The best pizza in Chicago
Whether hawking deep-dish or turning out thin-crust pies, these are the spots where you can find the best Chicago pizza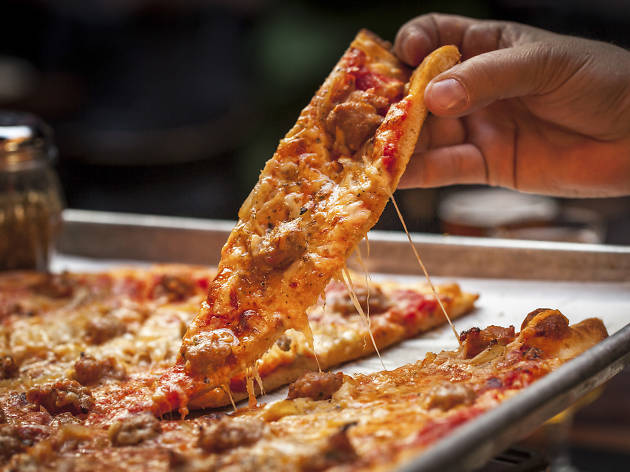 Chicago's deep-dish pizza is legendary, but we have to break it to you: To get the best pizza in Chicago, you have to get out of River North. Otherwise, you'll miss out on the remarkable, cheese-laden specimens at Pequod's in Lincoln Park. Since as many people love deep-dish as love to hate it, we're happy to inform you that Chicago is home to many other pizza styles, from New Haven (Piece) to Neapolitan (Spacca Napoli) to Neapolitan-ish (Reno)—and trying them all is a rite of passge that should top your list bucket list of things to do in Chicago. For a real taste of the city, head south to the stalwart Vito & Nick's, which has been slinging cracker-thin pies since 1949. Here are our picks for the very best pizza in Chicago.
RECOMMENDED: Our picks for the best restaurants in Chicago
The best of the city under one roof
What makes Art Shabez's slices stand out in a bona fide pizza town like Chicago? Sure, the gooey mozzarella, fennel-flecked Italian sausage and market-fresh veggies are all stellar, but the real star of the show is the fan-favorite red sauce, which bursts with vine-ripened tomatoes, fresh oregano and basil, and a faint hint of red pepper. Luckily for us, the stuff is slathered all over every pie served at the pizzeria's Time Out Market Chicago stand. The Art of Pizza has elevated itself to the status of an institution, making it an essential for anyone who claims to be a pizza aficionado or for anyone who loves pizza, which is everyone.
Where to find more pizza in Chicago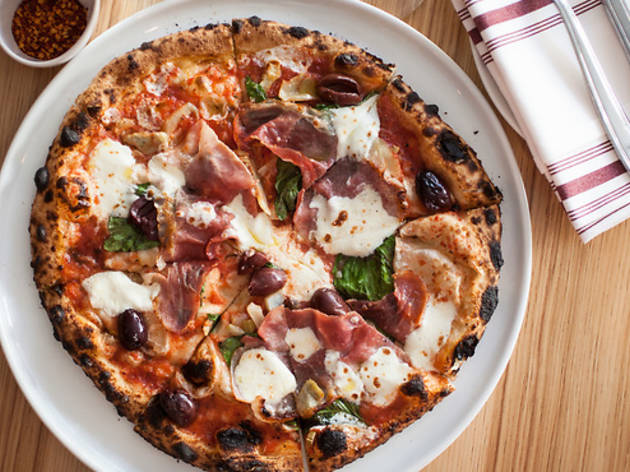 Good pizza doesn't only exist in pizzerias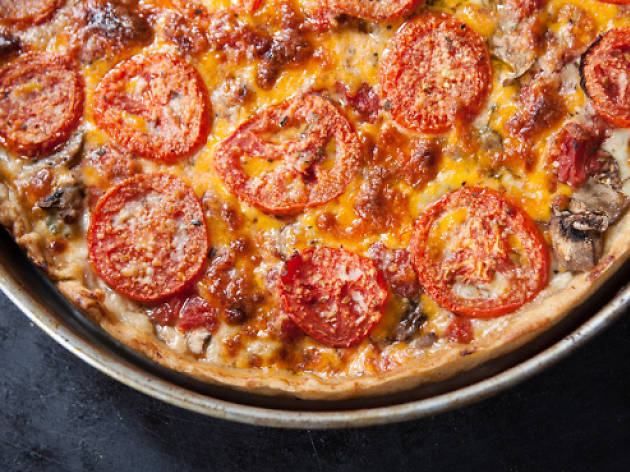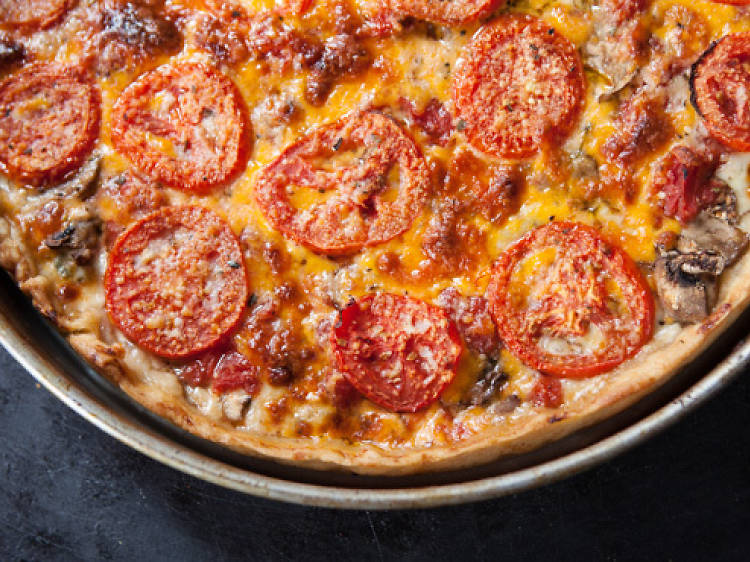 We picked the best of our iconic style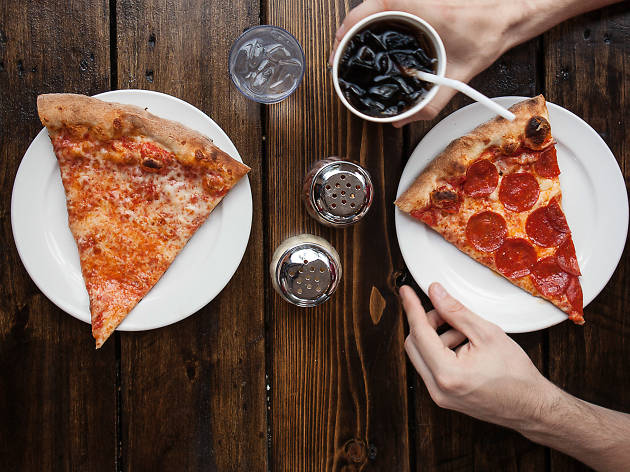 When you just want a quick pizza slice, head to one of these restaurants for deep dish or thin crust pie
Show more