The best sushi in Chicago
Lovers of maki, sashimi and nigiri can get their fill at these sushi restaurants that serve the best sushi in Chicago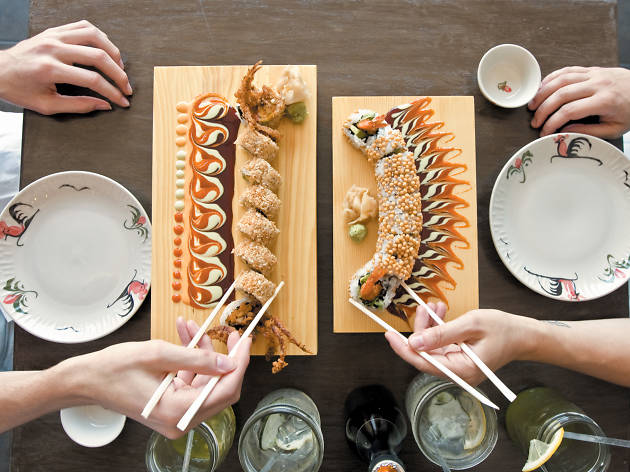 When it comes to sushi restaurants, Chicago has more great options than you'd expect in a city so far from the ocean. From seafood restaurants with raw fish menus to Japanese restaurants serving both cooked fare and sushi, you can find quality fish all over the city. As a bonus, some of these are BYOB restaurants, which means you can indulge in sushi without padding the bill with booze. We ate our way through dozens of sashimi platters, maki rolls and nigiri to find the best sushi in Chicago.
Best sushi in America
Feast on amazing, innovative sushi and sashimi, matched with top-shelf sake at the best sushi restaurants in the U.S.
Read more