Latest Chicago restaurant reviews
Which Chicago restaurant should you dine at tonight? Read through our most recent Chicago restaurant reviews.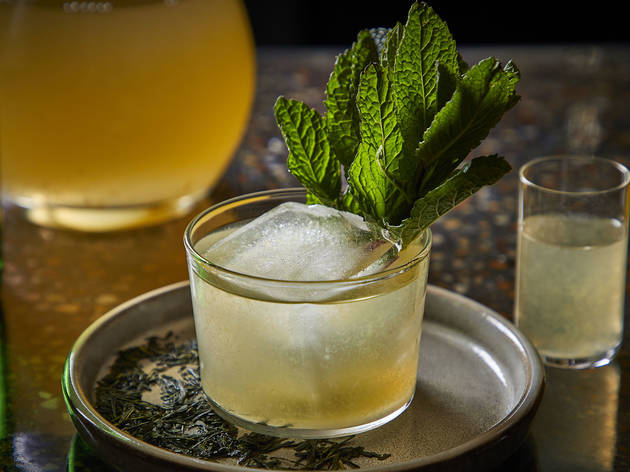 Team DMK's treehouse barstaurant is a whimsical choice for post-work tipples and snacks, though globe-trotting small plates occasionally miss the mark.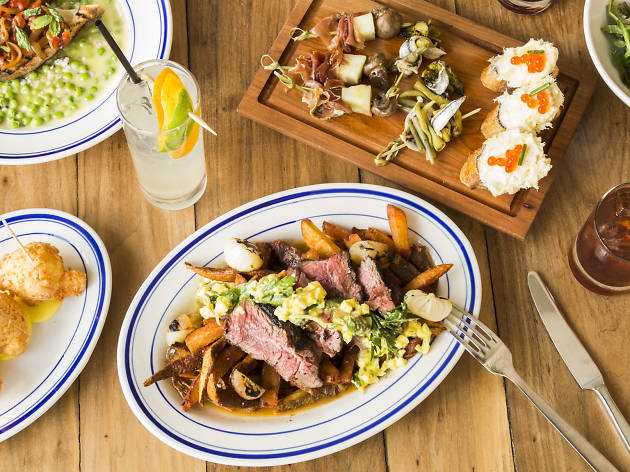 This unexpected newcomer from Team mfk. serves unrestrained Basque-region flavors in a refreshingly buoyant space with nightclub-lite vibes.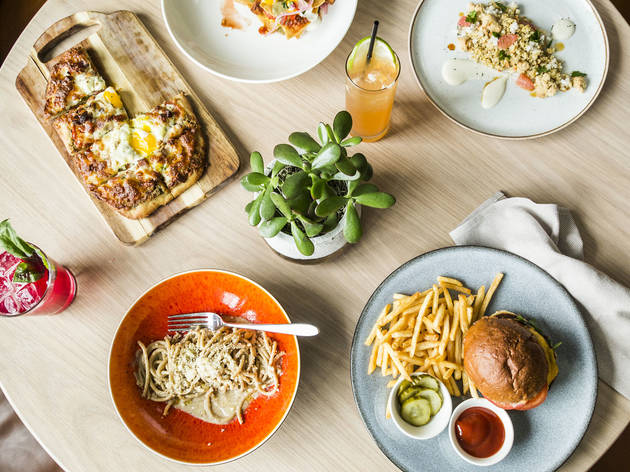 This next-door sibling to Ravenswood's relentlessly popular Gather doles out crowd-pleasing, plant-forward dishes in a casual space that suits the 'hood.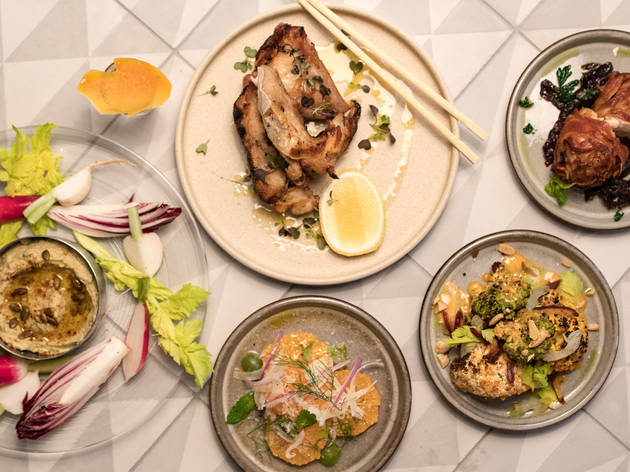 Clever, mostly tasty small plates are well-paced at this lighthearted addition to Restaurant Row, where thought-provoking cocktails alone are worth the trip.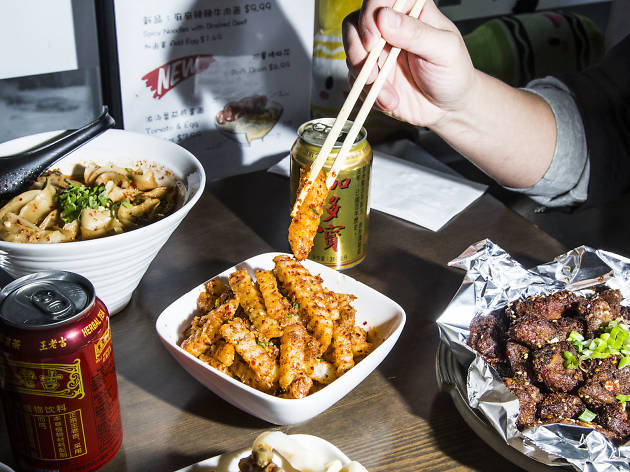 We found some of the city's most boldly authentic Sichuan flavors in Bridgeport.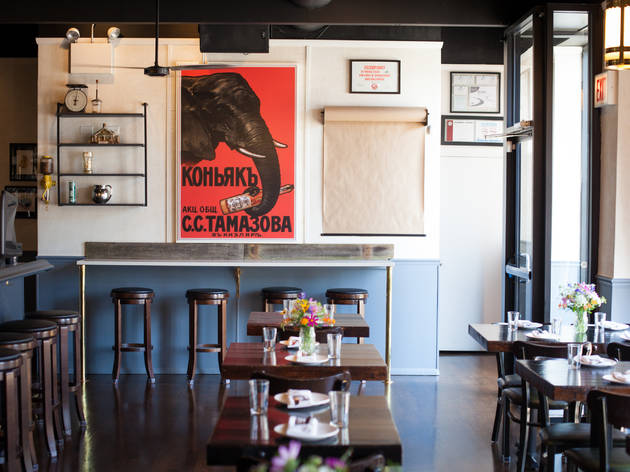 Heritage knocks caviar off its mother-of-pearl pedestal with accessible pricing and easygoing atmosphere in Bar Marta's old digs.
Show more
Most popular Chicago restaurants
By neighborhood
Once strictly an industrial area, the West Loop has been transformed into Chicago's hottest dining hood
Dig into a gigantic Cuban sandwich or grab a scoop of ice cream at some of the best restaurants in Humboldt Park
As one of Chicago's most diverse neighborhoods, Bridgeport is home to a wide-ranging variety of great restaurants.
Most of Evanston's best restaurants are located right off CTA stops, so you won't have to go out of your way to eat well
There's both cheap eats for the college kids and a three-star Michelin dining destination
Andersonville is best known for its Swedish roots, but the neighborhood's culinary scene is incredibly diverse
Here's where to eat near the museum campus, McCormick Place and Soldier Field.
It's not all Chinese food—you can also find a ramen spot making its own noodles in the basement
There's no shortage of great restaurants in Logan Square, and the openings just keep coming
Show more