The best ramen in Chicago
Forget about the microwavable mush and slurp down savory tonkotsu broth and crispy pork belly at these top restaurants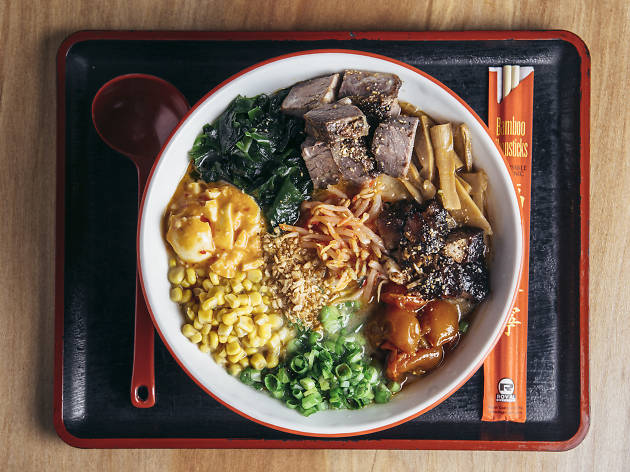 Over the last few years, ramen has been elevated from dorm room microwaves to trendy restaurants in Chicago's top foodie neighborhoods. Upgrades include toothsome noodles, slabs of tender pork belly, molten eggs and deeply savory broth. Whether you're looking for a quick, soul-soothing bowl or an upscale Japanese masterpiece, there's a spot for everyone. Grab a spoon and chopsticks—we rounded up our favorite ramen purveyors in town.
RECOMMENDED: Best Chicago restaurants
Find the best ramen in America
In recent years, Japanese food has emerged as one of the most sought-after cuisines in America, and Americans are becoming discerning—no longer are we satisfied by half-priced sushi rolls or sickly-sweet chicken teriyaki.