The best ramen in Chicago
Step away from the microwaved bowl of ramen and slurp down savory broths at these ramen restaurants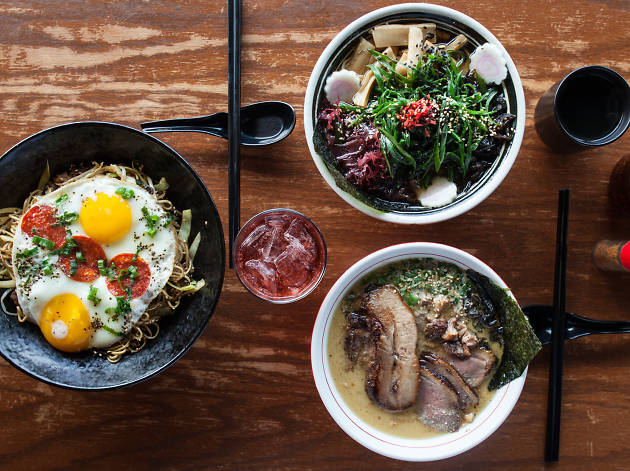 Ramen has taken off in Chicago and the happy slurping can be heard 'round the city. These dishes are far different from the microwaved bowl of mush you ate in college. Everyone from big name restaurant groups to Japanese chains have opened up ramen shops in Chicago. There are a ton of different types to dive into, but these 11 bowls of savory, spicy goodness are at the top of our list. Discover which Japanese restaurants (and sushi restaurants) have the best ramen.
Find the best ramen in America
In recent years, Japanese food has emerged as one of the most sought-after cuisines in America, and Americans are becoming discerning—no longer are we satisfied by half-priced sushi rolls or sickly-sweet chicken teriyaki.
Read more