Top art exhibitions to see in Hong Kong this week
Add a bit of culture to your week and check out our pick of the best art exhibitions in Hong Kong
Hong Kong is bursting with incredible art and there's no shortage of world-class art galleries and independent art spaces in the city. It can be a bit overwhelming, so why not get some inspiration with our pick of the best art exhibitions and shows on display in town this week.
Top art exhibitions to see in Hong Kong this week
Art, Photography
University Museum and Art Gallery, Pok Fu Lam
Dedicated to one of the most internationally famous French photographers Willy Ronis, this exhibition showcases his most iconic works as well as less known ones. Many of Ronis's best-known photographs are micro-narratives, portraying men and women, on the street, in ordinary, everyday activities. Ronis's lens also highlights social injustice and the underprivileged classes of society.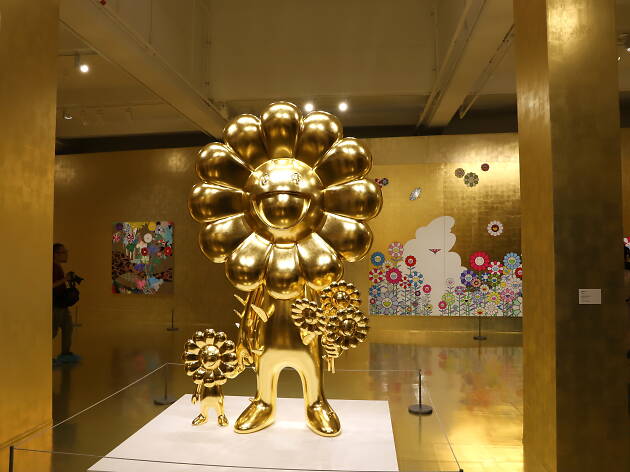 Art
Tai Kwun Centre for Heritage and Art, Central
Charming both fine art and mainstream audiences worldwide with his cute and psychedelic works, which often feature colourful flowers with smiley faces and original characters like Kaikai and Kiki, eccentric Japanese artist Takashi Murakami returns to Hong Kong for a major survey exhibition. The exhibition will be taking over all the art galleries at Tai Kwun, showcasing more than 60 paintings and sculptures in an immersive setting that explores the multi-faceted work and life of Murakami. Those range from large-scale post-apocalyptic works to interpretations on classical Japanese paintings and Buddhism to his creative collaborations, including the character Doraemon. Also at the exhibition are some of the artist's iconic and outlandish costume designs, video works, samples of his private art collection and the artist's spectacular wall and floor art.
Art, Digital and interactive
The popular Japanese animation powerhouse, Studio Ghibli, is back in Hong Kong as part of The World of Studio Ghibli's Animation interactive world tour. The studio will bring to life classic scenes from eight fan favourite films: My Neighbour Totoro, Castle in the Sky, Kiki's Delivery Service, Porco Rosso, Pom Poko, Princess Mononoke, Spirited Away and Howl's Moving Castle, in 3D installations, with hand-painted walls and floors for the full Ghibli experience. For those wanting to bring home some memorabilia, you can even pick up Studio Ghibli merch as well as Hong Kong-exclusive Ghibli items. Grab your tickets now!
See more things to do in Hong Kong this week
Want to plan ahead and fill up your calendar for the next seven days? Discover the biggest and best things to do in Hong Kong from Monday morning to Sunday evening with our ultimate list. From the latest restaurant openings and the best art exhibitions in Hong Kong to pop-up events and free community classes, we've got you covered for the rest of the week. And if you're looking to get some fresh air after a long day at work, why not fit in a hike on a weeknight?