Tattoos have traditionally had a negative connotation in Eastern societies. But in recent years, the way people view tattoos has changed to a great extent as the art of tattooing has become more common across the globe. Today, people get tattoos simply for the aesthetic, as a form of self expression, or to remember special milestones in life.
Time Out Hong Kong chats with two young female tattoo artists, Jennifa Cheung and Gaga Ma, who turn people's memories into meaningful body art with their dedicated craftsmanship and boundless imagination. By Emily Chau. Translated by Time Out Hong Kong
RECOMMENDED: Wanna get inked? Check out our list of the best tattoo parlours in Hong Kong.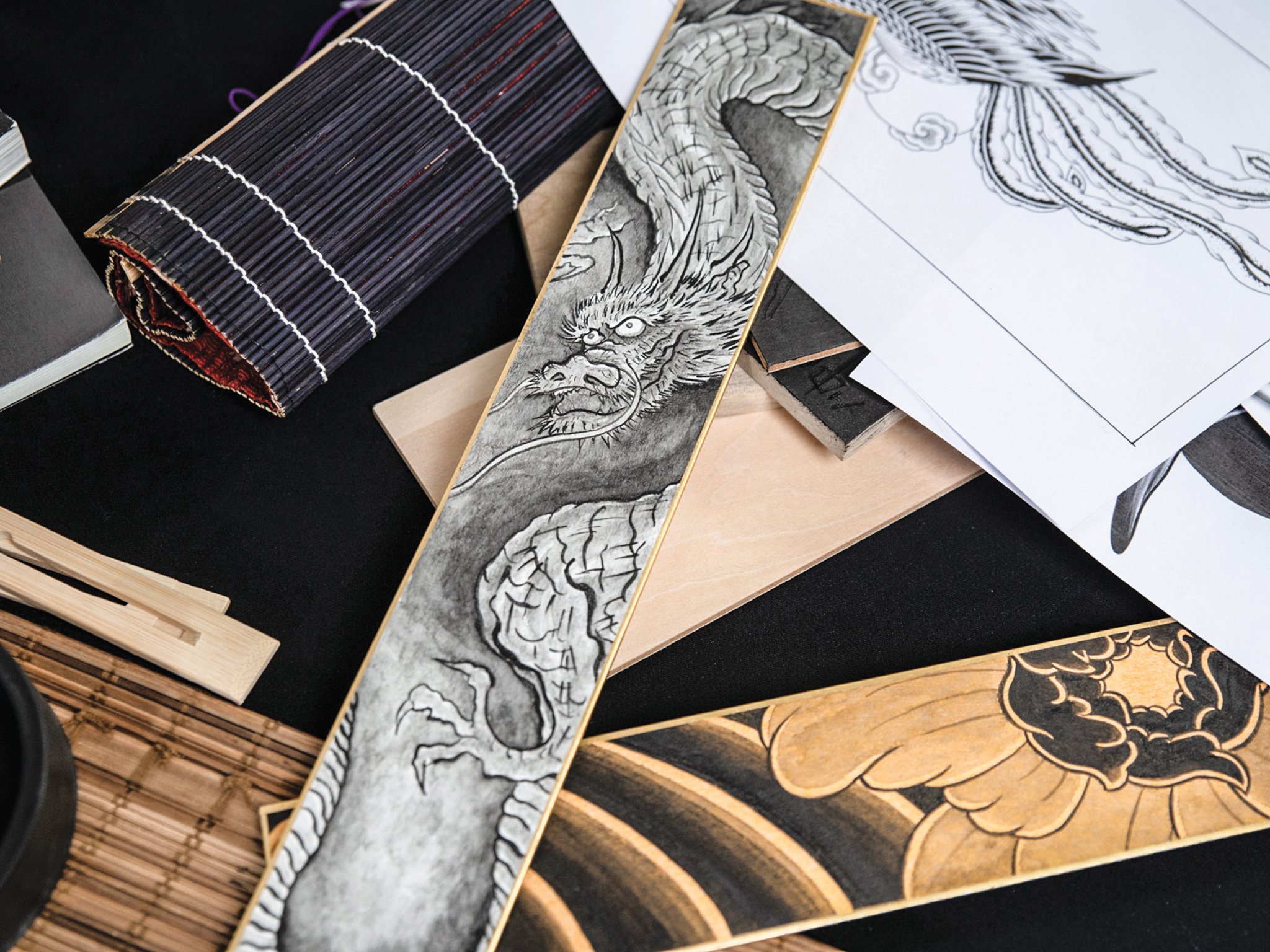 Image: Calvin Sit
The True Meaning of Skin Etching
As Jennifa takes off her black jacket, her arm tattoos appear as if she's wearing a patterned, skin tight long sleeved top. When considered along with her all-black outfit, her ink makes her seem at first unapproachable, almost guarded.
"I'm honestly such a goof," she announces jokingly. In person, she is softly spoken and smiles a lot.
Unlike the intricate tattoos that cover much of her body, Jennifa's road to tattooing was simple. She had always liked to draw as a kid, and tattooing to her was just another form of art, like drawing or painting. On her 18th birthday, she decided to give herself her first tattoo. It was a sakura on the left of her waist, symbolising courage. After that, she studied design and began to properly learn the tattooing craft as she pursued it as a career.
"To be able to give people something that will stay with them until the day they die is very meaningful." Now aged 25, she already has a few years of tattooing under her belt. Jennifa was first working at tattoo parlours for the experience, and now she has started her own studio so in order to have more creative freedom.
Jennifa is a passionate person with a lot of ideas about life. As for her style of tattooing – it's dominated by blackwork, mixed with some elements of traditional Japanese tattooing.
A couple of years ago, as an attempt to further improve her craftsmanship, Jennifa got into the traditional Japanese tattooing way of tebori. Tebori literally means "hand-craving," and loosely translates to Japanese hand poking in tattooing terms. Unlike the commonly known tattooing technique which involves a tattoo machine (sometimes known as a 'tattoo gun'), tebori is done by hand, dot by dot, with a tool made of bamboo.
A tattoo machine jabs your skin at 120 times per second, while the handpoke method only guarantees two to three times per second. This means that tebori is a lot more time-consuming than machine tattoos. In many cases, a single piece of tebori work can take years to complete, and it can be extremely demanding of the artist's skill and patience.
When Jennifa first saw the Japanese tattoo artist Sousyu Hayashi practising tebori at a tattoo convention, she was immediately drawn to the craft. "Both him and the person being tattooed were sweating so heavily, it was almost like they were wrestling each other." Shortly thereafter, she became Hayashi's apprentice.
She said that the extremism of tebori opened her eyes. Not only did Hayashi handmake the bamboo tool that he used to tattoo, he also picked the bamboo, burned it, and glazed it all by himself. Moreover, because of how long the tebori process takes, many people spend tens of years just to have their own personal totem. Therefore, the artist's responsibility here is extremely heavy, and their relationship with the client often becomes more than just a business transaction.
The tattoo on Jennifa's left arm was done by Sousyu Hayashi himself. The waves represent common imagery in the Japanese art called Ukiyo-e. The ink stops sharp at her sleeve: "In traditional Japanese culture, tattoos are not to be exposed, so it must be cut off before it reaches my wrist." Jennifa often flies to Japan to continue her apprenticeship with Hayashi, "There's way more than just tattooing that I'm learning from him; he's also taught me a lot about life."
Most of her work now is done by machines. Still, every drawing symbolises something special to someone, and that is why Jennifa puts communication above all else. Prior to accepting a job, she always makes sure to understand the story behind the tattoo, then she drafts it and edits it numerous times before finally etching ink onto skin.
"There was this one time that a divorcee came to me for a consultation. After chatting with her, I realised that she didn't really want a tattoo; instead, she just wanted an emotional outlet in the heat of the moment. It didn't sit right with me, and I had to turn her away." The technology of tattooing could change over time, but the spirit of putting people first might never change.
Instagram: @jenn_tattoo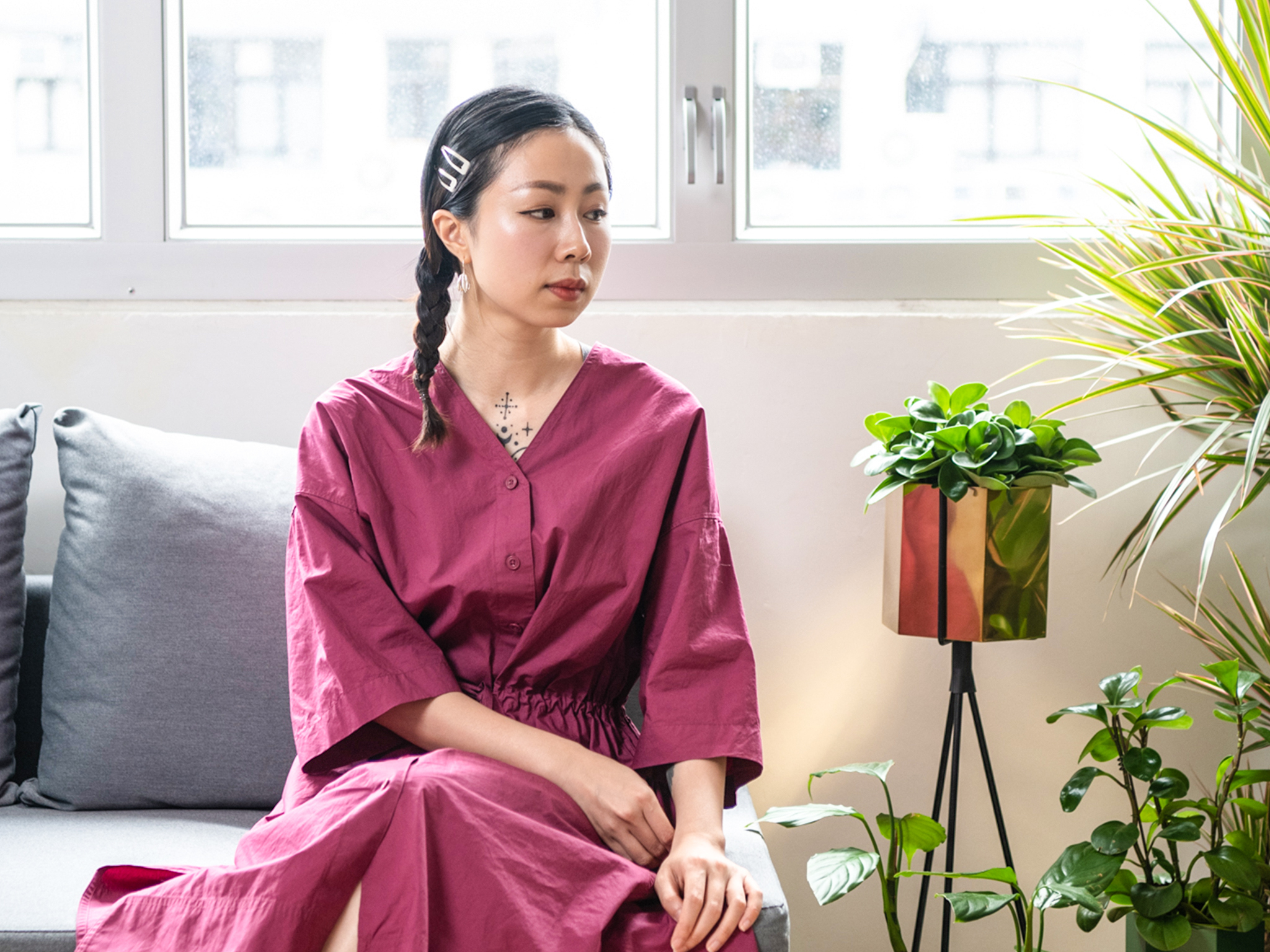 Image: Calvin Sit
Etching meaning into one's heart
Stepping into Gaga's Kwun Tong studio, we see pale pink walls, neutral-coloured furniture, and lush, green plants coming together to create a welcoming atmosphere. Gaga's tattoos are just like her studio – delicate, poetic, and meaningful, and are true works of art.
Gaga has been an artist since she was young, even studying design in university. After her degree, she worked in the advertising industry for a short period. However, it took her only two years' time to realise that advertising was not what she really wanted to do. "At work I mainly just designed layouts and came up with ideas. There weren't a lot of instances where I could actually draw."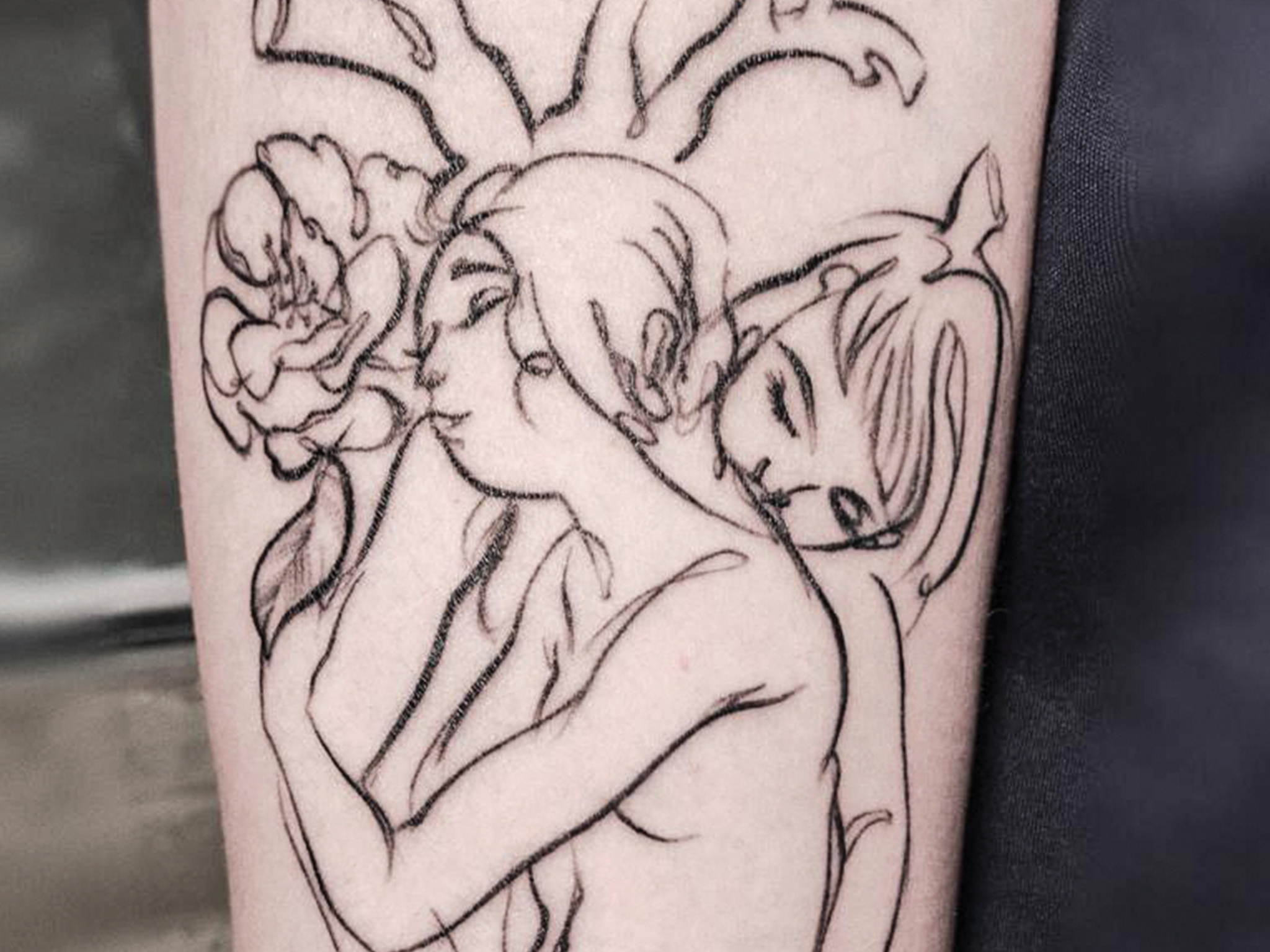 Image: Calvin Sit
Eventually, Gaga made the decision to carve a new path in tattooing – that way, at least she could draw like she wanted to. At the time, she didn't have one tattoo on her body. "Even now, I'm not that heavily tattooed. My personal tattoos aren't super meaningful, either." From a music note on her calf to a hummingbird on her arm, Gaga's tattoos are simplistic and light.
Much in contrast to her personal tattoos, though, her creations for her clients are far from simple. Gender studies, feminism, and sexual orientation are just some of the topics Gaga cares deeply about. As well as having a Buddhist background, she also believes strongly that everybody's born equal. That's why, even though each of her designs looks different, they almost always circulate around these topics. Austrian artist Gustav Klimt is Gaga's favourite painter, whose focus on female desire and the female body is a major source of her inspiration.
An expert at transforming complex emotions into expressive drawings, Gaga works like a therapist, deeply communicating with her clients in order to create something unique and fitting for them.
For a client who seemed strong and independent on the outside, whose fragility was neglected as she was repeatedly hurt by the people she cared about, Gaga tattooed a back piece for her to symbolise the past, the present, and the future: An empty chair for the past where she cried over a certain someone; An eye to remind her to live in the moment; And lastly, a turnip to depict hope for a vibrant future of better things to come.
Some get married carrying sunflowers at the wedding, but end up getting a tattoo of withering sunflowers to represent the end of an unhappy marriage. Sad stories are a dime a dozen, but there are plenty of heartwarming tales, too. A lesbian couple once got matching drawings on their backs of two naked lovers in embrace, signifying the most intimate moments of body and soul. A female doctor used body ink as a self-reminder of her sense of purpose in pursuing medicine. A new mother got a tattoo of her adorable newborn baby's face; another mother got inked with a lively image of her family of three, skipping a rope together.
Gaga has helped many clients etch meaning onto their skin, whilst her clients' stories have also had a profound effect on her. No wonder she stresses that her tattooing style is the result of her experiences. "My creativity tends to be inspired by what's important to me at that moment; and in turn, the people that care about the same things as I do will come to me for work. Gradually but steadily, my tattoo work has become richer and more stylistic over time."
Instagram: @gagama