H Queen's ultimate guide
All you need about the new art galleries and upcoming exhibitions at Hong Kong's newest art hub
Hong Kong's art scene has flourished over the past decade, ballooning from a handful of art galleries to more than 100 and earning a name as Asia's leading international art hub.

With the unveiling of H Queen's, a purpose-built 24-storey vertical art space in Central, that reputation's truer than ever. Currently housing eight world-class art galleries and auction houses, visitors can expect a brand new art-viewing experience at these massive venues and plenty of large-scale installations that wouldn't fit in other locations. Here's what you need to know about the galleries that call H Queen's home and the exciting exhibitions to look forward to there.

If you're after more genre specific artwork, the city has its fair share of art galleries that specialises in photography and street art too.
Guide to H Queen's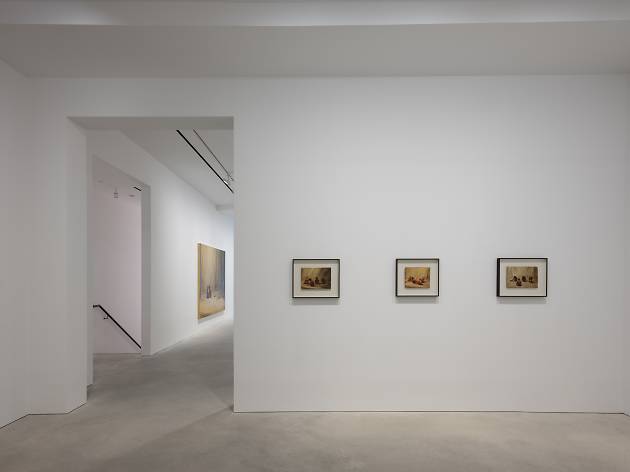 This is the American fine art gallery's only Asian outpost – having relocated here from Shanghai. Renowned for its extensive contemporary art collection, occupying two whole floors, expect a wide range of international masterpieces all year round. Following a great debut with Michaël Borremans' solo exhibition, German photographer Wolfgang Tillman takes the spotlight this month. His collection of works juxtapose pictures of intimacy and friendship with views and angles of the world at large. Bonus: David Zwiner is also presenting the works of renowned American artist Jeff Koons at Art Basel this year.
Galerie Ora-Ora was originally established in 2006 by Alfred Leung and Henrietta Tsui-Leung to inspire an active dialogue between east and west. Having relocated from Shin Hing Street to H Queen's, Ora-Ora is utilising its new space to the fullest and continuing its stellar representation of Asian contemporary art. From the March 26, visit the gallery to view Xiao Xu's incredible ink paintings done in the painter's signature darkly-shaded style.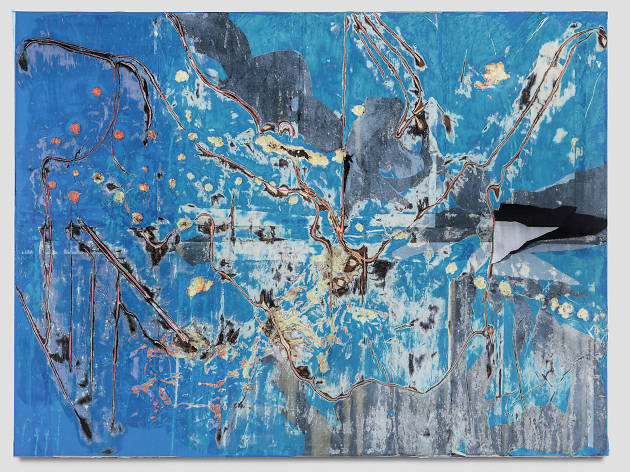 This notable Swiss gallery is finally coming to Asia by opening here in Hong Kong. Extending across the 15th and 16th floors of H Queen's and boasting 10,000sq ft of space, Hauser & Wirth already has an impressive line-up of artists for the coming year. For its debut, H&W is showing new paintings by Los Angeles-based artist Mark Bradford, an artist best known for his densely layered paintings and mixed media installations that question America's social landscape, cultural history and politics. Other shows in the pipeline include prominent Chinese artist Zeng Fanzhi and American painter Amy Sherald.
Image: Mark Bradford, How much do your stones weigh lady? 2018, Mixed media on canvas. 182.9 x 243.8 cm / 72 x 96 in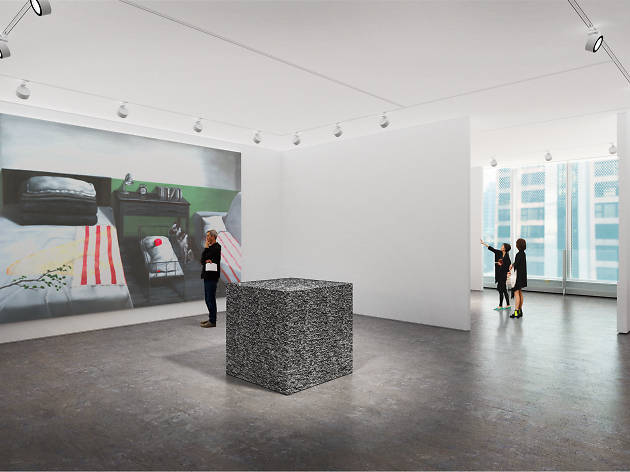 With this bigger and better space opening up in H Queen's – though the one down the road in Entertainment Building remains – and 2018 marking the 10th anniversary of its presence in Asia, Pace Gallery has plenty to celebrate. This new location will showcase more leading international artists of the 20th and 21st century, the new Pace space occupies an entire floor spanning 4,800sq ft. For its inaugural show, popular Japanese artist Yoshitomo Nara takes centre stage with a range of ceramic sculptures and paintings. Also look forward to big names like Robert Rauschenberg and Alexander Calder in the next year.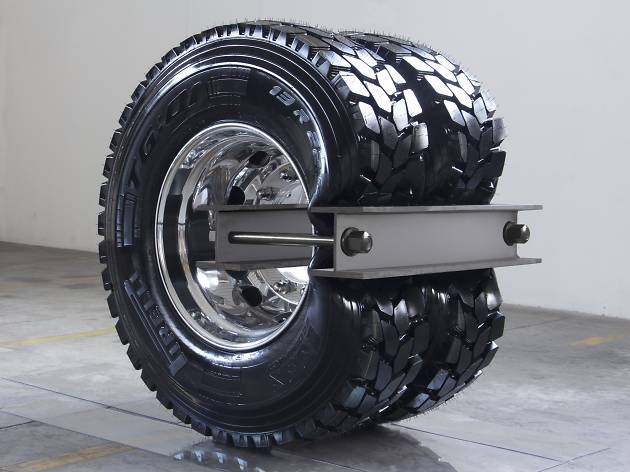 Pearl Lam is a high-profile figure in Chinese contemporary art. For more than two decades, she has showcased artists who challenge cultural perceptions and stimulate a creative dialogue between east and west. To kick things off in this new branch in H Queen's – the other being over on Pedder Street – Pearl Lam is showcasing the works of Italian artist Arcangelo Sassolino. Known for using industrial materials such as concrete, glass and rubber as the basis of his installations, Sassolino's new show explores the destructive qualities of societies, raising doubts about the nature of empathy in our consciousness.
Image: Arcangelo Sassolino, Cassius, 2018. Truck tires and stainless steel, 112 x 107 x 77 cm. Image courtesy of the artist and Pearl Lam Galleries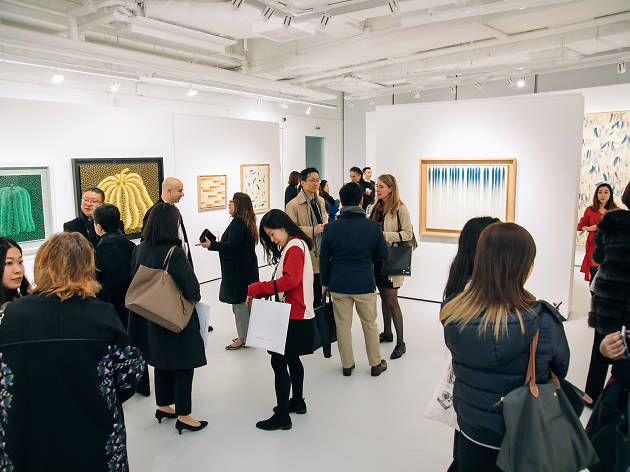 Prominent Korean auction house Seoul Auction has branched out to Hong Kong with this contemporary art exhibition venue that is also set to host regular sales as well. Boasting 330sq m of gallery space, SA+ is expected to bring a wide range of exceptional Korean and Asian artwork with it. Right off the bat, the gallery has already showcased the works of eccentric Japanese artist Yayoi Kusama – you know, she of the spotted pumpkins. We're eagerly awaiting what they bring next.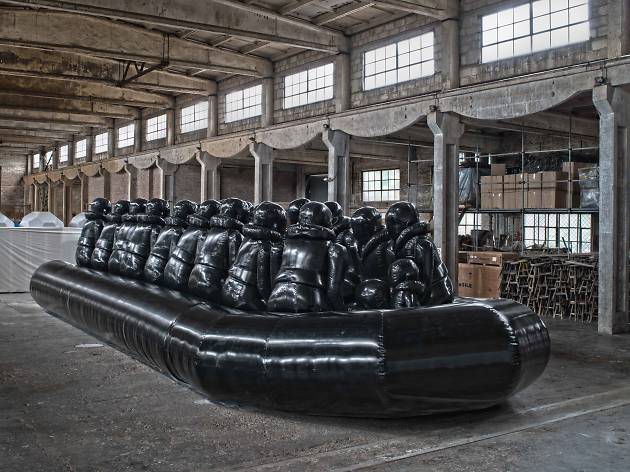 Tang Contemporary Art first opened its doors in Bangkok in 1997. Its gallery in Hong Kong – formerly on On Lan Street until now – was its second international branch. At its new location, Tang remains committed to exhibiting contemporary Chinese art and to sparking dialogues between Chinese artists, international artists, curators and collectors. For its inaugural show at its new H Queen's space, Tang has brought out the big guns with work by Ai Weiwei. The dissident artist will be exploring the ongoing refugee crisis through various thought-provoking installations, including a series of portraits made out of Lego.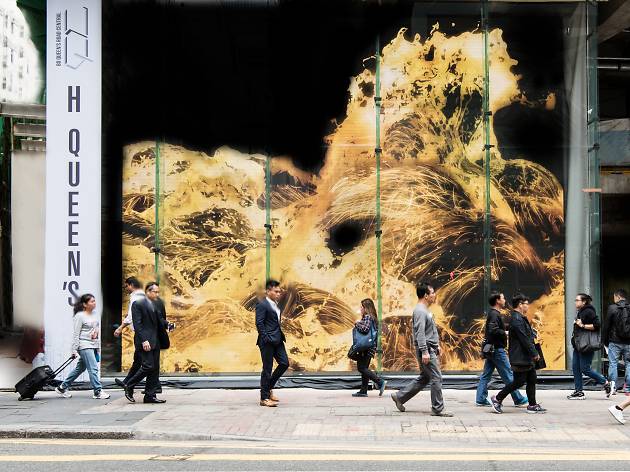 You can even enjoy art out on the street at H Queen's. Displayed on the ground floor exterior of the building is a large-scale digital art installation consisting of various video art compiled by the galleries within. The impressive 6.5m-tall and 8m-wide screen is made up of approximately 200 LEDs and is showing works contributed by the likes of teamLab, İnci Eviner, Zhao Zhao and Sputniko. Watching the screen is a unique visual experience to enjoy when you're out and about in the hustle and bustle of Central.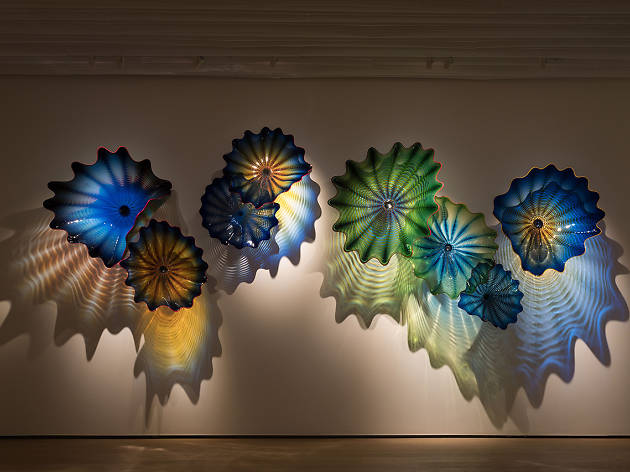 One of the few galleries in Hong Kong with a central focus on Japanese art, Whitestone Gallery already has a huge presence courtesy of its Hollywood Road location. Now, with a second branch in Hong Kong, and taking over not one but two floors at H Queen's, the city can expect to see many more prominent Japanese talents on display. The new space has been open since early March, so pop in and check out the current exhibition, a series of artworks by American artist Dale Chihuly created over the span of 50 years.
You can immerse yourself in art at H Queen's without having to take a step into a gallery. The Hill Art Foundation, a forthcoming exhibition and education space in New York, is making its global debut at the atrium with an exhibition showcasing 15 major paintings and works on paper by the acclaimed Christopher Wool. Best known for bold paintings of monochromatic abstraction and large stenciled letters, get acquainted with the American artist in the atrium before kicking off your gallery-hopping journey through the hub. March 27-April 8.

Image: © Christopher Wool; Courtesy of the artist and Luhring Augustine, New York