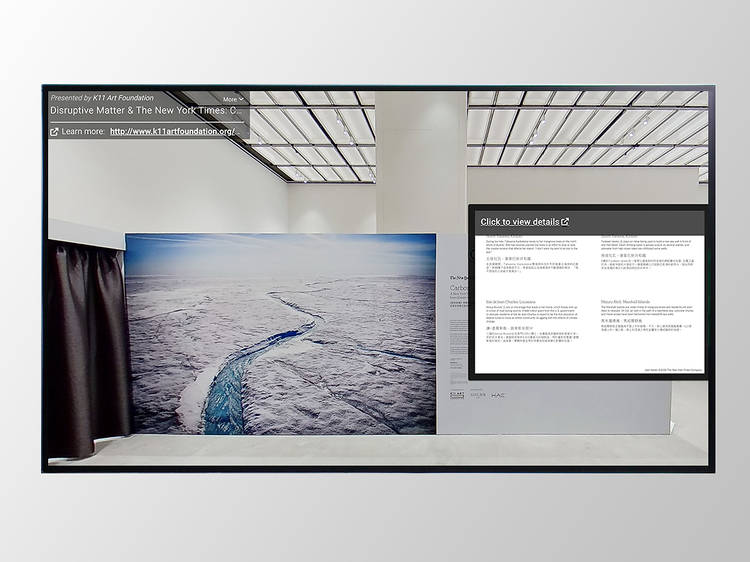 K11 Art Foundation virtual gallery
K11 Art Foundation (KAF), a non-profit organisation dedicated to the development of the contemporary art scene in Greater China, have closed a few of their ongoing exhibits to prevent possible disease transmission among guests but converted the shows into a 360 viewing tour. Their current Disruptive Matter and The New York Times: Carbon's Casualties exhibit, initially set for exhibition mid-January is now available for a virtual viewing until May 3.
View the virtual tours here.