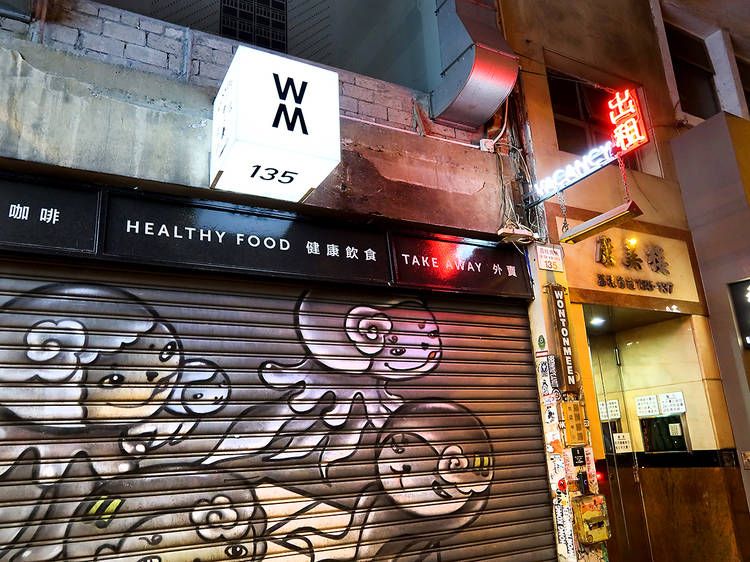 Photograph: TA
Wontonmeen
"SSP is always changing like the rest of Hong Kong," shares Patricia Choi, founder of Wontonmeen, a hostel and creative hub on Lai Chi Kok Road, one of the instrumental institutions that helped bring in artists and musicians in the area. "15 years ago, the neighbourhood was like a jewel waiting to be discovered and was only known by people in the fashion and garment industry," she adds. "We set up one of the first Italian roast cafes in the 'hood, Urban Coffee Roaster (now replaced by Runners' Foods), to complement the hostel. Now there are so many cafes opening every month!"
Patricia was an interior designer, and for a decade, was working on corporate interiors and branding before she inherited the building from her grandfather, the place where Wontonmeen now stands. "Wontonmeen has allowed me to find my roots as my grandfather had his first tailor shop in Sham Shui Po too," she shares. "The more I find out about the stories, the more I want to keep searching, it never stopped fascinating me as the neighbourhood has such a long history and so many people have started here." Patricia named the building Wontonmeen, which means 'wonton noodles' in Cantonese, a well-loved iconic Hong Kong staple and something that she thinks represents her love for the city. She renovated the building and leased around 20 flats for more permanent residents, and created a dormitory type hostel frequented by touring artists and tourists visiting the creative side of SSP.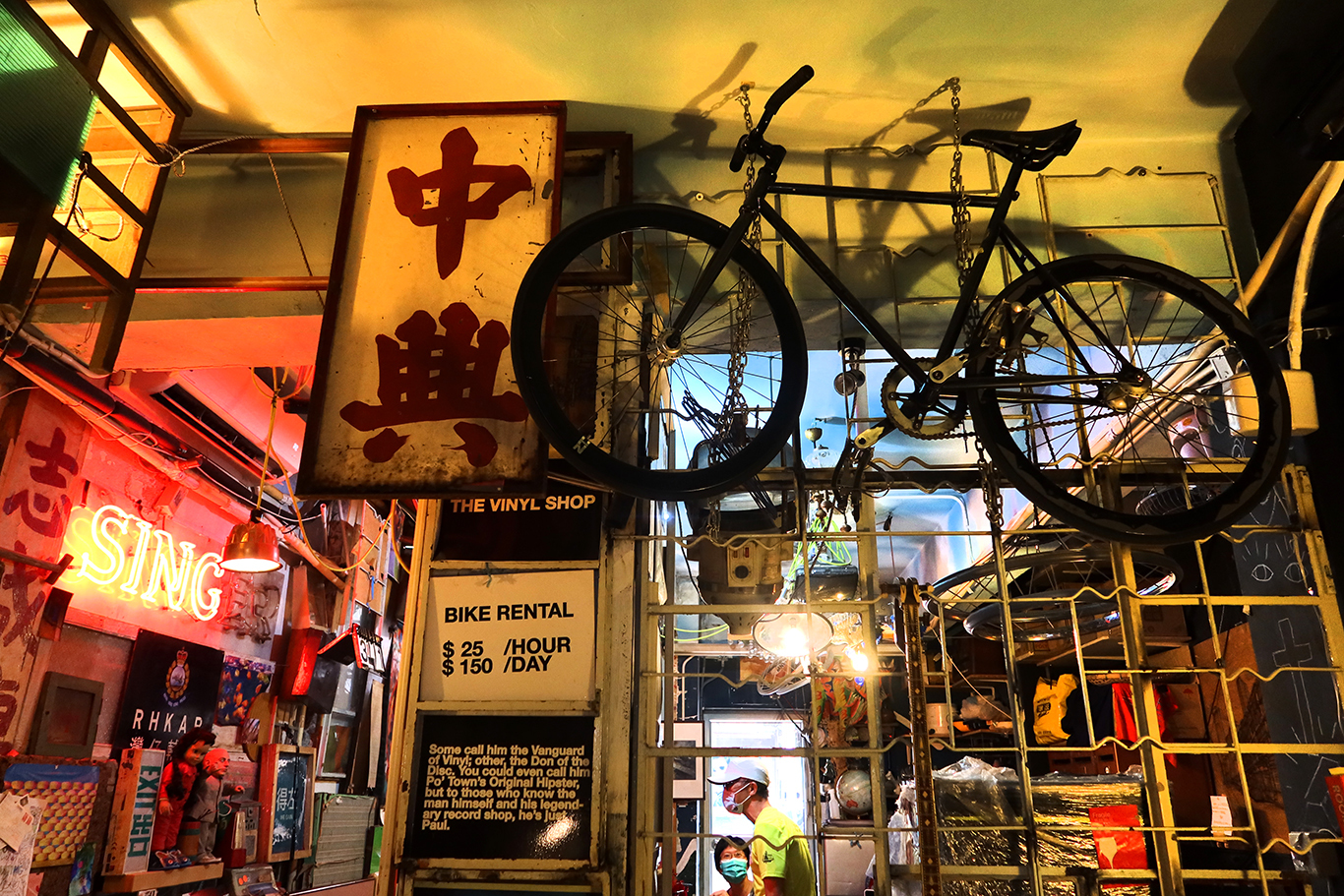 Wontonmeen's receiving area
Downstairs, a public area that looks like a historical archive displaying old artefacts and knick-knacks she found all over the district resides, along with a coffee shop by the entrance which is now managed by Runners' Foods. Wontonmeen hostel captured the raw side of Hong Kong and brought a vibrant community of creatives to Sham Shui Po and in a sense, has influenced the start of transformation in the neighbourhood.
Runners' Foods
Since the pandemic restricted travellers, the dormitory was temporarily turned into a studio which allows musicians to record and film videos, activate online gigs, and workshops. "We have closed the hostel dormitory for safety, and also [because] basically there are no travellers," she explains. "We took the time to record different music videos with our musician friends and periodically publish them on our social media. After that, we were approached by different groups to do online gigs or workshops, filming etc."
Wontonmeen
Wontonmeen has also opened a Youtube channel,
WM Live
, to promote local hip hop bands and help them rearrange their songs with support from the city's top studio musicians. "Hip hop artists don't necessarily have the resources to hire studio musicians. These musicians could inspire a new generation of artists and not be bound by any commercial constraints to focus on their creative expression," Patricia explains.


In April, Christian Concern For The Homeless Association rented Wontonmeen and parts of the hostel were opened as shelters for the homeless. "The pandemic has created a lot of homeless around Hong Kong, now we have been hosting them, and it's opened a lot of opportunities to understand and serve them," she shares. Runners' Foods cafe also does their bit for the community by cooking for the homeless in the nearby park and sending out rations twice a week. "We also initiated a coffee compost program with the nearby local city farm to let others understand more about our roles in the community," Patricia adds.
Currently, Wontonmeen is preparing an event for Design District Hong Kong (#ddHK) on community building, which will take place in December. "We can't wait to have our bi-weekly Friday concerts again, but fortunately we recorded a live performance with the Hong Kong Sinfonietta, and this is something that we hope to introduce in the 'hood – free classical music concerts," Patricia enthuses.