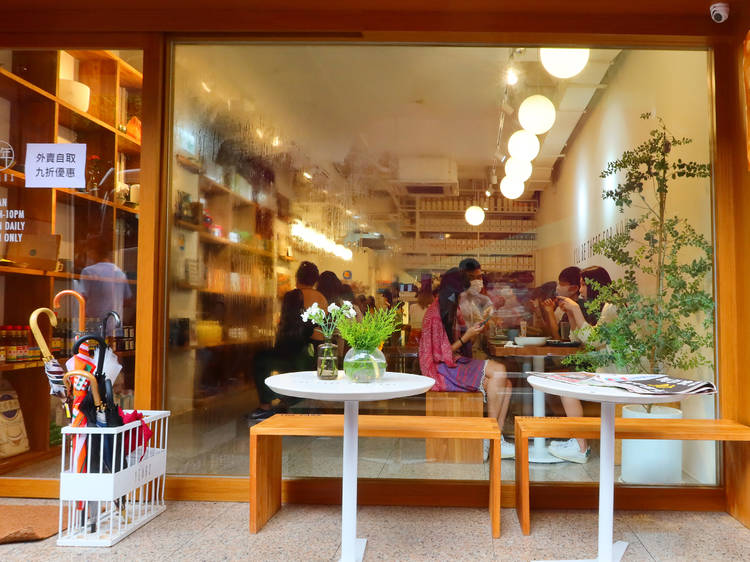 The Park by Years I Photograph: TA
Sham Shui Po is home to many Michelin-recommended eateries, leaving you spoilt for choice when looking for authentic local food. Head to Pei Ho Street and get a seat at Kung Wo Tofu Factory, a 60-year old eatery serving all kinds of sweet and savoury tofu treats like tofu puffs, deep-fried tofu with fish paste, and must-try items like tofu pudding and soya milk. If you're looking for noodles, third-generation family-run Lau Sum Kee still serves its noodles made with a traditional bamboo pole kneading method, while Hon Fat Noodle's offerings like their popular thick-cut pork liver noodle pull in massive crowds almost every day. And of course, for dim sum, dine at Tim Ho Wan's SSP branch, one of the cheapest Michelin-starred restaurants in the world.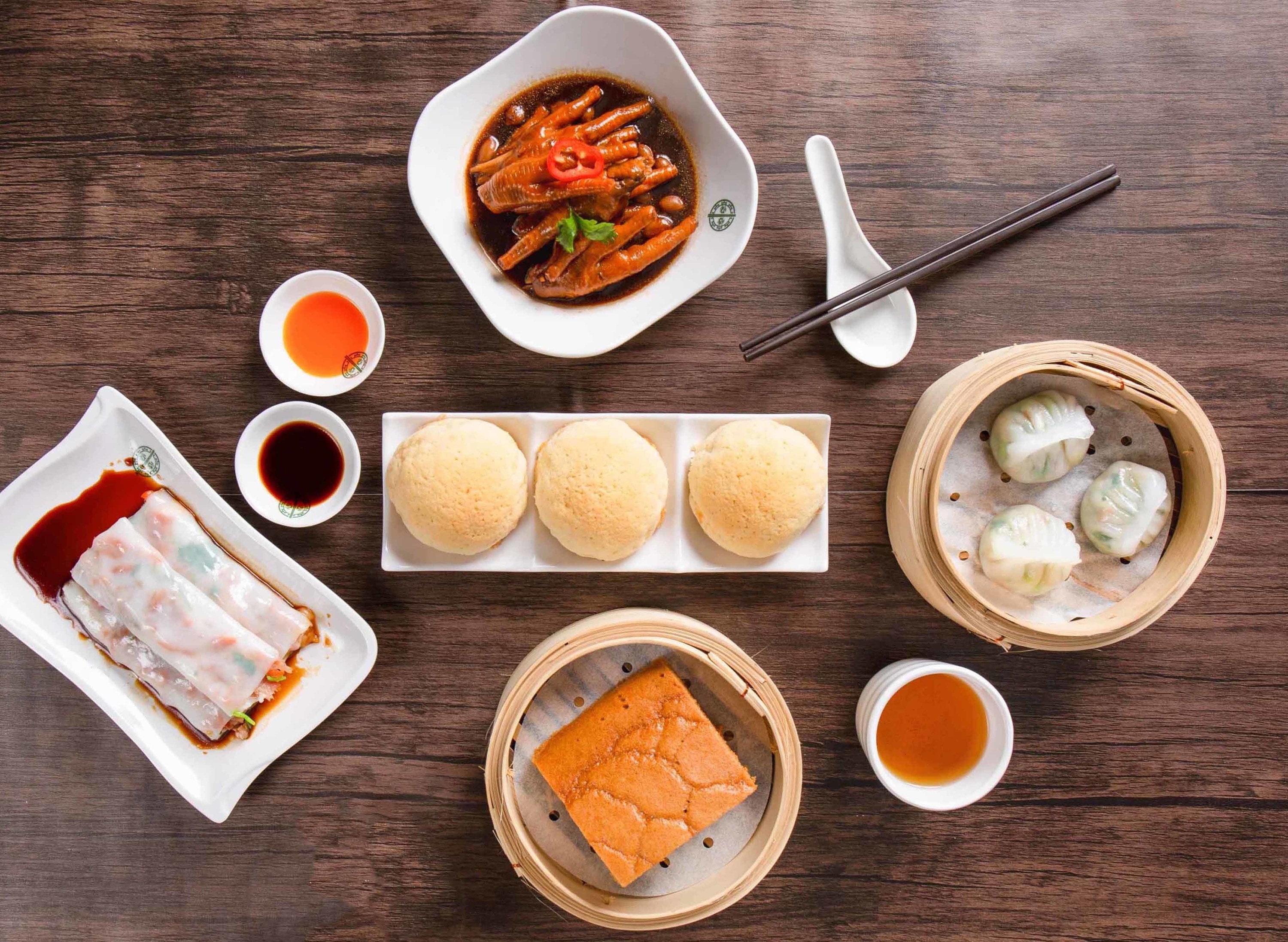 Photograph: Courtesy Tim Ho Wan
If you're looking for a special spot for dinner, Oi Man Sang, a dai pai dong, offers an al fresco dining experience, serving dishes such as razor clams in black bean sauce and garlic steamed prawns, all prepared on the street. For a taste of old-school Chinese-style steaks, don't miss Flying Eagle, a family-run restaurant that has been operating since 1977. For hearty warming soups, Tomato C Hing is a must-try, they specialise in flavourful tomato soup bases for anything from scallop udon to ox tongue noodles to egg and beef macaroni. You can even order a large portion of it designed for hotpot occasions.
Try popular street snacks at Block 18 Doggie's Noodle – don't worry, there's no dog meat in their dishes, their glutinous rice noodles got its name for being fat and tail-like – Hop Yik Tai for their cheong fun (rice noodle rolls), and Kwan Kee Store for their homemade put chai ko (steamed rice pudding). Another local delicacy is the beef and egg sandwich, which locals queue up for daily at Sun Heung Yuen. For traditional Chinese sweets, drop by at San Lung Cake Shop and get some black sesame cakes and pastries filled with whole century eggs.
There's also a good number of Japanese establishments in the area, and one of the must-tries is Munakataya – head here for their towering sashimi bowls and picture-worthy takeout boxes that look so good you almost feel bad for eating it.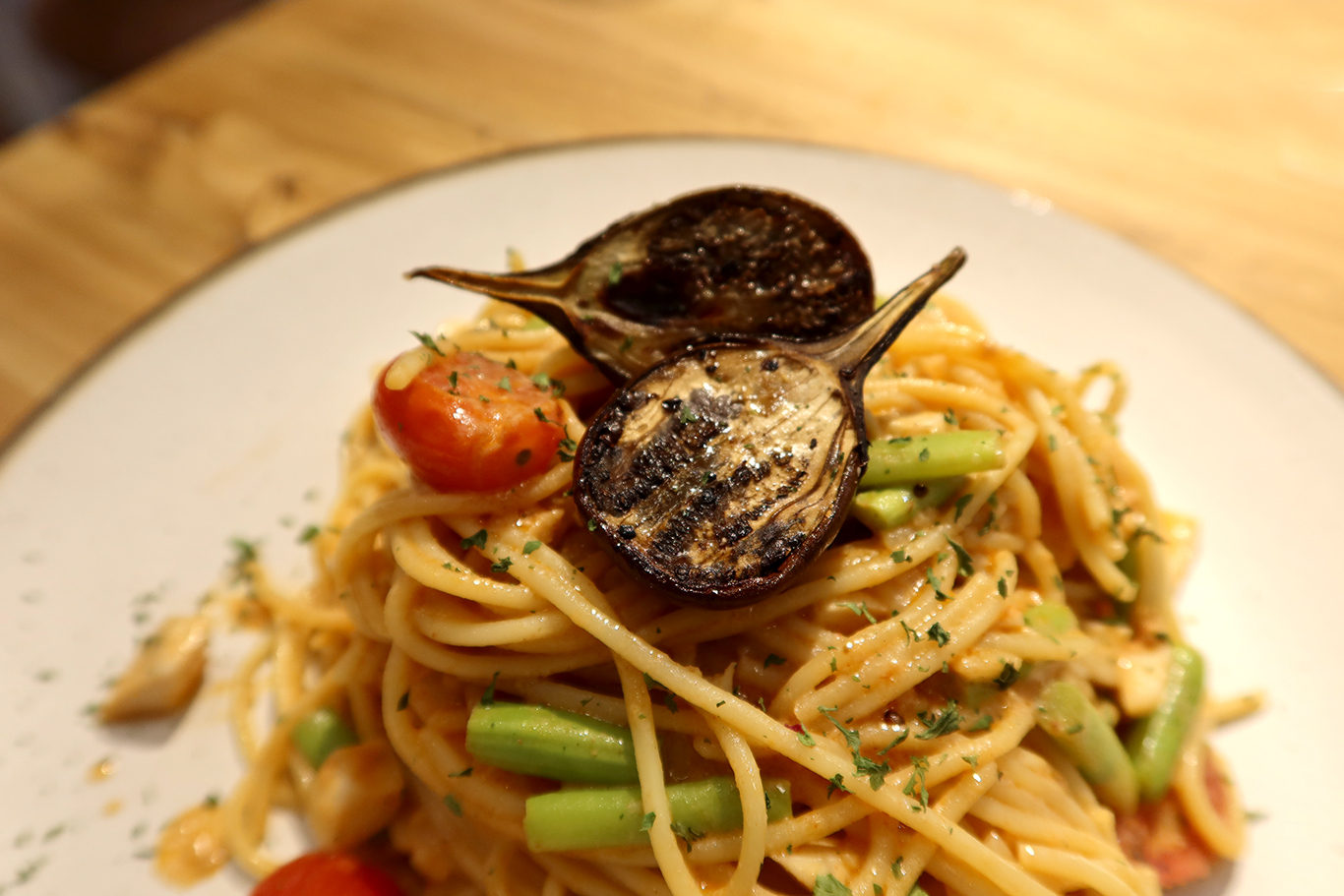 The Park by Years' Tom Yum spaghetti I Photograph: TA
If you're vegan, line up at the long queues outside The Park by Years, a cafe serving spicy Thai Tom Yum spaghetti, avocado orange pumpkin salmon salad, double deck cilantro Impossible burger, Japanese style kushiyaki set, and more.
For eateries that don't only serve food but also help the community – drop by at Pei Ho Counterparts for cha chaan teng staples like fried noodles with beef or fish and rice. You will not only leave with a full stomach, but you'll also get to support Ming Gor, the cafe's owner, and his team to continue their efforts in giving out free lunchboxes for the elderly and those in need, especially during the pandemic.