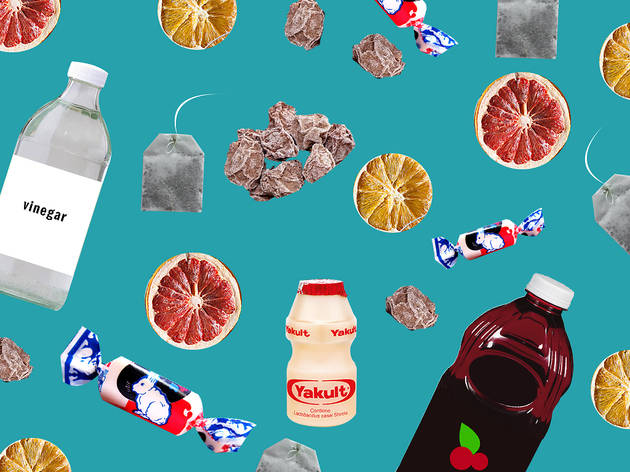 7 kitchen ingredients you can use to make cocktails
Make cocktails at home with ingredients you already have in your pantry and fridge!
If you're in the mood for a cocktail and don't have any idea on what to make out of all the half-empty bottles of liquor you have lying around, let's turn to your kitchen for inspiration as you might have perfect ingredients already available within your reach.
RECOMMENDED: No bartending game? No worries! Here's a list of bars now delivering cocktails. If you need to stock up on supplies, here's a list of online grocery stores and online liquor stores.
7 leftover kitchen ingredients you can use to make cocktails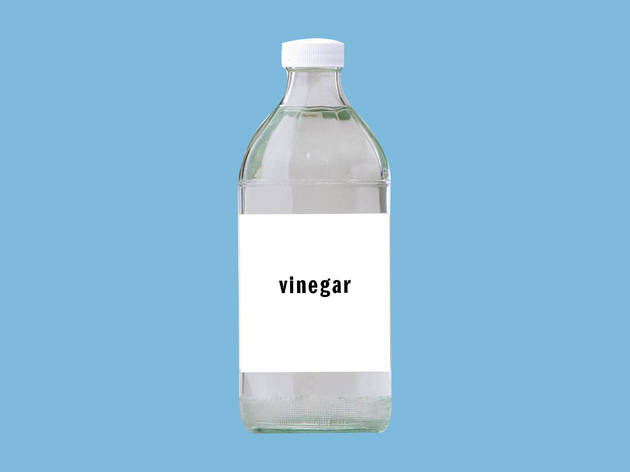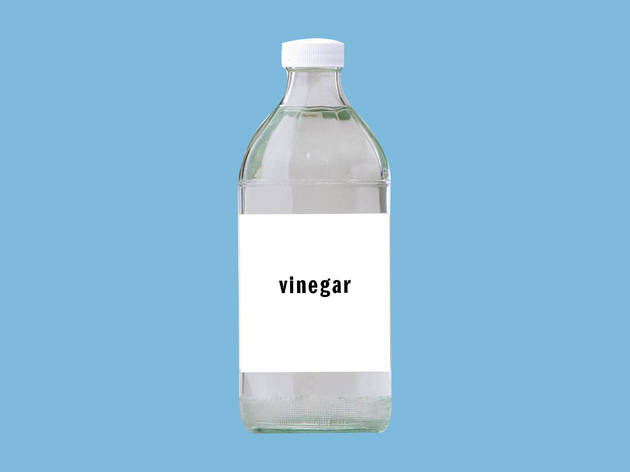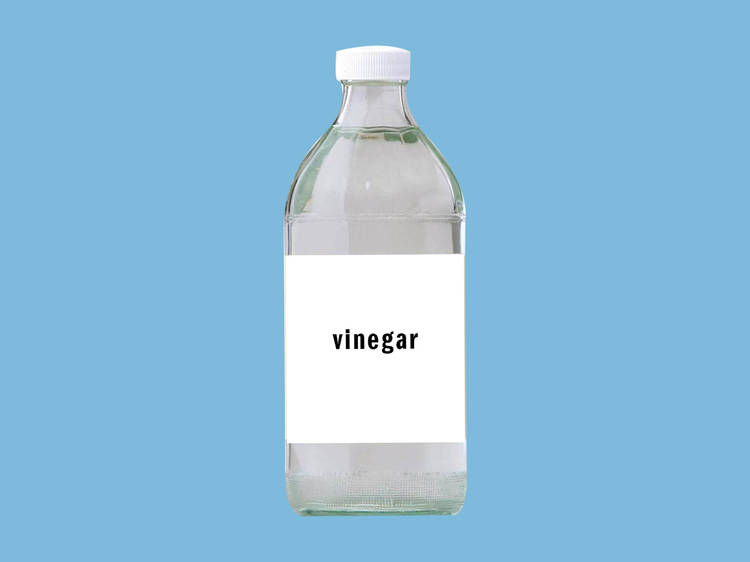 Vinegar
Vinegar is not just great for your food; it is also a great souring agent for cocktails. While drinking vinegar may not sound very appealing, it's actually delicious when mixed in drinks. A lot of famous bartenders are already using vinegar as part of their staple cocktail menu and as a replacement for lemons, limes, and citric acid. Once you think of it as another ingredient to give acidity to your drink, a whole new world of flavours will open up for you to explore. Let's start by using it as a shrub. A shrub is a combination of sugar, vinegar, and fruits. Use any type of vinegar and experiment depending on your preference – white vinegar, sugar cane, or apple cider. You can use any leftover fruits from your kitchen when making a shrub. Berries, strawberries, or pineapples all make delicious sweet flavours, and citrus fruits like lemon, orange, or grapefruit make zesty sour notes. For this recipe, use strawberries and apply the cold shrub method.
What you'll need
2 cups of cubed strawberries
1 cup vinegar
1 cup sugar
30ml gin or vodka
60ml club soda
jar with a lid
ice
How to make a shrub
1) In a jar, muddle the strawberries and add in the sugar and vinegar.
2) Close the jar with the lid and shake it vigorously. Rest in the fridge to infuse.
3) Check the infusion after five hours if it is in your desired flavour notes, or you can leave it overnight or up to two days.
4) Strain the liquid from the fruit pulps and transfer into a bottle.
Tip: To add complexity, you can infuse with herbs or spices. For this recipe, strawberries mix well with red peppercorns for its sweet and spicy notes.
Make a shrub cocktail
1) Fill the glass with ice and pour in 60ml shrub and 30ml gin or vodka. Top up with 60ml of club soda. Serve and enjoy!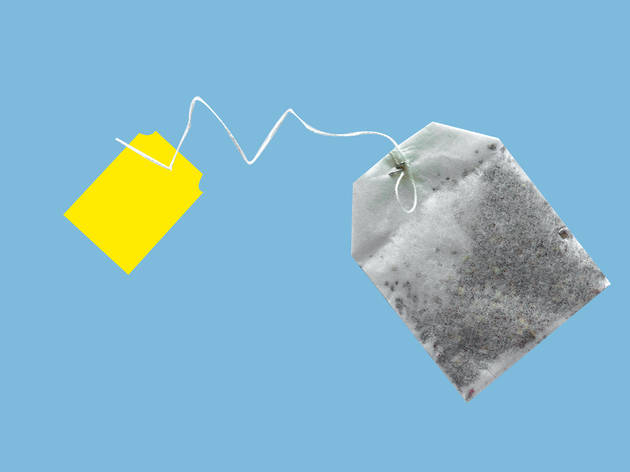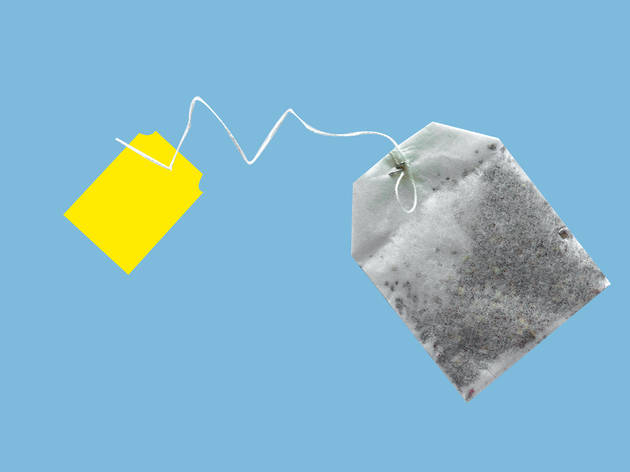 Tea bag
In recent years it has become trendy to use tea in cocktails; we even have a famous bar in Hong Kong that uses tea as one of their main ingredients. Whether you enjoy it hot or cold, tea-infused cocktails are fun to make for combining happy hour with tea time. In making the cocktails, you can use any tea that you can find in your cupboard – green tea, oolong, roasted green tea, Darjeeling, or any black tea. For this recipe, we'll teach you how to make a tea highball using oolong.
What you'll need
1 oolong tea bag
1 cup hot water
30ml whisky
5ml sugar syrup
180ml ginger ale
ice
lemon peel
Make a tea highball
1) Steep a tea bag in one cup of hot water. After three to four minutes, take out the tea pouch and get started with your cocktail.
2) In a tall glass, add 30ml oolong tea, 30ml whisky, and 5ml sugar syrup. Add ice and stir until chilled. Top up with 180ml ginger ale.
3) Twist the lemon peel over the cocktail to express its oils then drop the peel into the glass as a garnish. Serve and enjoy!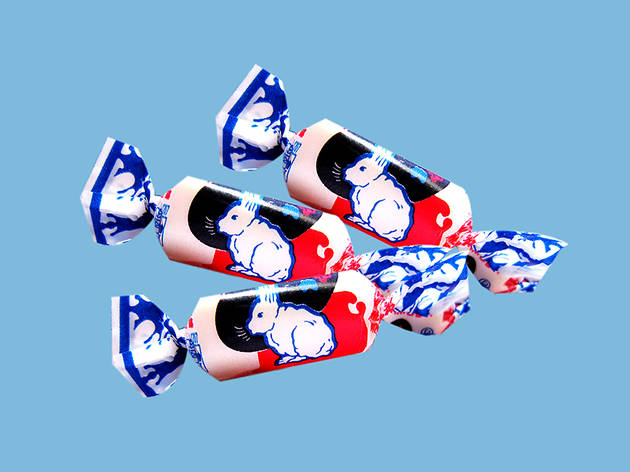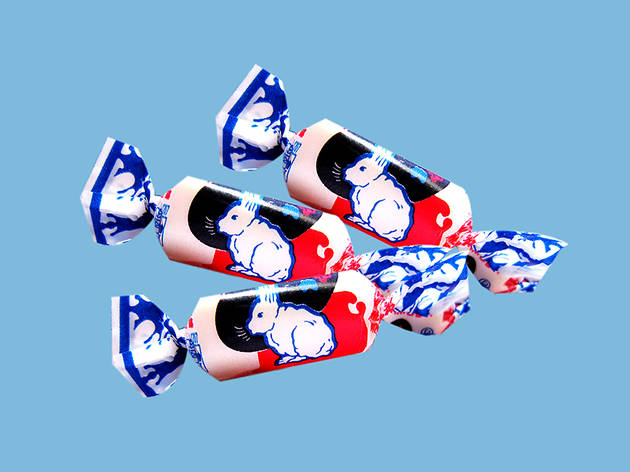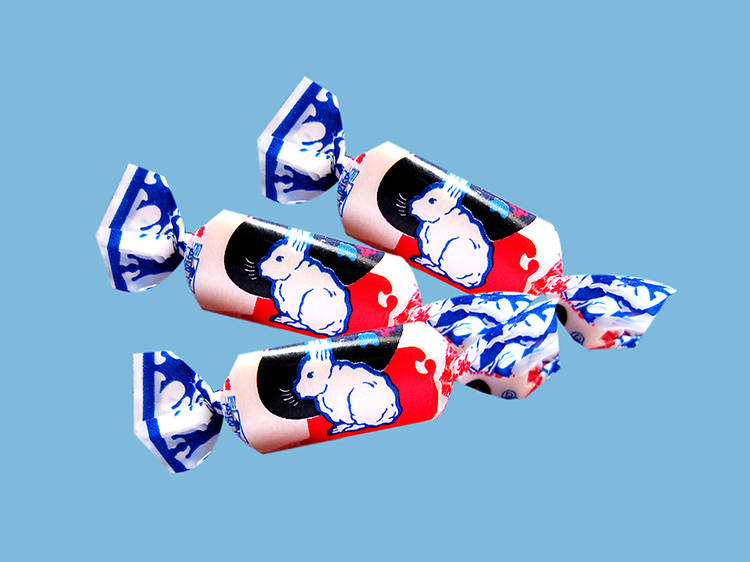 White Rabbit candy
3. White Rabbit Milk Candy  
Candies are usually packed with flavours and sugars, which makes it an excellent ingredient for liquor infusion. Coffee candies, gummy bears, lemon sours, and skittles are among the many sweet treats you can use to make candy-inspired cocktails. But, if Chinese New Year left you with a few chewy White Rabbit candies in your kitchen, you can use these to make delicious vodka shooters.
What you will need
1/4 cup water
8 pieces of White Rabbit candy
90ml vodka
ice
Make a milky vodka shooter
1) Heat a saucepan and pour in the water and unwrapped candies. Stir until the candies are diluted. Turn off the heat and set aside.
2) In a jar, add 90ml vodka and the White Rabbit candy syrup. Fill the jar with ice and stir until chilled. Pour the liquid in glass shooters and serve.
Tip: If you want more milky sweet notes, you can adjust the syrup by adding more candy to the mix.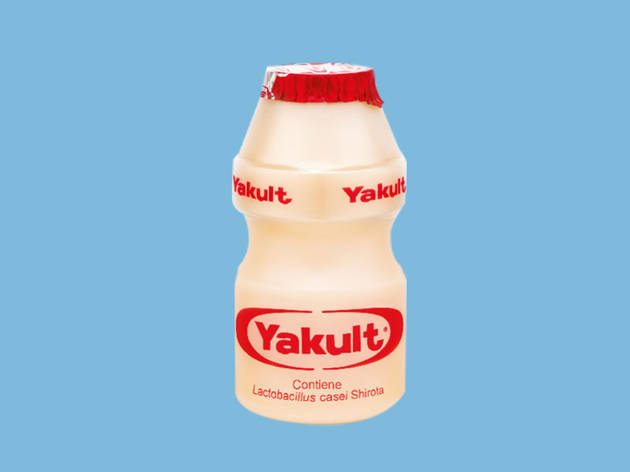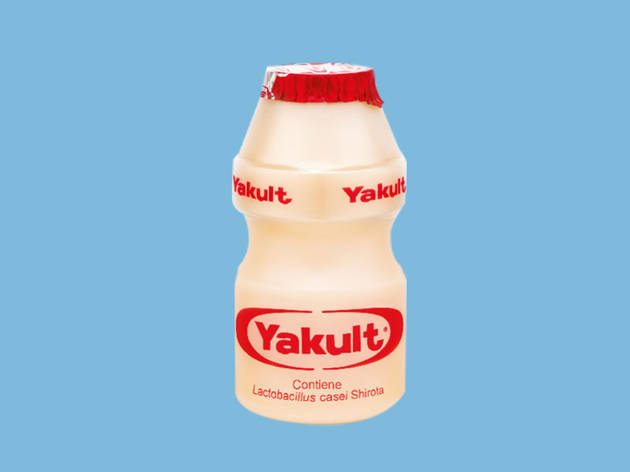 Yakult
Yakult is a popular probiotic drink that is available in all grocery stores. While most would drink it as a sweet treat, Korea made it a popular ingredient for a boozy adult drink. If you have this in your fridge and a can of pineapple, you can make a yummy cocktail by mixing the two ingredients with gin or vodka. Or mix it as the Koreans do by using soju.
What you'll need
60ml soju/vodka
1 bottle of Yakult
60ml sweetened pineapple juice
soda water
ice
Make a Yakult pineapple cooler
1) Combine all the ingredients in a glass (except the soda). Add ice and top up with soda water. Serve and enjoy.
Tip: Adjust sweetness by adding more pineapple juice or add soda water to your preferred taste.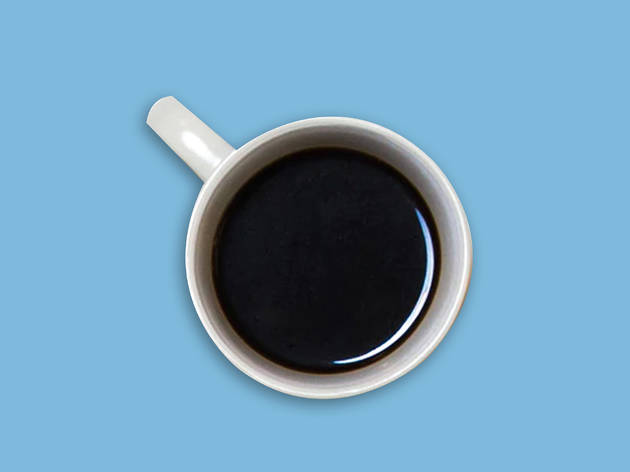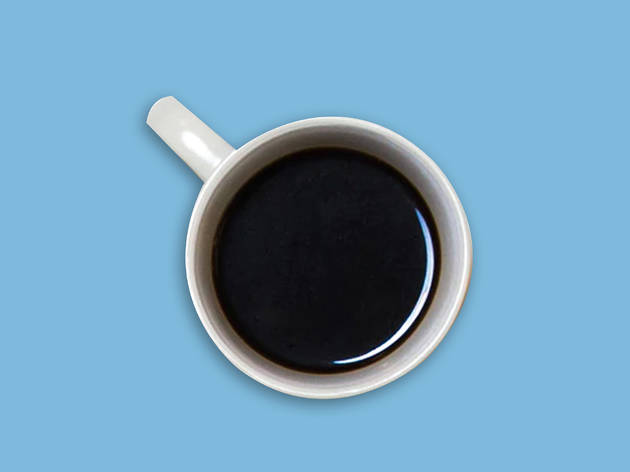 Coffee
Coffee is a staple grocery item that is always available at home. Using it as an ingredient for cocktails makes simple recipes but gives your happy hour an energizing boost. For a quick pick-me-up drink, get your half-emptied bottle of rum and let's make an Espresso Daiquiri.
What you will need
30 premixed black coffee
60ml rum
15ml sugar syrup
ice
jar with a lid
How to make an Espresso Daiquiri
1) Add all ingredients in a jar and fill it with ice. Close the lid and shake vigorously until cold.
2) Open the jar and enjoy the drink.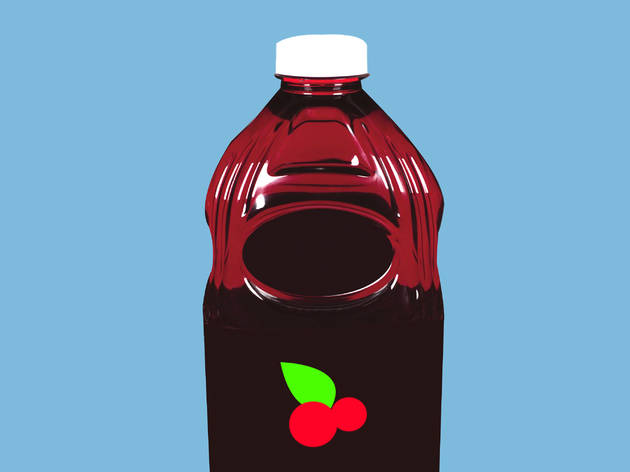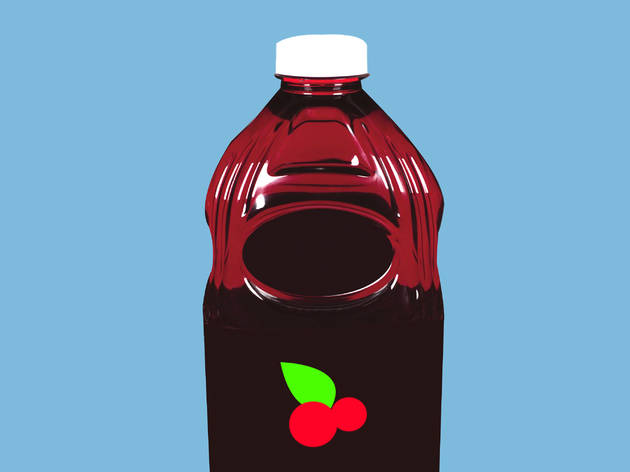 Cranberry juice
You've probably forgotten about that litre of cranberry juice you bought from your last grocery stop. So, it's time to get it out of the fridge and start mixing a delicious spiked drink. While you can easily make a cranberry vodka, let's add a twist by mixing cranberry with coffee. You'd think it is an unusual combination, but the bitterness of coffee balances well with the sourness of cranberries.
What you will need
50ml pre-made sweetened coffee
150ml cranberry juice
45ml vodka
ice
Make a Cranberry Espresso
1) Add all the ingredients in a glass. Fill it with ice and stir until chilled.
2) Serve and enjoy.
Tip: You can adjust the sweetness of the drink by adding sugar to suit your prefered taste.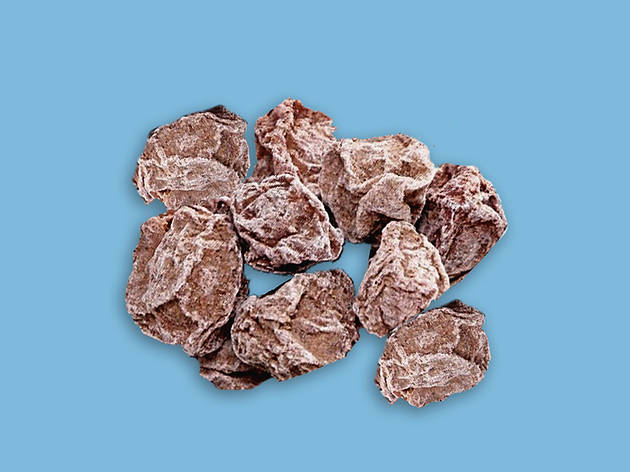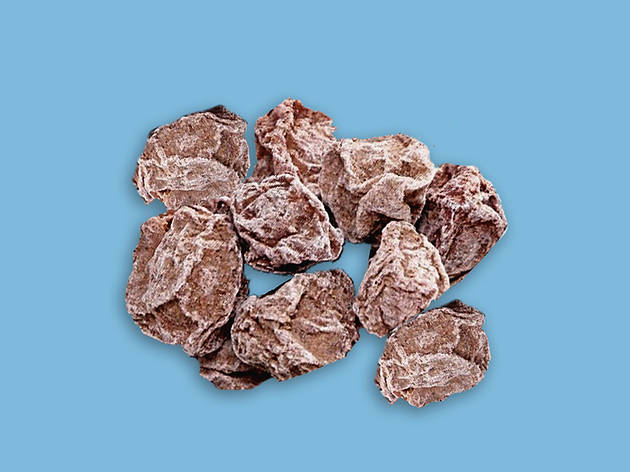 Salted dried plum 
The sour and salted dried plum (wah mui) that you usually get in Aji Ichiban or a neighbourhood stall is a bit of a gem to use for cocktails. Its intense salty and sour flavours are an acquired taste. But if you are used to it, you might love this recipe. Like candies, salted dried plum is excellent to infuse with spirits. For this recipe, grab a bottle of whisky, and we'll teach you how to make a sweet and sour Old Fashioned.
What you will need
2 pieces brown salted dried plum
45ml whisky
ice
orange peel
Make a sweet and sour Old Fashioned
1) Add 45ml whisky in a glass and add-in two pieces of salted dried plum. Let the mixture infuse for 30 minutes.
2) Once your desired sweet and sour flavour is ready, add ice and stir the mixture until chilled.
3) If you have an orange lying around, cut out a peel and express the oil on your drink to add a fresh citrus aroma. Serve and enjoy!
Tip: For a fizzy option, you can turn this drink into a highball by adding soda water.
Want other cocktail recipes?
Best selling Time Out Offers