Interview: Victoria Chow - founder and managing director of The Woods
"One day, I hope in the same way people question where their food is from, they'll ask how and where their spirits are produced"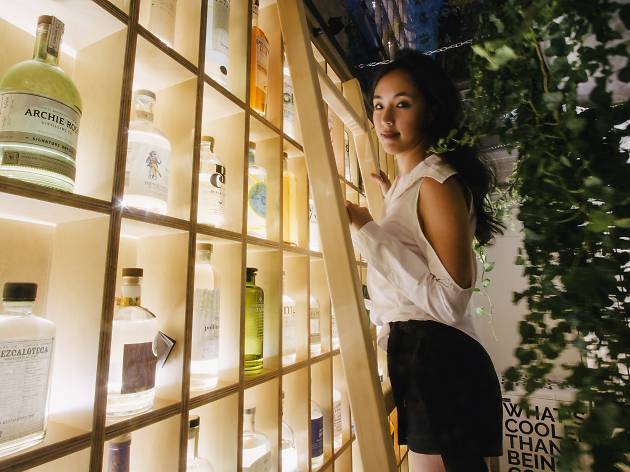 We talk to entrepreneur Victoria Chow, founder and managing director of Central bar The Woods and canned cocktail concept KWOON, about her latest concept The Woods' Annex and her love for all things booze. Chow is one of Hong Kong's spirit appreciation champions, celebrating them through her creative bar and drink concepts. Since its launch three years ago, cocktail bar The Woods has been one of the frontrunners in Hong Kong's craft cocktail movement. Next to follow was this year's launch of KWOON – Asia's first premium ready-to-drink canned cocktails. Her new concept, The Woods' Annex is a spirits-focused educational platform, aiming to expose to diversify consumer drinking habits whilst providing an education. We find out more about the brains behind the booze...
You've split your life between Hong Kong and San Francisco. How do the cities compare?
I love Hong Kong for its fast pace, convenience and nightlife, but I love how San Francisco is a stone's throw away from epic beaches, snowy mountains and, obviously, wine country. After my last trip to SF, I've fallen in love with it all over again for the abundance of farm-fresh produce, locally made goods, the active lifestyle, breweries, wineries and distilleries. In both cities, people are ambitious go-getters – which helps me thrive.
Where do you draw your menu inspiration from at The Woods?
Walks through Graham Street market and seeing what's in season is where I draw a lot of inspiration from. I also love keeping up with what restaurants and other cocktail bars around the world are doing and experimenting with new combinations and techniques.
Earlier this year you launched canned cocktail concept KWOON. What was your reason for making this move into a retail product?
The idea came naturally when we were experimenting with bottled cocktails for convenience but were frustrated with glass bottles' inability to preserve carbonation and flavour well over time, as well as a myriad of recycling and convenience issues. Cans were the natural answer, giving us a solution to catering cocktails to large luxury events. Less importantly, it takes the bartending burden off me at junk boat parties! KWOON offers an easy alternative to beers and wines, allowing you to have cocktails anytime, anywhere, without having to sacrifice taste as we use only natural ingredients and high-end spirits.
What inspired you to open a concept bar like The Woods' Annex? What are your hopes for the new venture?
The Woods' Annex has always been something I wanted to do and that I finally have the time and space for. I started my whole F&B journey by studying wine and beer in depth, but over time it has led me to spirits and I was surprised by the lack of resources and respect the category had. I felt there is a disconnect between the producers and the art behind spirits and its consumers, as they're often hidden within a cocktail and rarely mentioned beyond that scope. It has led people to be relatively close-minded about trying new brands and styles – can we please stop automatically ordering Hendrick's and tonics and give the other hundred gins on the menu a glance? I can't wait to help people discover fun new spirits to try, as well as gain a new appreciation for the makers the next time you take a shot of your tequila that took seven years to cultivate and a lot of tender loving care to make.
Part of the idea behind The Woods' Annex is to promote discussion and appreciation for artisanal spirits. Which producers should we be keeping our eyes on?
Far too many to mention but my personal favourite producers include St. George, they are always experimenting with new things and make some mean gins and brandy; Michter's are always making delicious bourbon and I love Del Maguey for its wide range of mezcal styles with a great story to boot. I also think vermouth as a category should definitely be given the time of day, especially when it comes to low ABV imbibing.
What's your next move?
To keep experimenting with cocktails at The Woods, to bring KWOON around the world and to take all the learnings from The Woods' Annex online and share all the content we develop over time. Hopefully, this leads to a gradual change in everyone's consumption habits and in the same way people question where their food is from, they'll ask how and where their spirits are produced.
Bet you're craving a cocktail now...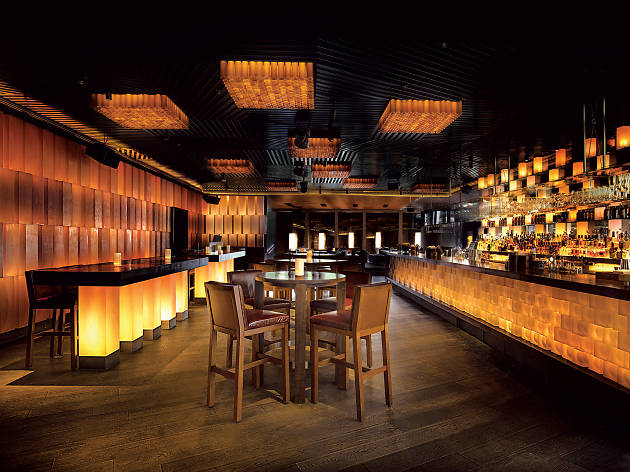 We're spoilt for choice in Hong Kong. Our famously crowded city is stacked and packed with great bars. Whether you prefer to relax over a craft brew, a single malt, a glass of red or a classic cocktail, Hong Kong has an amazing bar guaranteed to have you ordering 'just one more round'.