For better or for worse, Hong Kong waits for no one. The city moves fast, adopting trend after trend, changing its appearance so often that it's sometimes hard to remember what it looked like yesterday. Leave for even a month, and you'll come back to find that gentrification and corporate globalisation have only further encroached on the precious little space available here.
But underneath it all, there's still an intense passion and love for the classic culture and trades of old Hong Kong – call it nostalgia if you will, but after all, these are the people, places, and practices that helped make the city what it is today. As such, the city is full of organizations and people who have made cultural preservation their personal business – one such group is @streetsignhk, who document and preserve the signboards that you'll find all around the city. They've hosted several exhibitions since they started in 2017, including one in London! We sat down at a neighbourhood cafe in Kowloon City to talk to the brains behind the project. By Ethan Lam
How did your group come about?
Ken: Our group came together towards the end of 2017, but it all started back in 2015. We were colleagues at an architectural firm at the time. We passed by a pawn shop one day and saw its sign was being removed. It was already cut in half and lying on the ground. We hadn't thought much about it at the time but we knew it had a lot of cultural value, so we asked the workers if we could keep it. That's how we started to look into the culture of signboards in Hong Kong.

Kevin: When we set up @streetsignhk, we were entering a design competition hosted by the Hong Kong Tourism Board for architects to propose an installation for creative tourism in Central. We actually ended up winning with an idea to recall old town stories through signboards that used to exist around the installation area. After we won, we realised that signboards were a great way to tell stories, talk about culture and history, and were also very accessible for the general public. That's why we thought that it would be a good idea to create a platform to help people learn more about them.
What is the value that you see in these signs? What do you hope to accomplish through collecting and restoring them?
Kevin: Initially, we didn't intend to collect signboards at all. We exclusively wanted to keep them on the street. However, we realised the difficulty of that because of things like increasing rent – shops don't want to invest in physical signs anymore – and the unwilling attitudes of older shop owners. That's when we started to collect them so that we could promote signboard culture through exhibitions. We try to tell the stories and histories of shops and their neighbourhoods so people can get an intimate understanding of what these signs represent.
Ken: What we wanted to preserve was the streetscape itself. Signboards built using different materials and typefaces for different shops have created a very iconic streetscape that has become a part of Hong Kong's identity for both locals and visitors. They encapsulate an organic urban vibrancy that was built from the ground up. These streetscapes come from shop owners who wanted to create a unique style. In that sense, it's a very collective way of design.
Kevin: Signboards also capture the characteristics and needs of a neighbourhood. For example, Kowloon City is much more local and residential, so its visuals would be very different from say, Wan Chai, which has a lot of neon signs for bars. Businesses here are not open 'til very late, so they don't need neon signs to attract people. A sign made with simple materials and calligraphy is good enough for them. It is traits like these that we want to help people understand – these local adaptations and unique scenes are something that we should appreciate.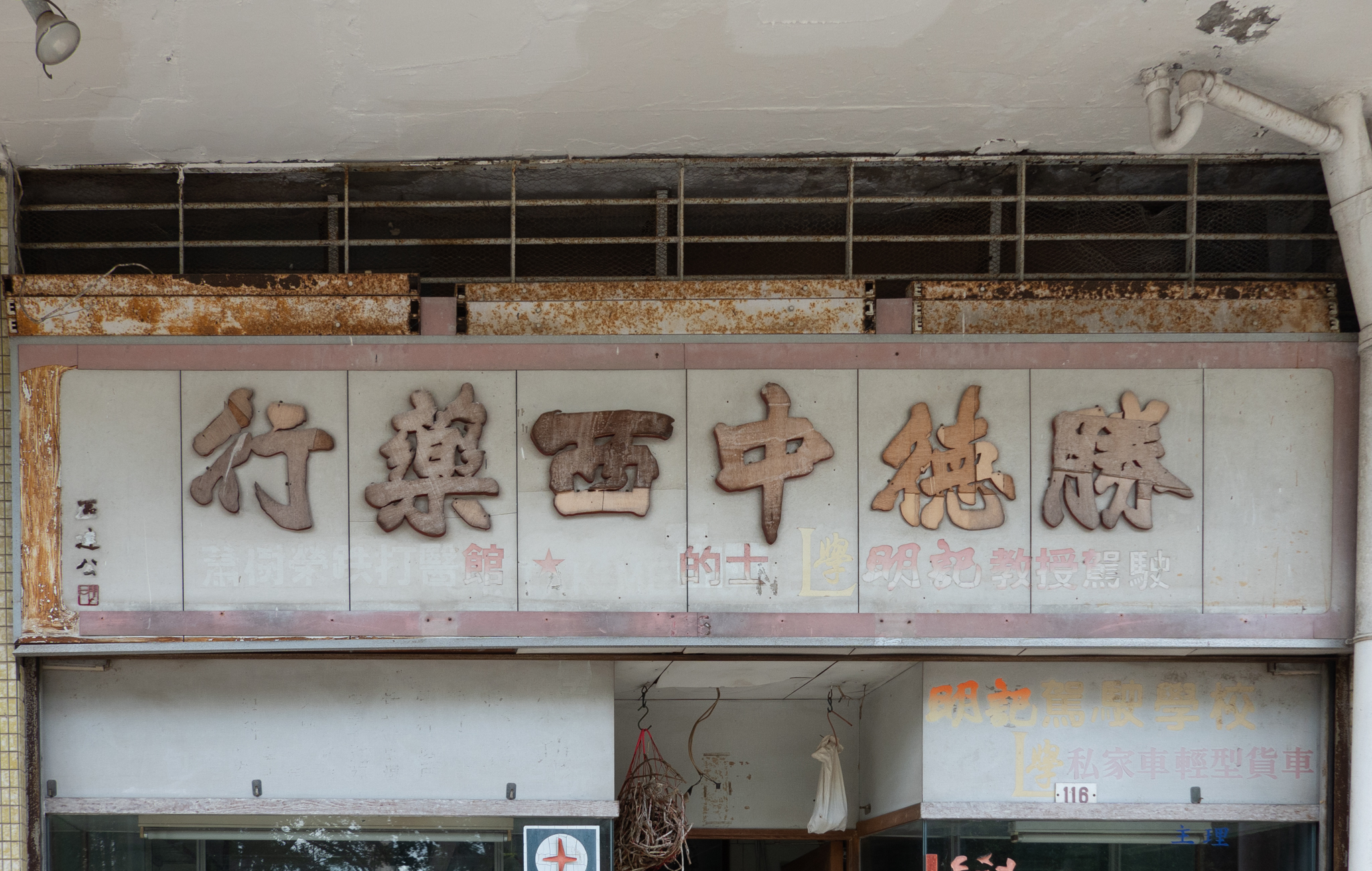 What are your thoughts on all of the regulations that have been placed on signboards?
Ken: In 2010, a regulation was made effective which controlled the demolition of signboards, but it also retroactively turned most existing signboards into illegal structures – thus, the Buildings Department can issue demolition orders to take them down at any time. The demolition order is very scary – the sign must be taken down within two months, otherwise, you have to pay a fine of $200,000 and $10,000 per day afterwards.
An evaluation scheme was introduced three years later that would let shop owners keep their signs, but they have to meet a very strict dimensional requirement where shop owners have to justify all the structural and safety concerns, and also get engineers to approve their signs. And as if that wasn't enough, they still have to reapply once every five years!
Thus, when most shop owners get the order, they'll take the signs down straight away simply because they'd rather not go through this arduous process. This means that they don't consider their options, whether that be going through the evaluation scheme or preserving the sign in other ways – for example, repurposing them as interior decoration. Most signboards go straight to the landfills.
The number of submitted applications for the scheme is quite small, and even then the success rate is less than 1%. Cultural, historical, or aesthetic considerations are clearly not a factor in both the regulations or evaluation scheme. They're only about dimensional and structural safety, and this purely technical approach is making all this rich culture and heritage obsolete.
What is the process like when you consult with shops to keep their sign up, or preserve it if it's already coming down?
Ken: The first step is finding out if a sign is being removed. We might be out randomly walking on the street and see scaffolding around a sign, which indicates that it's coming down. We might read on the news that some restaurant is closing. We've also gotten to know a lot of people who are interested in what we do, and they also tell us about signs that are soon to be taken down.
We then contact the shop owner. We go and talk to them, and try to see what their situation is – whether they've received a demolition order, or if they're just closing down. Based on that we'll advise them on their options and how we can help them. For example, the restaurant She Wong Yee in Causeway Bay recently closed, but they might open again in the future. What we proposed to them was that we could temporarily keep their neon tubes and characters until they reopen. During that time we'd use that stuff for exhibitions, educational purposes etc, but we'd return the whole set to them when they reopen so they could build a new sign.
If a shop is closing for good, we let them know that we wouldn't use their signboard for any commercial purposes – we're just using it for exhibitions and such. Some shops are very supportive and appreciate what we're doing, while some might want to sell to private collectors or just don't want their signs to be in other people's hands. There are all sorts of different responses.
How has this project changed the way that you view and understand Hong Kong?

Kevin: I think it's made us more observant of things on the street. We look at our surroundings more instead of looking at our phones (chuckles). That's also one of the reasons that signs are disappearing, because signboards aren't functional as location markers anymore. People navigate using Google Maps, Facebook, etc… they don't require visual markers to locate shops.
Ken: For most people, even for me before we started this project, signboards are seen purely as advertisements for shops – as an entirely commercial thing. But when we started looking into it, we realized the amount of craftsmanship that goes into creating a signboard – forming the neon tubing, the calligraphy, etc. Through signboards, you can also really see how the city developed. How certain types of shops became the way that they are, and how they helped to influence their neighbourhoods. All of these little histories are embedded on these signboards, so working on @streetsignhk helps us appreciate how the city developed into what we see today.
What are some of the challenges that you face in your conservation efforts?

Kevin: Time. It's a race against time to try to save them. From learning about which signs are coming down, to talking to shop owners – we just don't have enough time to do all of this, and sometimes it's frustrating. But we still need to do whatever we can before they are gone.
What sets signboards apart from other cultural heritage projects in Hong Kong?
Kevin: For historic buildings, there's a comparatively more established system and procedure for people to assess old buildings with historic and architectural value. People can request the Antiquities and Monuments Office to assess certain buildings. But in terms of signboards, there's no systematic assessment to determine their cultural value. That's something that just has not been incorporated into the system, which is an idea that we want to promote.
Ken: Signboards are like the odd middle child. Paintings and sculptures are small enough that people and museums are easily able to collect and preserve them. And buildings are more permanent – they're less easy to take down, and like Kevin said, there's an established system for them. But signboards are in between. They're difficult to keep for private collectors, or even museums, who don't have that much space to keep things like them.
Do you think there's a growing awareness and appreciation for heritage and cultural preservation?
Kevin: For sure. In the past few years there's been a wave of increased awareness about the "Hong Konger" identity. Not only for signboards, but even for things like the Cantonese language – all these are indicators of increased awareness. But signboards are one of the more immediate visual elements that form part of the Hong Kong identity.
Ken: A few years ago, people really wouldn't think about their cultural values and traditions at all, but now everybody connects with them. A year and a half ago when we did our first big exhibition, people would just take pictures and leave. But we just did an exhibition in Tsim Sha Tsui, and when people posted pictures of it the captions would say stuff like "we really appreciate these works and what they represent." There's a definite change in their mindsets.
What's an interesting story about a signboard that you've collected?
Ken: Sometimes we actually take the signs down ourselves, so we go to shops to buy tools – drills and stuff – that we need for the job. Once we went to Wan Chai, and we were picking which hardware store to go to. We found one shop with a very nice calligraphic sign, so we decided to shop there. We talked to the owner and he said "I like our sign, but the calligraphic design wasn't actually meant for it! We made it to put on our plastic bags, but we ended up using it on our sign as well." After a bit more chatting, he remembered that he kept the shop's original sign in storage, and gave it to us!
Kevin: The shops that are the most supportive of our preservation work are the ones who really take pride in their own signboards. They appreciate signs, calligraphy, etc, and that's why they are willing to support our work. And that's one way that we want to show to other shop owners that their signs are very much appreciated. Their signs are also part of a larger culture of Hong Kong. People are willing to do what it takes to preserve it.
How can people support your work?
Kevin: Message us via social media when you see shops closing down, or when you see buildings and signs surrounded by scaffolding. Usually, that means that the sign might be taken down the next day. And this is the timeframe that we have to work in. We cannot keep an eye on everything by ourselves. The more that people report to us, the more signs we can save! There have also been a few special cases where people texted us but we couldn't immediately respond, so they held onto the signs temporarily and then passed them onto us.
Ken: Sometimes people think "oh, this is something that I cannot do." But we'll tell them "oh, we felt the same way. If we did it, then you can too!"
To know more about @streetsignhk and the great work they do, check them out on their official Facebook page, or follow them on Instagram.