Heads up! We're working hard to be accurate – but these are unusual times, so please always check before heading out.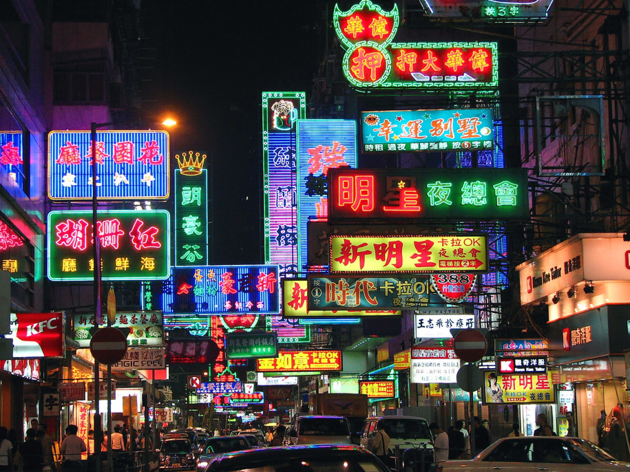 11 disappearing Hong Kong cultural experiences
These Hong Kong gems deserve your attention before they sadly go the way of the dodo
With the relentless march of corporate globalisation, trendy, Instagrammable cafés and over-zealous bureaucracy edging out staples of Hong Kong's societal tent-poles, it's easy to forget about the traditional spots and pockets of culture that helped make this city what it is. From modest (in size) historical buildings, to Hong Kong traditions and old-style eateries that are still among the best grub in the city, take a look at the top 11 must-see local gems before they disappear forever. By Caitlan Wong
RECOMMENDED: Feeling nostalgic? Go down memory lane and reminisce with us over things we miss from the Hong Kong of old.
11 quintessentially Hong Kong things on the verge of disappearing
The quintessential Hong Kong dining experience. These super local, family-run outdoor restaurants are on the drastic decline due to the government's refusal to issue new licenses due to – let's be frank ­– ridiculously over-fussy hygiene laws. But with an inimitable atmosphere that cannot be bought by fancy dimmed restaurant lighting, food from these outdoor cheap eats does not get any more authentic. Check out our feature on Hong Kong's best dai pai dong's here.
Another Hong Kong dining institution. It's shameful if you come to the SAR and don't try dim sum. Although there's no shortage of restaurants serving up these local assortments of delicious goodies, the traditional way of ordering dim sum from a cart is slowly being phased out, replaced by a mundane order sheet. If you want the proper trolley treatment, we suggest hitting up Lin Heung Tea House in Central or The London Restaurant in Mong Kok.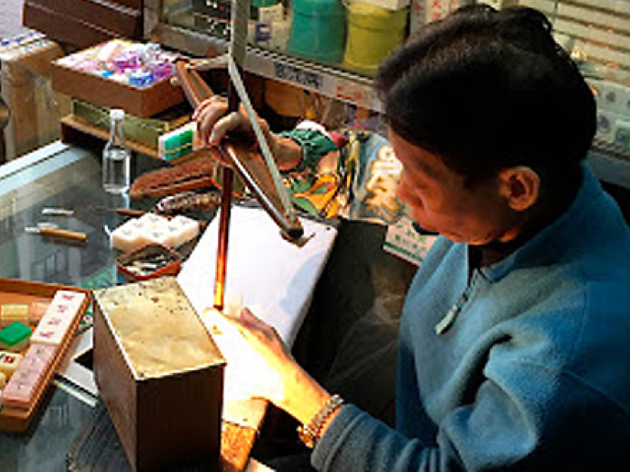 Hand-carved mahjong tiles are now considered a dying art. What's more, there are sadly only three major mahjong carving professionals left in Hong Kong. Out of the three, Sister Mei is the only female carver in the city whose down-to-earth and chatty persona has made her something of a local legend. Visit her shop to take home a piece of cultural gem. Alternatively, you can head over to Jordan's Bui Kee Mahjong as well.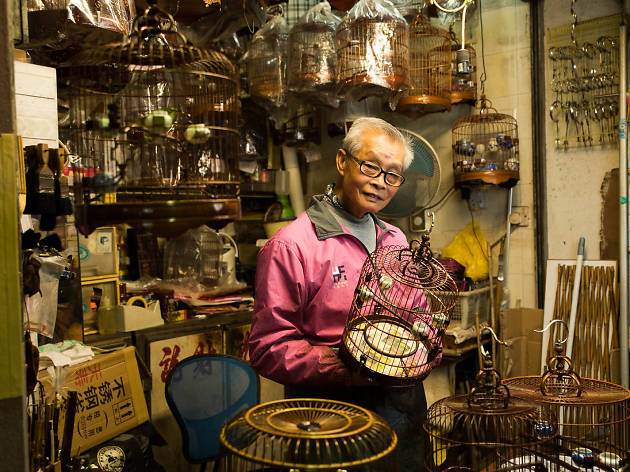 In Prince Edward's Yuen Po Bird Garden, surrounded by a cacophony of songbirds and traditional Chinese music, you can meet what may be Hong Kong's last remaining birdcage maker, Chan Lok-choi. At the store, you'll be greeted by a wall of old school birdcages and see the master himself at work. Though Chan mostly does repairs these days, he welcomes visitors for a friendly chat and to watch his crafting process.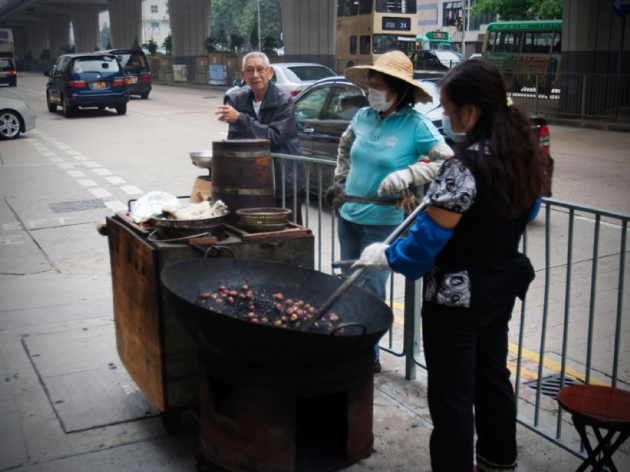 Once ubiquitous on the streets of Hong Kong, this simple, yet tasty and healthy snack has now become a roadside rarity. A small bag of chestnuts that have been roasted on a rusty roadside cart has always been synonymous with winter in the city and is a special experience that shouldn't be missed. Shantung Street, Mong Kok.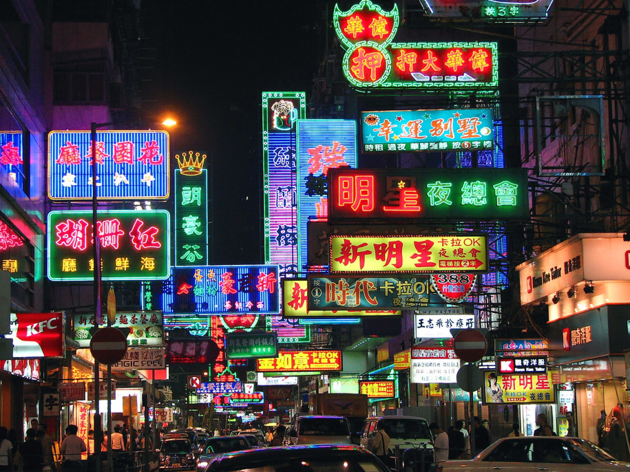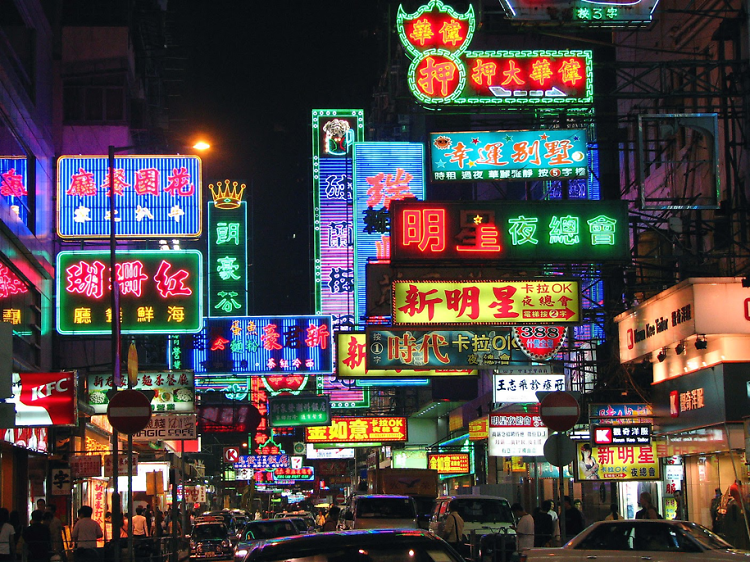 Hong Kong's iconic lighting fixtures are slowly being stripped down and replaced by commercially-savvy – and boring – printed or plastic signs that we're are all too familiar with. Despite their decline, these neon signs still ooze a kind of old-world, grimy charisma. Thankfully, they are still numerous enough that there's a few spots around town where you can get a great snap! Or, just use your eyes to look. Just as good. Jaffe Road, Wan Chai; Nathan Road, Tsim Sha Tsui; Cheung Sha Wan Road and Lai Chi Kok Road, Sham Shui Po.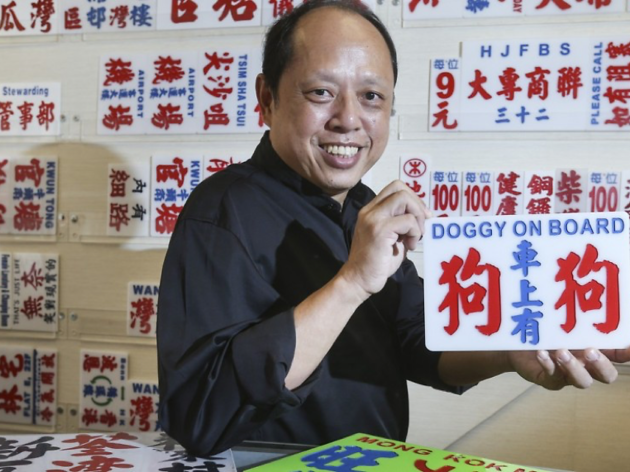 Mak Kam-sang is the last standing minibus sign painter, vying against the bland digitisation of bus signs. He single-handedly provides local drivers with beautiful hand-painted signs. Although a dying trade, Mak is determined to keep the tradition alive. His 200 sq ft room is hard to miss on Battery Street in Yau Ma Tei, with hand-painted souvenir signs available on request.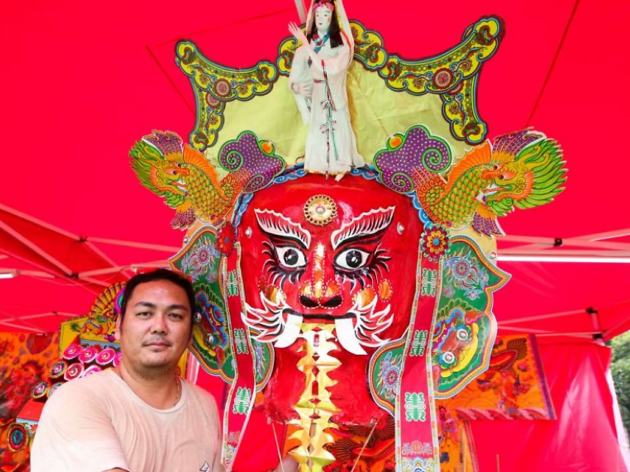 Check out a local lantern and flower plaque maker
Paper artisan Kenneth Mo Cheuk-kei is one of the last standing professional paper lantern makers in Hong Kong, whose incredible craft has slowly been on the decline over the years. Most people now for a pre-packaged, factory-made option. But you can still see Cheuk-kei do his thing at his cubby workshop in Yuen Long.
Hakka-style snacks are slowly fading out in Hong Kong but one lady is keeping the tradition alive with her homemade goodies that are sold in Sai Kung. The rice cakes that Hui Sai Ling sells are definitely worth a try – you can choose from a range of flavours including black sesame, orange or even a sweet potato filling. The lasting tastes of these simple foods are sure to give you a sense of nostalgia even if you aren't of Hakka origin. Sai Kung Market on weekends.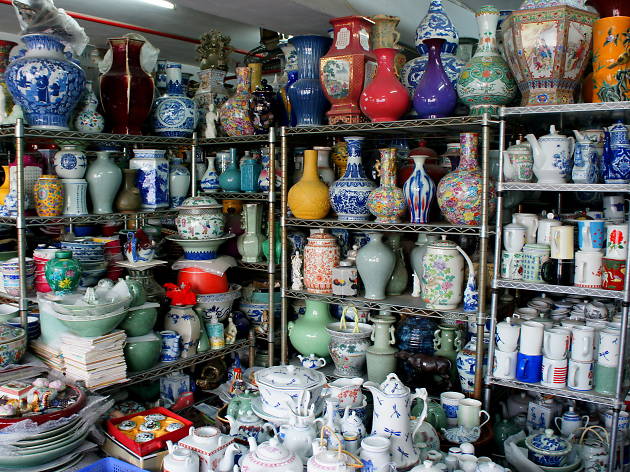 Hand-painted ceramics and porcelain were once at the forefront of Hong Kong industry, in particular, Yuet Tung China Works – established in 1928 – was one of the true propagators of the craft in Hong Kong and is now sadly one of the last standing purveyors and makers. This could be the last generation that gets to see the intricate splendour of locally-made, intricate handicrafts such as this so be sure to get one.
Don't forget about history, too