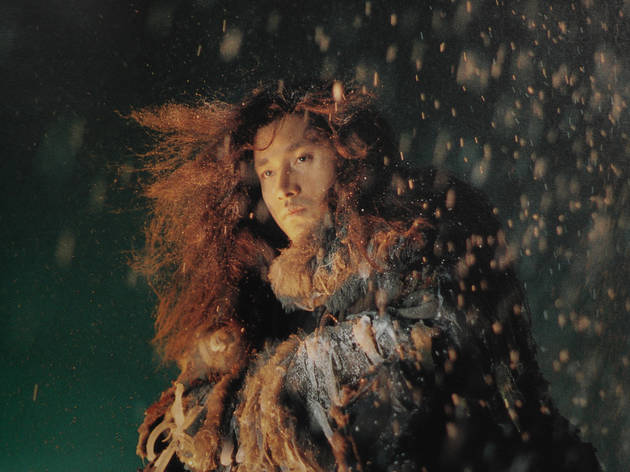 5 most iconic movies starring Hong Kong music legend Leslie Cheung
Once an icon, always an icon
April 1. Many of you may know this day as April Fools Day, but to Hongkongers, this day also marks the anniversary of one of our city's greatest music legend Leslie Cheung's death. It's been 17 years since the singer slash actor passed away, and to pay homage to 'Gor Gor' (a loveable nickname Leslie Cheung is often referred to), here are five of the most iconic films he has played in over the years.
RECOMMENDED: More of a bookworm? These 11 best books set in Hong Kong ought to get you going.
5 most iconic movies starring Leslie Cheung
Days of Being Wild 阿飛正傳 (1990)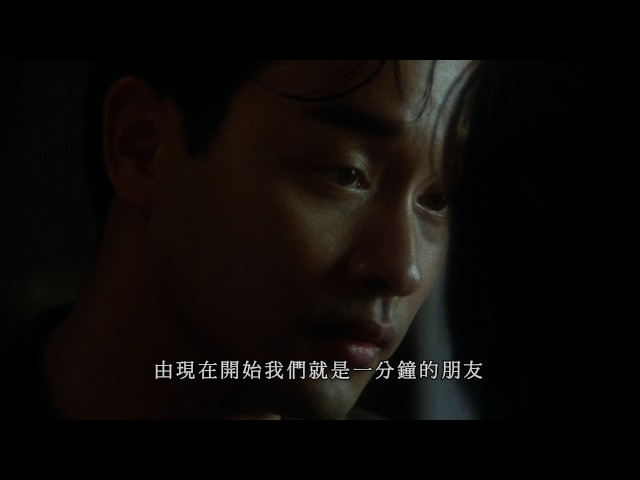 A movie with which Wong Kar-wai became an auteur and Leslie Cheung became James Dean reincarnated. Days of Being Wild is, above all, a hymn to rebellion – an intention noticeable from Wong's deliberate ditching of the conventional genre formula. Set in 1960s Hong Kong, playboy Yuddy's determination to leave his foster mother to look for his unknown birth mother has been regularly compared to Hong Kong's then-impending handover. The character's comparison of himself to a fabled kind of 'bird without legs' – and thus could only land when it died – also mirrored the sense of rootlessness keenly felt by the population. Making it one of Cheung and Wong's most iconic works.
Happy Together 春光乍洩 (1997)
Another legendary film by Wong Kar-wai that forever left its mark in Hong Kong's cinematic history. A pair of bickering Cantonese gay lovers (Leslie Cheung and Tony Leung) stranded in Argentina may be an unusual idea of cinematic poetry. Still, Wong, who was named best director at Cannes for the film, managed the impossible. From a lover's quarrel to heartbreak and departure, this lyrical break-up movie is something we can all relate to.
Farewell My Concubine 霸王別姬 (1993)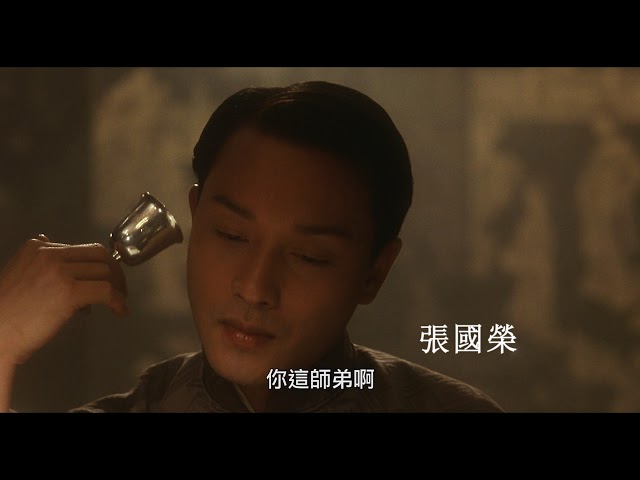 Adapted from a novel of the same name by prolific Hong Kong novelist Lilian Lee, Farewell My Concubine is, to this day, the only Chinese-language movie to have received the Palme d'Or at Cannes Film Festival in 1993. The film also won Best Foreign Language Film at the Golden Globe, and a BAFTA for Best Film Not in the English Language in the same year, whilst receiving two Oscar nominations at the 66th Academy Awards. Impressive, isn't it? The tragic love story tells the struggles of Cheng Dieyi (Leslie Cheung) as he falls in love with Duan Xiaolou (Zhang Fengyi), a fellow classmate whom Dieyi grew up with at an all-boys Peking opera troupe. Questioning his sexuality, facing hurt from betrayal, and heartbreak from unreturned love, the story ends with a harrowing plot twist that left many audiences in heartfelt tears.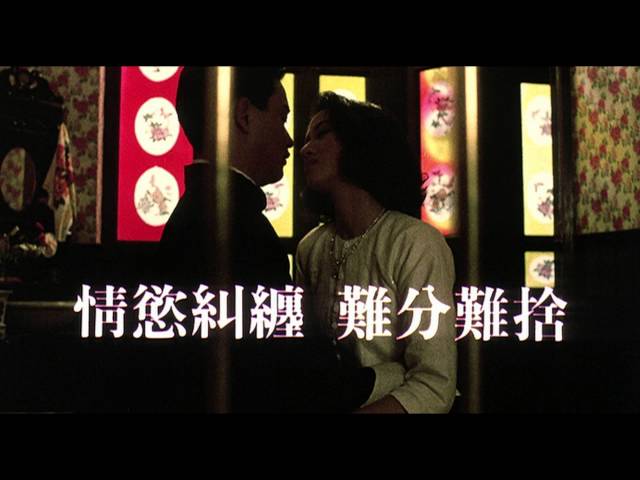 Starring Leslie Cheung and Anita Mui, another one of Hong Kong's greatest music icons, as the leading roles in this contemporary ghost story.Rouge has been canonised as truly one of the greats. At the centre of it all, Mui's hypnotic, solemn performance shines through as a ghost of a courtesan returning to look for her lover (Leslie Cheung), who did not keep to his promise of their suicide pact. Directed by Stanley Kwan, this supernatural nostalgic drama is a haunting reminder of both the transience of city life and, well, how we just don't kill ourselves for love like we used to any more.
The Bride with White Hair 白髮魔女傳 (1993)
Our list simply would not be complete without this classic. During a battle against an evil cult, swordsman Zhuo Yihang (Leslie Cheung) meets Lian Nichang (Brigitte Lin). The two fell madly in love, only to have it all dissolved as a misunderstanding ripped the two apart. Filled with hatred, Lian's hair turns white and morphs into a cold-blooded killer as she seeks for revenge. Loosely based on Liang Yusheng's famous Wuxia novel of the same name, a sequel was released later in the same year.