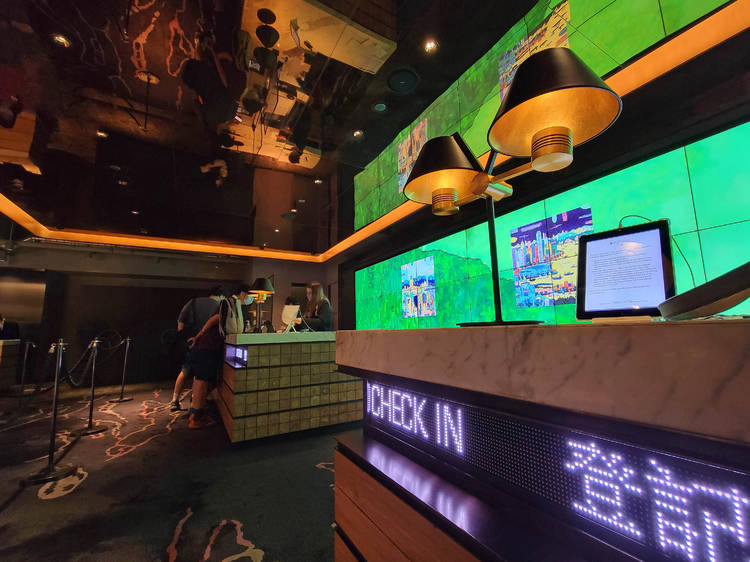 Check-in area I Photograph: TA
First impressions
There are two ways to enter the hotel; you can either go through the side entrance via Great George Street – where Ikea's entrance is located – or through Gloucester Road opposite Victoria Park. Once you enter the lobby, the design and atmosphere make you feel like arriving in an airport lounge, which is satisfying as it's like you are about to travel somewhere far.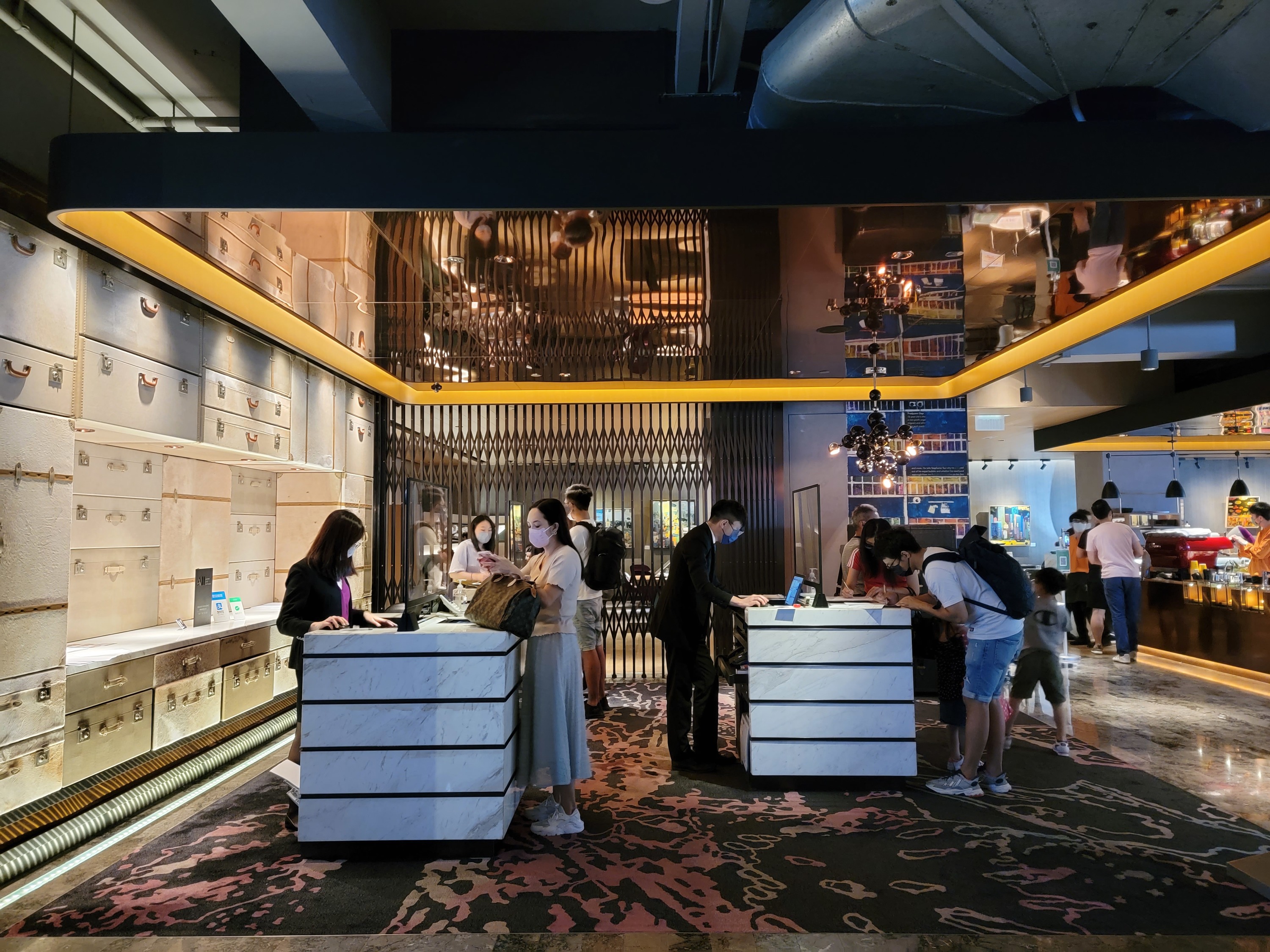 The Park Lane Hong Kong's lobby
It has been six years since the hotel was renovated to its current modern look, but the frenetic vibe, the stunning panoramic video wall, and contemporary raw industrial framework still makes it feel brand new. The check-in area, teeming with couples, families, and city staycationers, gives the place a young and energetic mood.