With autumn winds (and rain) sweeping the city, it's safe to say that summer is officially over. From the abundance of mooncakes coming through to the fact that regulations have recently relaxed, autumn is the time to venture out for dinner and drinks, while practising safe social distancing, of course.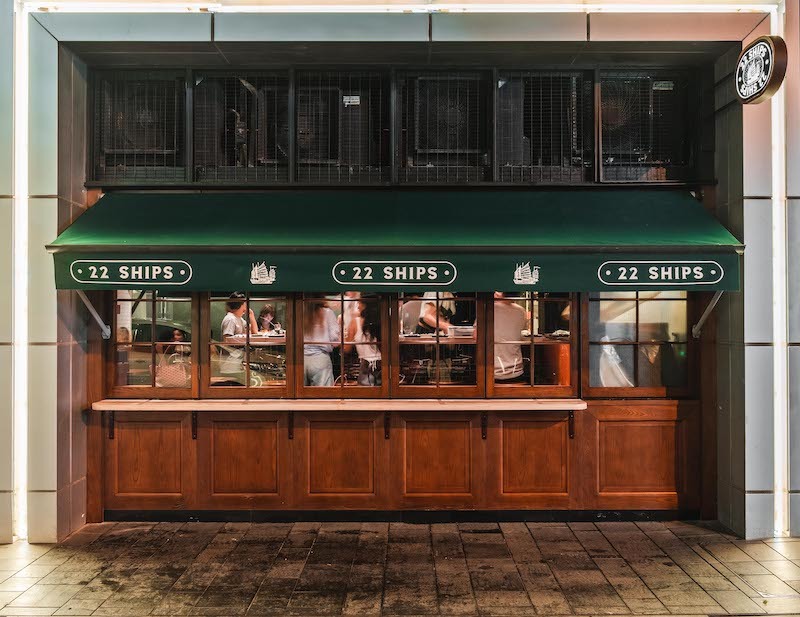 22 Ships
Over in Wan Chai, Spanish tapas bar 22 Ships has launched a series of new autumn tapas by executive chef Antonio Oviedo to welcome the new season as well as diners back in. What's more, they will offer blackboard specials that change regularly, so make sure you check in with the team to hear the special of the day.
The new additions offer seven different tapas designed for sharing and includes items such as grilled octopus with mojo, a dish inspired by the time chef Antonio spent in the Canary Islands, which features charcoal-grilled Galician-style octopus, placed on a bed of homemade mojo verde, mojo picon, and potato foam ($168); grilled figs with smoked sardines and requesón salad ($198) which uses the sweetness of fruits from summer's harvest paired with the umami-rich flavours of smoked sardines; a larger sharing plate of Manchego lamb ($488) which consists of free-range La Mancha lamb slow-cooked for 24-hours and roasted with a traditional rosemary flower honey glaze, before it is garnished with a recipe inspired by chef Antonio's mother for patatas 'a lo pobre' with green pepper and onions; and a new black octopus paella ($358) that features grilled and smoked octopus topped with classic Catalan sauces of romesco, olive oil, and garlic.
After the main meal, a fresh and zingy Cava lemon sorbet ($80) based on a sweet memory from chef Antonio's childhood awaits. Made with fresh lemons, the sorbet is served with burnt meringue and frozen raspberries.