The new restaurant, which is set to open next month on July 15, is an independent venture helmed by Japanese chef Shun Sato, formerly of Fukuro, Ho Lee Fook, Belon and Armani/Aqua in Hong Kong, whose experience spans establishments in London and Sydney too and fellow Fukuro and Ho Lee Fook alum Keaton Lai as general manager.
Founder and head chef Shun Sato (right) with general manager Keaton Lai (left)
Censu, the Japanese word for a folding fan, is named in reference to the senses. From the basics of smell, taste, touch, sound, and sight to the sense of craft, fashion, music, and design of the restaurant, and ultimately, a sense of place. It's where the relationship between people and the restaurant can be seen in the marks left on the tables and chairs as traces of their experience; a nod to the wabi-sabi philosophy of finding beauty in imperfections and frayed edges.
The design of the 40-seat venue is inspired by Sato's grandmother's house in the regional city of Sendai and is where his idea for a wabi-sabi aesthetic stems from, but holds a modern slant thanks to Japanese interior design company Jamo Associates with direction from Shigenobu Yamaoka, art director of the hip Tokyo hotel, Trunk (Hotel). Here, traditional sakan plaster lines the walls with rustic charm, while a large unpolished walnut table in the centre of the restaurant, an open kitchen, and natural pine running throughout add warmth and a homely atmosphere.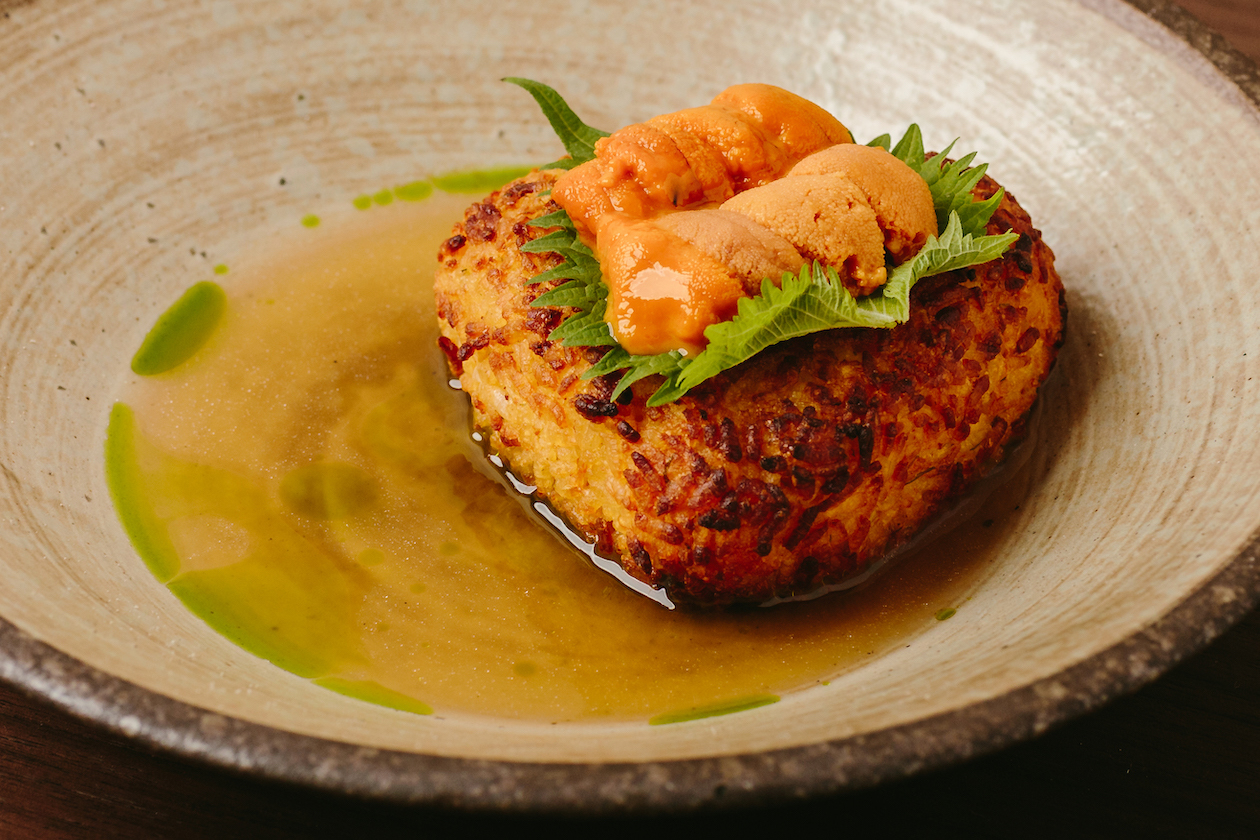 Unigiri
The food – which initially previewed at Ki No Bi's pop up in Sake Central last spring – is inflected by the traditional izakaya-style cooking of Sato's father, but Censu itself is not an izakaya and offers a more food-focused and delicately refined menu with dishes such as the ika somen dish of Squid White Kimuchi ($148) which pairs finely sliced raw squid with green apple and daikon fermented white kimchi, and the bound-to-be-popular Unigiri ($238) which features a toasted onigiri topped with fresh sea urchin served in abalone dashi. The food menu will rotate a series of specials to showcase the best of the season.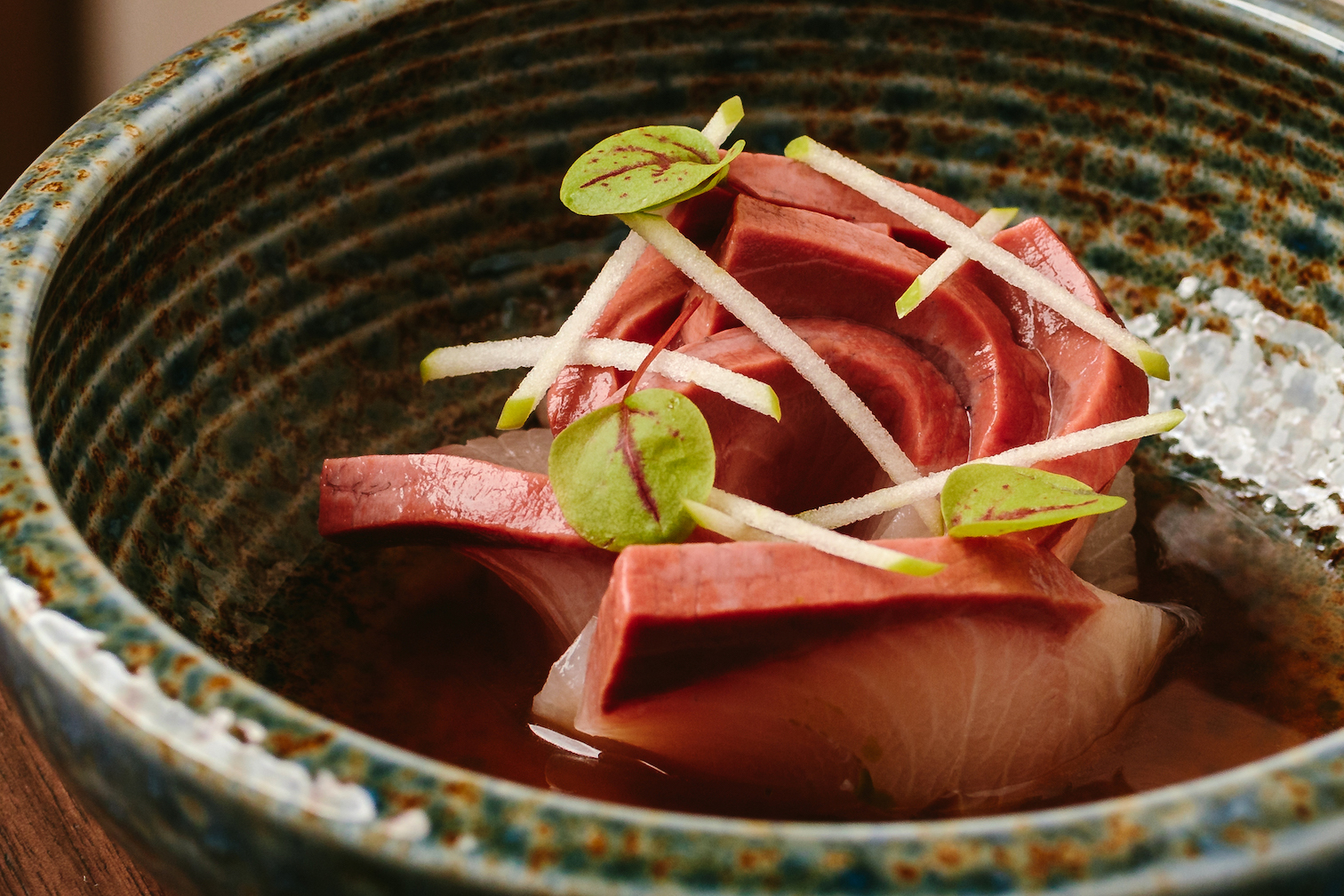 Hamachi Kama
Drinks at Censu are easy going with a signature Lemon Sour Highball ($108) using Mugi Shochu made from barley and Ramune (the fun carbonated drink with a marble in the bottle) with a dash of lemon, as well as natural wines, and a curated selection of premium sake by Keaton Lai.
Censu is located at 28-30 Gough Street in Central.
Want to hear the latest city news and learn about what's happening in the city? Subscribe to our newsletter and be the first to get the news!