Potion House, located in the heart of Wan Chai, is the newest addition to Hong Kong's bubble tea scene. Unlike other bubble tea stores, Potion House specialises in using 'cha dong' – jelly infused with milk, tea, or coffee – to intensify the flavour and add a satisfying chewy texture to their Taiwanese drinks.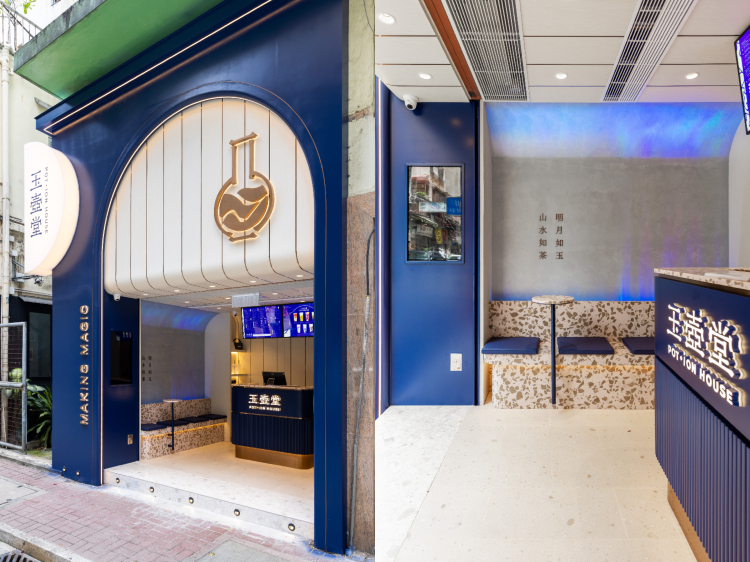 Currently, the store offers six signature jellies on their menu with flavours like peach-infused black tea, jasmine green tea, soybean milk, apricot kernel, grass, and coffee. Each of these jellies can be included as an add-in ingredient to Potion House's drinks to create a unique beverage unlike any other.
This bubble tea store offers a wide range of drinks that will appeal to all taste buds. Their signatures include milk tea made with high quality black tea leaves and paired with their peach-infused black tea jelly for a contrasting fruity flavour and the rich and creamy magnolia green tea topped with cream cheese foam. Other options on the menu include refreshing Jin Xuan alpine tea combined with dried candied apples and honey, or brown sugar coffee latte – a contemporary take on a Taiwanese classic that results in a caramel finish.
Visit Potion House now at G/F, 20 Tai Wong Street East, Wan Chai.

Recommended stories:
The Londoner Macao celebrated its grand opening with David Beckham
The giant inflatable rubber duck returns to Hong Kong after a decade
Owners of Bangkok's award-winning restaurant Le Du are opening a new restaurant in Hong Kong

Follow us on Youtube, Facebook, and Instagram, or subscribe to our newsletter for the latest news and updates on what's going on in the city.