Here's a sneak peek of the new World of Frozen:
View this post on Instagram

Hong Kong Disneyland is about to unveil its most magical addition yet. Set to open on November 20, 2023 (gates open at 11.30am), the World of Frozen is the world's first and largest Frozen themed land. Inspired by the beloved animated film franchise, the World of Frozen brings the enchanting world of Arendelle to life, allowing guests to fully immerse themselves in captivating stories, meet beloved characters, marvel over stunning landscapes, and so much more.
Visitors to the beautiful Arendelle Village can enjoy a fun boat ride through the North Mountain at Frozen Ever After; hop on the Wandering Oaken's Sliding Sleighs for a thrilling rollercoaster ride; venture into Elsa's Ice Palace; explore Anna and Elsa's home – the Arendelle Castle; and gawk at the beautiful clock tower as seen in the film. Other highlights include the Friendship Fountain, Bay of Arendelle, and King Agnarr Bridge, which connects guests from the village to the lush Arendelle forest.
Keen to hop on a ride? Here's what we thought about the new rides:
View this post on Instagram
Just off the Clock Tower Square, guests can dine at Golden Crocus Inn and Bayside Wharf for a taste of local delicacies inspired by traditional Nordic dishes, grab a quick bite at Forest Fare, or treat yourself to something sweet at Northern Delights.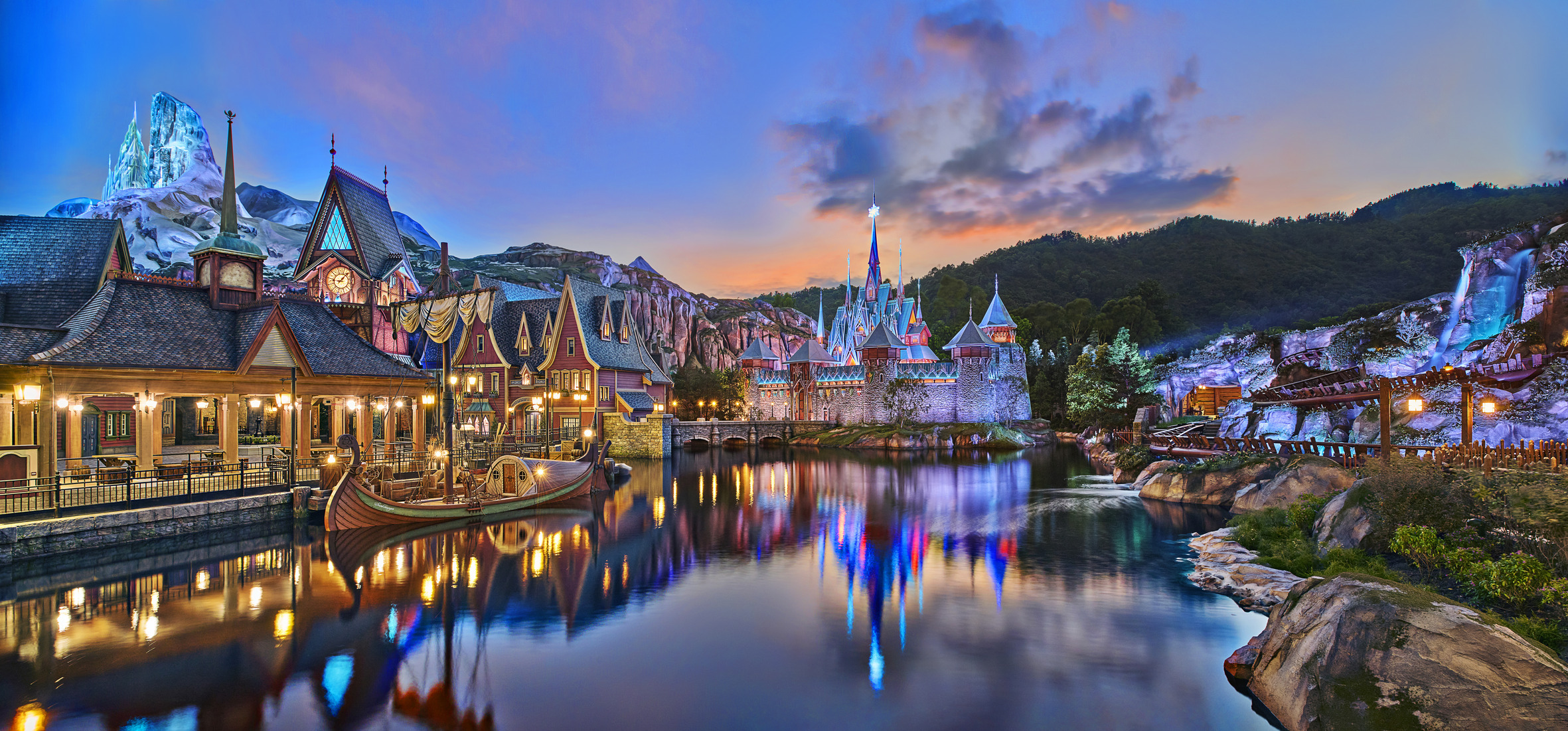 Of course, no visit to Disneyland would be complete without shopping for some merch. Visit Tick Tock Toys & Collectibles, which showcases beautifully crafted wooden toys and collectibles featuring all your favourite Frozen characters; as well as Traveling Traders, which offers a selection of souvenirs sourced by nomads.
Recommended stories:
Best Christmas markets in Hong Kong
Hong Kong Disneyland ultimate guide to opening hours, food, tickets, and more
11 Alternative places to view Hong Kong's skyline
Follow us on YouTube, Facebook, Instagram, and Threads, or subscribe to our newsletter for the latest news and updates on what's going on in the city.