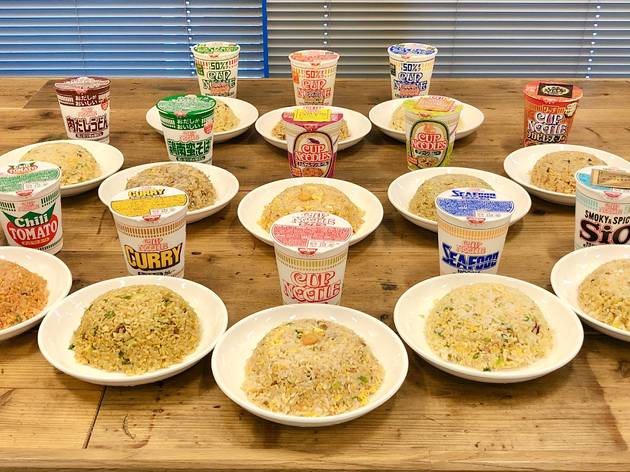 5 quirky viral recipes you should try at home
No, it's not Dalgona coffee
From viral TikTok challenges to toilet paper cakes, people can get really creative when they're stuck at home. If you don't have the patience or upper arm strength to whip up your own Dalgona coffee (are people still doing that?), perhaps these bizarre recipes would interest you instead.
RECOMMENDED: Get serious with cooking with the help of these online cooking channels in Hong Kong.


5 quirky viral recipes you should try at home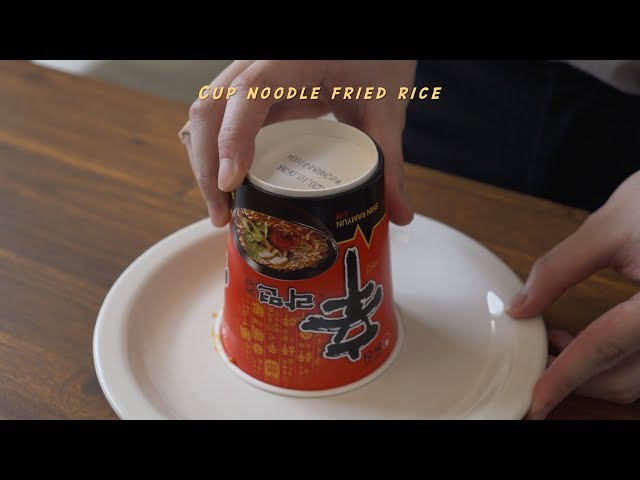 We love ramen, and we love fried rice – so why not combine the two together? Follow along to the video above, all you need is some crushed up ramen, an egg, and some leftover rice. It is recommended to use Nissin's cup noodles but you can pretty much use any kind of instant ramen of your choice.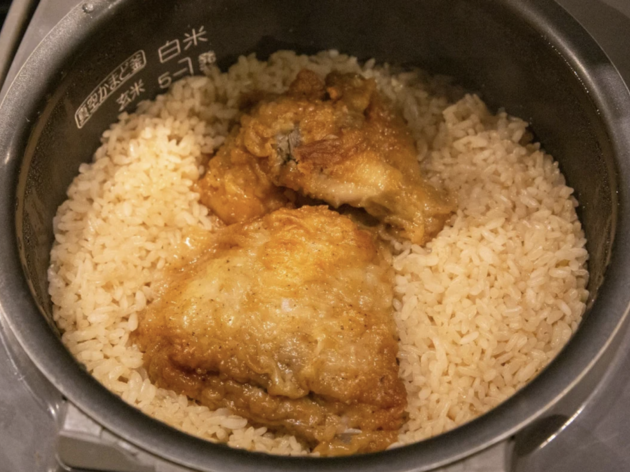 Photograph: Courtesy getnews.jp
This recipe first went viral in Japan, with many netizens claiming that this was the best chicken rice combo they've ever tasted. It may not be the healthiest thing you can make for yourself at home, but if you're curious to try, simply prep your rice, stick in a piece of fried chicken from KFC (or Jollibee if you're feeling adventurous), then close off the lid and let it cook. After your rice is done, shred up the chicken and mix everything in. Add salt, pepper, soy sauce, or even cheese for extra flavouring.
Cloud eggs are nothing new, but it's definitely something worth trying at home to give your run-of-the-mill eggs on toast a new life. Get creative and chop up some bacon to mix into the 'cloud', or mash up some avocado and perch your egg on top for a quick healthy breakfast. You can even make it into a sweet dessert with some jams and spreads too!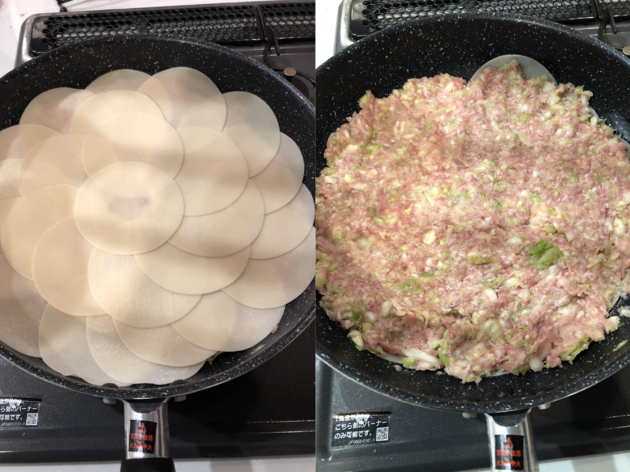 Photograph: Twitter/@azaz_yuzyuz
We all love a good dumpling, but making them is such a hassle, and frozen ones from the supermarket are often not the best quality. What's the solution? Dumpling cake! All you have to do is add in some oil, lay out some premade dumpling wrappers on a frying pan, pile on the fillings made with minced meat and other ingredients of your choice, and cover the top with another layer of dumpling wrappers. Then, just fry it like a pancake and you've got yourself a deconstructed dumpling cake. Enjoy!
This recipe first went viral back in 2019, but it wasn't until recently, when people started to spend more time at home, that this quirky recipe resurfaced again inJapan and Hong Kong. We don't know about you but we'll pass on this one, thanks.
Not much of a cook? Try these instead