Heads up! We're working hard to be accurate – but these are unusual times, so please always check before heading out.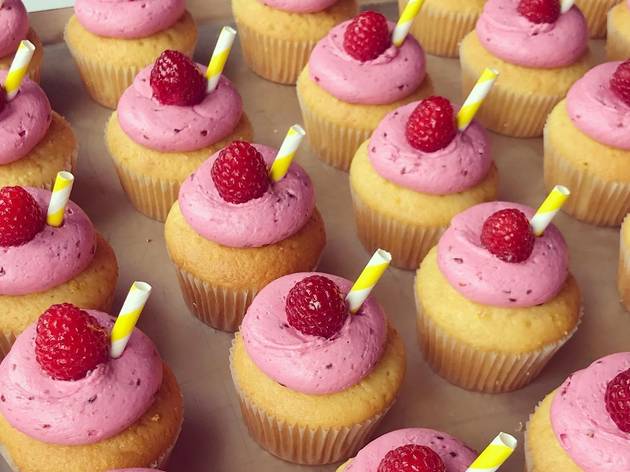 The best cupcakes in Hong Kong
Who says you can't have your cake and eat it too? Time Out staff have hunted down the best cupcakes in Hong Kong.
Dainty, fluffy, and oh-so cute, cupcakes are the ultimate feel-good dessert full of delicious memories of childhood. To celebrate the International Day of Happiness we give our run-down on some of the best cupcakes to be found in our city, and where to find them right now!
RECOMMENDED: Thinking of ways to burn off the calories after all this indulgence? Try our six killer workouts you can do at home.
Best cupcakes in Hong Kong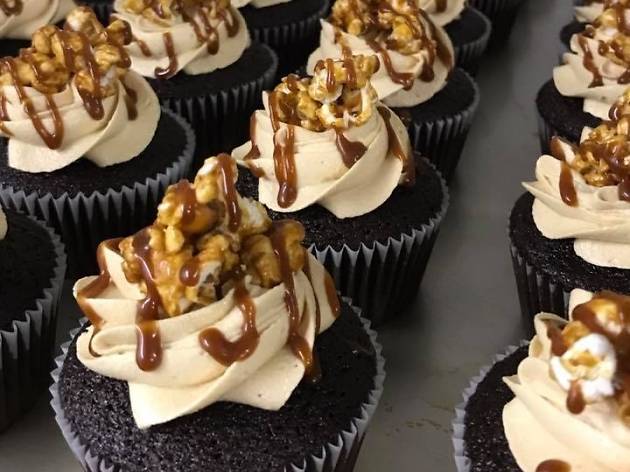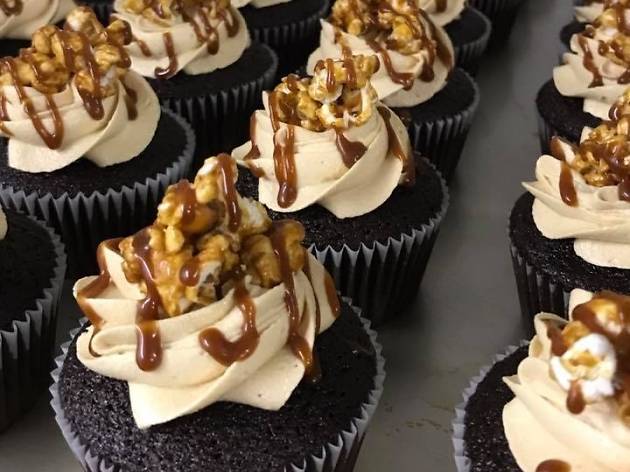 Baking Maniac
This mother and son team bake up a storm, with mouth-watering creations all beautifully crafted from organic ingredients from all over the world. For health nuts and the allergy-riddled, they also do eggless, gluten-free and vegan cupcakes. You name it, they cupcake it. Mocha, banana, pina colada, bubble tea, toffee apple, lemon blueberry and chocolate Cointreau are just some of the dozens of weird and deliciously wonderful flavours on offer here.
Order: online or call 6699 8093
Price: mini cupcakes $20 each (minium order 24 per flavour), regular cupcakes $32 (minium order 6 per flavour)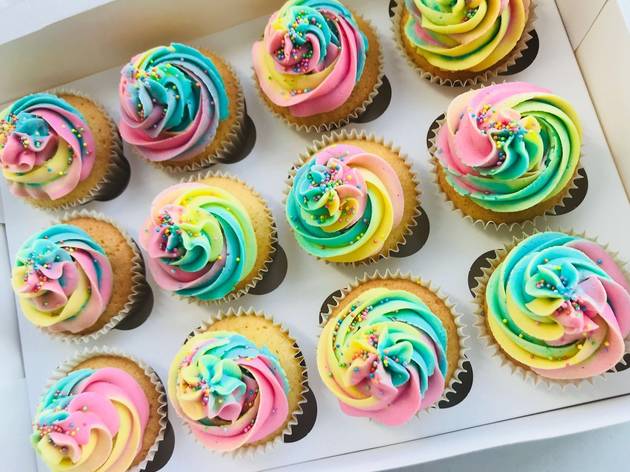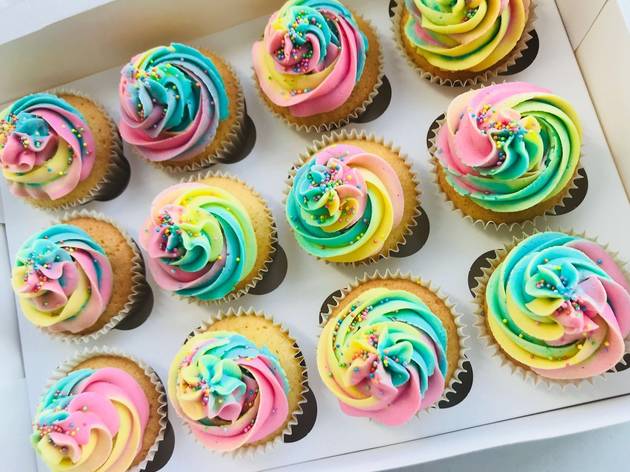 Complete Deelite
From a very young age, Jacinta Yu was fascinated with all things arty, and all things baking. As a result, she opened her bakery Complete Deelite, which focuses on making delicious desserts with beautiful designs. The cupcakes here are a treat for the eyes – not just the taste buds – and come in a variety of flavours from classics like chocolate and vanilla, to more extravagant flavours including berry berry and caramel kiss. They also do made-to-order decorations on their cupcakes.
Order: online or call 3167 7022
Price: mini cupcake dozen from $180, classic dozen from $240, single cupcakes from $22-26 each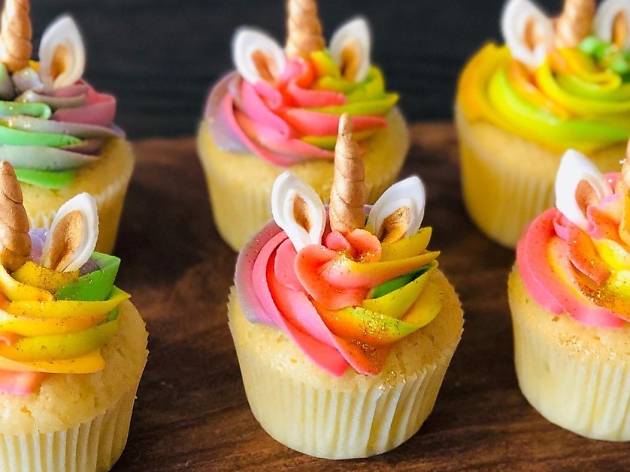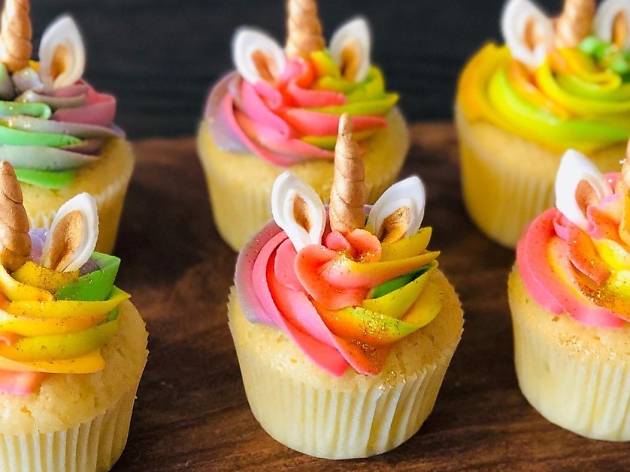 I Love Babycakes
Launching in Hong Kong in January 2019 after 10 years of success in Mumbai, this magical bakery makes incredible cupcakes to order, with flavours including – but not limited to – vanilla, Oreo, matcha lemon, coffee, carrot, and even bubble gum, for pickup at their Wan Chai pickup point. The bakery also holds baking classes, so you too can become skilled in the art of cupcake crafting!
Order: online or call 9682 0215
Price: coin cupcakes (literally the size of a $5 coin) $120 per dozen, mini cupcakes $90 for six, regular cupcakes $150 for six, specialty cupcakes $180 for six
With a total of six branches throughout Hong Kong, this bakery specialises in producing a range of minimalist chic cupcakes, with the most popular flavour being their delectable red velvet variety. Other flavours include raspberry, tiramisu, peanut butter chocolate chip and choc halzelnut crunch. The cupcakes here are baked freshly every day to maintain the best quality, and cupcakes can be made to order by calling your closest branch.
Price: cupcakes range from $18 (small) to $32 (large)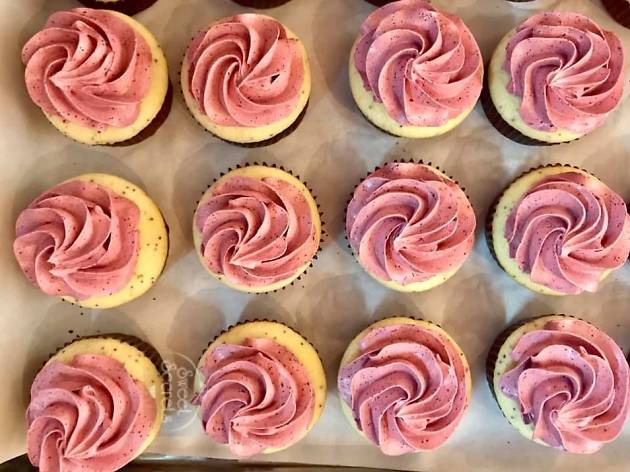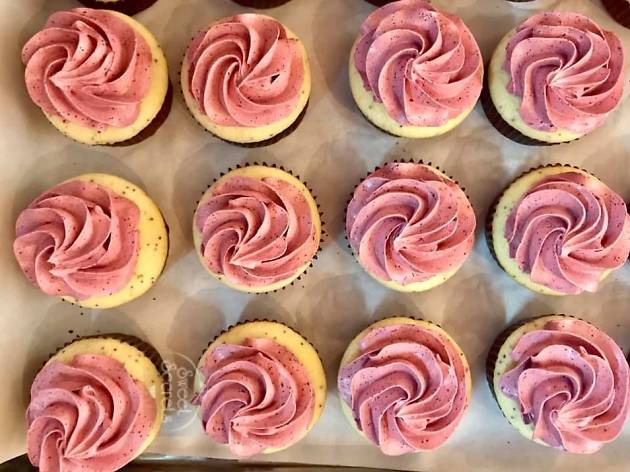 Sweet Secrets
This health-conscious bakery crafts their sumptuous creations using a range of healthy alternative ingredients such as raw, organic, non-refined sugar and healthy fats from cold-pressed coconut oil, to promote a healthy mind, body and spirit. The flavours on offer here include mochalicious, orange blossom and bananarama. With no bricks-and-mortar store, cupcakes here are made to order.
Order: call 9371 9089
The Good Cupcake
A great bakery that does good things, The Good Cake donates a portion of its proceeds to buying rice for the poor and infirm. Being good to each other is part of the ethos here, and that's why the made-to order creations are made using zero preservatives, so you can keep healthy while you indulge. The most popular flavours here include fresh apples and cinnamon and blueberry explosion. Delivery is available to certain districts within the city, so no need to worry if you want your cupcakes to come to you!
Order: online or Whatsapp +65 9177 7240
Price: $228 for six. + $80 for delivery on Hong Kong Island, or $150 for TST/Hung Hom areas.
Twelve Cupcakes is a bakery that specialises in selling cupcakes made of high quality ingredients, with their butter imported from France to give their cupcakes a unique texture and flavor. Try any of their dazzling varieties, from cookies 'n' cream and green tea chocolate to red velvet – made with a decadent cream cheese frosting. The best part is that the weekly specials range changes every fortnight so you can always be surprised!
Order: online or in-store
Price: starting at $29 each, $162 for six, or $300 for a dozen
Have we got some more sweet treats for you...