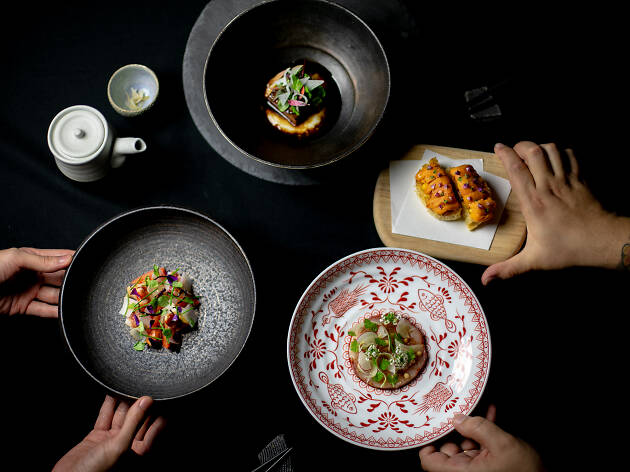 Best things to eat and drink at Taste of Hong Kong presented by HSBC
Time to get hungry
Taste of Hong Kong presented by HSBC is back to serve up four days' worth of eats, drinks and merriment. Kicking off on March 21 at Central Harbourfront, the large-scale food fest sees some of the city's finest chefs and restaurants plate up a plethora of delicious dishes, from homemade pastas from Pici to home-smoked salmon from The Flying Elk and spicy xiao long bao from Old Bailey. Like previous years, there'll also be plenty of drinks to wash down the food, as well as a gourmet market and live entertainment.
If you want to maximise your stomach space and strategise your way through the many stalls, here's our pick of the top things to eat and drink at this year's Taste fest.
Tickets start at $120, or $98 for HSBC credit card holders. Book now through Ticketflap.
Everyone's favourite pasta joint, Pici, returns after a queue-attracting appearance at last year's Taste. We're already big fans of the al dente orecchiette with Italian sausage, spicy n'duja and tomatoes ($90) but we're also looking forward to the festival-exclusive girasoli – a sunflower-shaped pasta – filled with cheese, egg yolk and topped with shaved truffles ($150).
Old Bailey's mouth-tingling mala xiao long bao ($60) were one of the best things we tried in 2018 so it's exciting to see it being served at this year's Taste, and at a fraction of its usual price ($60, compared to $108 at the Tai Kwun restaurant). We plan to gorge on these soupy, spicy, ibérico pork dumplings and so should you.
Japanese restaurant Haku shows off the finest and most indulgent ingredients at this year's festival. Aside from its iconic, Insta-famous creation of uni on toasted brioche with shiso flowers ($135), chef Agustin Balbi is also serving what he calls 'black pearls' ($120) – ie smoked hamachi, shiso and kaviari caviar – and the seafood-centric 'red velvet' ($90), featuring lobster, prawns, scallops and clams.
This slick Peruvian eatery joins Taste for the very first time. Definitely start with the ceviche ($75) – a fresh, bright and tangy mix of yellowtail, Peruvian corn, coriander and yuzu. And if you're looking for something more substantial, sink your teeth into the wagyu hanger steak with bacon, chimichurri and salt-baked potato ($125).
For those who aren't familiar with The Flying Elk already, it's the brainchild of Björn Frantzén, aka the chef behind the first restaurant in Sweden to be awarded three Michelin stars. Needless to say, the restaurant knows a thing or two about Nordic cuisine and you can order the house-smoked salmon ($75), served with crunchy cucumbers and trout roe, to see what we mean.
The team at Okra has always been a huge advocate of chef collabs. At this year's Taste, Okra puts its recently launched house-made sausage brand in the spotlight with a little help from its friends. Aside from its own sai oua sausage taco ($80), there's Little Bao chef-owner May Chow's mala sausage 'fan tuan' sticky-rice dumpling ($100), Madame Ching chef Son Pham's sai krok sausage cheung fun ($120), and Big Cat Group chef Anthony Burd's pretzel dog andouille ($100).
Artemis & Apollo makes its Taste debut with one of the most affordable menus of the entire festival. The taramasalata – a moreish mezze made from mullet roe and smoked paprika is just $50 and comes with warm pita. Even the most expensive item – the signature spit-roasted pork souvlaki – is just $80 a pop.
It's a triple whammy from Le Comptoir Group, which is showcasing dishes from Bibo, The Ocean and brand-new concept, Silencio, a new modern izakaya that opens in March. Try the wagyu beef and foie gras katsu ($90) if you want a preview of what Silencio has to offer. There's also a six-hands crossover dish in the form of roasted pigeon with wild rice, mussels, pork head and oyster foam on squid ink nori tostada ($180).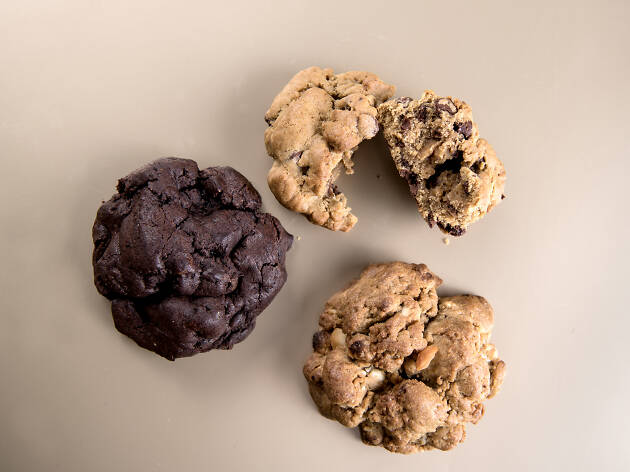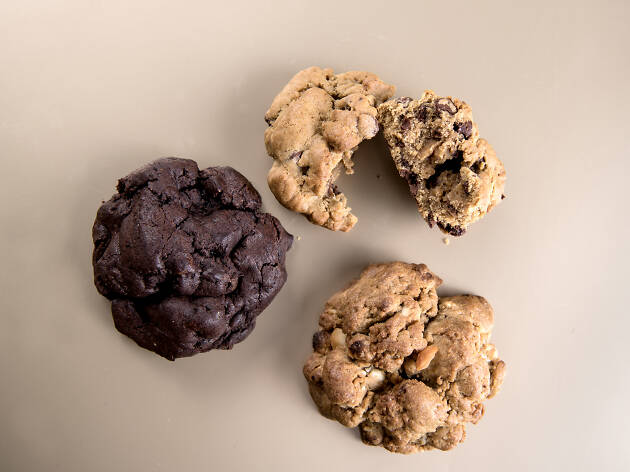 Calvin Sit
Chewy, delicious cookies at The Gourmet Market
It's no secret that we're huge fans of Cookie Department, aka purveyors of soft and chewy American-style cookies that are easily the size of your fist. For the very first time, you can try Cookie Department's freshly baked treats for yourself (please do) at The Gourmet Market at Taste of Hong Kong presented by HSBC. While you're there, treat yourself to a swirl of smooth ice cream from Baekmidang or hand-sliced ibérico ham from Bellota-Bellota.
Calvin Sit
Now that you know what to eat, you'll want to wash it all down with something cool and frothy. Look no further than the Stella Artois Bar. The Belgian brew house makes a big appearance at Taste again with the launch of its 22nd World Draught Masters competition. Experienced bartenders from across the city will demo the famous four-step beer-pouring ritual and festival-goers will have a chance to try it for themselves at Stella Artois' self-pouring station. That's not all – on March 22, the bar will host a special happy hour session with actress and model Kelly Cheung. If you've ever wanted to share a beer with a local celeb, here's your chance.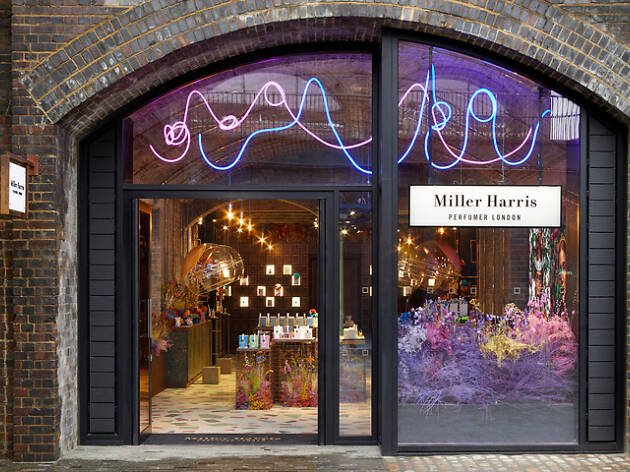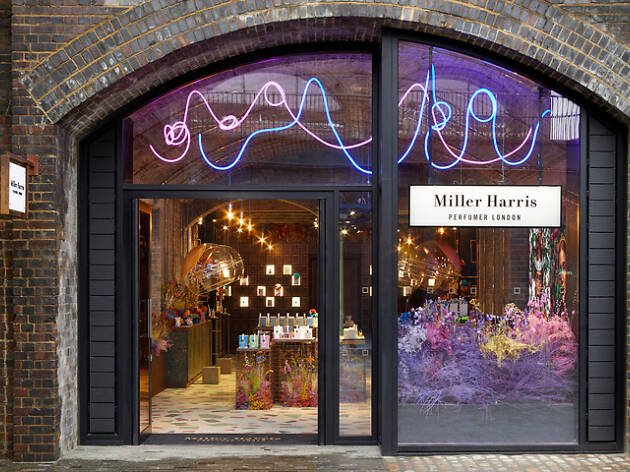 Perfume-paired cocktails at Miller Harris Perfumery Bar
Get the very first sniff of Miller Harris. To celebrate its Asia debut, the London perfumer is setting up a bar at this year's Taste, where guests can try a range of cocktails paired with Miller Harris' signature fragrances. You'll also have a chance to win prizes, including perfume sets valued at up to $3,000.