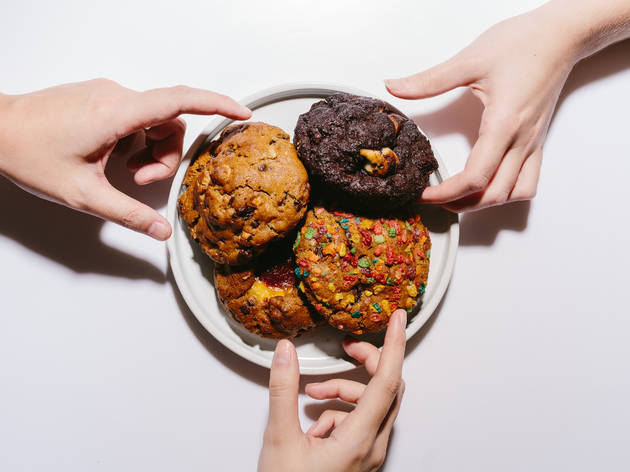 Where to find the best cookies in Hong Kong
Find your batch made in heaven!
Hong Kong really loves its cookies. And no, we're not talking about the kind of cookies that are stored on your computer, we're talking about the baked circles of sweet joy that bring out the om nom nomming cookie monster in all of us. In the past year, we've seen a whole horde of new cookie stores and concepts popping up around town, so we followed the crumbs to find the best of the bunch. Whether you opt for classic chocolate chips or more creative flavours or prefer the crisp and chewy over the soft and cakey, here's where to find the best cookies in Hong Kong.
RECOMMENDED: Are sweets not your thing? Go for savoury and check out the best 50 restaurants to try right now.
Need something to go with your cookies? Get it delivered!