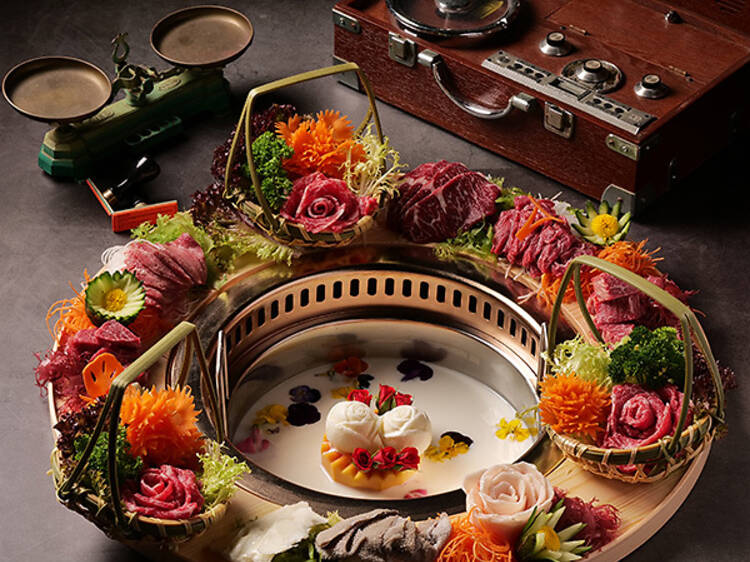 Photograph: Courtesy Victorian Era
Make your festive celebrations more rewarding
From now until January 31, 2023, dine at Cathay partner restaurants and pay with the Miles Plus Cash option via the Cathay app to enjoy triple rewards from Cathay.
Cathay members looking to rack up miles for their next trip overseas can earn $4 = 3 miles when they dine, and Standard Chartered Cathay Mastercard® cardholders can earn $4 = 4 miles when they eat out from Mondays to Thursdays and $4 = 5 from Fridays to Sundays.
If you have accumulated enough miles, pay with your points and get discounts on your redemptions. Cathay Green members can take advantage of a 10 percent miles discount, and Cathay Silver members and above, as well as Standard Chartered Cathay Mastercard cardholders, can avail of up to 20 percent miles off for their meal purchases.
The top ten Cathay members with the most dining transactions accumulated from December 1, 2022, can even win 20,000 bonus miles, enough to get you roundtrip tickets to Japan!