Heads up! We're working hard to be accurate – but these are unusual times, so please always check before heading out.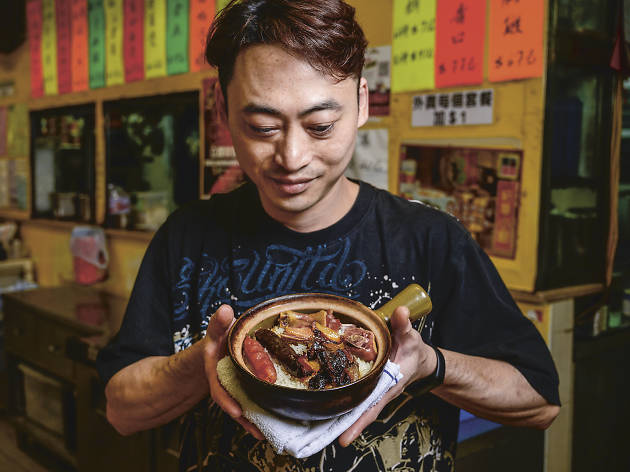 Foodie Talk: Louise Chu of Siu Wah Kitchen
Chef-owner of Siu Wah Kitchen speaks on how he's continuously advancing the art of claypot rice
Lifting the lid brings a poof of rousing steam. The surface of the rice crowded with hearty toppings of your choice: maybe a sprinkling of fried garlic over velvety beef cubes, or a succulent combination of lap cheong (cured sausage) and pork ribs. Stodgy. Filling. Flavourful. With winter approaching, there's nothing quite as comforting as a sizzling bo zai fan, or claypot rice, filled with a treasure trove of ingredients arriving in front of you.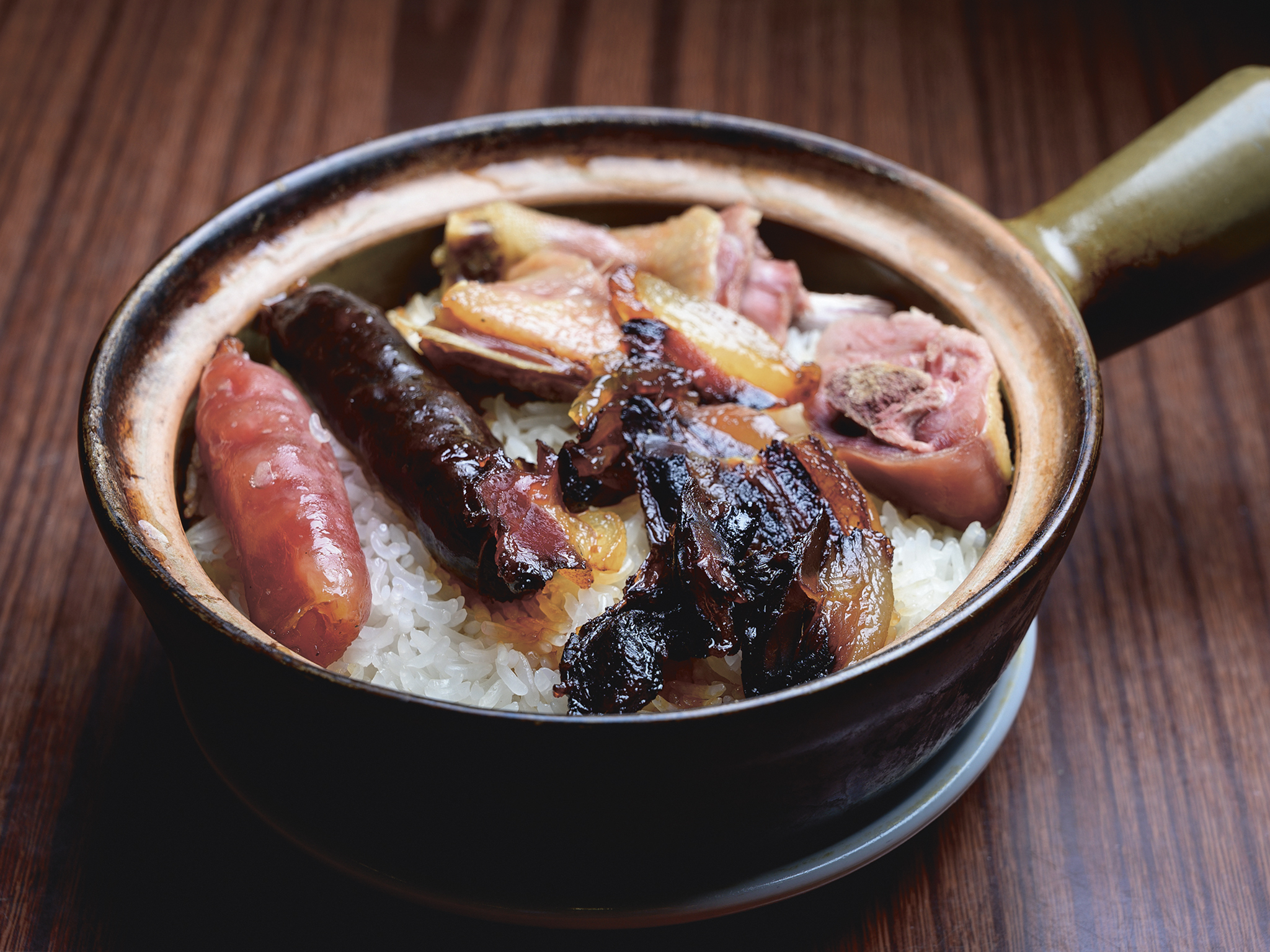 Every year, locals and overseas customers flock to Siu Wah Kitchen, an eatery tucked away in Aldrich Bay Market's cooked food area, for its famous claypot rice that's only available during the winter season. Having been in the restaurant business for over 20 years, Louise Chu, better known as Wah Dee, opened his popular restaurant a decade ago as a chef-owner. Looking back to the beginning of his apprenticeship, he reveals that his training was far from conventional. "Frankly speaking, my teacher only spent two days teaching me how to cook claypot rice. From then on it was all trial and error". Years of subsequent hard work and dedication to improving his claypot rice technique led to Wah Gor's reputation as a claypot rice master.
So what makes Siu Wah Kitchen stand out from the crowd? Scrape to the bottom of the claypot and you'll find the answer – a deliciously charred layer of rice encrusted in perfect formation. By pouring in the perfect amount of pork fat, along with the skillful technique of controlling the cooking heat, Wa Dee has the remarkable ability to coax out flawlessly-browned, crispy grains of rice. "Fat is essential for achieving the full spectrum of flavours and textures. This is also the evil side of eating a devilishly tasty claypot rice", Wa Dee laughs.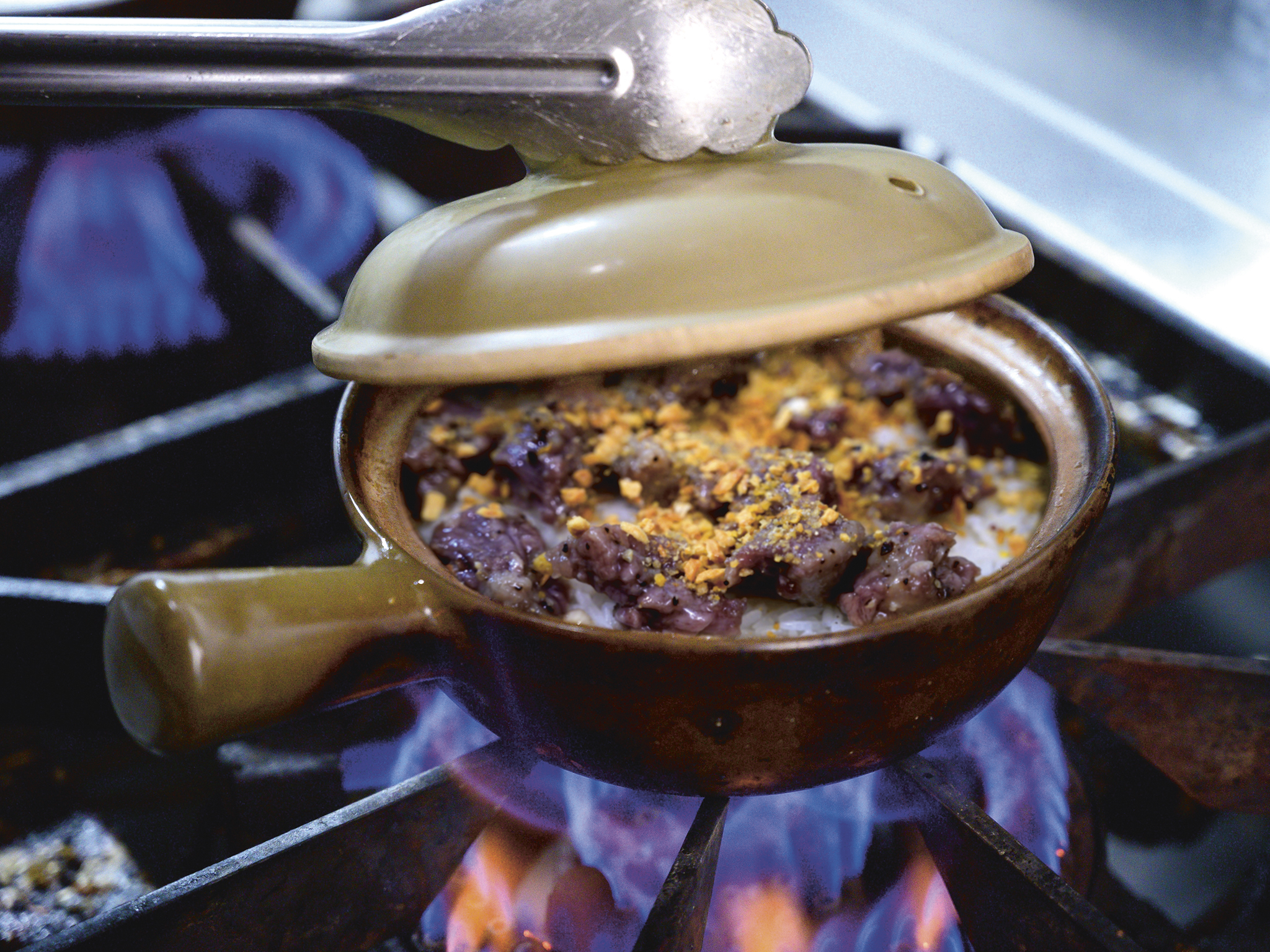 Siu Wah Kitchen started off by serving claypot rice the traditional way, cooking it under charcoal fire, for its fantastic smoky flavour. Unfortunately, the license required for a charcoal fire operation in Hong Kong is becoming increasingly complicated and expensive, with many restaurateurs forced to turn away from charcoal grills. Yet, Wa Dee is not afraid of adapting to new cooking methods. "Rather than mourn the loss of charcoal cooking, what's important now is to continuously elevate my technique and explore the potential of using gas heat. It's absolutely possible to produce a wonderful bowl of claypot rice that is no less aromatic and distinctively smoky".
Speaking on the future of his restaurant in light of the current social climate, Wa Dee is confident he can adapt with ease. "No matter how the city is changing, claypot rice adapts with the times". And that's precisely its charm: unpretentious, traditional Cantonese food that will always warm everyone's heart. This winter's advice? Try claypot rice.
Photo credit: CS, written by Josephine Lau
We talk to more foodies
The coolest months of the year are the hottest times for business at Ser Wong Fun. The restaurant is best known for its soul-warming dishes, especially those made with snake – an ingredient that supposedly staves off the chill and nourishes the body, according to practitioners of traditional Chinese medicine. This renowned restaurant is now managed by Gigi Paulina Ng, whose great-grandparents originally opened Ser Wong Fun in 1895 in Guangdong Province. In 1940, Ng's grandfather and father brought the business to Hong Kong and later, in '89, relocated it to its current location on Cochrane Street. The youngest of six daughters, Ng was always carefree and optimistic growing up and never planned on taking over the family business. She had completed a master's degree in business management and was working at a bank when her father was diagnosed with a serious illness, prompting her to quit her job and help out at the restaurant. "I planned on helping out only in the short term, but now it's been 18 years," says Ng, who explains how she struggled initially to take on such a big responsibility. "I was still quite young when I took over and I had no restaurant management experience, so it took a lot of time and effort to gain the staff's trust," she tells us. Ser Wong Fun's snake soup But Ng's biggest challenge came in 2003 with the outbreak of Sars. "That was one of the worst times for our store," she recalls. "A lot of people associated Sars with eating wild animals and that