Hong Kong's best... Taiwanese
Beef noodles, dumplings and bubble tea: what's not to love? Check out our picks for the top Taiwanese restaurants.
Hong Kong's best... Taiwanese
This is a great place to go in Wan Chai if you fancy a quick bite. Big Wife serves classic Taiwanese dishes such as beef noodle soup and tofu and egg in black bean sauce. It's excellent value for money and also serves all the trimmings, such as bubble tea.
This Taiwanese chain does some of the best steamed dumplings and noodles in town, and pairs them with super VIP service. The xiao long bao (steamed, soupy pork dumplings) are addictive, but you should also try the crab roe, shrimp, or sweet taro paste dumplings.
Formosa specialises in homestyle Taiwanese fare, which is quite a rarity in Hong Kong. The restaurant's owner recreates the flavours of her hometown with a dinner menu of rustic dishes including sesame oil chicken with noodles, marinated squid, and black beans cooked with baby oysters.
Another great place to grab a quick and cheap meal, King's Dumpling in Causeway Bay is far less crowded than its TST sister store, but you get the same high quality food. Dumplings are stuffed with a mix of fresh ingredients. Renowned for its good menu variety and prompt service, it's the perfect place to go for a quiet lunch.
This modern addition to the Taiwanese dining scene in Hong Kong is more of a grab-and-go store. Though there are a few chairs and tables inside, the space has more of a takeaway feel to it. They do lunch and dinner combo deals with healthy dishes such as grilled chicken with rose sauce served with red rice, soup and dessert.
Located in the heart of Mong Kok, Seam Eett is a popular place to get lunch or dinner at reasonable prices. Authentic noodle and rice dishes with various meats and sauces are on offer, and a meal for two often costs less than $150. Come early for dinner, as the restaurant gets extremely busy in the evenings.
Serving traditional breakfasts as well as lunch and dinner, Taiwan Beef Noodle is a real all-rounder. It's slightly more expensive than some of the street stalls, but the quality is excellent, with its signature beef noodle soup a firm favourite.
Taiwan Yiping Huadiao Chicken
Originally from Taiwan, this popular chain is most famous for its delicious huadiao chicken hotpot. The signature dish is made by simmering chunks of tender chicken in Chinese wine with various fragrant herbs and potent chilli peppers. The restaurant also offers sriracha beef and clams in spicy broth, among other dishes.
Taiwanese food fans will be delighted to hear that the Sheraton's restaurant, The Café, is serving a Taiwan night market style food buffet. Gourmet versions of street-stall classics such as Taiwan beef noodles, deep-fried spicy chicken, beef cake with black pepper, and spring onion cake are available from 10pm-11.30pm on Friday and Saturdays for $198 per person.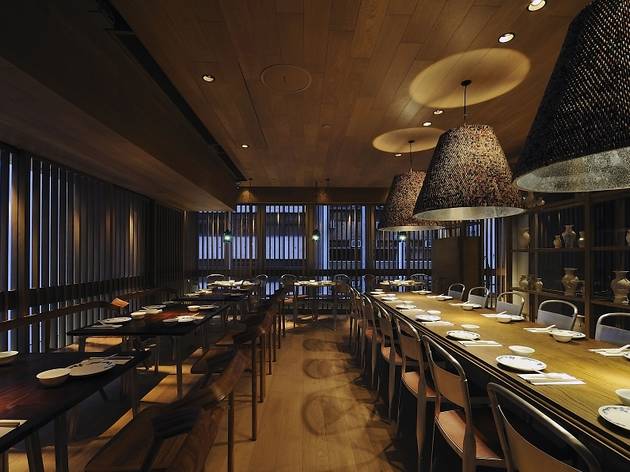 The goal of The Night Market is to make high quality, authentic Taiwanese food that could be found in street stalls and market places. Bentos, such as the three cup chicken, comes with three side dishes plus black or green tea. They also do delivery, but the light and airy modern decor makes eating in an even more delicious experience.
More to explore