Ones to watch: 8 up-and-coming Hong Kong chefs to know for 2017
Out of all the exciting young chefs in Hong Kong's restaurants, we've picked eight who could shine in 2017. Matt Fleming chats to these rising culinary stars about what they want to achieve in the new year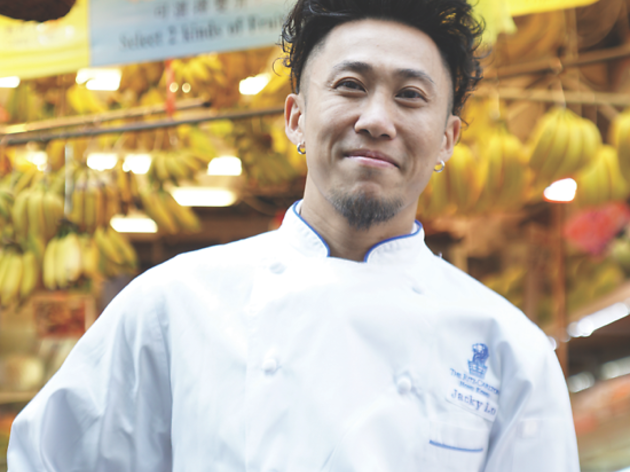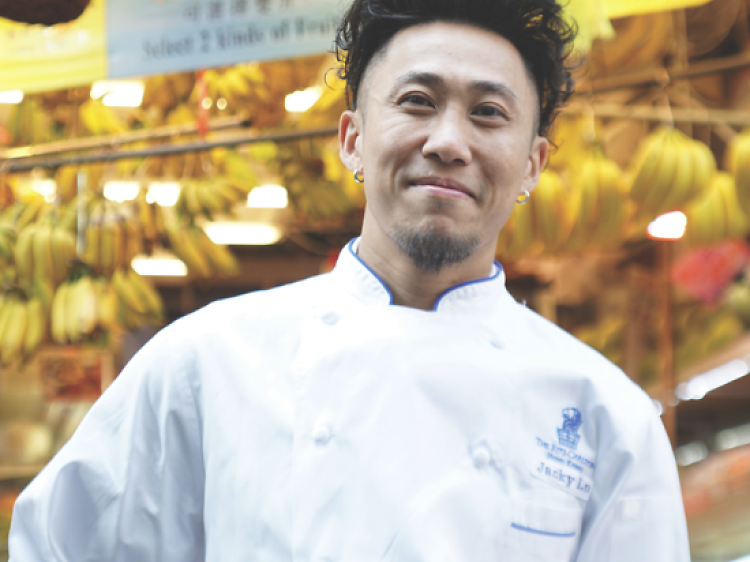 Age: 29
Restaurants: The ICC's Ritz-Carlton venues
Background: With tattoos on his arms and a stylish goatee, Hongkonger Jacky Lo personifies the new breed of young 'n' hungry chefs. The sous-chef at The Ritz-Carlton in the ICC, working in his own private dining room and specialising in French cuisine, has already won accolades, including being in the top five of 2015's regional San Pellegrino Young Chef awards for Northeast Asia. This guy has huge potential, so he's surely one to watch in 2017.

What 2017 holds: Lo says: "In 2017, I want to enter the Young Chef awards again and win! I also want to experiment with Chinese medicine and create a dining experience which fuses these 'foods' with my modern French techniques and local ingredients. Finally, I want people to know that food is not just about the taste. It's about the art and the story. I think 2017 is a big year for me!"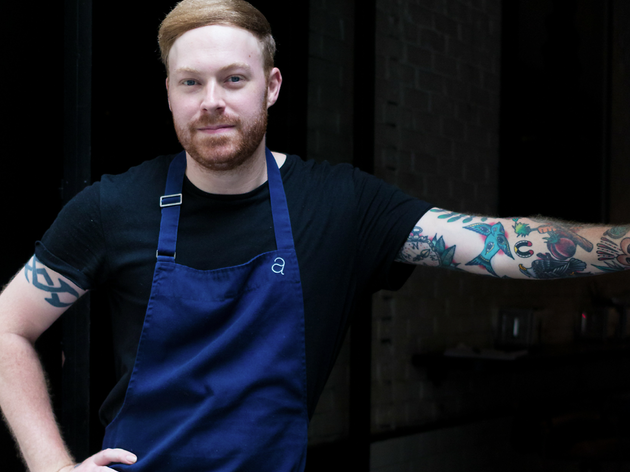 Age: 29

Restaurant: 22 Ships

Background: Passionate. Talented. Tattooed. The executive chef at 22 Ships, Aaron Gillespie, has been working with food since turning 16 and joined Jason Atherton's team after Michelin-starred stints in Dubai and Australia. He's set for Hong Kong culinary glory this year.

What 2017 holds: Gillespie says: "I'll hopefully have some time to visit Hong Kong's neighbouring countries. I love travelling and eating different styles of food. I find it so rewarding and I always look for ways to incorporate my experiences into the dishes I'm cooking. I'm yet to see Japan so that's high on my list, as are Taiwan and Vietnam – so lots of food pilgrimages basically. Apart from travelling, I'd like to keep cooking fun dishes at 22 Ships and experiencing all that Hong Kong has to offer too."

Find him on Instagram @chefgillespie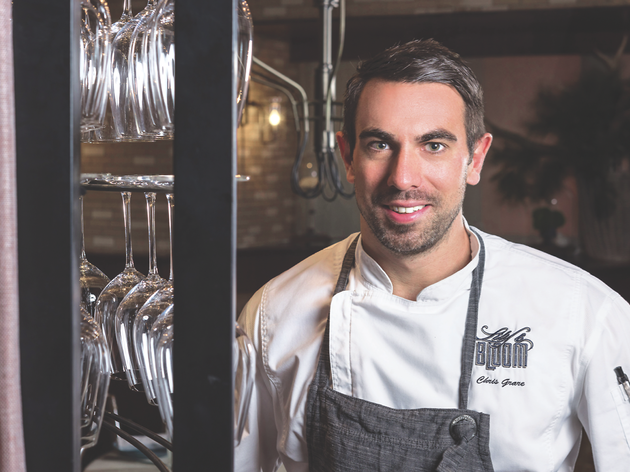 Age: 31
Restaurant: Lily & Bloom
Background: Hailing from New Jersey, USA, Chris Grare has Michelin-starred experience in New York, plus he's worked as chef at Hong Kong's Café Gray Deluxe and run the kitchen at The American Club, Hong Kong. He joined Prohibition era-inspired Lily & Bloom earlier this year as executive chef, promising that the coming months are going to be big for the star chef.
What 2017 holds: Grare says: "In 2017, I am introducing dry-aged American beef to Lily & Bloom's menu as well as some interesting seafood dishes that complement our raw bar offerings. After a full menu change in February, we are hoping to impress our existing loyal customers and excite some new ones. I want people to come here and not be able to stop talking about the dishes they've tasted and the experience they've had."
Find him on Instagram @grarec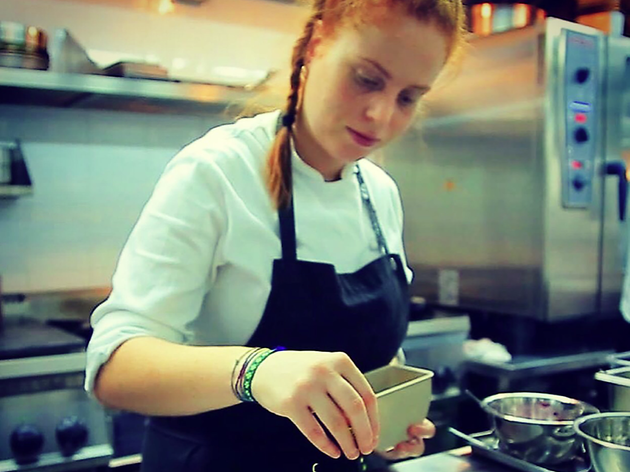 Age: 28
Restaurant: Cassio
Background: Sanahuja, who hails from Barcelona, is a chef at new LKF Tower tapas joint, Cassio. She learned the tapas trade in her hometown at top restaurants before moving to Singapore and pulling in Asian techniques into her creations. Now she's preparing for a major year ahead as this new eatery looks to reach massive heights on the LKF dining scene.
What 2017 holds: Sanahuja says: "In 2017, I want to learn more about Hong Kong culture and the SAR's dining scene, which, in turn, should help to establish Cassio as the best Spanish tapas lounge in town. I'm focusing on creating innovative Spanish dishes made with fresh Asian and local produce. Basically, I can't wait for an excellent 2017!"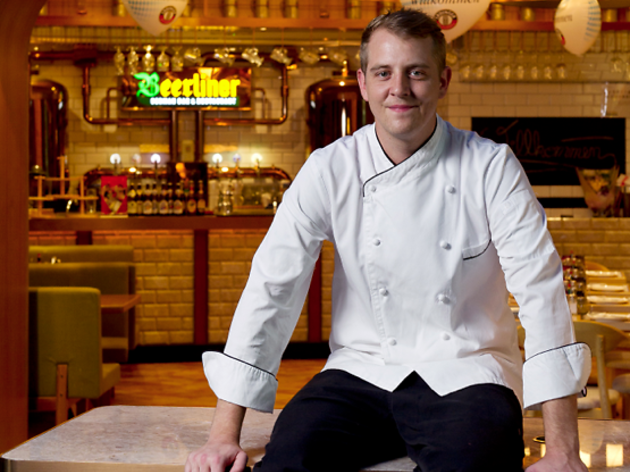 Age: 28
Restaurant: Beerliner, Mong Kok
Background: German head chef at Beerliner German Bar and Restaurant, Jörn Henninger, who has been working in kitchens since he was 16, was a busy boy in 2016, developing restaurants across the city. He has more plans both in and out of the kitchen in 2017.
What 2017 holds: Henninger says: "I'm going to keep on challenging myself in 2017. I'm looking forward to learning something new in terms of cooking techniques and knowledge on business development in the industry. Also, no matter how old you are or how long you've been doing a job, self-improvement is without doubt the best way to achieve a better future career."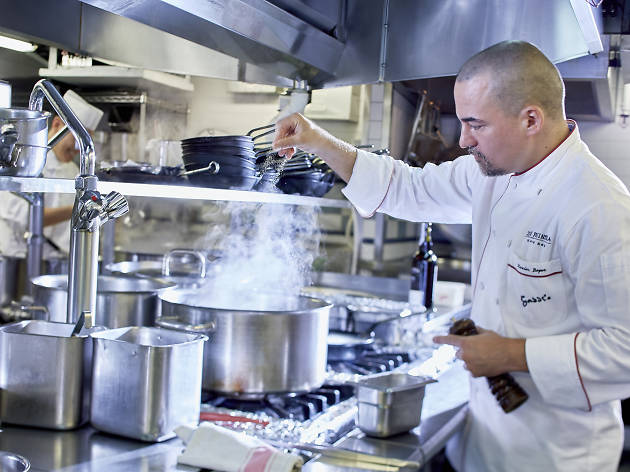 Age: 36
Restaurant: Gaddi's
Background: With more than 20 years working at some of the best Michelin-starred restaurants in the world, French chef Xavier Boyer is a maestro of 'modern classic' cuisine. He's upping his game The Peninsula's iconic eatery next year.
What 2017 holds: Boyer says: "I'm aiming to inspire more new guests into becoming Gaddi's devotees. Keeping my staff happy is always high on the agenda and I'd also like to develop my passion for private cooking in Hong Kong in 2017, for guests who want that quintessential Gaddi's experience in their homes. I did this a lot when I was based in London. And, lastly, I'm loving being inspired by the unique flavours of Hong Kong, so I'm looking forward to another creatively uplifting year to come."
Find him on Instagram @xavier_boyer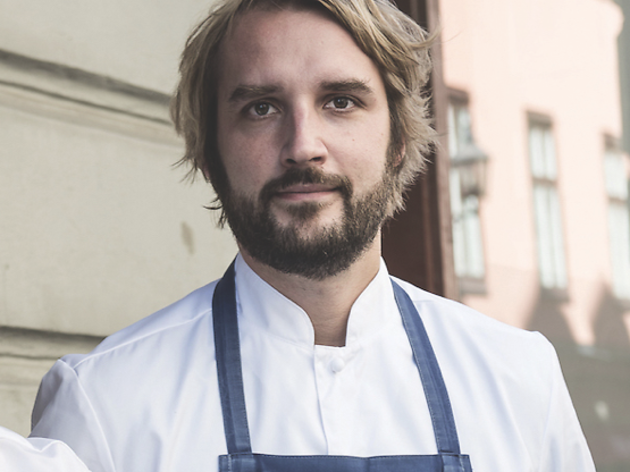 Restaurants, Scandinavian
Age: 33

Restaurant: Frantzén's Kitchen
Background: This Swedish head chef is holding the fort at the new Hong Kong outpost for two Michelin-starred chef Björn Frantzén. In fact, Löfdahl was the first chef Frantzén hired in 2008 to kick off his legendary restaurant in Stockholm and now Löfdahl's task is to make sure the Kitchen in Sheung Wan becomes a 2017 success story.
What 2017 holds: Lofdahl says: "Frantzén's Kitchen is newly opened, so 2017 will be the year to really prove ourselves here in Hong Kong. It's our first restaurant outside Sweden and the start has been fantastic. But we will remain on our toes because Hong Kong is one of the major food capitals in the world with an incredible variety of high-class restaurants."
Find him on Instagram @jimlofdahl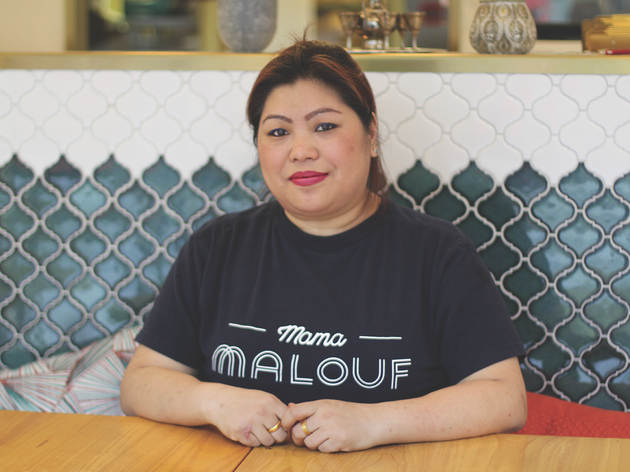 Age: 33
Restaurants: Mama Malouf & Catch
Background: Gurung, with more than a decade of experience in the industry, oversees the kitchens of both Catch and Mama Malouf. She owned and ran her own Nepalese restaurant in Sheung Wan, Melmilaap, for three years before moving on to Relish, a local catering company, for five years. She joined Catch in September 2014.
What 2017 holds: Gurung says: "I love to cook and really enjoy the work environment. Next year, I want to continue to learn and improve my skills and leadership abilities. I feel like we have accomplished a lot at Catch and Mama Malouf but I am always looking at improving. We do have a few ideas in the works for next year. We will definitely be one to watch. But as long as I see smiling faces on my diners, that's enough of a 2017 achievement for me."