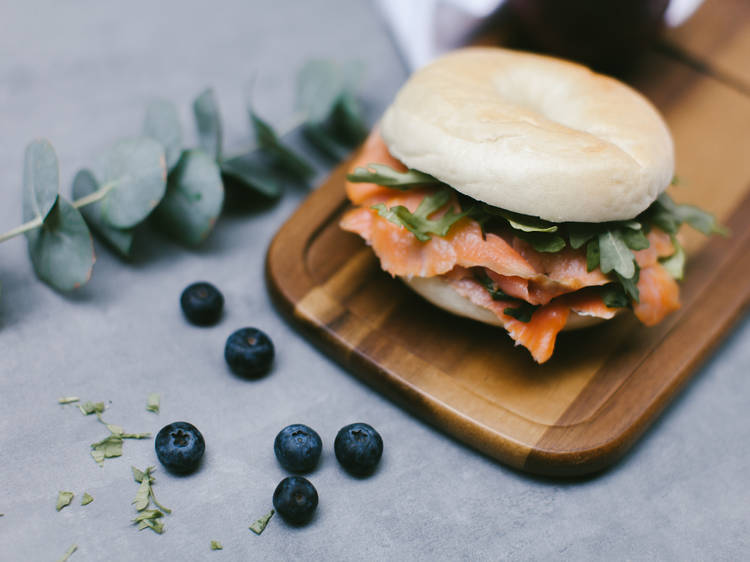 The sandwich: Smoked Salmon ($70) – Norwegian smoked salmon, capers, red onion, rocket and cream cheese.
The taste: "They do have an unfair advantage in that we're eating lox," remarked one person on the panel. Valid point. But the lox sandwich is on point despite our panel's baked-in biases. Dare we say it's the best in the city. It has the right ratio of smoky, silky salmon and toppings to bagel (poppy seed). The capers are the size of pearl onions and offer the perfect salty bite to cut through the oily fish and cream cheese.
The verdict: This bagel hits the right marks in a lot of ways, although it doesn't have that sought-after golden brown exterior, which means something went awry in the production process. Still, if you're looking for high-quality bagels and killer lox, this is your winner.