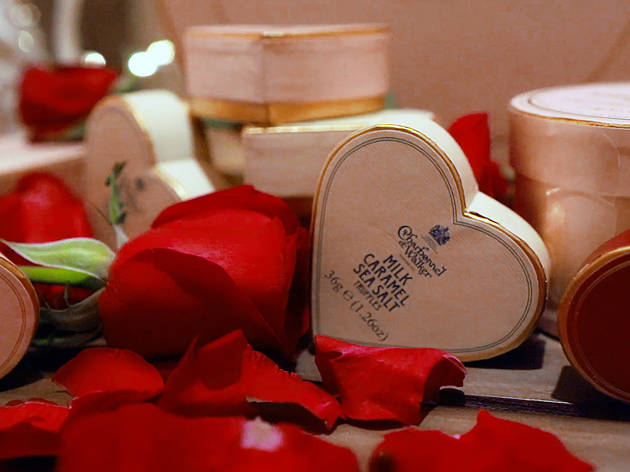 Romantic Valentine's Day gift ideas under $500
Surprise your special someone with these romantic gifts
For Valentine's Day, say I love you by giving your significant other thoughtful, romantic, and well, sexy gifts. But, we understand coming up with brilliant and thoughtful gifts isn't always easy, so we're here to help. Here's a roundup of gifts that are guaranteed to put a smile on your lover's face and keep the sparks flying. These gift ideas fall under $500, so it will not burn a hole in your wallet either.

RECOMMENDED: Go all out and treat yourself and your sweetheart to a little R&R at the sexiest hotels in the city.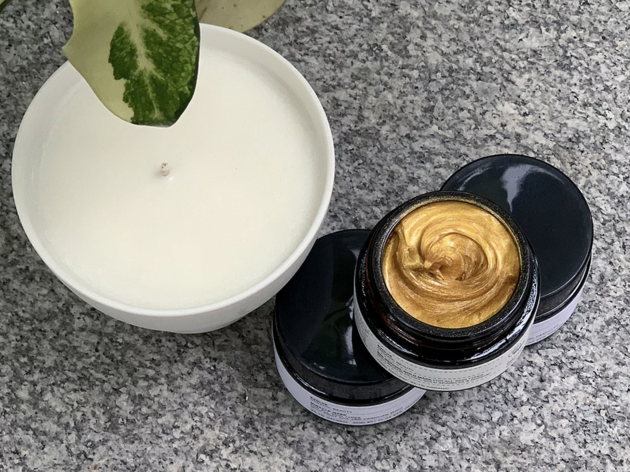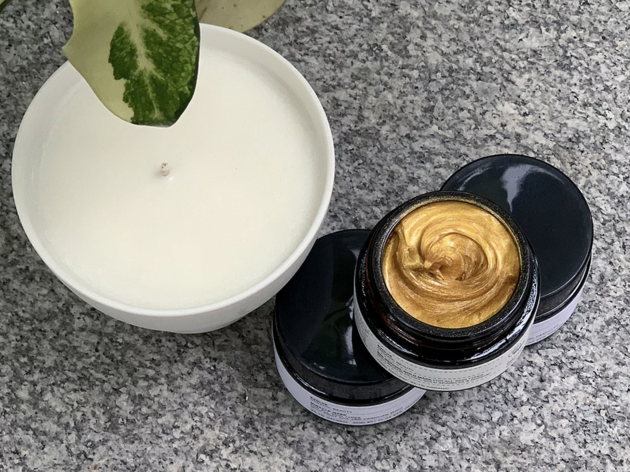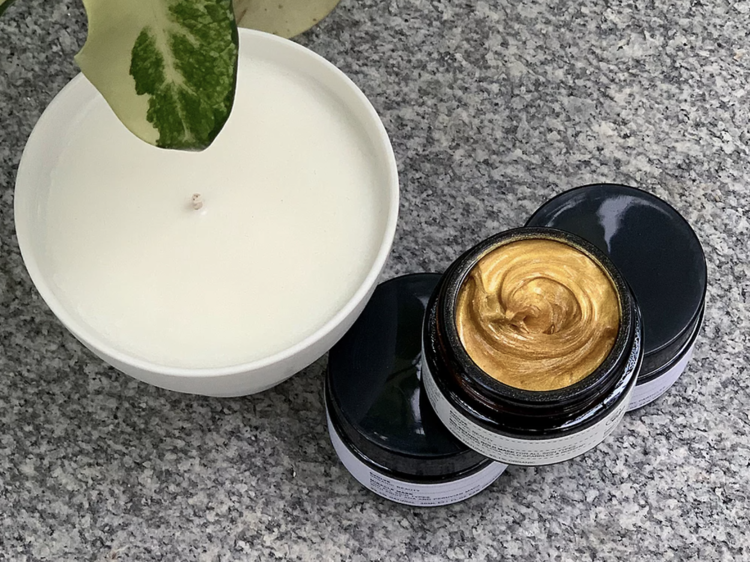 Photograph: Courtesy The Organic Store
The Organic Store X Michell Lie Studio Valentine Edition
Hong Kong-based candlemaker Michell Lie Studio teams up with The Organic Store for a special heart's day edition of clean-burning scented candles – made from natural soy wax and pure cotton wick – bundled with self-care products. You can choose from any of the unique candle scents that include white tea, citrus basil, and blue spruce. This gift set is great for your special someone who needs a bit of pampering at home. Plus, you will be able to support the projects of PETA Asia as 10 percent of sales per candle or gift set will be sent to the organisation.
Price: Candle with Evolve beauty retinol gold mask is available for $445; splurge a little for a candle with Evolve beauty masking trio set for $520
Where to buy: Order online via organicstore.hk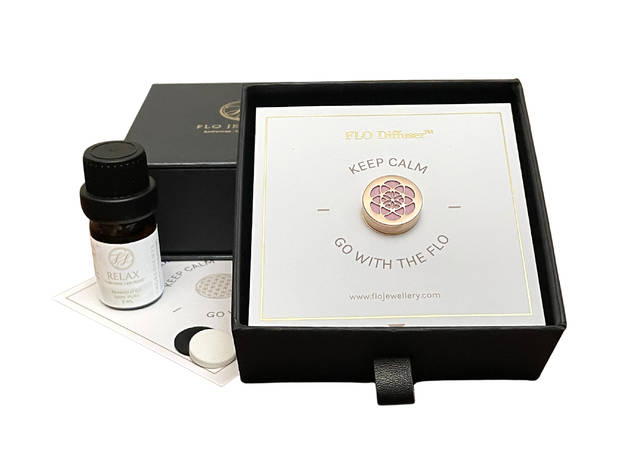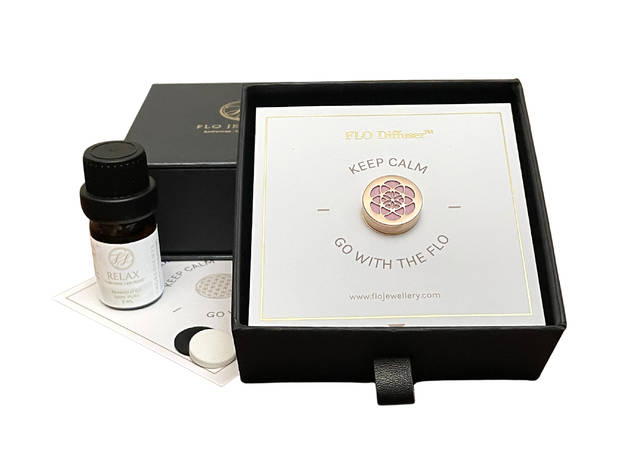 Photograph: Courtesy Flo Jewellery
For the person who feels anxious most of the time, give them a relaxing gift that they can wear throughout the day. Flo Jewellery, a brand inspired by ancient cultures and the concept of holistic healing, offers a series of lightweight and reusable oil and perfume diffusers fashioned in varying silver and rose gold designs that you can clip on to your mask, clothes, and bags. Each diffuser carries a ceramic stone where you can put drops of calming essential oils. Each set includes one Flo Diffuser with stone and magnet, a bottle of 5ml blended essential oil, and an extra set of magnet and stone.
Price: $450 per set; add $80 for engraving
Where to buy: Order online via flojewellery.com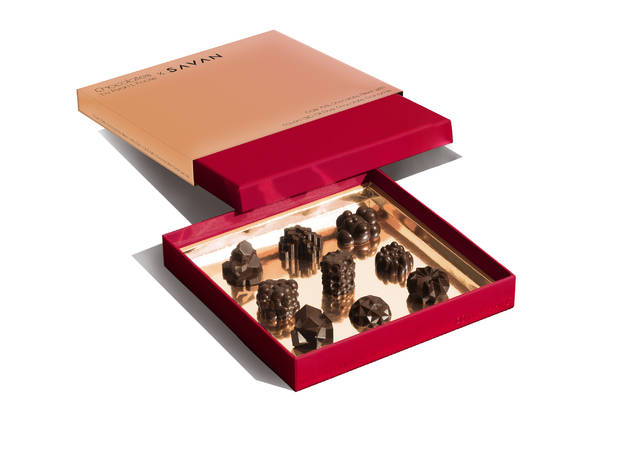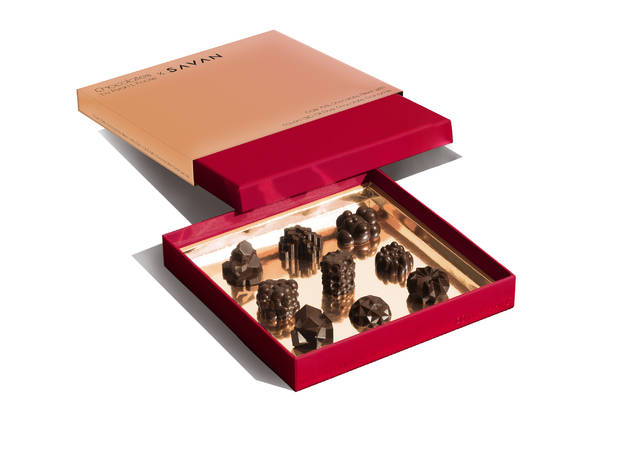 Photograph: Courtesy Savan
Savan x Chocolates by Ryan L Foote
Chocolates are considered an aphrodisiac, hence it has become a Valentine's Day staple. So, if you're thinking of grabbing a box of chocolates to give to your partner for VDay, make sure to upgrade your gifting game with a box of artisanal chocolates that will not only satiate the sweet tooth but also help lift the mood and reduce anxiety. Savan x Chocolates by Ryan L Foote is a special Valentine's Day collaboration between premium CBD retailer Savan, and modern chocolatier Ryan Foote who combines 3D printing technology with classic chocolate-making techniques. These decadent treats contain Savan's Crescendo CBD oil (10mg/chocolate), giving the chocolates a unique earthy aroma and taste along with added health benefits.
Price: $430 for a nine-piece box of chocolates; message Savan on Instagram for personalised orders
Where to buy: Pre-order your box via savancbd.com.
Time Out Hong Kong in partnership with Savan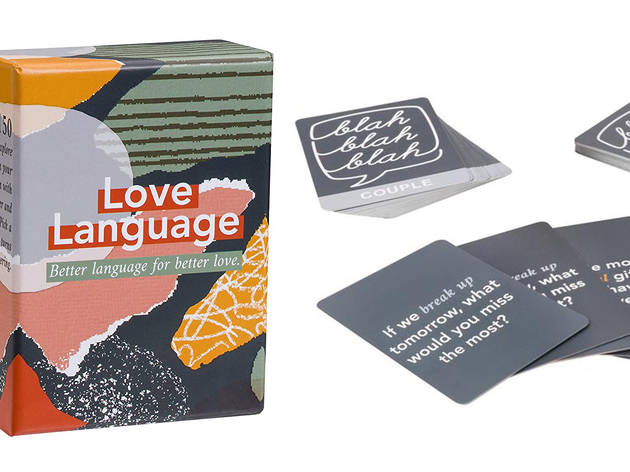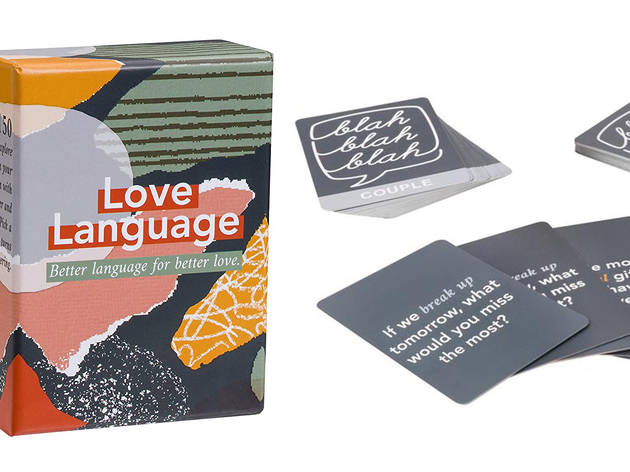 Photograph: Courtesy ubuy.hk
Whether you're a new couple or have been married for years, this is a perfect gift to foster intimacy and connection in the relationship. This card game contains 150 conversation starter questions designed to spark some fun and enriching conversations among couples. Now you can do other things aside from watching Netflix at home while quarantining together.
Price: $274
Where to buy: Order online via ubuy.hk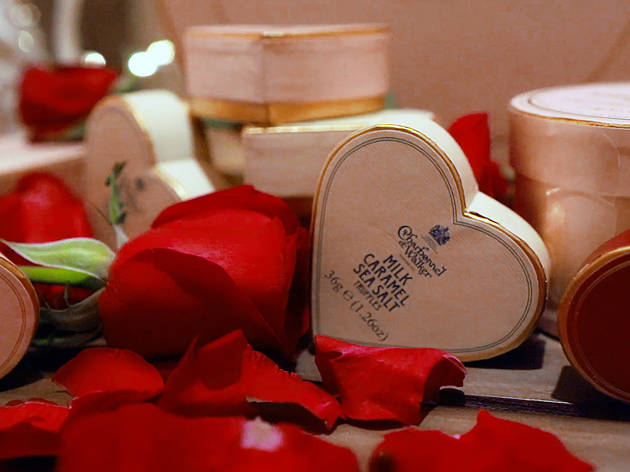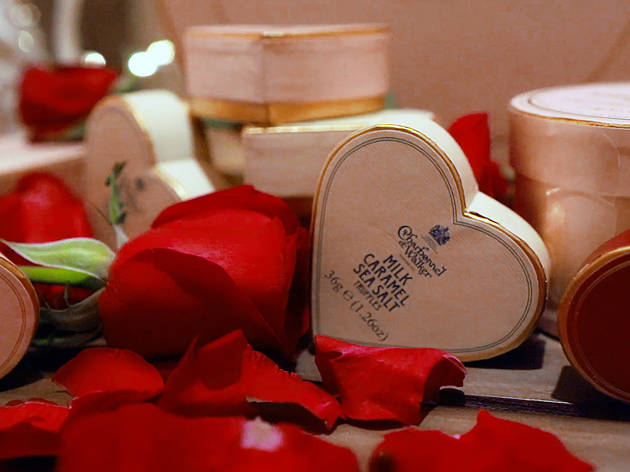 Photograph: Courtesy Charbonnel et Walker
For the person who deserves to be treated like royalty, hand them a box of luxurious Charbonnel et Walker, one of the few chocolatiers granted with a British Royal Warrant from Her Majesty The Queen. This brand of chocolates has been a favourite of iconic personalities that include Princess Diana, Princess Margaret, Wallis Simpson, Sir John Gielgud, Sir Alec Guinness, Lauren Bacall, among others.
Price: $98 for a mini box, $228 for larger box
Where to buy: Charbonnel et Walker's pop-up store at Landmarks Prince's, or order online via charbonnel.com.hk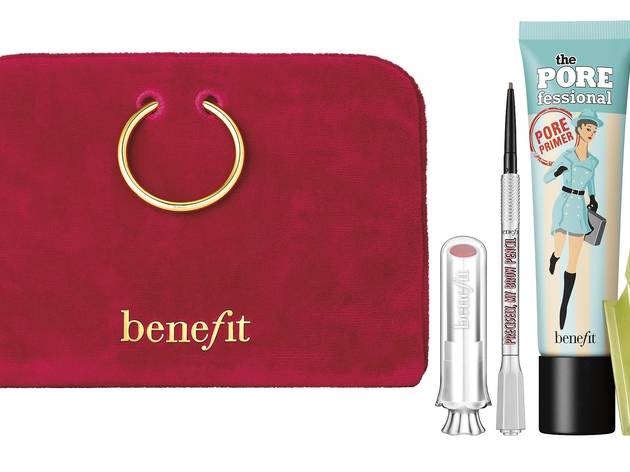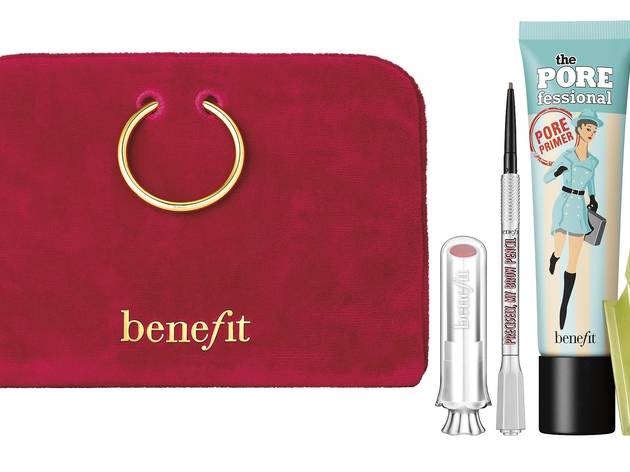 Photograph: Courtesy Benefit Cosmetics
Benefit Cosmetics Fortune Favors the Fabulous set
For your sweet girl who loves getting dolled up. Take advantage of Benefit Cosmetics' limited edition four-piece makeup value set that includes a full-size California Kissin' ColorBalm Ruby#22, pore primer, brow defining pencil, baby-pink blush, and vibrant, moisturising lip balm in a free red makeup bag.
Price: This one goes a bit over the budget at $535 (valued at $1,075)
Where to buy: Available at Benefit Cosmetics boutiques and Sephora stores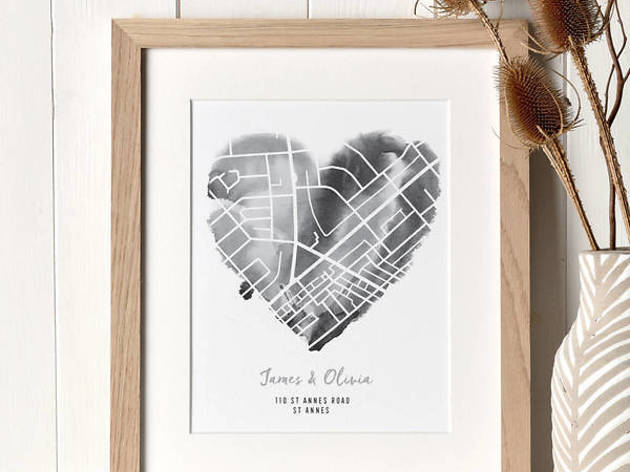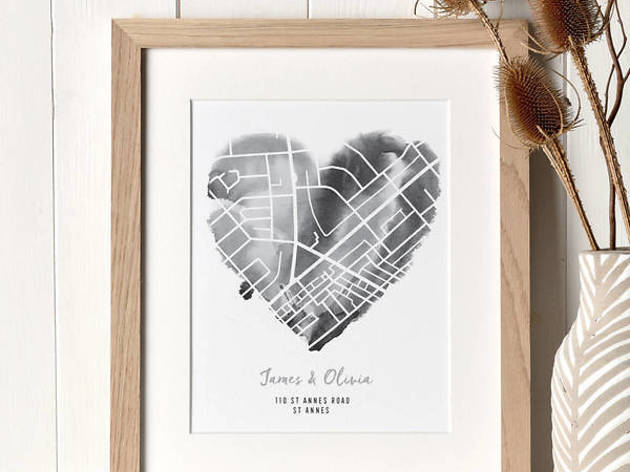 Photograph: Courtesy Gifts Less Ordinary
Personalised map heart print
Is your love made in Hong Kong? This sentimental keepsake will commemorate your love that blossomed in the city through a printed map shaped in a monochrome watercolour heart. Add in your postcode to your order and the manufacturer will create the art print with the city map showcasing the area's roads and waterways, personalised with your names, message, address, or perhaps the date of your anniversary.
Price: Print orders start at $429.75 with an additional fee if you order with frames
Where to buy: Order online via giftslessordinary.com; shipping may take 14 days, contact the seller directly for more information.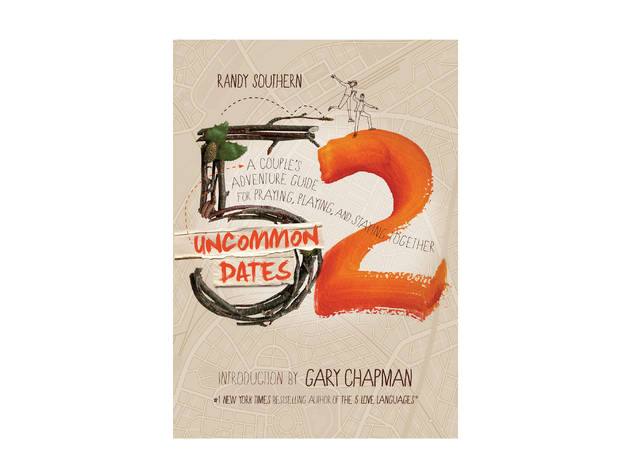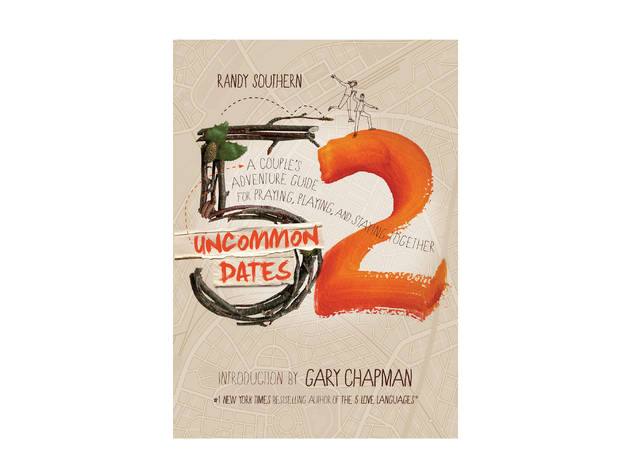 Photograph: Courtesy Ubuy.hk
This one is a gift for both of you. Rekindle that spark with this couple's adventure guide for playing, praying, and staying together. The book contains 52 creative and engaging date ideas – that include a second first date, a photography date, a water date, and many more – designed to foster physical, emotional, and spiritual aspects of your relationship.
Price: $134
Where to buy: Order online via ubuy.hk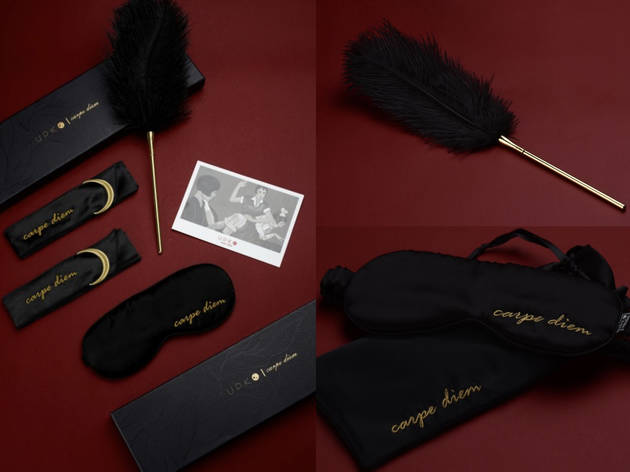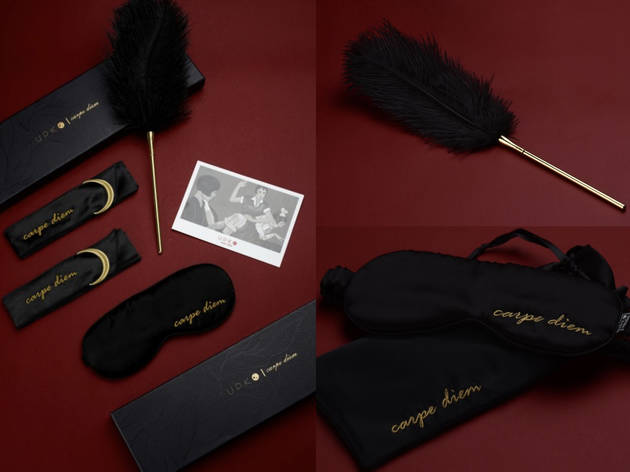 Photograph: Courtesy Sally's Toy
It's time to get Fifty Shades of Grey with your significant other. This gift will surely put a kinky smile to your lover's face! The set includes a mulberry silk eye mask, smooth cuffs (can be used for both ankles and wrists), and an ostrich feather flirting rod designed to light up your sexual desires. Get these gears, and we'll leave the date night plan to you.
Price: $500
Where to buy: Available at Sally's Toy shops or order online at sallystoy.com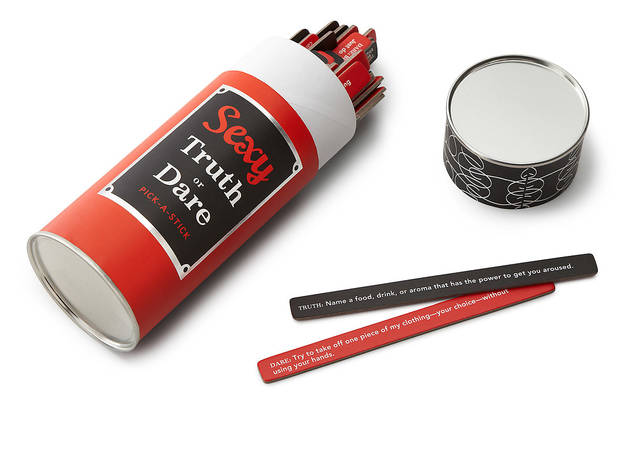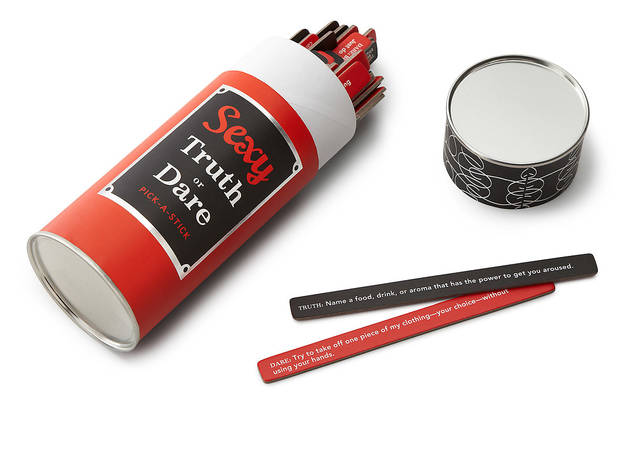 Photograph: Courtesy Sally's Toy
Sexy Truth or Dare pick-a-stick   
For those looking for some passion-filled action for Valentine's Day, this pick-a-stick game is a great gift guaranteed to ignite some heat in the bedroom. The pack contains 50 sticks with 100 racy truth or dare activities that couples can take turns in playing. This raunchy game will not only help with intimacy; it will also shed light on some areas of your relationship that you or your lover have not yet explored.
Price: $208
Where to buy: Available in Sally's Toy Central branch or order online via sallystoy.com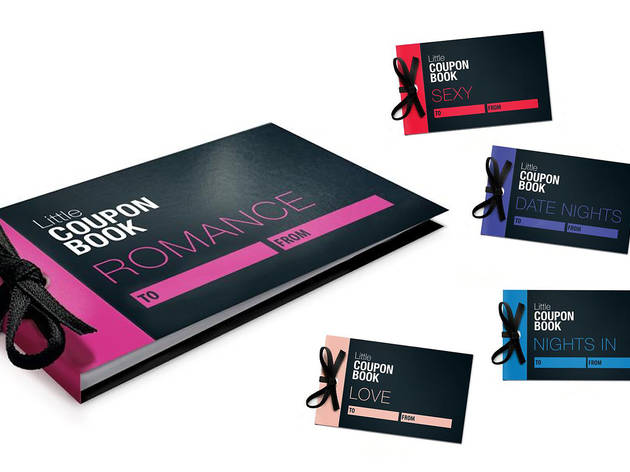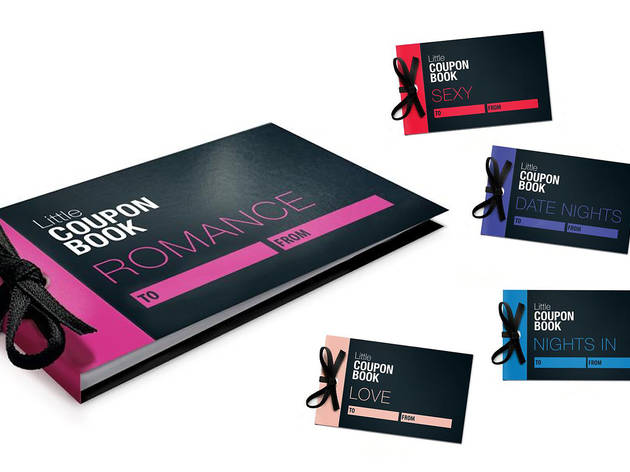 Photograph: Courtesy etsy.com
The most romantic gifts are not often material things, so give your partner the gift of 'experience' that you alone can give each other. Order this love coupon booklet that comes with 27 'redeem for one' romantic themed printed coupons (business card size), with three extra blank cards to fill in yourself. You can choose various booklets that include Romance coupons featuring redeemable activities like bath time together or kiss in the rain; Love coupons containing 20 blank cards that you can customise yourself; Date Nights coupons featuring redeemable date ideas; and Sexy coupons featuring, well, you guessed it, naughty activities that your partners can redeem like a lap dance, you as a naked chef, etc.
Price: $99.78 per booklet plus additional shipping fee
Where to buy: Order online via etsy.com; message the seller for more information or gift wrapping requests.
Need more inspiration?
To help you keep the sparks flying, we've rounded up a list of romantic gift ideas you can get under $1,000.

From bags, luxe apparel, ear pods, sneakers, mugs, accessories, and chopsticks, here's a list of the products we have our eye on this year.