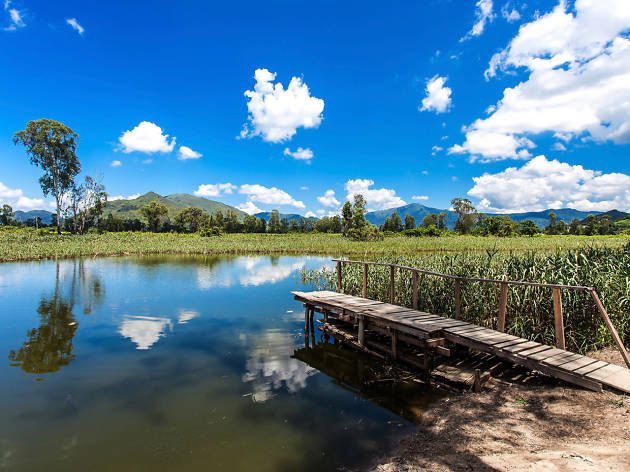 Best hiking trails for families in Hong Kong
Get some fresh air and explore these easy breezy hikes with the family
With the cooler weather making it much easier to enjoy outdoor activities, there's no time like the present to hike in Hong Kong. Plus it'll give the kids something to do while you get your steps in too! So, what are you waiting for? Round up the kids, don't forget to slap on some sunscreen, and head out on a family adventure. Don't worry, these scenic, kid-friendly hikes are suitable for hikers of all ages.
RECOMMENDED: For more seasoned hikers or those looking for something more adventurous, why not try one of Hong Kong's top 10 hiking trails, the city's best walks, or head out and explore Hong Kong's secret islands.


Hong Kong hiking trails for families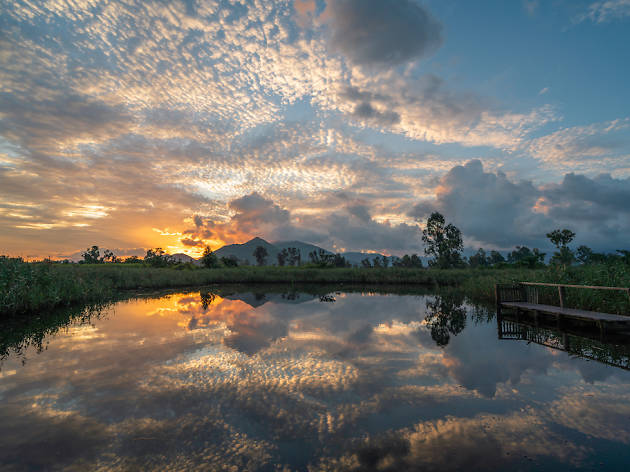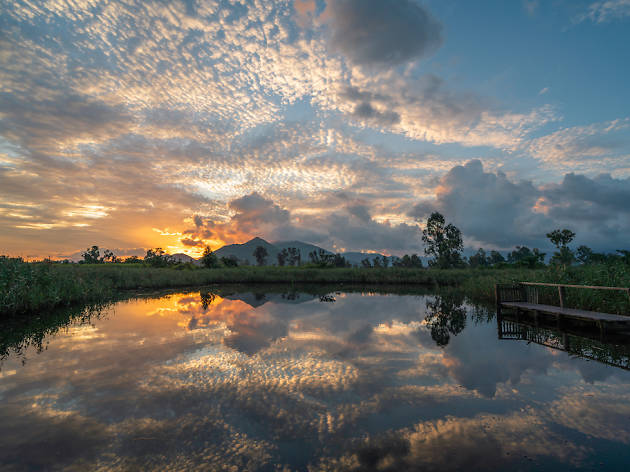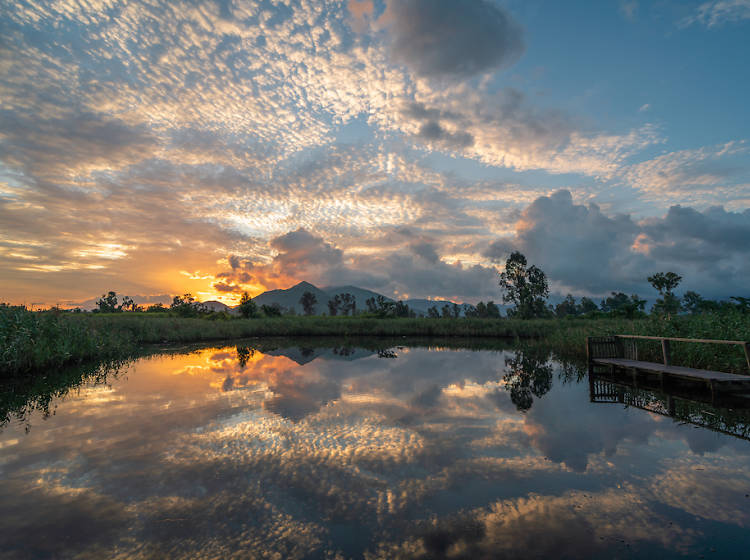 Photograph: Shutterstock
Once known for its infamous fugitive crocodile, Pui Pui, this rural landscape is ideal for a family field trip and a spot of bird watching.
A short walk from Yuen Long MTR station, the Nam Sang Wai wetlands are an important habitat for birds, including many migratory species on their annual journey across East Asia. Depending on the season, you may be able to spot birds like egrets, cormorants, or even rare spoonbills!
There's no set route to take, simply make your way across the wetland park's large network of narrow banks between ponds. Our favourite trail sticks to the southern half of the wetlands and ends at the Nam Sang Wei Ferry Pier.
Start point: Nam Sang Wai Wetlands
End point: Nam Sang Wai Ferry Pier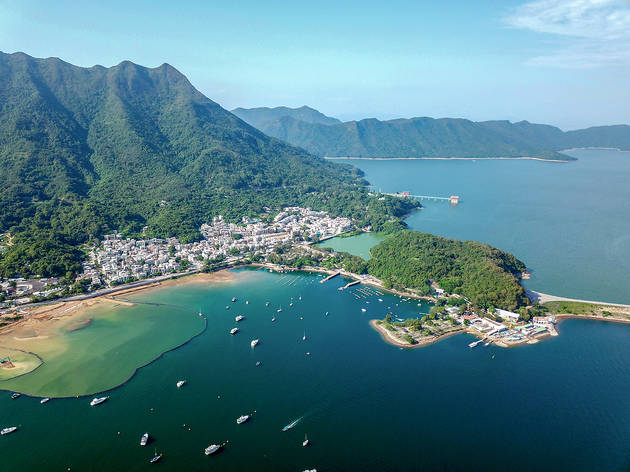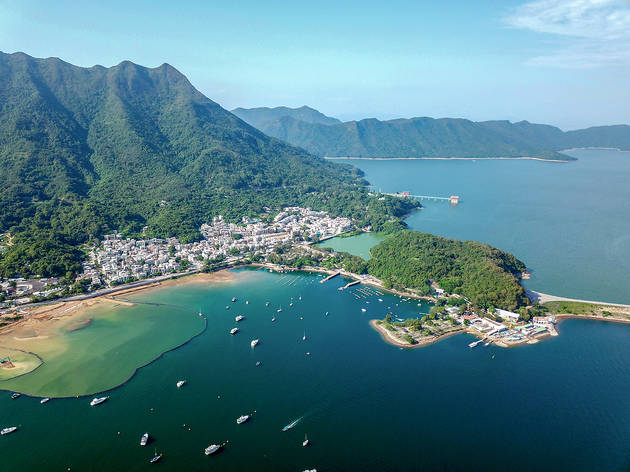 Photograph: Courtesy CC/WikiCommons/Wpcpey
This jaunt beside Plover Cove Reservoir is a great walk for little legs as it only takes one hour, at the most. Around one kilometre in length, the trail takes you through Tai Mei Tuk – a natural paradise at the foot of Mount Pat Sin Leng.
Kick off your adventure at Bradbury Jockey Club Youth Hostel, a stone's throw from the scenic Plover Clove (take the 20C minibus from Tai Po Market Station to Tai Mei Tuk bus terminus). The walk passes a series of 12 columns representing signs of the zodiac, and visits four viewing points from where you'll be treated to views across the reservoir towards Ma On Shan, the mountain which towers over the far side of Plover Cove.
Once you've finished the hike, head over to Tai Po Waterfront Park, where you can all cool off by splashing around in the water.
Start point: Bradbury Camp
End point: Lui Kung Tin Village
Photograph: Courtesy CC/WikiCommons/Exploringlife
Lamma Island Family Trail
For adventurous children this is the perfect expedition, traversing the northern part of Lamma Island. You can start from either end of the route but most hikers begin at the island's main town, Yung Shue Wan (ferries to Yung Shue Wan run roughly every half-hour from Central Ferry Pier four).
Once you've escaped the hustle and bustle of Yung Shue Wan you'll be surrounded by lush forests and fields on either side of the path. After about 20 minutes the trail reaches Hung Shing Yeh beach. Though not quite half-way, it's a lovely spot to take a break before the rather steep ascent starts.
While it's hilly, the entire route is paved, so there's no slippery mud or ankle-twisting rocks. Also, there are a number of amazing views to keep the kids entertained – try a game of eye spy!
You'll know you're nearing the end of the scenic journey when you pass a cave that was once a hiding place for Japanese kamikaze boats. Soon, you'll be at Sok Ku Wan Village. We recommend celebrating the end of your hike with a feast at one of the many fantastic restaurants lining the village's main thoroughfare, Seafood Street. From there, you can board a ferry from Sok Ku Wan straight back to Central.
Start point: Yung Shue Wan Village
End point: Sok Kwu Wan Village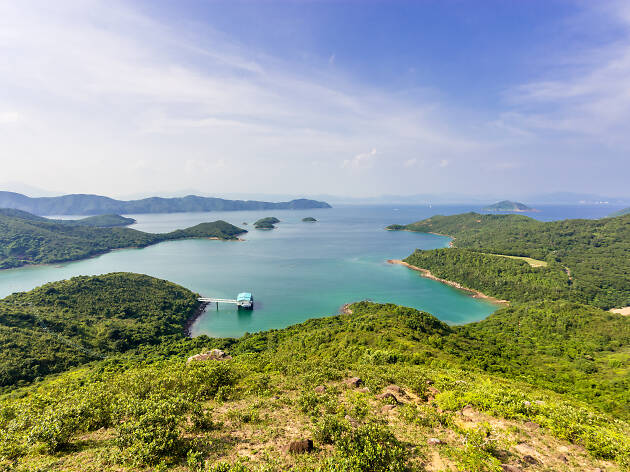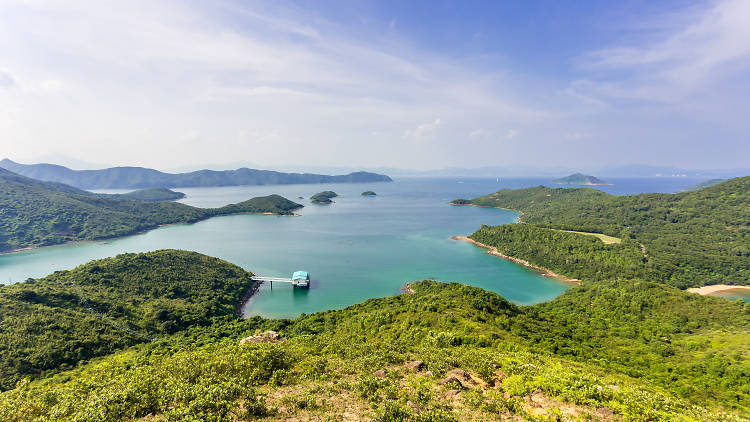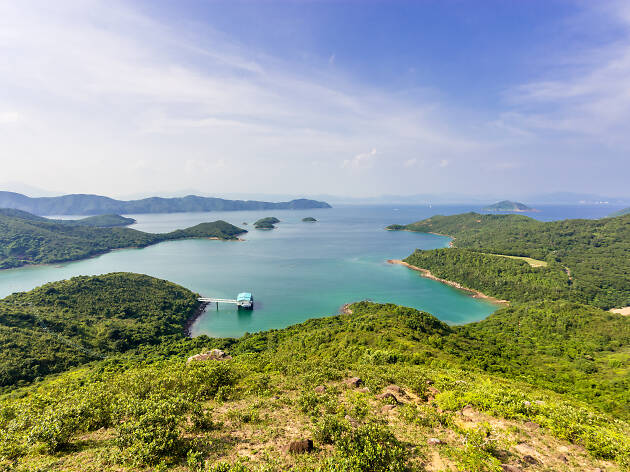 Photograph: Shutterstock
For a seaside adventure, take the family on a walk around the villages of Hoi Ha and Pak Sha O. Located in the far north of the Sai Kung Peninsula, Hoi Ha Wan Marine Park has diverse marine life.
Beyond Hoi Ha village, there's a small pier where you can snorkel and explore the coral close to shore. – you might even spot a few crabs scurrying around! The beaches at Hoi Ha Wan have crystal clear waters and white sand, providing you with a perfectly calming haven away from the city.
Roaming further inland you will eventually reach the beautifully renovated Hakka village of Pak Sha O. Remember to respect the residents' privacy, but don't be afraid to take a look around the lush woods.
Start point: Hoi Ha Wan Village
End point: Pak Sha O Village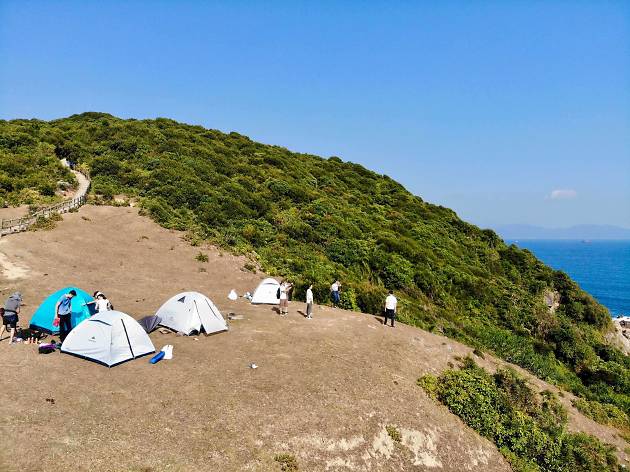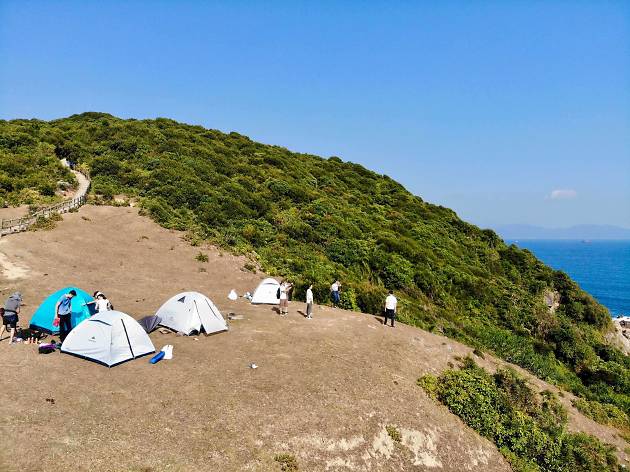 Photograph: Shutterstock
Catch a ferry to Tap Mun from Wong Shek or Ma Liu Shui to this idyllic grassy island. There's a gentle trail over the island that takes you through unspoiled fishing villages, loads of grass, and famous rock formations on the coastline such as Balanced Rock and the Neck of the Dragon. Wild cattle dot the landscape, making the walk exciting for kids. It's also a top place to fly a kite.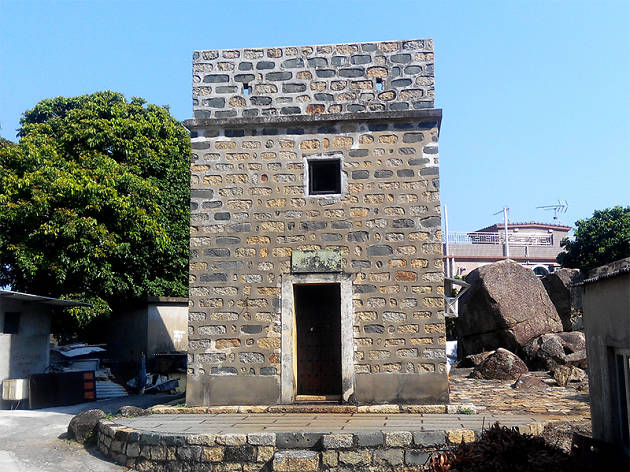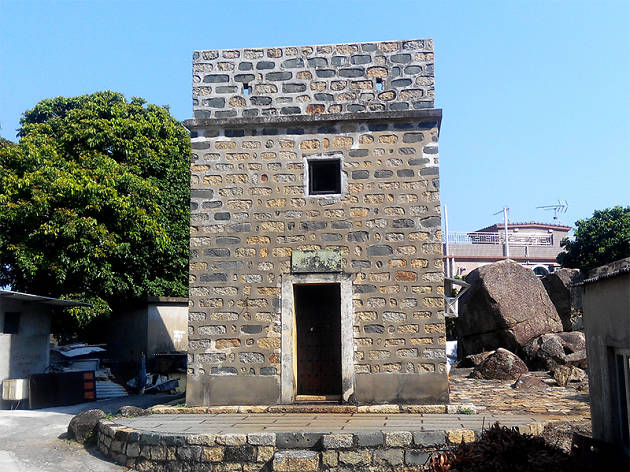 Photograph: Courtesy CC/WikiCommons/Chong Fat
This slightly longer and highly scenic trail over Lantau begins at Pak Mong village, near Tung Chung. It begins with a slow ascent, ultimately providing sweeping views of the airport and Lantau's lush peaks. The trail descends fairly steeply and passes by the famous Silvermine Waterfall (a great place for a paddle), before descending into Mui Wo village and the beach at Silvermine Bay. You should all be ready for a good meal and a nap on the ferry after this one.
Start point: Tung Chung
End point: Mui Wo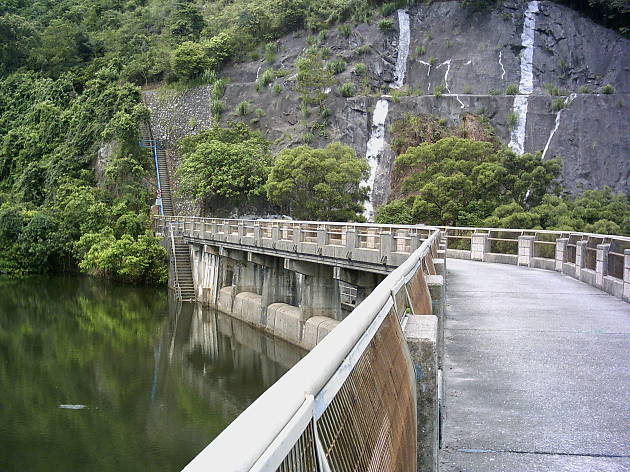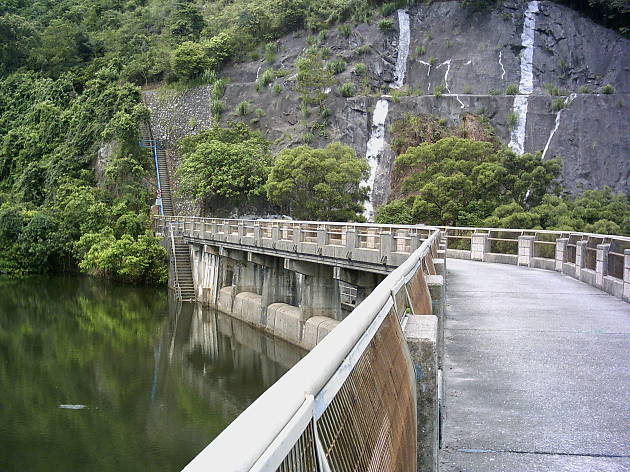 Photograph: Courtesy CC/WikiCommons/Typhoonchaser
Hok Tau - Sha Lo Tung - Fung Yuen, Tai Po
Starting at Hok Tau reservoir, this walk is great for beginners. From the reservoir, follow the track towards the open plains of Sha Lo Tung village. Pick up a bowl of silky tofu fa while you're there, before heading down towards Tai Po. Make sure you check out Fung Yuen Butterfly Reserve on the way.

Start point: Hok Tau resevoir
End point: Tai Po
More things to do with your family