First Look at Mercedes BAM Festival 2019
The brand's largest car show and lifestyle festival showcasing new, next and now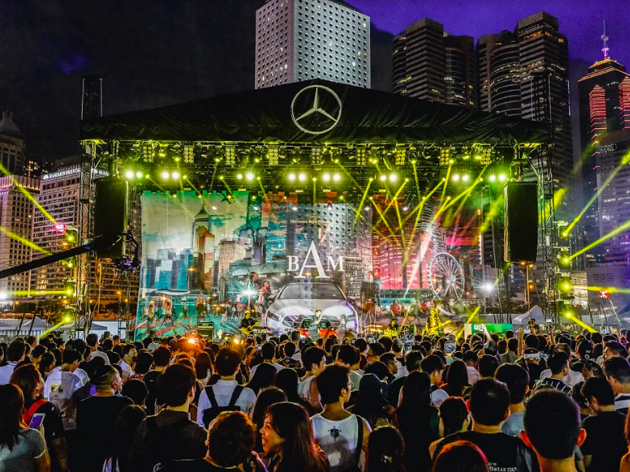 Firmly rooted in Hong Kong, Mercedes-Benz presents the best new experiences for a next level lifestyle. Back by popular demand, the second annual BAM Festival sees Mercedes-Benz returning to Central Harbourfront this Oct 12-13 and even larger in scale. This two-day outdoor event is where automotive, technological innovation, lifestyle, fashion, food and drink, urban living, sustainability, e-sports and entertainment all intersect. Inclusive, free of charge, with something for everyone – here is an insider's preview at what to expect this year.
For more information, to keep up with updates as they are announced and to RSVP to BAM Festival 2019, visit www.bam.hk.

Mercedes-Benz BAM Festival 2019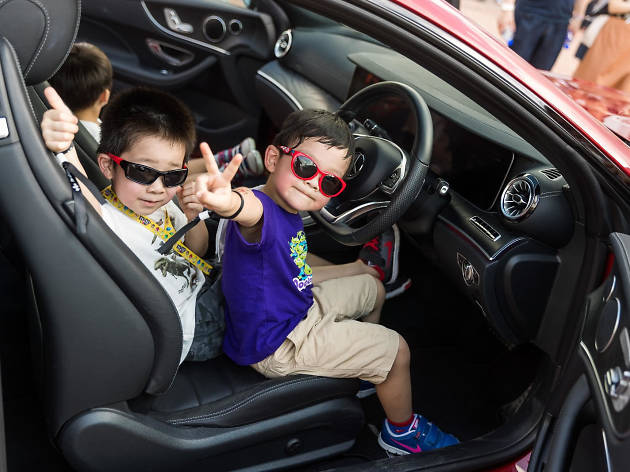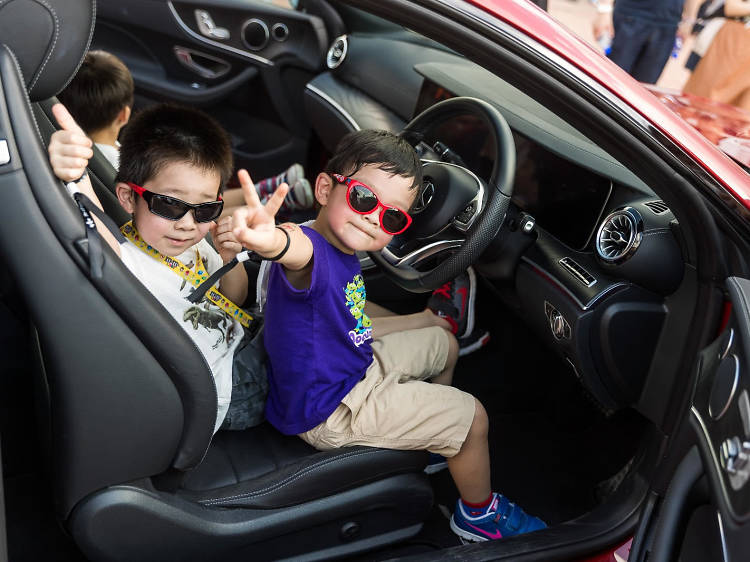 Debuting for the first time in Hong Kong, Mercedes-Benz's newest models including the A-Class Sedan, B-Class, GLE and EQC will be launching at BAM Festival 2019. Of course, the largest car show also comes with a test drive experience to match. Be one of the first to see, drive and experience MBUX (Mercedes-Benz User Experience), Mercedes-Benz proprietary technology and infotainment system.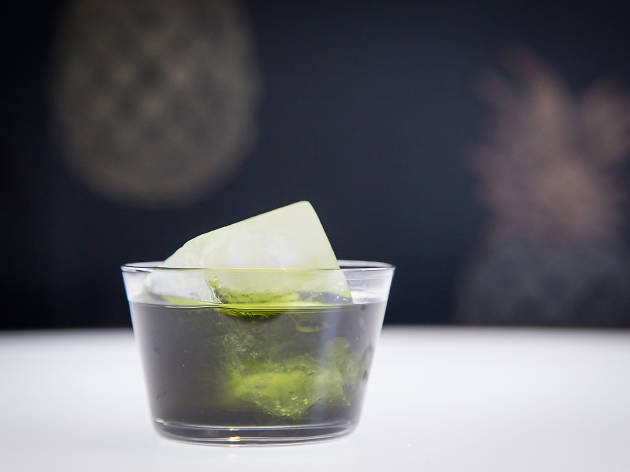 Kick back in the food and beverage area bringing together some of Hong Kong's leading restaurants along with the Hong Kong Food Truck Association. On the beverage side, Young Master Brewery and Second Draft will be tapping kegs all weekend while Hong Kong's first and only cidery Neonotic! Cider will also be on site. Make sure to grab a cocktail (or four) from the Time Out x The Old Man pop-up bar.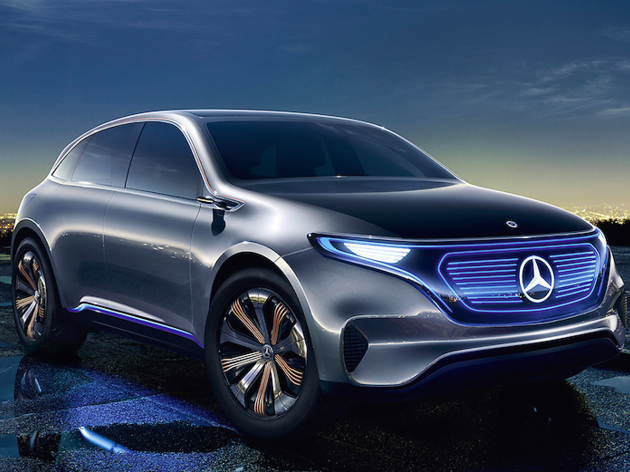 The future is green. With the release of its first fully electric vehicle, under the EQ brand, Mercedes-Benz is bringing its history of exceptional automotive design into a new era of performance, technology, luxury and of course, sustainability. The festival invites some of the city's most forward-thinking enterprises pioneering for a greener Hong Kong. Attendees can look forward to learning about the integration of urban farming solutions in city life with Rooftop Republic and electric vehicle charging solutions with Hong Kong EV Power.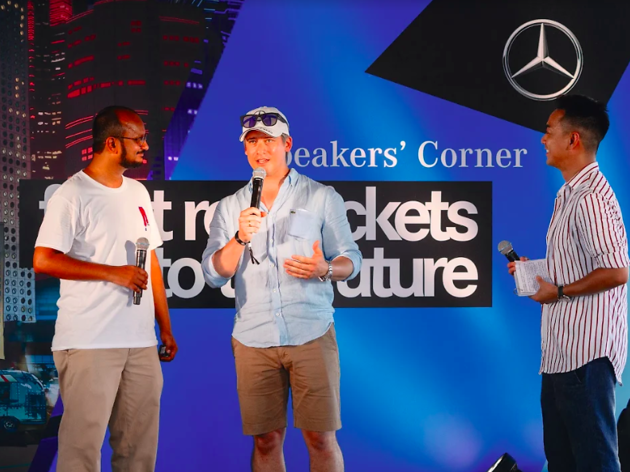 The EQ Innovation Hub is the heart of BAM Festival and represents future living. This car showcase and theatre will be an open forum for gamechangers, tastemakers, pioneers and industry leaders over the weekend. Topics will explore the intersection of cars, technology, lifestyle, work and 'what's next' through interactive talks, workshops and screenings. The speaker line-up includes local technology-driven startups from The Mills such as Origami Labs, TG3D, Lumos, Unspun, and more.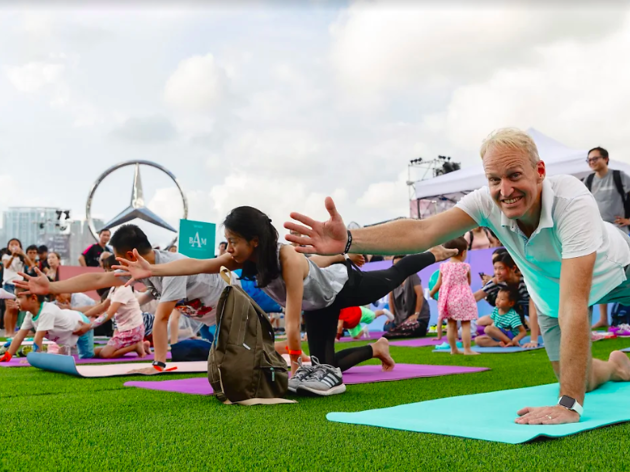 BAM Festival's main stage will host live DJs, entertainment and musical acts that will provide the soundtrack to your festival weekend. In addition to a multitude of brands collaborating and activating, the festival will feature luxury experiences as well as a lifestyle and wellness village. Explore a variety of group fitness activities and sports with TOPFIT. Get in touch with your creative side with Go with the Flow Workshop who will guide you in Flow Art experience, an abstract and free-flowing art form. Mercedes-Benz Collection will be on site to help you look and feel the part, and feel free to pick the brain of the Mercedes-Benz Finance Services team whose goal is to bridge the gap between you and your dream car.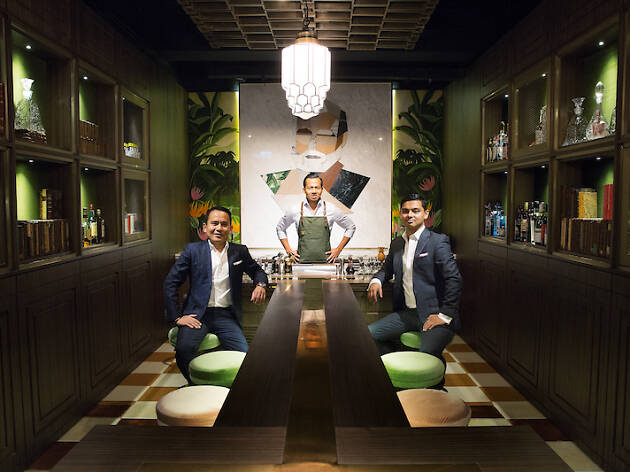 Time Out Hong Kong x The Old Man
Time Out Hong Kong is the leading voice of the best things to eat, drink and do in the city. We are teaming up with the No.1 bar on 2019 Asia's 50 Best Bars to bring life to the Time Out x The Old Man two-day only pop-up at Mercedes-Benz BAM Festival 2019. The exclusive BAM Festival menu curated by The Old Man honours the spirit and legacy of Ernest Hemingway. Each of the three cocktails is crafted using premium spirits provided by Nikka Coffey Grain Whisky, Nikka Coffey Gin and Nikka Coffey Vodka.