Heads up! We're working hard to be accurate – but these are unusual times, so please always check before heading out.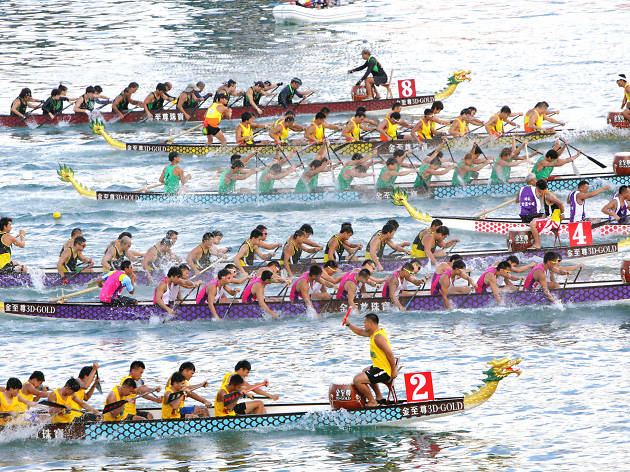 A guide to the biggest traditional festivals celebrated in Hong Kong
Get with the traditions like a true local
Ferocious drumming and firecrackers galore always make Chinese festivals exuberant occasions. While Hong Kong's biggest celebrations are without doubt Chinese New Year and Mid-Autumn Festival, being in such a culturally rich metropolis, there are tons of other special occasions that you might not be familiar with. If you've ever wondered where to witness Chinese festivals up close and personal, you've come to the right place.

RECOMMENDED: Learn about all the weird and wonderful superstitions and beliefs that permeate Hong Kong culture.
Guide to Hong Kong festivals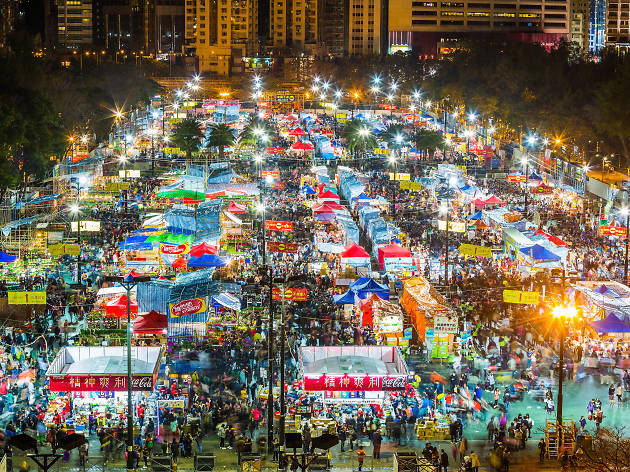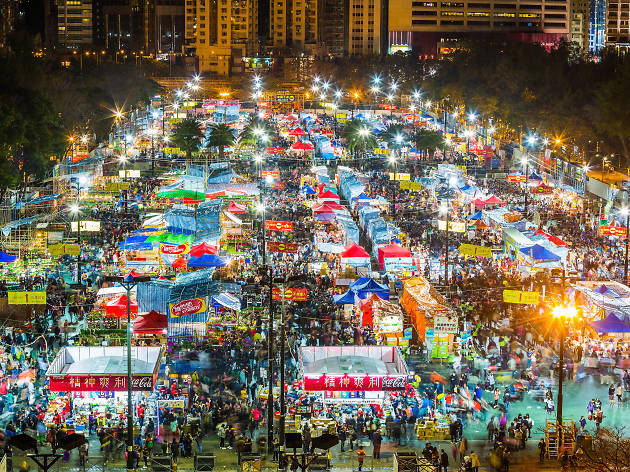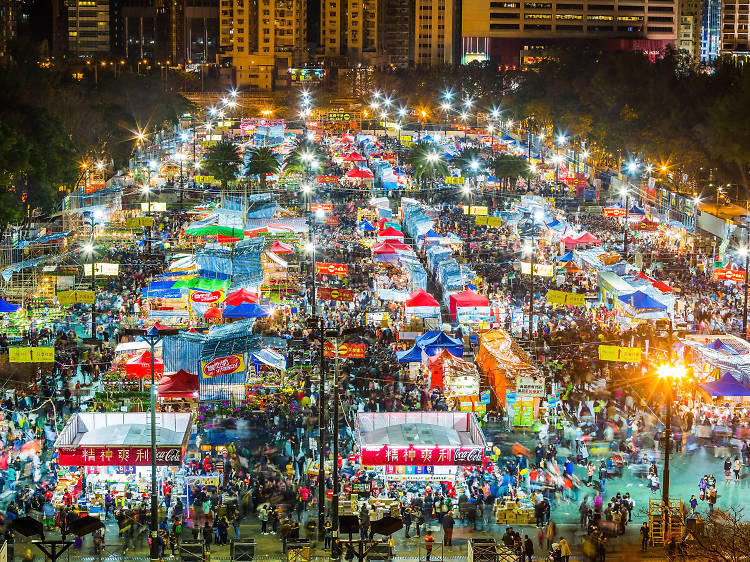 Photograph: Shutterstock
Chinese New Year (Jan or Feb)
There's no doubting the significance of Chinese New Year. Like most festivals here, it's an amalgamation of commercialism and culture. The Cathay Pacific Parade and the Victoria Park Flower Market are perfect examples (though the jury is still out on whether the 2021 market will take place this year). Nevertheless, you can head to Wong Tai Sin Temple for a somewhat more tranquil way to ring in the new year, with incense sticks and prayers to pave the way for an auspicious year ahead.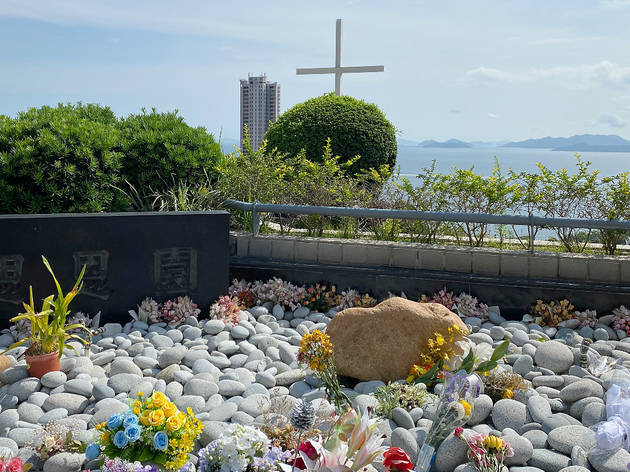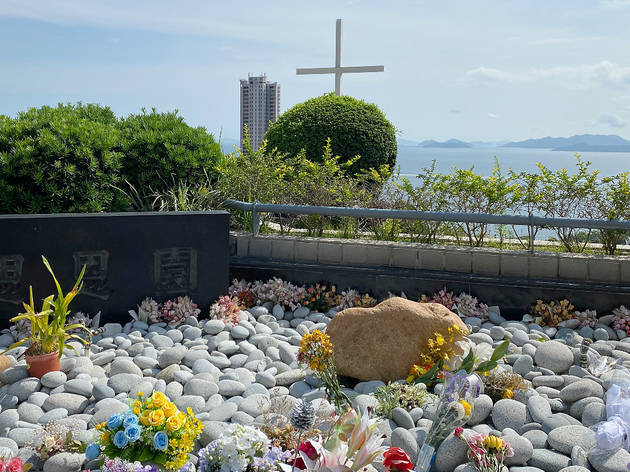 Photograph: Jenny Leung
Ching Ming Festival (Apr)
Ching Ming Festival, otherwise known as Tomb Sweeping Festival, isn't your regular solemn sacrificial ceremony but a joyous occasion that welcomes the arrival of spring. On this day, people head to cemeteries to sweep their ancestor's graves and provide offerings of fresh food, flowers and incense. Afterwards, you might see people flying kites, picnicking and simply enjoying the outdoors. After all, Ching Ming Festival also represents the coming of the new season.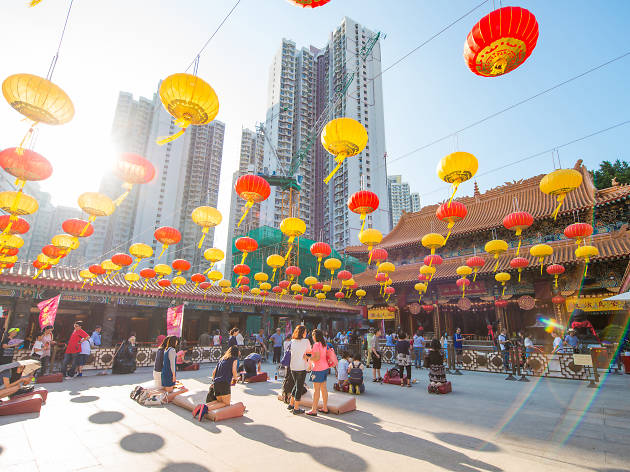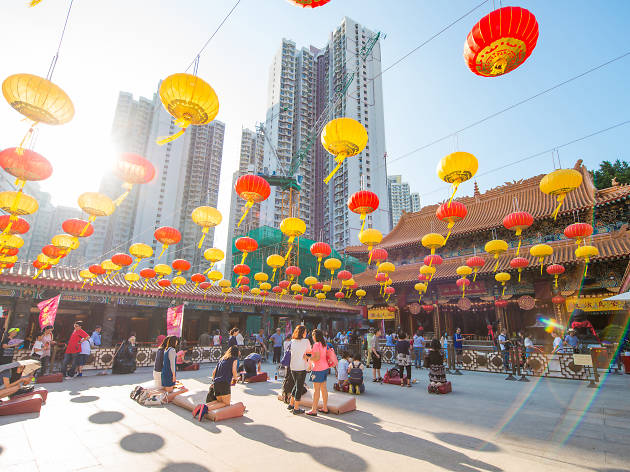 Photograph: Shutterstock
Buddha's Birthday (Apr or May)
For this celebration, Buddhists head to temples and pour water over statues of Buddha, a ritual to cleanse their soul. You'll also see a plethora of lit lanterns around Hong Kong symbolising enlightenment as well as altars adorned with offerings and incense.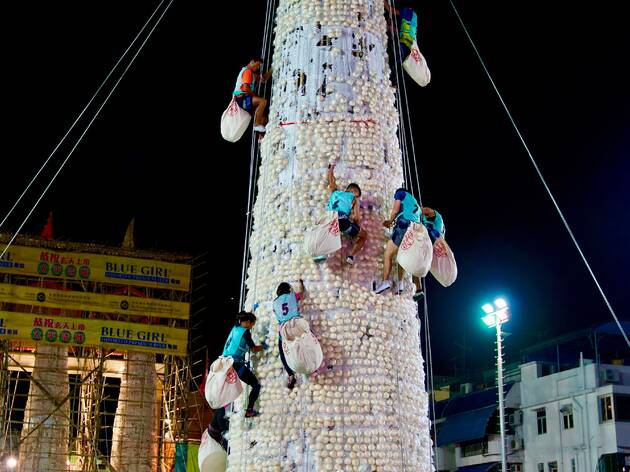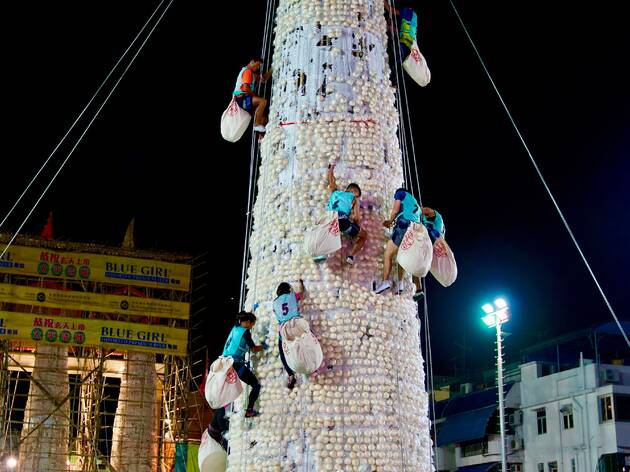 Photograph: Shutterstock
Cheung Chau Bun Festival (Apr or May)
Paper effigies, scintillating costumes, and a massive tower covered in buns – these are just some of the highlights of the annual Cheung Chau Bun Festival. Every year on Buddha's Birthday, thousands of worshippers make a pilgrimage to Cheung Chau for this boisterous Taoist celebration. The buns represent peace and harmony and the famous bun competition remains the pinnacle of the festival.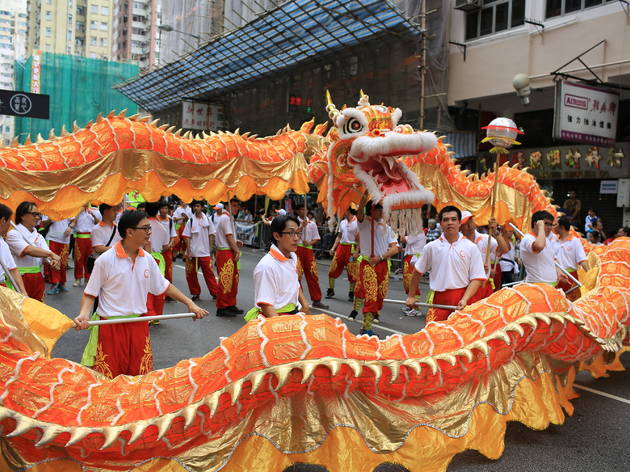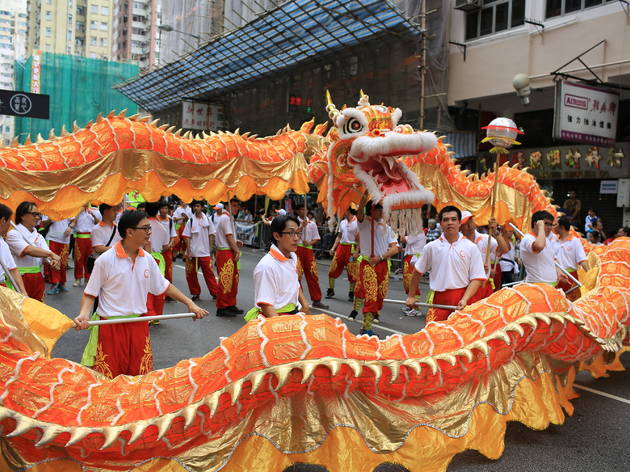 Photograph: Shutterstock
Tin Hau Festival (Apr or May)
Relatively unknown outside of Hong Kong, Tin Hau Festival celebrates the birthday of Tin Hau, goddess of the sea. It falls on the 23rd day of the third lunar month. For the city's most honoured deity, worshippers young and old head to Tin Hau temples – there are more than 70 in the city – to join in colourful parades with kung fu troupes, marching bands and lion dances. These festivities ensure calm seas and abundant fish stocks for the coming year.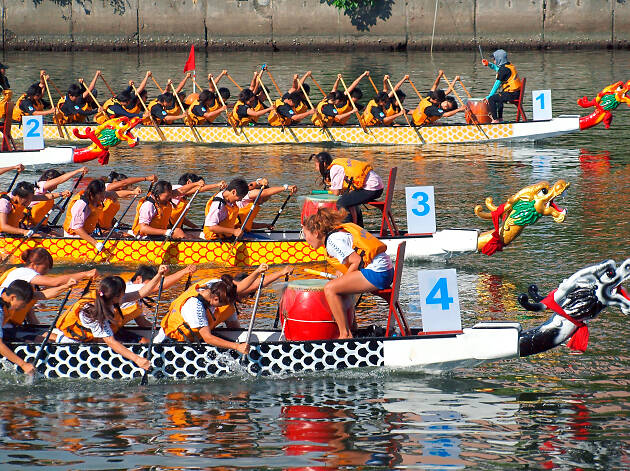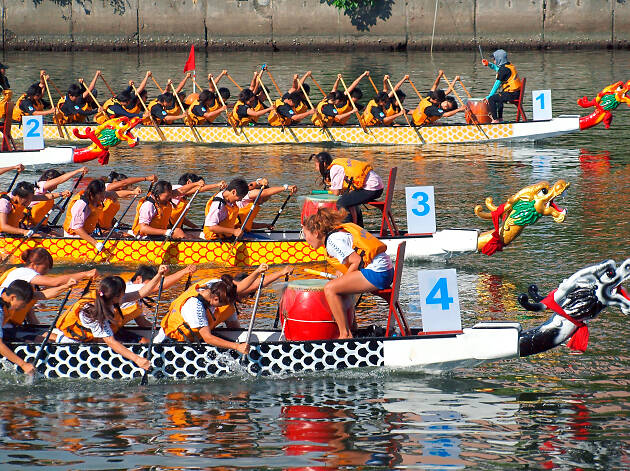 Photograph: Shutterstock
Dragon Boat Festival (May or Jun)
While other festivals force you to eschew your diet, this one requires a lot more calories if you go all-in and join a competitive team. The event sees dragon boat races taking place all over Hong Kong. The origins of the festival began with the suicide of beloved Chinese scholar Qu Yuan, who ended his life by drowning himself in a river. Locals attempted to save him by throwing steamed rice dumplings and paddling down into the river to keep fishes from consuming his body – hence, eating steamed rice dumplings (aka 'Zongzi') and dragon boat racing became important customs every year.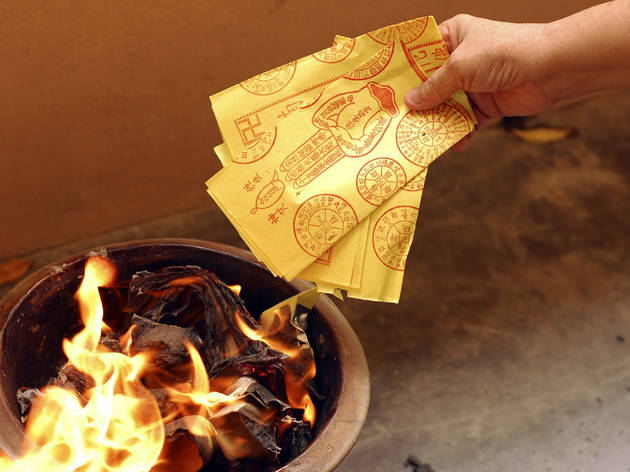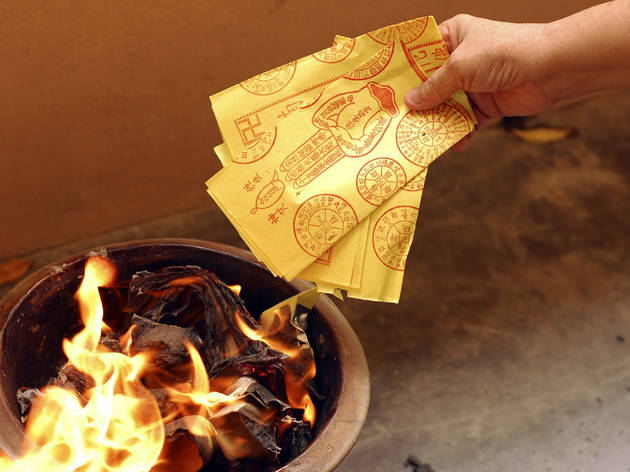 Photograph: Shutterstock
Hungry Ghost Festival (Aug or Sep)
Burning incense and ritual offerings aren't unusual in Hong Kong, but as it gets closer to Hungry Ghost Festival, the sight becomes a lot more common. Legend has it that around this time, the gates of hell open and unleashes ghosts to wander the streets. People try to appease these ghosts and honour their ancestors with offerings of paper replicas of iPhones, money, or even designer accessories.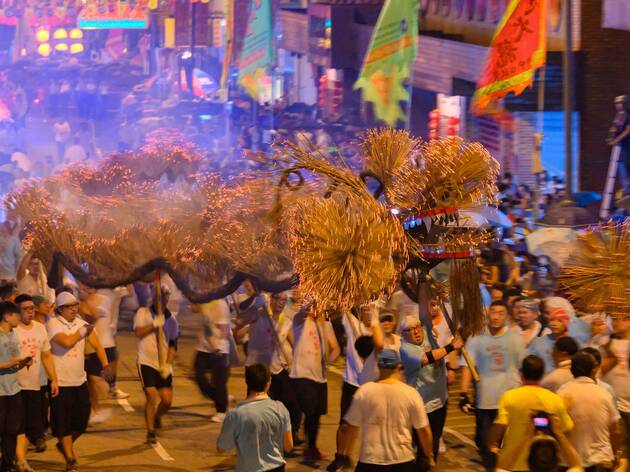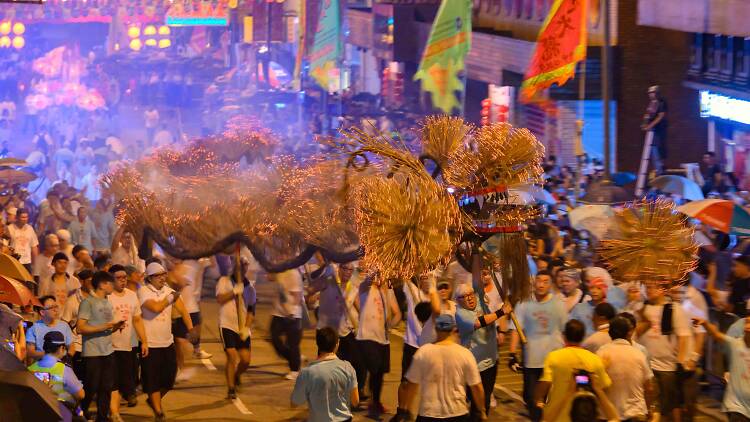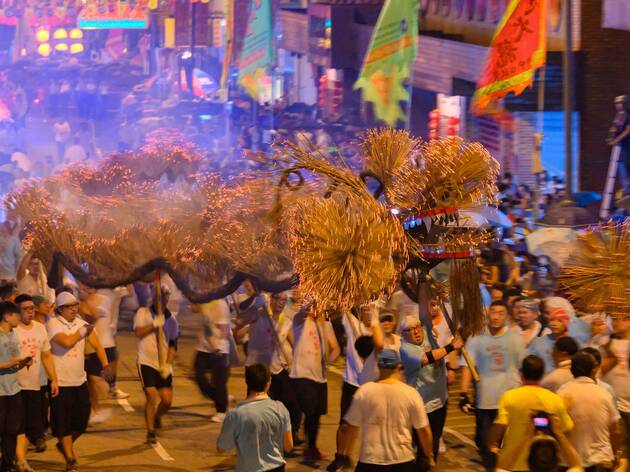 Photograph: Shutterstock
Mid-Autumn Festival (Sep or Oct)
In Chinese culture, the moon symbolises unity and love. Mid-Autumn Festival – which falls on the 15th day of the eighth lunar month when the moon is at its fullest – embodies just that. Before the big day is even close, you'll be bombarded with millions of mooncake ads everywhere. Come the day itself, all kinds of festivities commence around town, most notably the Victoria Park Lantern Display and the extravagant Tai Hang Fire Dragon Dance featuring a 220ft-long dragon, 300 performers and 70,000 incense sticks and firecrackers.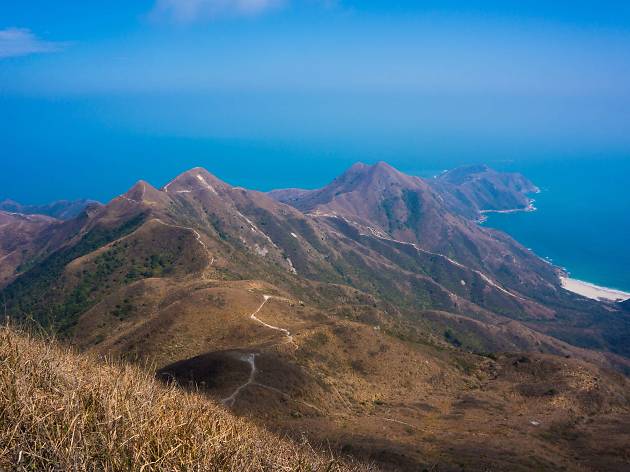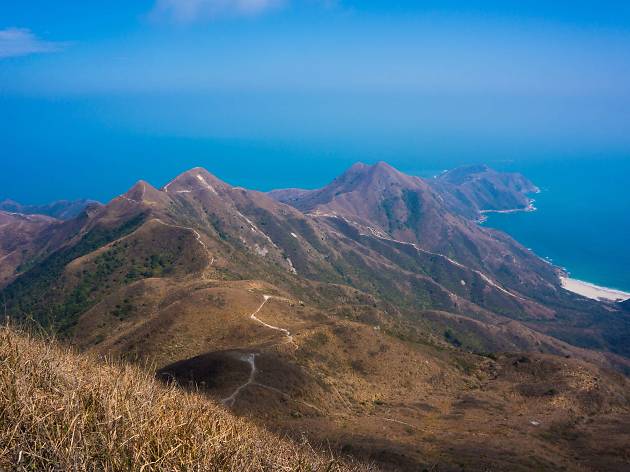 Photograph: Shutterstock
Chung Yeung Festival (Oct)
Often confused with Ching Ming Festival, Chung Yeung Festival occurs in autumn rather than spring and is a commemoration for people's ancestors. On this day people visit the graves and columbaria of their families to pay their respects. It's also believed that picnicking or hiking to the city's highest points will help bring about good luck.
Learn more about local culture
Follow these unspoken rules so you can enjoy your meal without getting any stern looks!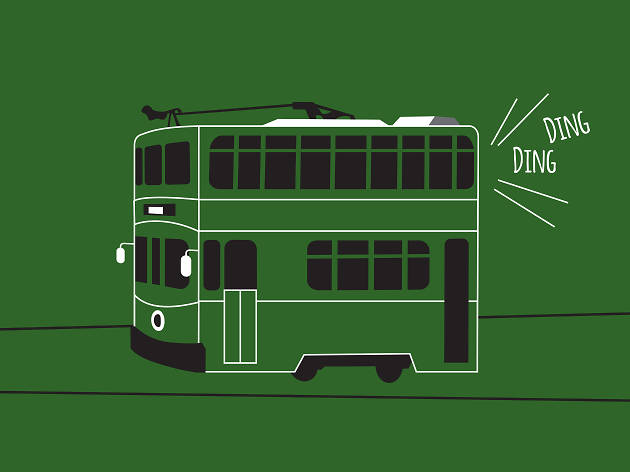 Ding ding, goes the tram.