Hong Kong's best Chinese New Year displays
From shiba-themed installations to giant Campbell's Soup cans, here's the lowdown on the best places to get your selfies this CNY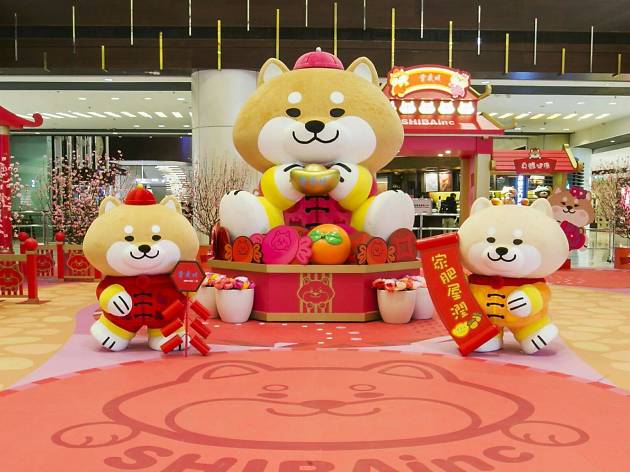 While there's a whole host of great things to do this February, there's no bigger occasion this month than Chinese New Year. Even Valentine's Day pales in comparison. As Spring Festival approaches, incredible CNY-themed decorations and displays have begun popping up all around Hong Kong, especially in malls. It being the Year of the Dog, there are many adorable canine-themed ones too. Whether you're into shibas and corgis or Lego and Campbell's Soup, here are the top places to get the best selfies around Chinese New Year.

And make sure you've booked a CNY feast too before checking out these installations!
Hong Kong's best Chinese New Year displays
It's not CNY without lin go
Lin go – a traditional glutinous rice pudding – is eaten during Lunar New Year. Since lin go can be time-consuming to make, especially in the hectic run-up to CNY, we've rounded up the best places you can pick some up in case life is giving you no break.