Top 10 peaceful places in Hong Kong
The best spots to escape the hustle and bustle of the city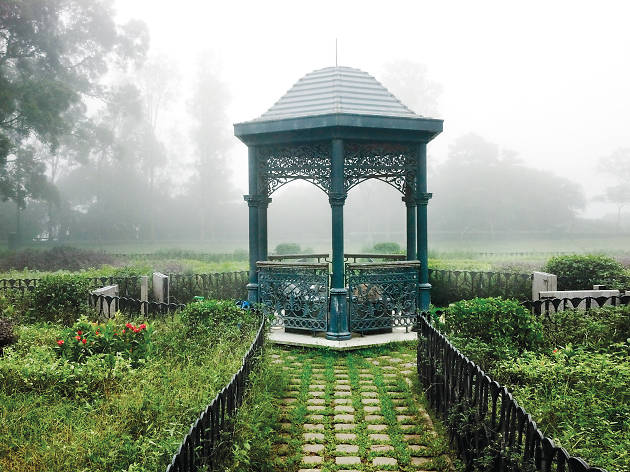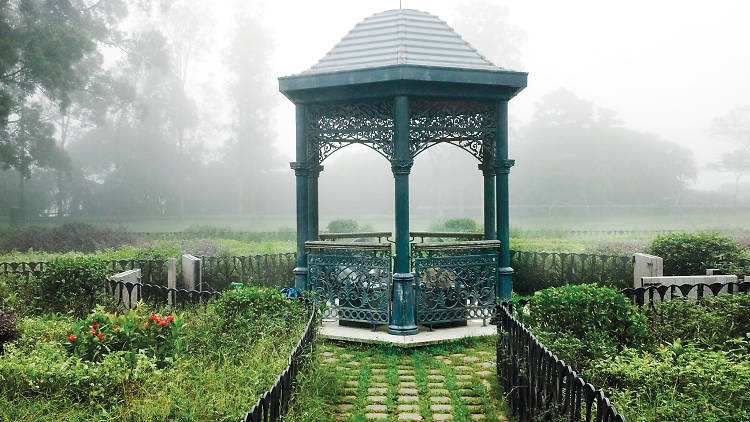 Yeah, we live in one of the busiest cities in the world, so sometimes we need to get some peace and quiet. When we don't have the time to trek into the hills of Lantau, we need a tranquil spot we can get to more easily. And that could mean Tai Po, specifically this 500,000sq ft Buddhist sanctuary, which is a spiritual and serene place. It's home to the world's tallest bronze Guanyin statue and owes its tranquillity not only to Zen Buddhist vibes but also to the limited entry quota, meaning guests have to book visits in advance. 88 Universal Gate Rd, Tai Po, 2123 8666; tszshan.org.
Few spots in the heart of an urban jungle come more peaceful than this Tang Dynasty-style garden in Diamond Hill. The chilled-out botanical heaven is a sanctuary for silence with bonsai trees, a lily pond and its Golden Pavilion set against tall high-rises. Be sure to pop over the road to Chi Lin Nunnery, a Buddhist retreat, for a relaxing bonus. 60 Fung Tak Rd, Diamond Hill, 3658 9366; nanliangarden.org.
Okay, so getting to this location requires a trek but we think it deserves a mention because it's our favourite tranquil spot on the Island. Tai Tam is supremely calm at all times. Peer over the reservoir into the blue waters to watch koi carp and turtles swimming in harmony. Aaaand relax! Various routes on foot, inc Tai Tam Rd, between Chai Wan and Stanley.
This often-deserted wooden pier was built so that local residents could fling themselves into the harbour for an exhilarating dip. Though there's significantly less swimmers these days (thanks, pollution), you might spot a photographer snapping this rickety wonder. West of the Island West Transfer Station, Victoria Rd, Kennedy Town.
The Tai Long Wan beaches tend to be Sai Kung's main draw, but they're a Zen-busting ordeal to get to, especially when Long Ke Wan to the south is equally as stunning and comes without all the people and hassle. Taxi to the east dam of High Island Reservoir and hike for around 45 minutes over a hill and then down to Long Ke Wan.
This delightful garden is often overlooked, thanks to the tourist trap that is The Peak Galleria. Twisting paths navigate around lush lawns and pagodas, and there are Victorian features such as sundials and wrought iron, and, of course, there's also the incredible vista of our amazing city to get lost in. Mount Austin Rd, The Peak.
The fact that Tap Mun is only inhabited by around 100 people should be enough to convince you that this is one of the most serene places in Hong Kong. Accessible only by a kaito (a small motorised ferry), this verdant green gem houses a fishing village and a Tin Hau temple, set against a seemingly endless uninhabited landscape, save for a few grazing cows. Taxi from University Station MTR, Exit B, to Ma Liu Shui Ferry Pier for a kaito ferry.
Tai Mei Tuk comes at the end of the end of the leisurely cycling route from Sha Tin to Tai Po. Most people finish the journey in Tai Po itself but you should continue pedalling so you can soon be rewarded with less congestion and a ride along a dam that allows you to soak up views of Tolo Harbour and Plover Cove. Start at Tai Po Waterfront Park and follow the cycle path.
No time for walking or cycling? What you need is a bar that sports a tranquil ambience. Yeah, it's difficult to fathom finding peace in Central come the evening but we recommend hidden speakeasy 001, which keeps the riff-raff at bay. Once you've found this safe haven by way of a dark corner and doorbell, soak up the soft jazz and sophistication while sipping on an excellent old fashioned. 97 Wellington St, Central, 2810 6969.
Not into alcohol? You need a mug of tea to relax you, then. This café paradise-slash-aromatherapy haven has a couple of outposts, and they're all chilled out to the max. Be transported from our busy streets into a sweet-smelling sanctuary, resplendent with quirky knick-knacks, light bites, relaxing teas and affable staff. Peace out! Various locations inc 16A Staunton St, Central, 2771 2847.
More to explore