Heads up! We're working hard to be accurate – but these are unusual times, so please always check before heading out.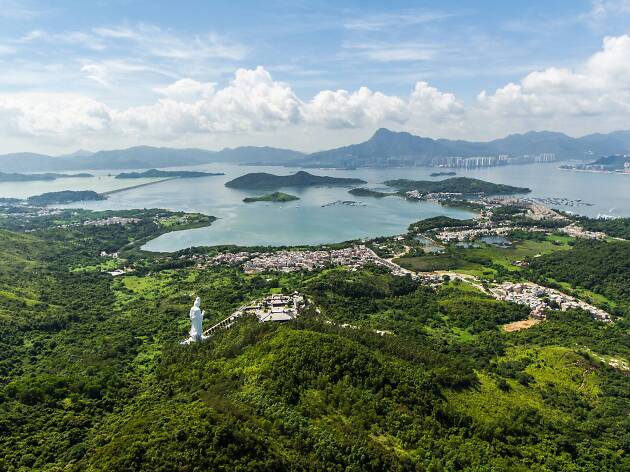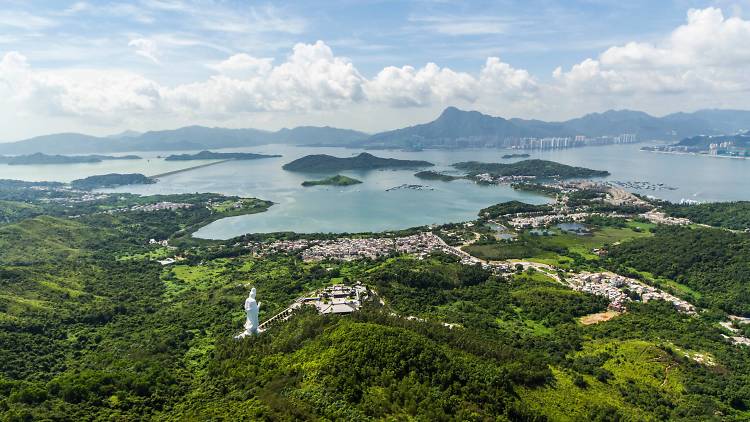 7 most peaceful places in Hong Kong
The best spots to escape the hustle and bustle of the city
Living in an ever-bustling city like Hong Kong, finding a bit of quiet, peaceful downtime can be quite the task. Even with social distancing in place, we're still surrounded by skyscrapers, housing estates, shopping malls, office buildings, and all the beautiful structures that make up our concrete jungle. If you're looking for a quick escape from the city, then you've come to the right place. From a heritage trail through declared monuments to a hidden social laboratory in New Territories, here are some of the most peaceful places you will find in Hong Kong.
RECOMMENDED: Prefer to stay at home and relax? These soothing online streams and virtual tours will do the trick.
Most peaceful places in Hong Kong
Originally a village school on the land of Ching Leung Nunnery in Tuen Mun, Casphalt has transformed itself over the years to a vegetarian cafe and social laboratory. Welcoming families of all sizes as well as furry buddies, the space regularly hosts a variety of events such as art exhibitions, markets, workshops and more. Surrounded by an abundance of greenery, Casphalt's relaxing atmosphere and environment is the perfect backyard escape for any city dwellers.
The Tai Long Wan beaches tend to be Sai Kung's main draw, but they're a zen-busting ordeal to get to, especially when Long Ke Wan to the south is equally as stunning and comes without all the people and hassle. To get there, hop on a taxi to the east dam of High Island Reservoir and hike for around 45 minutes over a hill and then down to Long Ke Wan.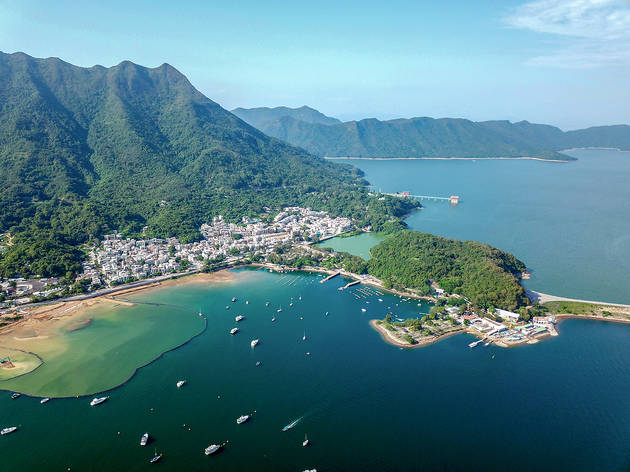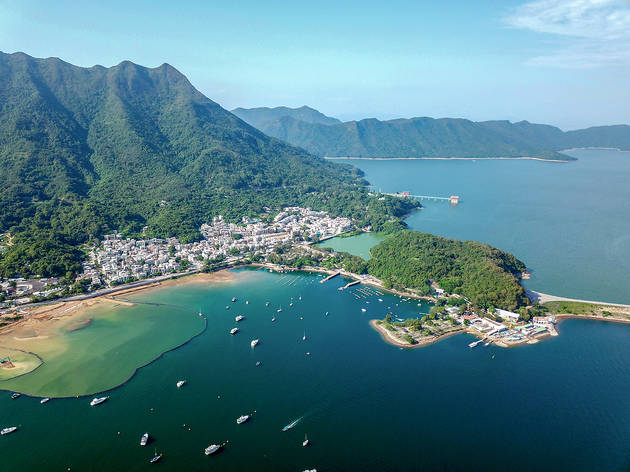 Photograph: Courtesy CC/WikiCommons/Wpcpey
Tai Mei Tuk comes at the end of the leisurely cycling route from Sha Tin to Tai Po. Most people finish the journey in Tai Po itself but you should continue pedalling so you can soon be rewarded with less congestion and a ride along a dam that allows you to soak up views of Tolo Harbour and Plover Cove. Fair warning though, the Plover Cove Reservoir can, at times, get rather busy on the weekend, so it's best to head there during weekdays on early on in the day.
Okay, so getting to this location requires a trek but we think it deserves a mention because it's one of our favourite tranquil spots on the Island. Tai Tam is supremely calm at all times. Peer over the reservoir into the blue waters to watch koi carp and turtles swimming in harmony. Or click here to find out more about the Tai Tam Waterworks Heritage Trail.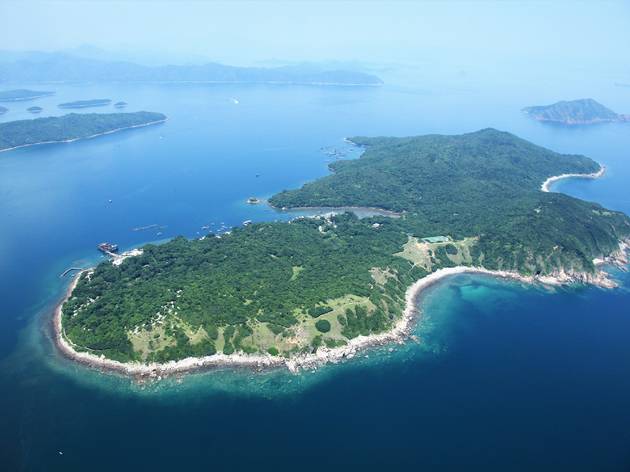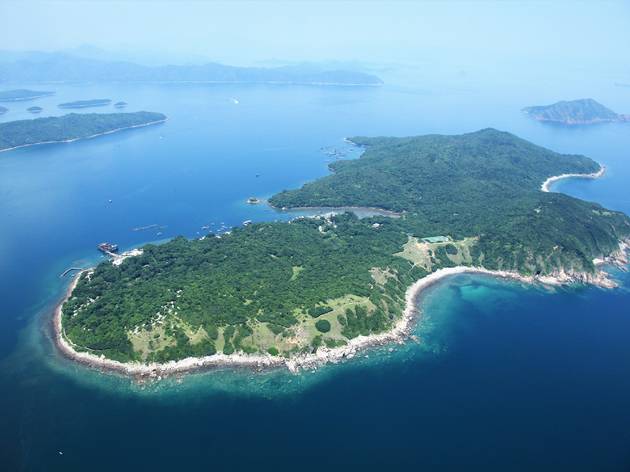 Photograph: Courtesy CC/Wikicommons/Geographer
The fact that Tap Mun is only inhabited by around 100 people should be enough to convince you that this is one of the most serene places in Hong Kong. Accessible only by a kaito (a small motorised ferry), this verdant green gem houses a fishing village and a Tin Hau temple, set against a seemingly endless uninhabited landscape, save for a few grazing cows.
Tsz Shan Monastery is home to the world's biggest bronze statue of Guan Yin (goddess of mercy, also known as Kwun Yum in Cantonese). In a bid to bring Buddhism to the masses, Hong Kong tycoon Li Ka-shing's 500,000sq ft monastery project took 12 years to complete and is designed in a style mirroring that of the Tang dynasty. Sitting 76m tall, the statue is twice the size of Lantau Island's Big Buddha. The Buddhist compound features several grand halls, a striking Bodhi tree, sweeping gardens, and a 'brilliance pond'. There's a strict limit on how many people can visit each day, so make sure you book in advance online.
Tsz Shan Monastery is temporarily closed until further notice to help ensure public health and safety.
What was once the site of the Mountain Lodge – the alternate residence for the Governor of Hong Kong – has been replaced by this delightful Victorian-style garden above the masses at The Peak Galleria. Wander around twisting paths while navigating around lush lawns and pagodas, and surround yourself with Victorian features such as sundials and wrought iron. Of course, there's also the incredible vista of our amazing city to get lost in.
For your next outdoor adventure