Heads up! We're working hard to be accurate – but these are unusual times, so please always check before heading out.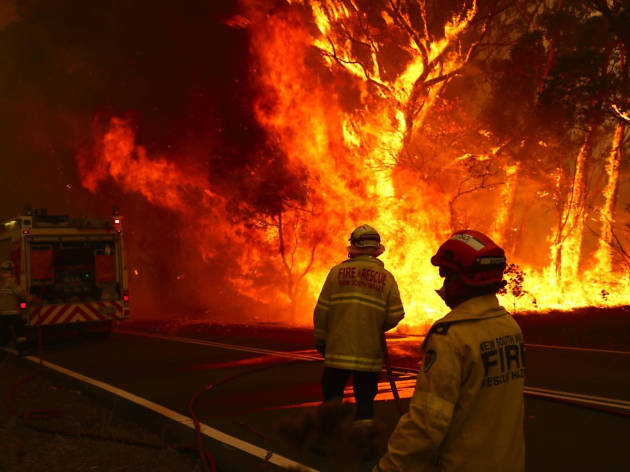 How to help victims of Australian bushfires
Read on to find out how you can help
Unless you've been living under a rock for the past few months, we're sure you're aware of the devasting bushfires happening in Australia. With millions of acres of land burned, thousands of homes destroyed, 24 people killed – including volunteer firefighters – and half a billion animals killed (so far), Australia is suffering.
Australian stars such as Chris Hemsworth, Margot Robbie, Kylie Minogue and Nicole Kidman were quick to pledge their donations to help stop the blazes, and while not all of us have millions of dollars to dish out willy nilly, every little bit counts. Here are some ways you can help:
View this post on Instagram
Red Cross Disaster Relief and Recovery
The Australian Red Cross has helped over 18,600 people since July 2019. Currently, Red Cross teams (out of which a majority are volunteers) are giving support to thousands of people in evacuation centres and recovery hubs.
Salvation Army Disaster Appeal
With dedicated teams appointed in multiple locations across the country, the Salvation Army Emergency Services provide meals to evacuees and frontline responders. A number of teams are also on standby to provide extra support where and whenever needed.
Support the brigade who are currently fighting day and night to the horrific bushfires. If you wish to help and donate, you can do so via credit card, international transfers, cheque or money order.
Established by the Victorian government, the Victorian Bushfire Appeal takes every cent and penny donated directly to communities in need. Those of us living outside of Australia but would still like to donate, email the Community Enterprise Foundation at foundation.mailbox@bendigoadelaide.com.
Donate to help the animals
View this post on Instagram
Since the bushfires began, Wires, Australia's largest wildlife rescue organisation has been concentrating on providing care for rescued animals. There are many ways in which individuals can help, click here to find out more.
No one can take better care of these furry bushfire victims than expert wildlife vets. Animals Australia takes action by doing exactly that. Any donations made will be funded towards assisting expert wildlife vets to travel to fire-devastated areas, long-term needs such as food and habitat, as well as making sure that local wildlife carers have the support and resources they need.
Make a donation and help save Koalas affected by the bushfires through WWF Australia's urgent appeal. All donations made will go towards replanting habitats for koalas, providing emergency care and medicine, protecting existing woodland and its wildlife and more.