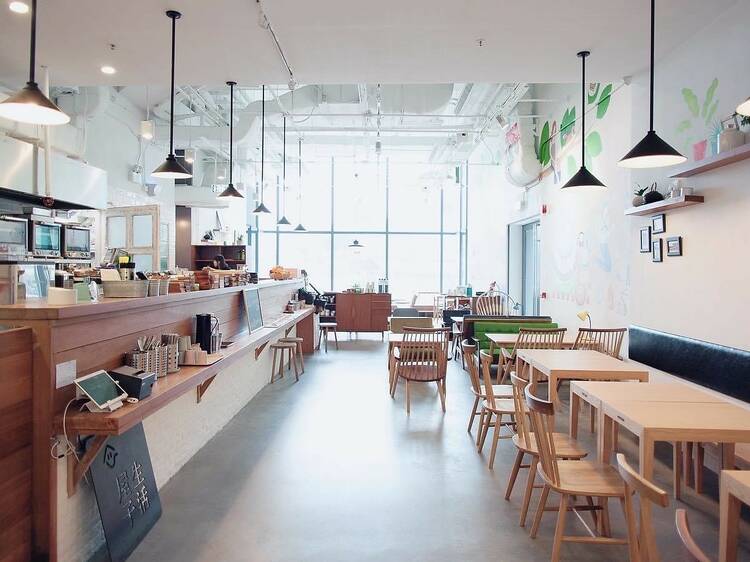 Photograph: Courtesy Uchi
Shaking off its reputation as 'the food desert', Ma On Shan has gained plenty of restaurants over the years. From Western, Japanese, and Chinese cuisine; there's something for everyone here.
If you're looking for some comforting Japanese fare like onigiris, tonkatsu, and Japanese curries, then Uchi Days and Meals is a must-try spot in the area. Aside from a spacious venue that holds plenty of diners, Uchi has large French windows and tatami style seating, making for a picturesque dining experience as you look out towards your surroundings. Alternatively, drop into Stay's quaint cafe to tuck into a range of pasta dishes, and dig into pastries and desserts as you sip on coffee beverages.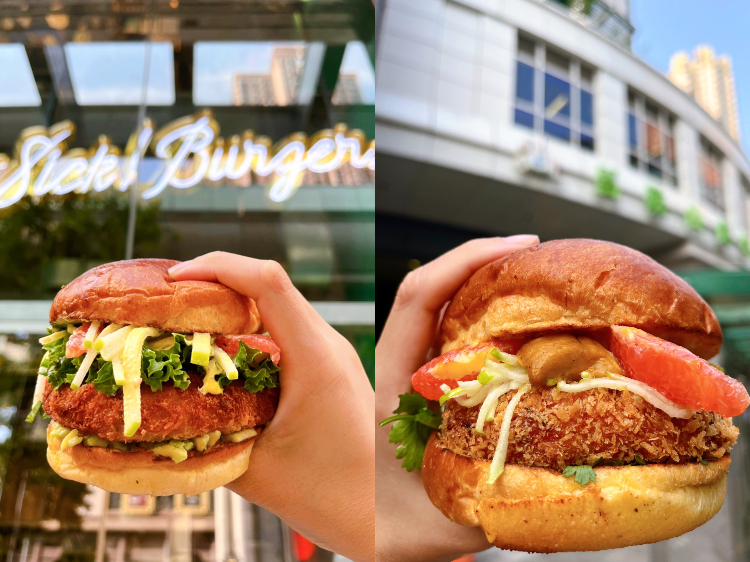 Sick! Burger I Photograph: Courtesy Sick! Burger
Step into Sankai to indulge in Japanese kushiyaki and sushi, as you wash everything down with sake and draught beers. But if you're looking for something a little heartier, Sick! Burger churns out quality homemade burgers with various fillings, including buttermilk fried chicken thigh, Angus beef patties, and crab cake topped with uni. Try out their burgers a la carte or bump your meal up with combo sets.
When it comes to Cantonese cuisine, Ma On Shan is home to a street food stall that's earned high praise from netizens. Located within Heng On Estate, Sanbo Wong sells street food classics like three stuffed treasures and imitation shark fin soup, but make sure to try their homemade siu mai, plump and stuffed with a hearty portion of fish meat filling. For more filling options, Dimpot offers traditional claypot rice dishes with toppings like giant grouper as well as cheese and sakura shrimp.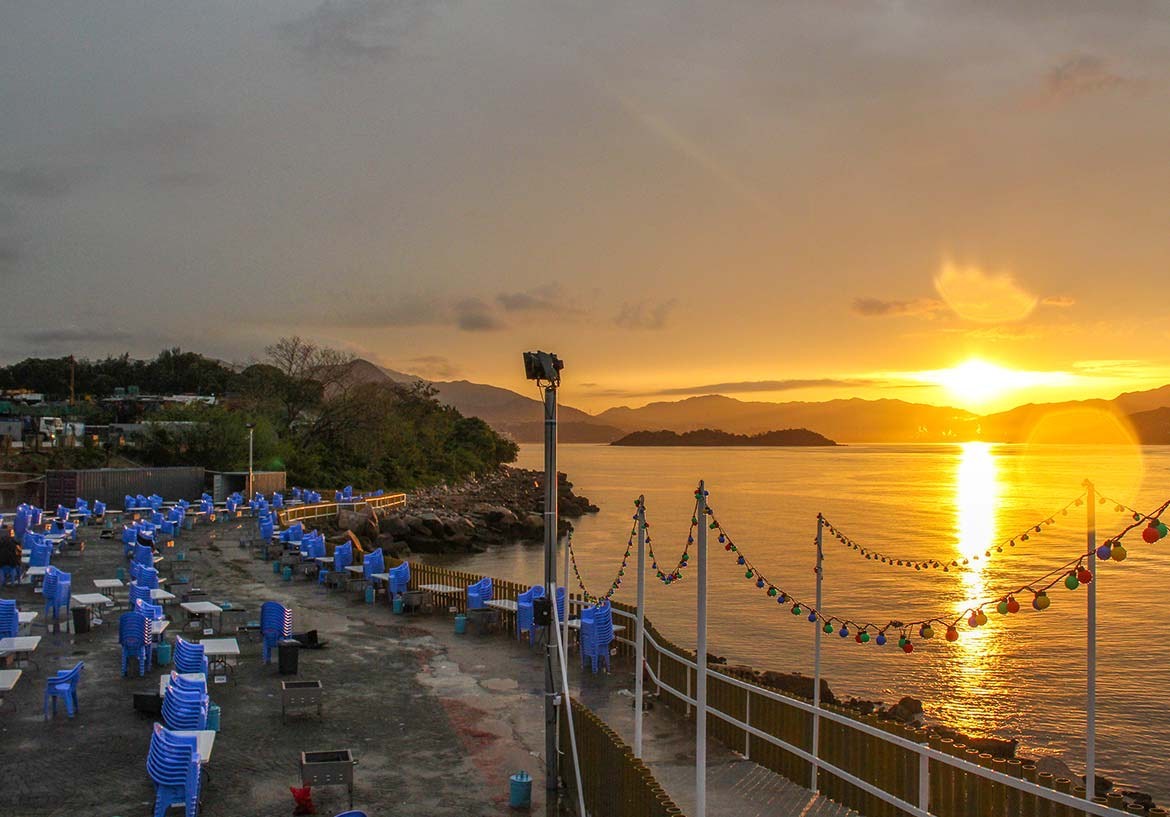 Photograph: Courtesy Whitehead BBQ
If you want to make the most of your day trip, head over to Whitehead BBQ in the evening for a true summer experience where you can barbecue as you look out towards Tolo Harbour and Pat Sin Leng.