The best (or worst) places to propose in Hong Kong
Put a ring on it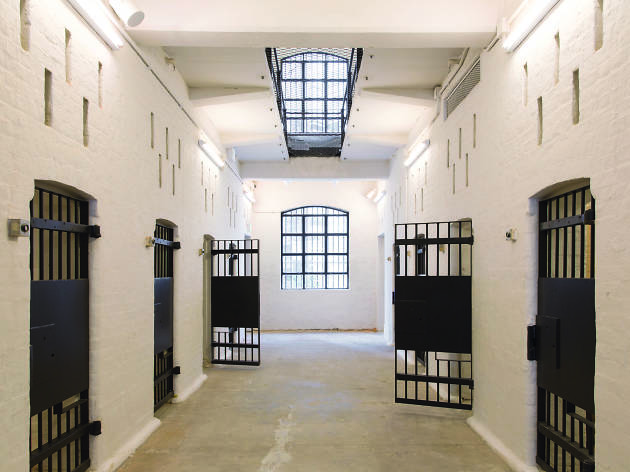 Thinking of taking the next step in your relationship? These days, a proposal is just as important and big of an event as the wedding itself. Sure, you can go the conventional way and make a grand gesture at a romantic restaurant or a scenic spot. But to make the day more special, you've got to take it up a notch. To help you out, we've put together some of the best – or quite possibly worst – places to get down on one knee. You can't argue it won't be memorable.

RECOMMENDED: Don't forget these romantic hotels can be an option too.
The best places to propose in Hong Kong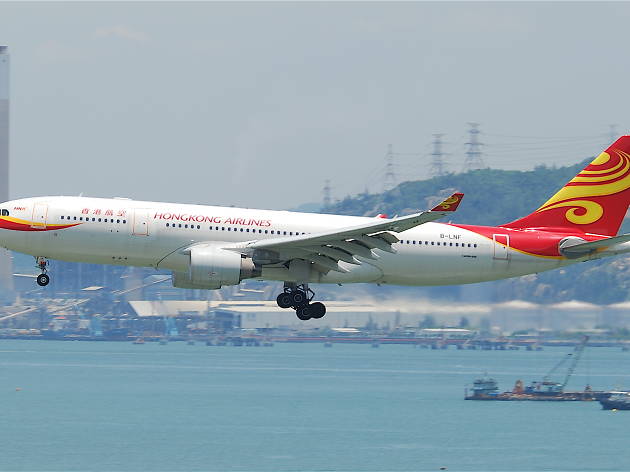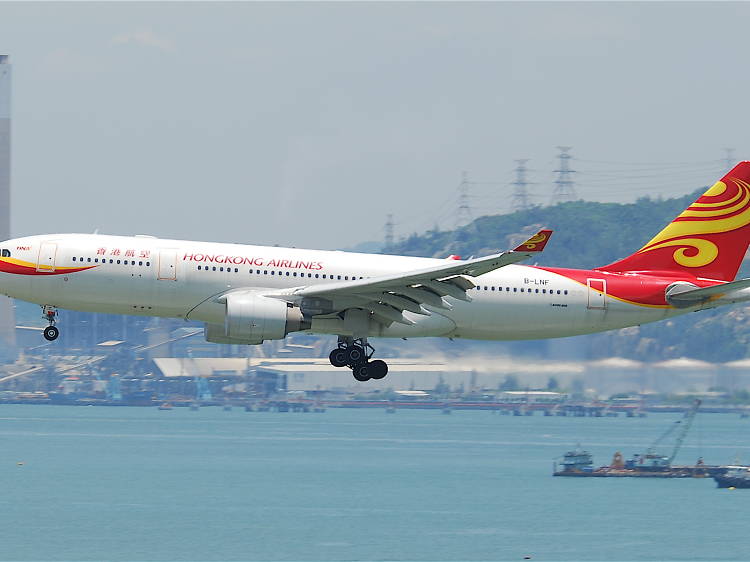 Take your fiancé to cloud nine, quite literally, and propose 35,000 ft in the air. Thanks to Hong Kong Airlines, you can ask for your partner's hand without stressing over the meal and set-up. The airline offers customised in-flight marriage proposals and celebratory cake and champagne for a little extra cost. And no venue is more romantic than a flying steel cylinder filled with recycled air. Is it turbulence making your heart flutter or is it love? Try it to find out.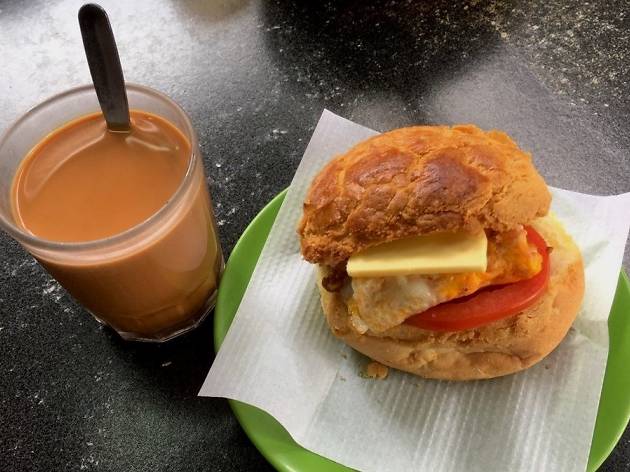 Hiding a diamond ring in a dessert is such a cliché and so unoriginal. Show your love by being a true innovator and bury your ring inside a classic Hong Kong dish – the pineapple bun. Granted, the ring might come out greasy with butter, but at least it'll slip right on her finger.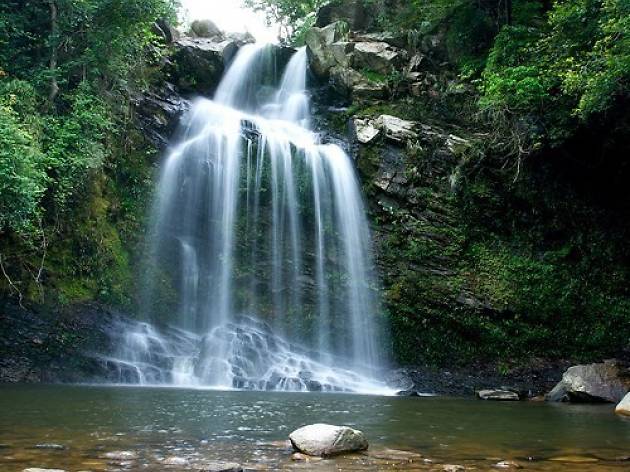 Because nothing screams 'long-lasting marriage' than the spot where a bride allegedly drowned when travelling in a sedan to go meet her groom. Tragic tale and ghost stories aside, Bride's Pool is a seriously romantic waterfall that any rom-com protagonist would swoon over. Just make sure you put on some sturdy, non-slip shoes before you go down on one knee.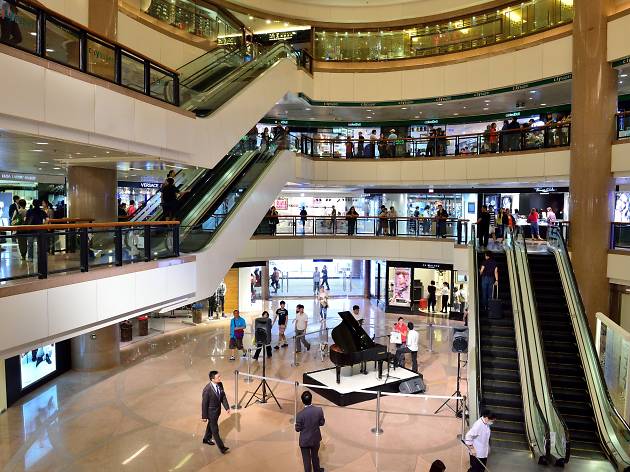 Shopping, Shopping centres
We've all seen flash mob proposal videos on YouTube. But can you take up the challenge of doing one in the middle of Hong Kong's busiest shopping mall? Nothing says commitment better than pissing off hundreds of Hongkongers and Mainlanders by disrupting traffic with a mediocre dance performance just to make your SO happy. Have a friend record the special moment and be sure they don't miss the disgruntled faces and annoyed glances from passersby. Bonus, you get to start shopping immediately and start getting ideas for your registry straight away.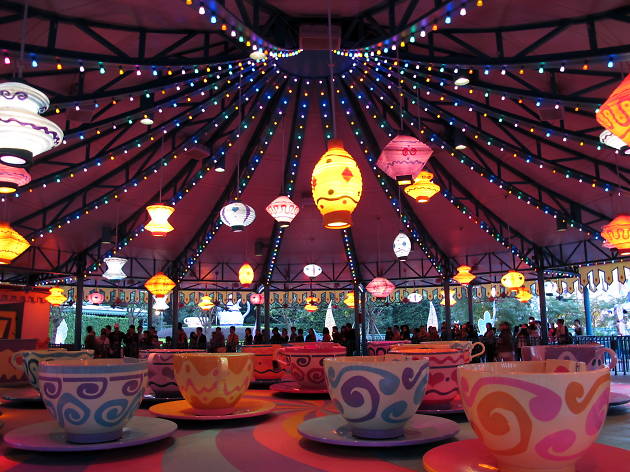 If you want a relationship that lasts through the ages like Mickey and Minnie's, Disneyland is the obvious choice for a proposal. But please, whipping the ring out during the fireworks in front of the castle is so overdone. Really make it a surprise by popping the question while on the spinning teacups or halfway through Hyperspace Mountain. Your partner will be dizzied – if not by the size of the rock then by the rides.
Can't afford diamonds? Not a problem. There's no rock as impressive as this phallic monolith that protrudes from the hills above Wan Chai. Frequented by women facing relationship and fertility problems, any marriage proposal made at Lover's Rock could promise a happy union, or, perhaps more realistically, a lifelong resentment over the lack of engagement ring and meeting the unrealistic standards set by this majestic rock.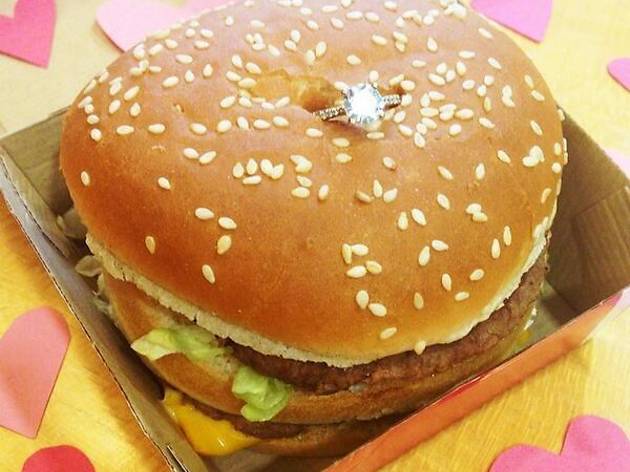 Our local McDonald's are famous for offering the world's first McWeddings. So why not take it a step further with a McProposal? Put a ring on it to show how much you're "lovin' it (him/her)" and prise open a BigMac or McNuggets box to reveal a ring inside. It's likely just as dramatic as presenting a Tiffany's box to your future bride. Also, it's a true reflection of any good relationship: always a safe choice, takes care of you during low moments in your life, and always smells like fries.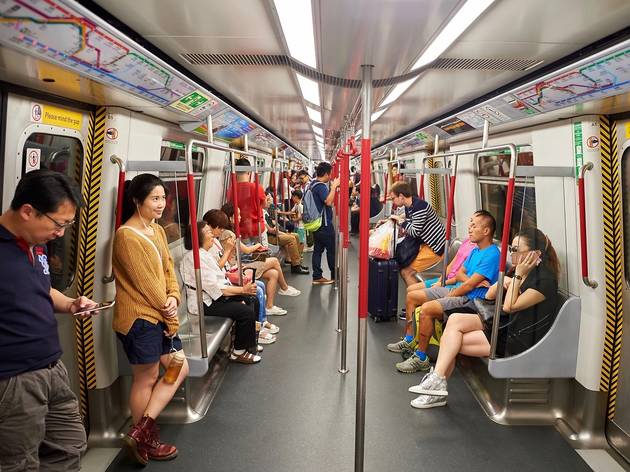 If you're more of a no-frills no-fuss kind of guy, Hong Kong's most efficient transportation may just be the perfect spot to propose. The average time between stops is around two minutes, that's more than enough time to declare your love and to promise to live out the rest of your life together. Worst comes to worst, if you get rejected, the next stop makes for the perfect getaway.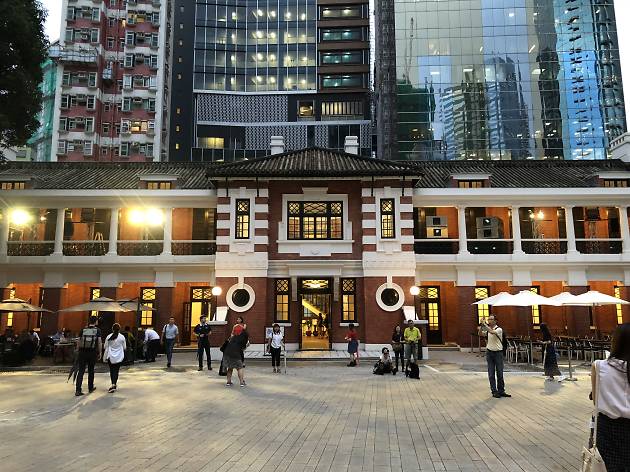 Detest anything overly cheesy but love awful puns and metaphors? Why not consider dropping down on one knee in a former prison? Queue the bad jokes about marriage being a life sentence, ball-and-chain and what have you. That being said, if you genuinely feel that way, perhaps marriage might not be for you.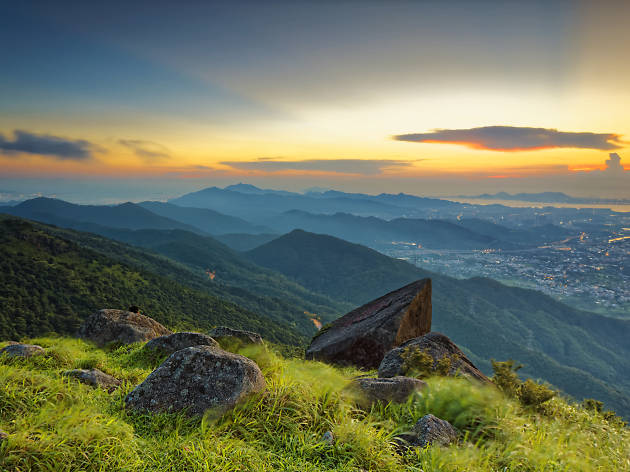 Since you're so high on love, it's only fitting to declare it at Hong Kong's highest peak, which has an elevation of 957m, if you're interested. Drive up together to the summit as you work up the courage to take the plunge – figuratively, of course. And if you don't want to get rejected, make sure you're the one driving and give a subtle hint that your significant other ought to say yes if they don't want to be stranded on a mountain. Nothing like threats of abandonment to kick-start a lifelong union.
Next stop: the wedding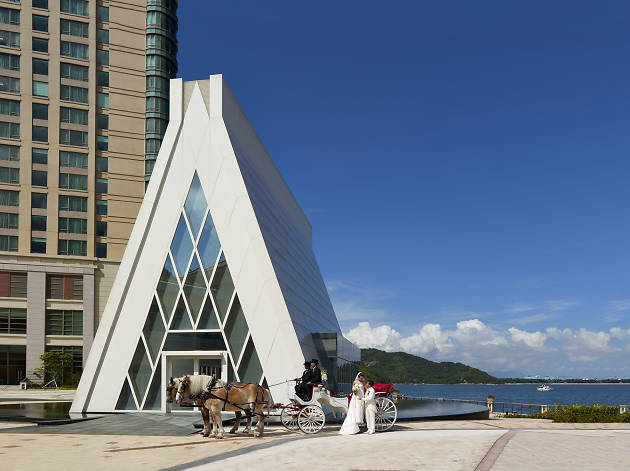 Congratulations! You've said 'yes', the dates are set and now you just need a wedding venue. Getting married is a big commitment but so is picking the perfect wedding spot.