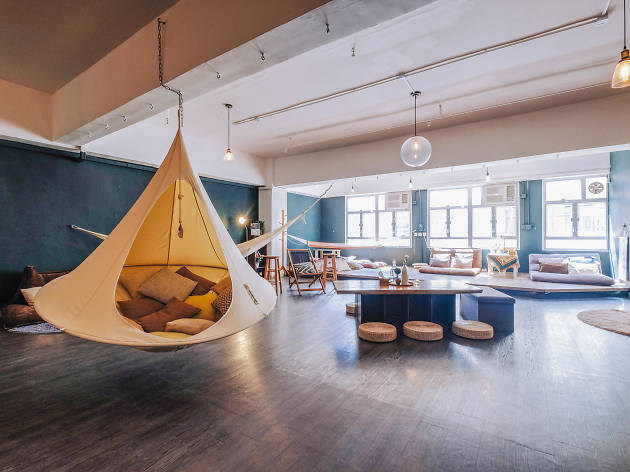 The best places to nap in Hong Kong
Tired out? Recharge at one of these ideal spots for a quick doze
Let's face it. Sometimes you gotta take a nap during a long day at work or a weekend when you've over-extended yourself. Whether it's a result of poor sleeping habits, as a way to de-stress and relax or the fact that you're simply hungover, a power nap can make all the difference. Instead of counting sheep at your desk or splurging on a night at a fancy hotel, Hong Kong has some pretty sweet spots where you can catch some Zs. Here are seven of our fave places.

If you want to kill two birds with one stone, why not indulge in a spa treatment while you're napping?
Best places to nap in Hong Kong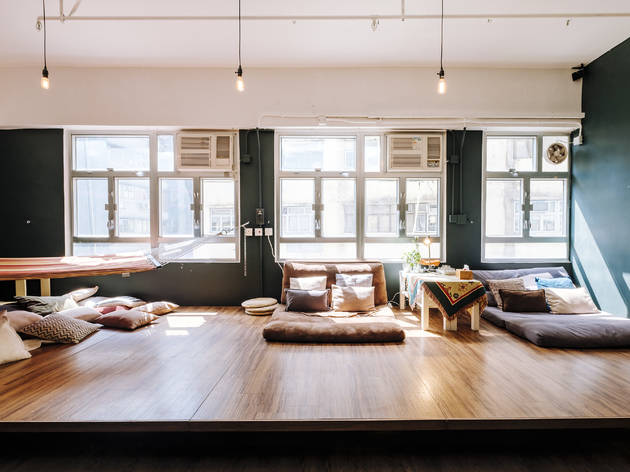 This Kwun Tong venue takes chillaxing seriously and turns being lazy into an art form. The opposite of a party room – the kind that Kwun Tong is famous for these days – Chillazy welcomes all bone-tired and stressed-out Hongkongers to take a break here. Decked out with various hammocks of the classic and cocoon variety, tatami-like floor mattresses and bean bags, you can relax any way you want. Come take a nap, or enjoy some quiet time to read a book or play acoustic guitar. Even better, all drinks are free here. Mon-Fri $50 (one hour), $100 (full-day); Sat-Sun $70 (one hour), $140 (full day).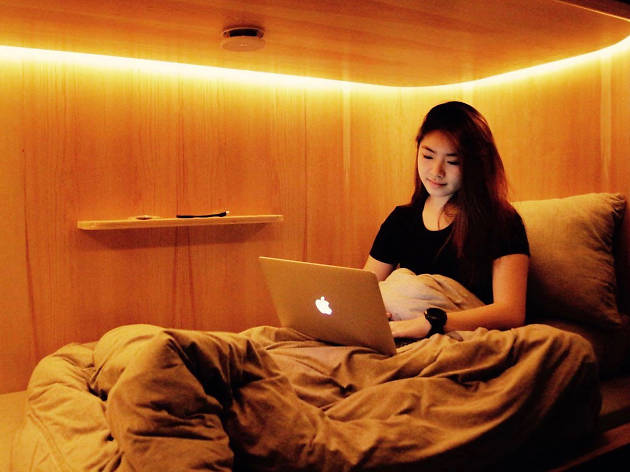 Doing exactly what it says on the tin, this specialty capsule hotel is designed to provide customers the ideal venue to kip whenever they're in need of a break. Each capsule is equipped with a bed (you can have it personalised with your preferred mattress and pillows), smart lighting and shower cubicles. You can check-in for an hour or even stay overnight – basically, however long you need to recharge from a stressful day. Starts from $149 per hour.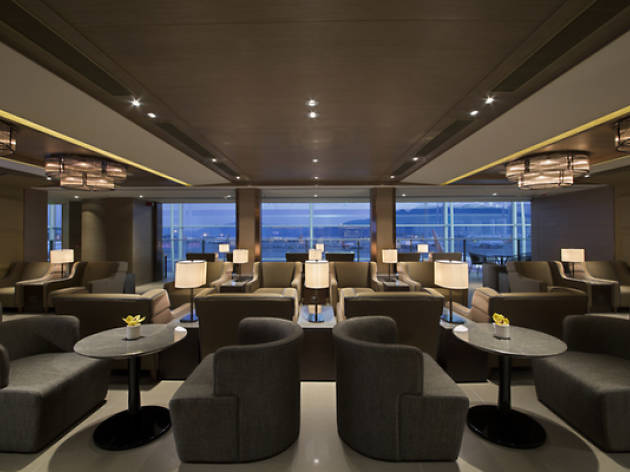 A great option whenever you're flying, splurge a little extra cash and grant yourself passage to this luxury oasis within Hong Kong Airport. Open 24 hours, this lounge has all the facilities you need for a five-star sleeping experience without booking a hotel room. There are private resting rooms, showers and massage services like reflexology and aromatherapy. The only downer is the need to go through customs and have a plane to catch. Starts from $580 for two hours.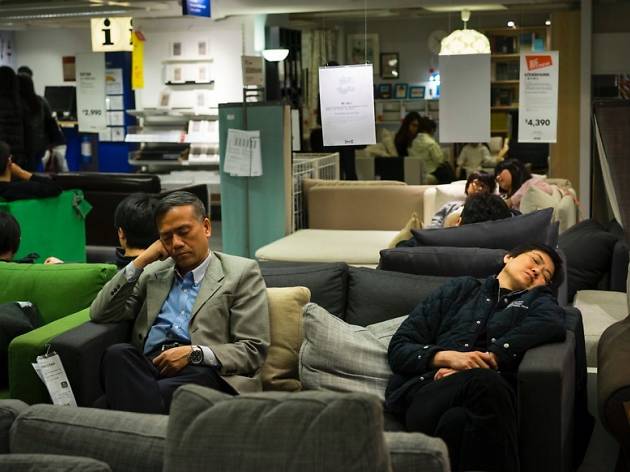 While it's easy to make fun of all the other people who take over the couches in Ikea for a doze, can you really blame them? The cushy sofas and double beds are all super inviting, especially when you're overwhelmed by the sheer number of things you suddenly realise you need at home when walking around Ikea (those Swedes really know how to get you with those hangers). If you get caught by store workers, simply compliment the beds for being too comfy and tell them that you fell asleep while testing them. That'll work.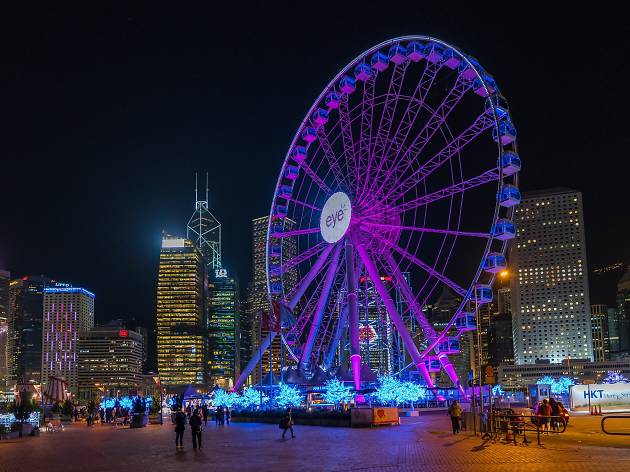 In desperate need of a power nap? This harbourfront attraction is the perfect solution. A single turn of the Observation Wheel takes around 15 minutes, giving you ample time to have a date with Morpheus (the god of dreams, not The Matrix rebel). Also, each gondola is air-conditioned in the summer and heated during winter, making them optimal for a comfortable 40 winks. Plus, you only need to cough up $20. Aren't you glad now that the wheel's sticking around?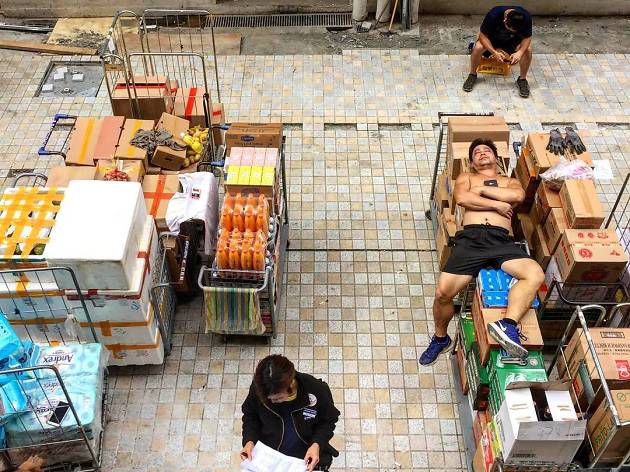 We Hongkongers aren't fussy when it comes to napping: on buses, the MTR, and even on top of cardboard boxes. Take a cue from these workers. One of them has literally made a bed out of the very things they're supposed to be moving. Perhaps there's something to be learned here. Either way, he looks mighty comfortable.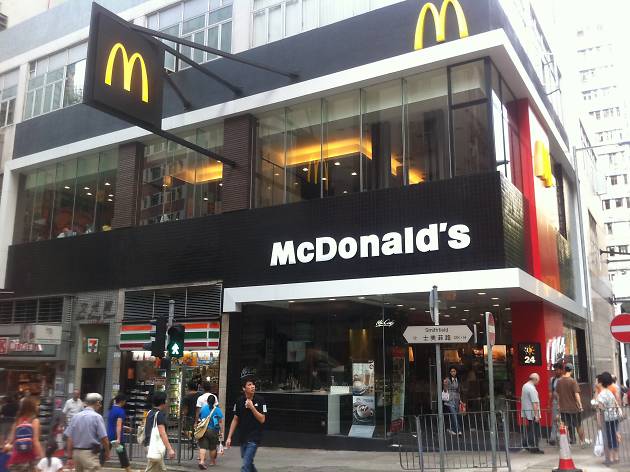 Not necessarily ideal – McDonald's isn't exactly the quietest and most tranquil place to sleep – but the great thing about a branch of Ronnie's is that people generally leave you alone. Case in point: it took seven hours to discover that a woman thought to be sleeping was actually dead back in 2015.
Don't want to deal with people in general?
There are times you need a break from everything – even your friends. Here's how to unplug, unwind and feel rejuvenated with Hong Kong's best adventures for one.
Best selling Time Out Offers