The best things we saw at Victoria Park's Chinese New Year Market
What's cool at this year's flower market in Causeway Bay
The Victoria Park Chinese New Year flower market is a heaving riot of budding plants, snack stalls, peculiar gift items and battling political parties (blame Tung Chee-hwa for that). Although it's frequently crowded and the cacophony of loud speakers is a little deafening, a visit to the market is an annual tradition and the scrum is just part of the experience. We checked it out last weekend and here's what we liked best.

RECOMENDED: If you're heading to the flower market and want to know more about auspicious blooms, check out our guide to CNY flowers. And if the festivities down at Victoria Park have you eager for more, here are Hong Kong's best Chinese New Year displays and our look at the history of CNY movies.
The best things at Victoria Park's Chinese New Year Market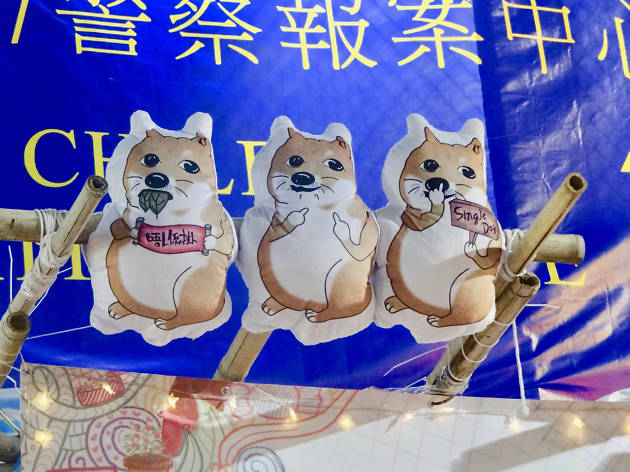 Shiba and doge items were everywhere this year, ahead of the Year of the Dog.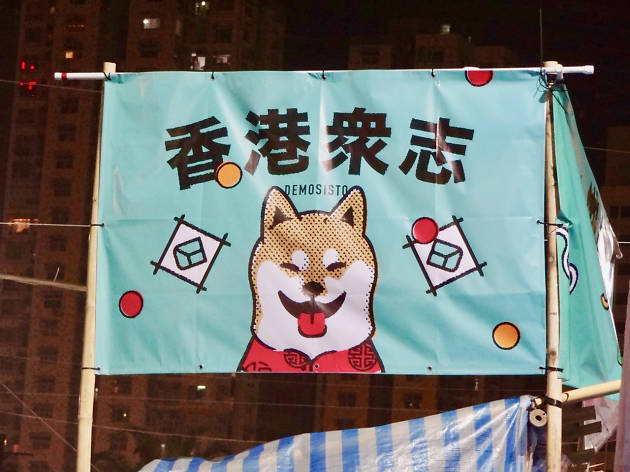 Even political parties were high on shibas...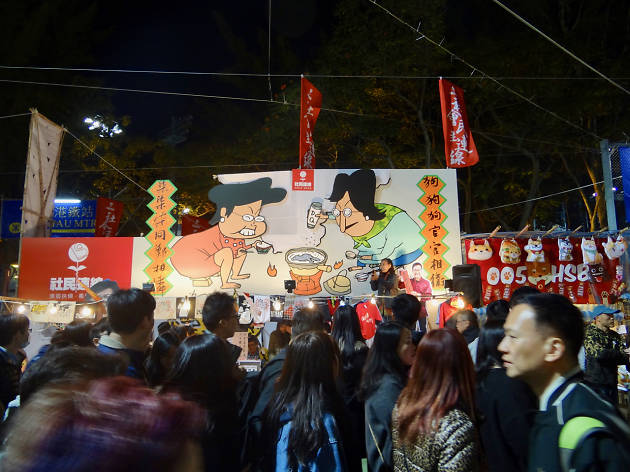 Though not everyone could have a grand, animated sign like the League of Social Democrats.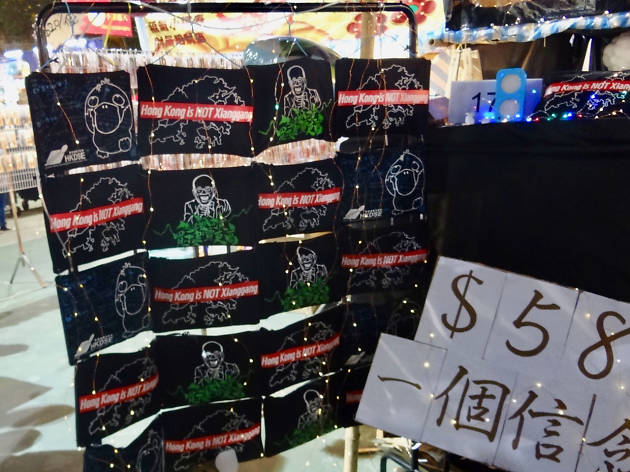 'Hong Kong is not Xianggang' – social tensions and satire weren't limited to the political stalls, however.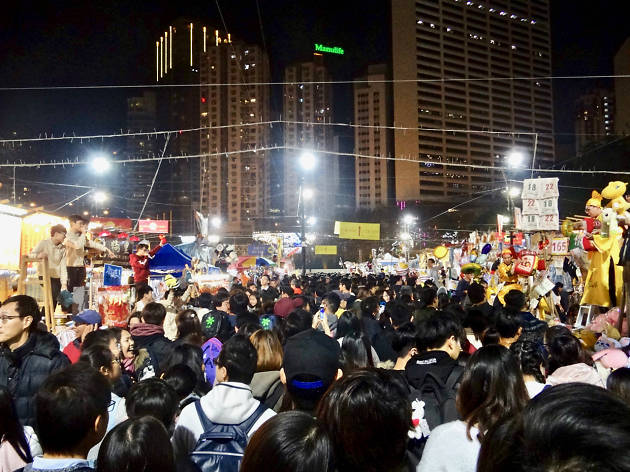 The crowds over the weekend – Hong Kong's proverbial 'people mountain people sea'.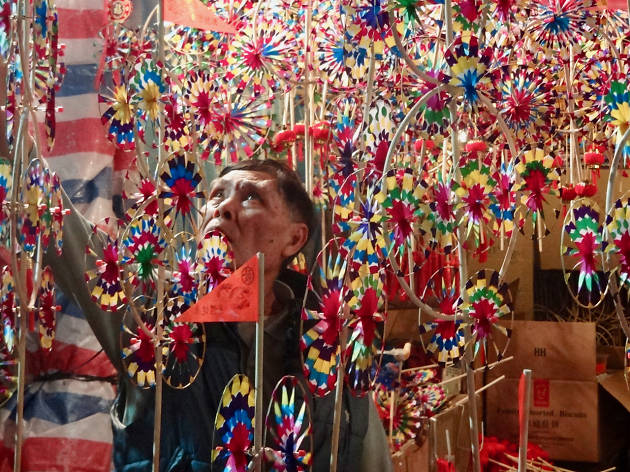 Pinwheels on sale at a stall, designed to help turn one's luck around.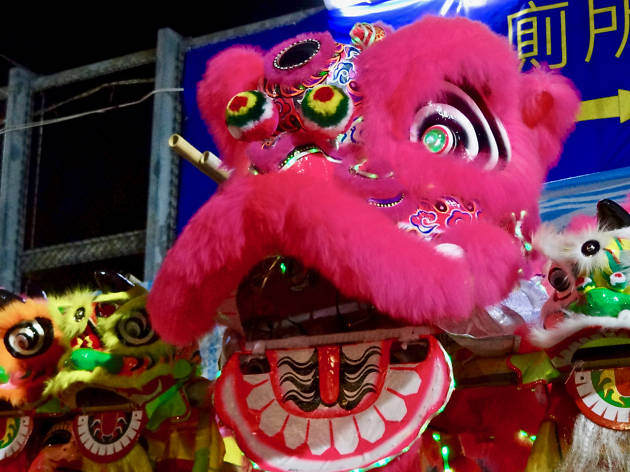 Symbols associated with CNY abound.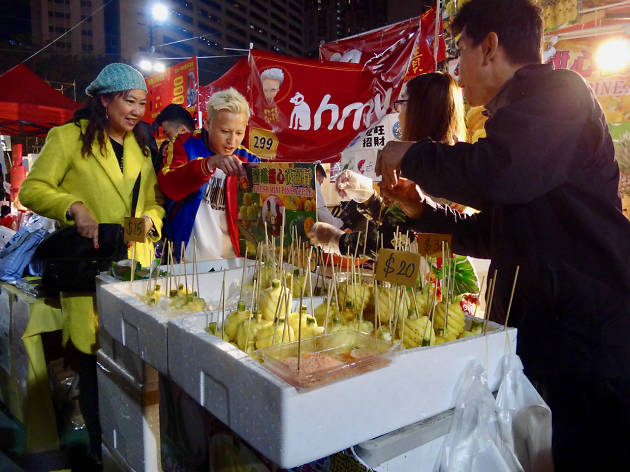 There are plenty of snacks on offer, including these tremendously popular sweet pineapples from Thailand.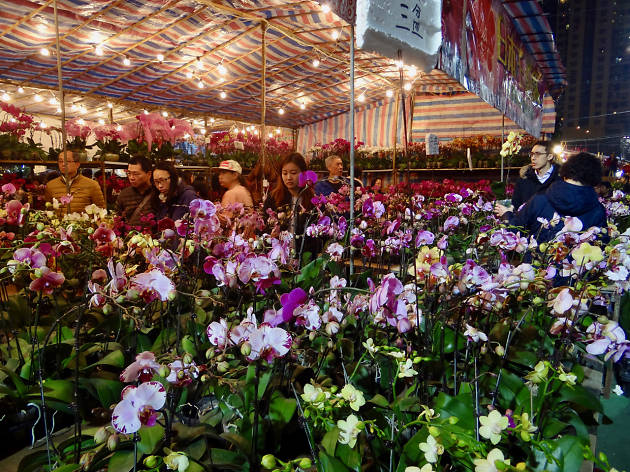 Of course, some people actually went to the flower market to buy flowers. Who knew?
Keen to eat out this CNY?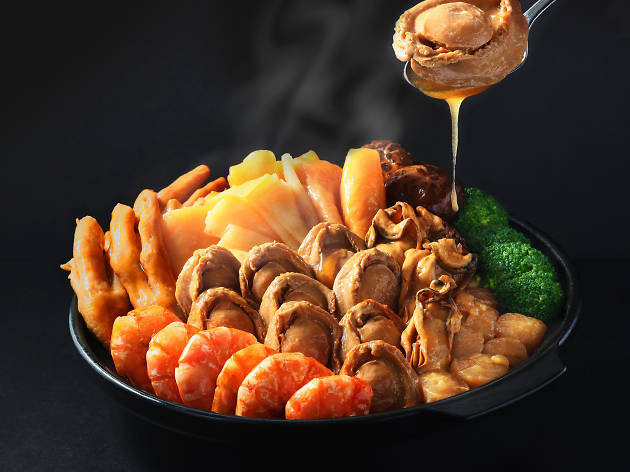 The Year of the Dog is upon us and here are the best CNY menus in town, with not a dog's dinner in sight.