University District area guide
Get to know Las Vegas area by area—the best local restaurants and bars, arts and entertainment and things to do in the University District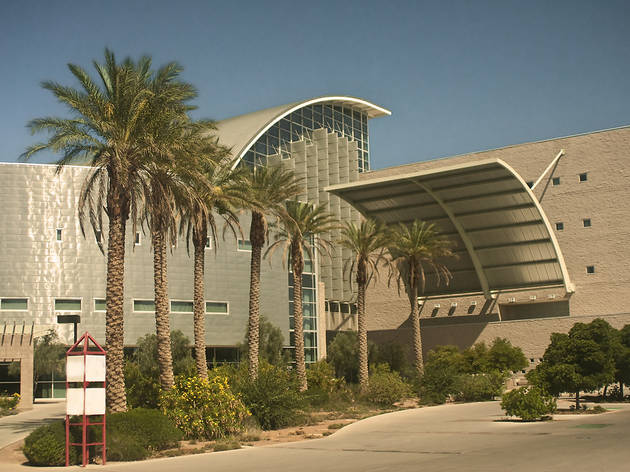 Bounded roughly by Flamingo Road, Paradise Road, Tropicana Avenue and Eastern Avenue, the University District is an enclave of normality and casual sophistication a mere skip from the Strip. Most businesses of note are on Maryland Parkway, with the rest of the area given over to apartments.

The University of Las Vegas, aka UNLV (4505 S Maryland Parkway, 895 3011), runs along S Maryland Parkway, where the stunning Lied Library and a beautiful desert garden compete for visitors' attention. The university also has many walking paths and trees, a tranquil refuge from the summer sun.

The Marjorie Barrick Museum and the neighbouring Donna Beam Fine Art Gallery, both on campus, stage shows by student and professional artists; the former also houses
a permanent natural history exhibition.

Paymon's Mediterranean Café & Market, a local lunch favourite, is adjoined at the corner of Maryland and Flamingo by the restaurant's Hookah Lounge, a Bedouin-styled cocktail bar. Across the way is the used-clothing superstore Buffalo Exchange; further up Maryland are two shopping centres filled with pizza joints, coffeehouses, bars including the Freakin' Frog, and even a tattoo studio: The Pussykat Tattoo Parlor is one of the best in town, in a town with more tattoo shops than most.