West Las Vegas area guide
Get to know Las Vegas district by district—the best local restaurants and bars, arts and entertainment and things to do in West Las Vegas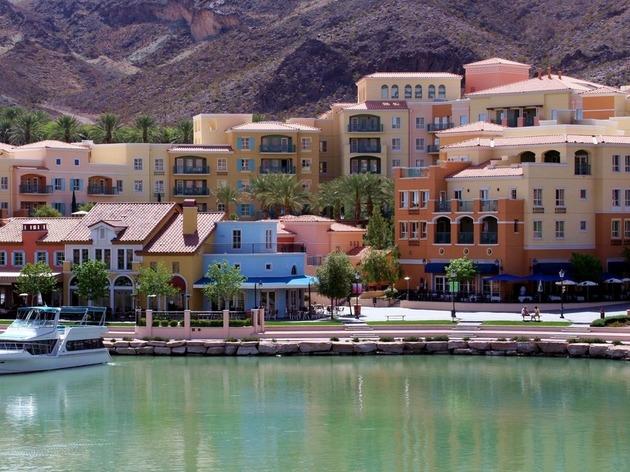 Like the ever-expanding waistline of a chowhound at a buffet, the area surrounding Las Vegas grows as much in girth as it does in density. Nowhere is this truer than of south-west Las Vegas, which over the last two decades has burst its metaphorical seams.

Fifteen years ago the southern edge was largely held in check by the I-215. Since then, Vegas has jumped its former boundaries to include areas like Enterprise and Southern Highlands, west of the I-15 and south of the I-215. The interior section of this town (to the north-east) includes the upscale residential developments of Spanish Trail and Spanish Hills, home to many of Las Vegas' notable figures. Take the I-215 Beltway out past Durango Drive, where it makes a sharp curve from an east-west axis and heads due north. Here the Beltway practically butts up against the mountains to the west.

Heading west from the Strip, Sahara Avenue yields little of interest. Chains make up most of the tenants, and continuing on, you'll pass countless car dealerships and fast food joints before reaching Rainbow Boulevard, surrounded by residential properties and heavy commercial development.

Farther west is Durango Drive, the beginning of the Lakes neighbourhood, where the waterside homes afford residents the chance to go boating and fishing. Lake East Drive features a walking trail through the surrounding parks, eventually dumping you out at Twain Avenue. At the far-western end of Sahara Avenue, nestled at the base of the mountains, lies the Red Rock Country Club (2466 Grassy Spring Place, 360 3100), a desert golf community that gives new meaning to the word "exclusive."