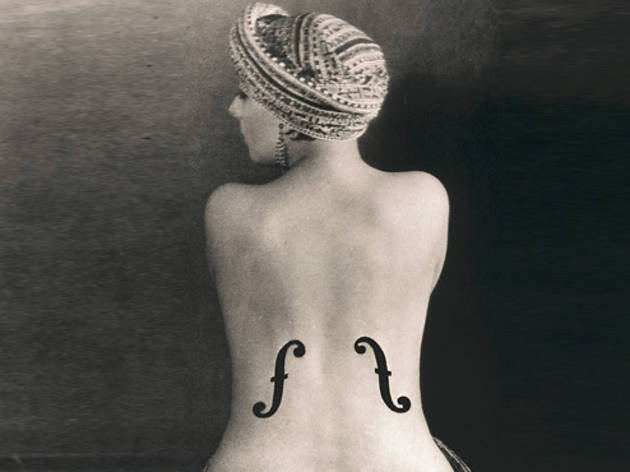 1/3
Born into abject poverty as Alice Prin, Kiki made her living primarily as an artist's model, posing Francis Picabia and Jean Cocteau among others. Crowned 'The Queen of Montparnasse' by her circle of artist friends, she and Man Ray were lovers through most of the '20s. She inspired some of his most iconic images, including 'Le Violon d'Ingres' of 1924, with its playful painted F-holes. You can see the Man Ray Portraits at The National Portrait Gallery, Feb 15-May 26.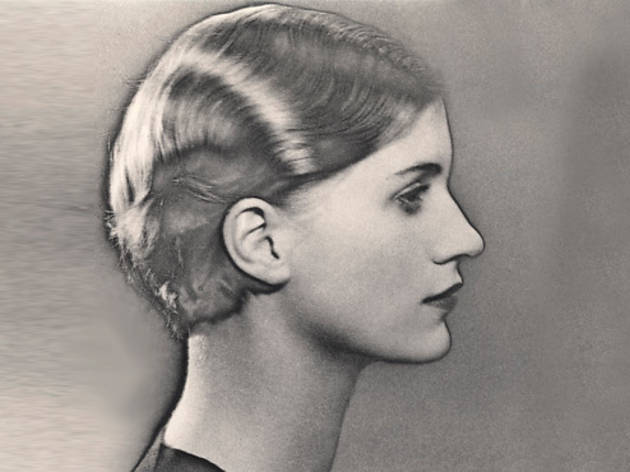 2/3
Miller, a hugely successful New York model, moved to Paris in 1929 and accosted Man Ray in a café with the words: 'My name is Lee Miller and I am your new student.' She became his assistant, lover and inspiration as well as a darling of the surrealist scene. Rumour has it that many of Ray's fashion shots were actually Miller's work and she became a striking photographer in her own right, eventually turning photojournalist and documenting WWII for Vogue. You can see the Man Ray Portraits at The National Portrait Gallery, Feb 15-May 26.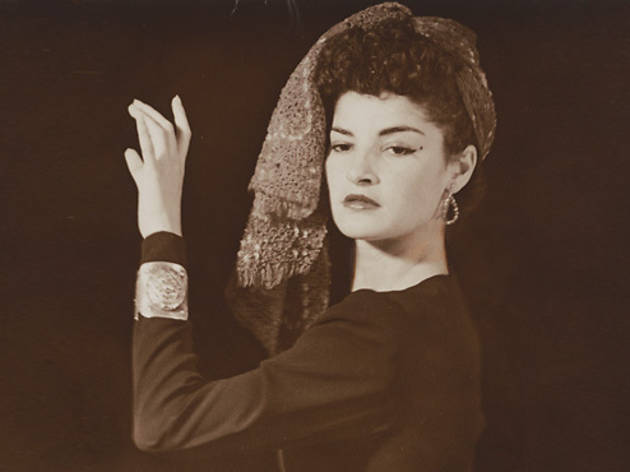 3/3
Fleeing the war, Man Ray returned to America in 1940 where he met a young dancer and artist's model who would go on to be the subject of hundreds of his photographs. The two married and moved back to Paris where they lived until his death. When she died in 1991, she was placed in the same tomb as him with an epitaph reading 'Together Again'. You can see the Man Ray Portraits at The National Portrait Gallery, Feb 15-May 26.
Man Ray Portraits – a preview gallery
A new exhibition delivers a stunning selection of work from one of the world's first great photographers
Ernest Hemingway called Paris a 'moveable feast', and he was lucky enough to arrive in time for the main course. The talent gathered there in the 1920s was truly astonishing and Man Ray appears to have photographed them all.

Man Ray, born Emmanuel Radnitzky in Philadelphia, arrived in Paris in 1921. He had already chopped up his name; now he uprooted himself, and his work shows a corresponding predilection for disconnection and disembodiment. 'Woman Smoking a Cigarette' (1920) is a head taken cleverly out of context; 'Noire et Blanche' (1926) has two of them, while Dora Maar seems to be removing her own.

Man Ray and his friend Marcel Duchamp became fellow-conspirators in a plot to disconcert the viewer: we get Duchamp in drag, or tonsured, or pensive as a parody of the romantic ideal. Elsewhere, Man Ray juxtaposes sitters with objects, imports patterns or phantoms, pounces on accidents. He disconnects the optic nerve, severs heart from mind. No wonder he loved France: his art works like a guillotine. And no surprise that, despite his ties to both surrealism and dadaism, Man Ray was never a joiner.
He didn't need such glamorous subjects: their fame may even have dimmed his own. But for hungry nostalgics, this exhibition resembles the car in Woody Allen's fantasy 'Midnight in Paris', whisking us to a privileged circle of unfettered and unmediated talent that is also a fantasy of equality among genius. We see a plump-cheeked, 24-year-old Hemingway, his first book just reviewed by Gertrude Stein; she then poses for Man Ray beneath her portrait by Picasso, whom he photographed the same year. There's no snobbery in finding such vibrant connective threads enthralling: these sitters shimmer, and only some of that is down to pose and lighting. None of us will ever see a play produced by Jean Cocteau, with sets by Picasso, costumes by Chanel and starring Antonin Artaud – one reason the gossipy, informed annotations are so welcome. When they fail, the absence is deafening. Poor Marie Laurencin, or André Derain: it seems strange to explain Salvador Dalí – and Picasso! – yet not these less famous painters.
Still, the scope is incredible. There is fashion magazine work; marked-up or differently cropped images. Just when you think it can get no better, Lee Miller appears. They became collaborators and lovers, inventing together the eerie solarisation technique that silvers several of these images like moonlight, or nostalgia.
Man Ray, severer of heads and summoner of ghosts, does not deal in grim realities. You must look elsewhere for the quarrels, failures and suicides that annotated these lives. His images are such glittering exercises in artifice that a solitary pastoral – Ray's wife in a sun-dappled Californian glade – is as startling as a flock of sheep in your living room. Elsewhere, all is harmony. He may have liked removing torsos, but he loved a well-proportioned face, and the exhibition ends with graceful symmetry: Catherine Deneuve in 1968, a blonde to echo Miller nearly 40 years before, with every crazed accoutrement, from earrings to chessboard, seeming to recall an earlier photograph. There were so many ideas in that one head that his illustrious friends were really just extra bodies: in the end, the most glamorous collaboration of all was Man Ray with himself.
Support Time Out
We see you're using an ad-blocker. Ad revenue is Time Out's main source of income. The content you're reading is made by independent, expert local journalists.
Support Time Out directly today and help us champion the people and places which make the city tick. Cheers!
Donate now