Notting Hill pubs
Find the perfect pub – from relaxing neighbourhood boozers to refined gastropubs – in our guide to drinking in Notting Hill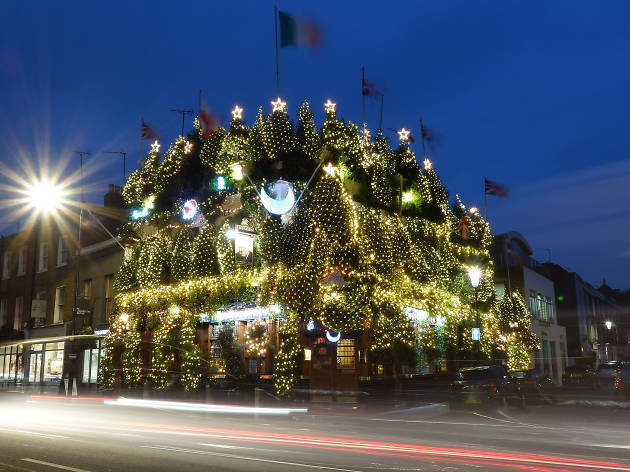 From laidback gastropubs that are perfect for Sunday sessions to lively neighbourhood joints that get extra lively come Notting Hill Carnival, you'll likely find that the watering holes of Notting Hill have a lot to offer. Yes, some are classy west London pubs, but there are also some down-to-earth boozers in this neck of the woods that are well worth seeking out down the backstreets.
RECOMMENDED: Find more fun in the neighbourhood in our Notting Hill area guide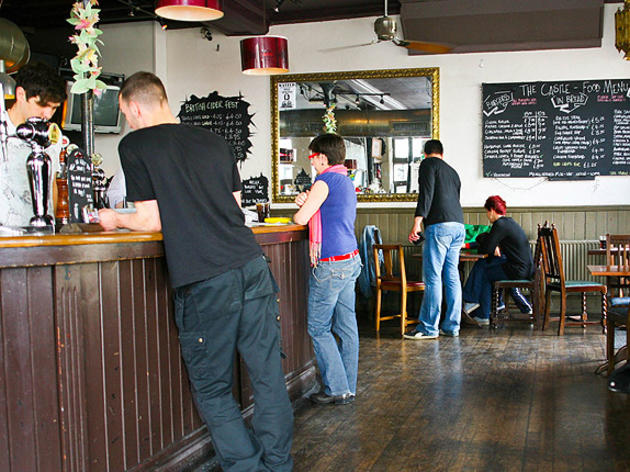 Bars and pubs, Gastropubs
Whatever the price and quality of the gastropub fare (sausage and mash for £13), this is a proper Portobello local. The majority of the jolly, bohemian-minded punters hanging around the pleasingly sparse, open-plan interior – probably at the bar – seem cheerfully merry whatever the time of day, which is testament of sorts to the agreeable atmosphere cultivated by the matey staff.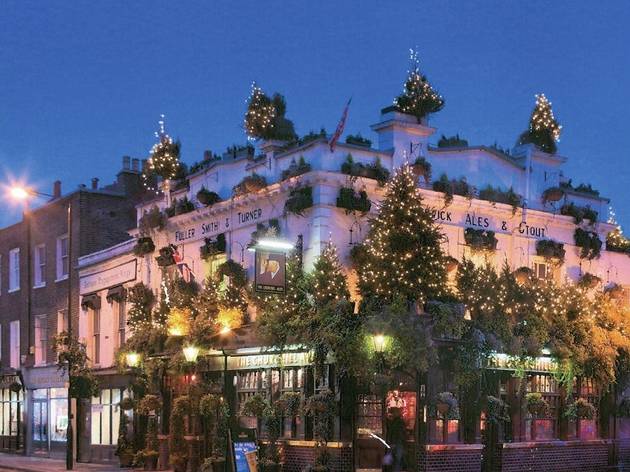 This may just be one of the most popular pubs in London, with tourists heading out west to catch a glimpse of the gorgeous floral canopy that covers the Fuller's building. Inside is just as out-there, with wartime memorabilia and shiny copper things a-jangling. Grab Thai cuisine in the rear restaurant or sup ale and nibble on cheese at the old-fashioned bar in among the amateur photographers.
Bars and pubs, Gastropubs
Owner Tom Conran was a gastropub pioneer, and the Cow continues to serve fine, pricey, fish-oriented food in its upstairs restaurant. Eating in the smallish downstairs bar is a different proposition: seating is pub-style (small round tables, banquettes and stools); the short menu is chalked on a blackboard, and no reservations are taken. It's unpretentious, with drinkers at the front putting away well-poured Guinness.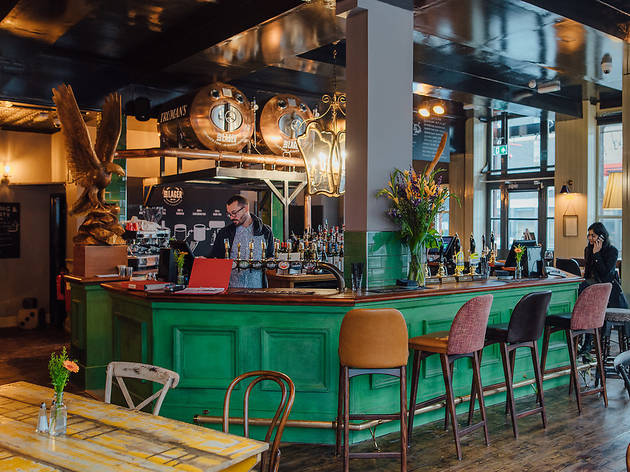 Bars and pubs, Gastropubs
A recent revamp from Hippo Inns means that The Eagle has taken flight as a Notting Hill local, popular in particular for the two tanks of Raw lager balanced on the bartop. Get your schnitzel fix on a menu of Bavarian bar snacks. Don't worry, they still serve burgers to the pub purists.
Venue says Spread over two floors, downstairs you'll find a classic, relaxed pub complete with wood fire and spectacularly fresh Truman's Raw beer.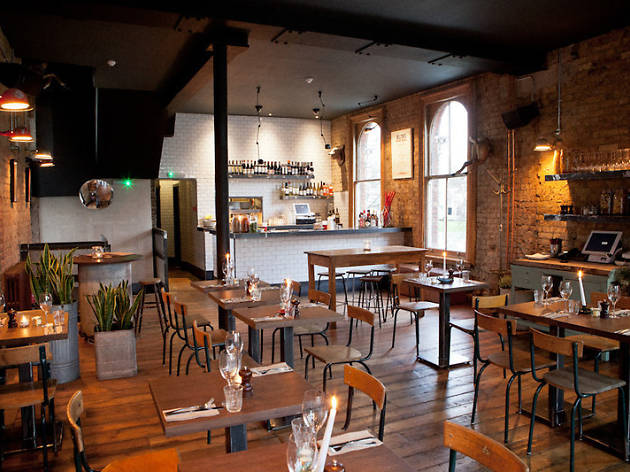 Another of the area's trad pubs that's been given a posh lick of paint, the old bar is now populated with bright armchairs in a crushed velvet finish. While there's a craft beer selection to match any other decent pub, there are over 40 gins to select from in the El Gin Bar (see what they did there?).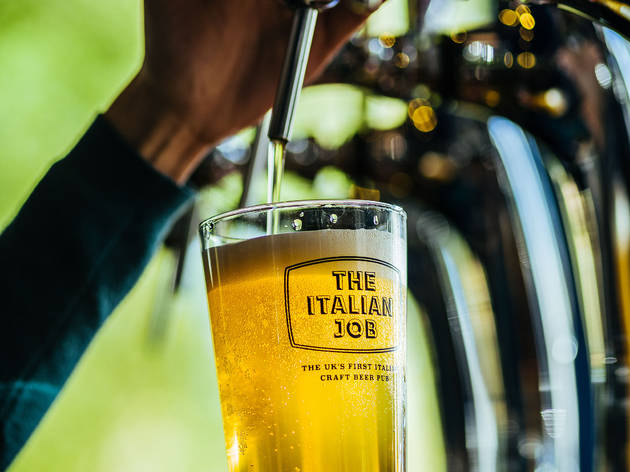 Bars and pubs, Craft beer pubs
This second branch of The Italian Job is just as committed to Italian craft beer (or birra artiginale, if you fancy showing off to your friends) as the original in Chiswick, with 14 on tap to sample. They're poured in a light-filled, blue-walled beauty of a pub and served alongside some pretty impressive Italian eats.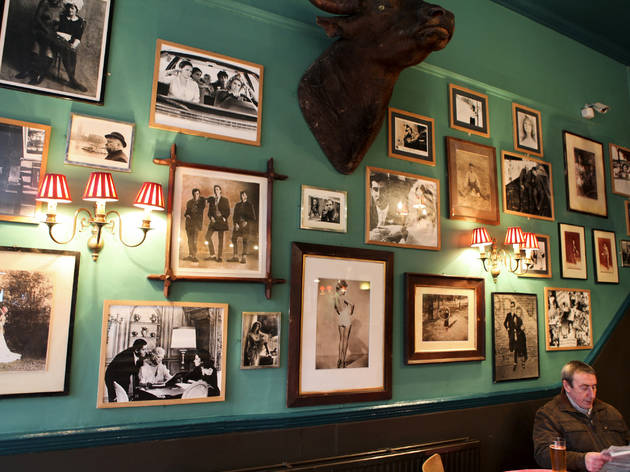 The future of this much-loved pub near Portobello Market is unclear, but locals are gathering together to raise funds and make sure it stands for times to come. The Theatre Bar acts as a venue for music and comedy acts, and as such, a campaign to save the pub against development has been backed by the likes of Eddie Izzard and Cerys Matthews.
The prominent, self-standing pub sign outside proudly declares 'Free House', and sure enough, the Ladbroke Arms is a law unto itself. With smart dining, a drinking terrace out front and a list of wines and ales worth perusing, there seems to be something for everyone here.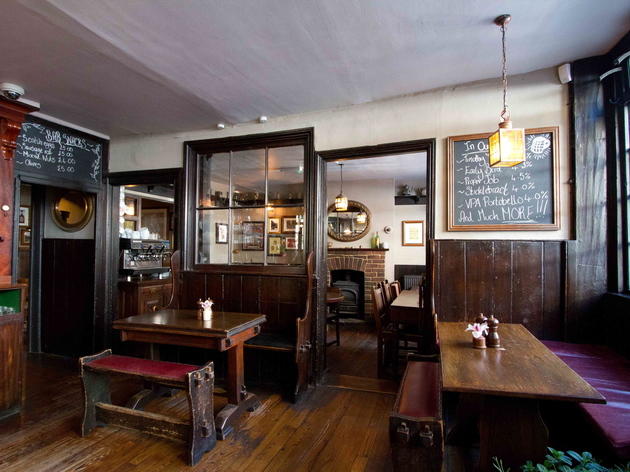 A charming, wood-clad backstreet boozer with interesting cask ales from small UK brewers. But don't forget the option of a bloody mary or Pimm's in the idyllic pub garden. The Windsor Castle is just as popular on Sundays too, with roasts being served to large family groups and small crews of friends (all well-heeled, obviously).
First, you'll see a sturdy pub, occupying the corner of Portobello Road and Westbourne Grove. Within, there are partitioned areas done out in neat, shiny wood and interconnected by chest-high doorways. Among the photographs – past carnivals, touched-up images of Portobello Market – is another oddity: a wall honouring the man after whom the pub is named, the so-called Yellow Earl, who is most famous as the founder of the AA.