Unusual and original things to do in London
Don't follow the crowd. We've searched the capital's nooks and crannies to find the very best unusual things to do in London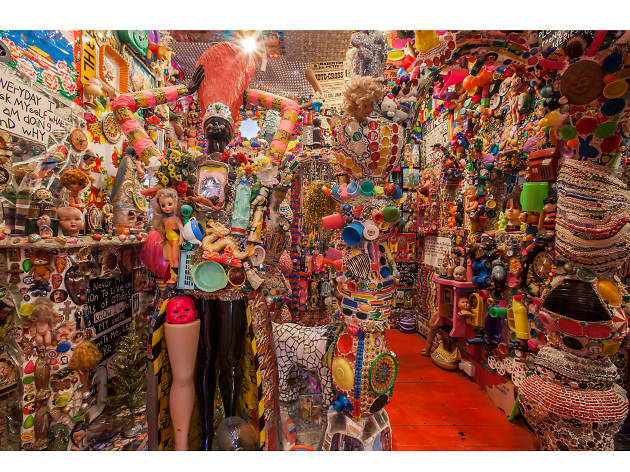 Looking for things to do in the city? Why not delve into unusual London. The capital's world-famous museums, attractions and exhibitions are always worth a visit, but in a city as big, sprawling and packed with history as London, there's always a weird 'n' wonderful way to entertain yourself.
Here, we've collected some of the freakiest and most fantastic things to do in the capital next time you have a few hours to kill, from eggs with painted faces at Clowns Gallery-Museum London to the House of Dreams and your chance to sleep with the lions at London Zoo. Just open your mind and warn your friends in advance that your Instagram might be about to get kinda strange... Or maybe don't warn them, and wait for their hilarious bemused comments to roll in.
RECOMMENDED: 101 things to do in London
The best unusual things to do in London
Attractions, Zoos and aquariums
The appeal of a sleepover in (well, next to) the lion enclosure is obvious: it'll be like living in the real life 'Jungle Book'. Hire a lodge and enjoy private guided tours around different animal enclosures after hours. A two-course dinner and breakfast are included, so you won't have to worry about your rumbling stomach waking up the neighbours.
When he wasn't designing notable buildings (among them the original Bank of England), Sir John Soane (1753-1837) obsessively collected art, furniture and architectural ornamentation. In the nineteenth century, he turned his house into a museum to which, he said, 'amateurs and students' should have access. The result is this perfectly amazing place in central London, open Wednesday through Sunday and completely free to visit.
Attractions, Religious buildings and sites
Open on the first Friday of each month or by appointment, this small gallery displays photographs, props and costumes used by some of Britain's most famous clowns. Clowns have an unofficial rule that no two performers are allowed to have the same make-up. In order to ensure that clowns weren't duplicating each other's look, a practice of painting each unique design onto an egg began. The museum has a collection of more than 200 of these eggs.
Attractions, Historic buildings and sites
A beautiful time capsule attraction where visitors are immersed in a unique form of theatre. The ten rooms of this original Huguenot house have been decked out to recreate snapshots of life in Spitalfields between 1724 and 1914. A tour through the 'still-life drama', as American creator Dennis Severs put it, takes you through the cellar, kitchen, dining room, smoking room and upstairs to the bedrooms. Tours take place on Monday, Wednesday and Friday evenings, and a typical visit lasts around 45 minutes, so it's a quirky alternative to a post-work drink.
5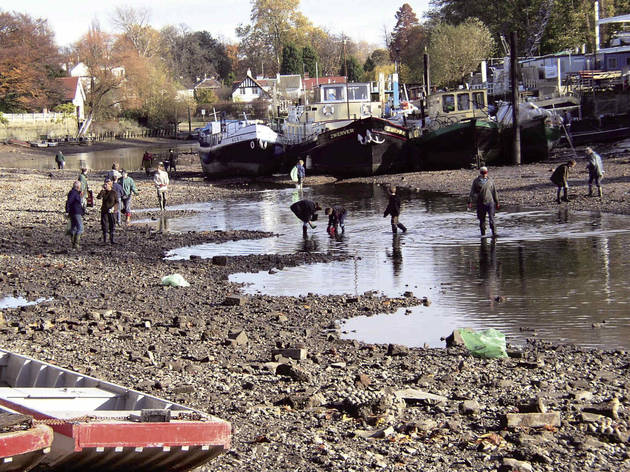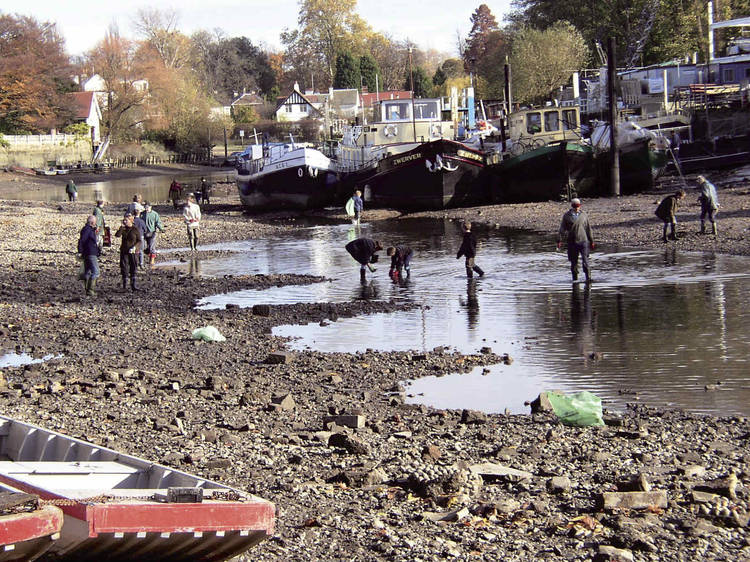 If you head from east to west on the Thames, things start getting quite interesting. Along the Putney to Hampton Court stretch and beyond, little islands start popping up along the way. And one of the larger ones, Eel Pie Island, became famous in the 1960s for blues gigs and later for its recording studio. Now this privately owned island is home to a nature reserve and artists' studios. You can grab a rare chance to see it for yourself on one of the few open days they hold there each year. A curious, little-known river haven.
Sport and fitness, Stadiums
This London 2012 Olympic Games venue is open to the public for adrenalin-fuelled white-water rafting, canoeing and kayaking sessions – riding the rapids that challenged the world's best makes for an action-packed experience. On the centre's raft adventure, you'll be high-siding, spinning and nose dunking on the Olympic Standard Competition course before you know it.
God's Own Junkyard showcases neon artist Chris Bracey's personal collection of work in a salvage yard in Walthamstow. It contains everything from his signage for Soho sex clubs in the '60s to his work for the movie industry, including pieces that were used in 'Captain America', 'Eyes Wide Shut', 'Byzantium' and more. Once you're done being dazzled, you can grab drinks and snacks at the yard's own Rolling Scones Cafe (lolz).
Things to do, Walks and tours
Take a guided walk at low tide around Deptford Creek, one of the last natural creeks to survive in the UK. The creek is a haven for freshwater and saltwater plants and animals including birds, butterflies and some 120 species of wild flowers. Walks last around two hours, cost £8-£12, and booking is essential.
This zoological museum, the only one of its kind in London, seems like it's been here for a century or more. Such is the transporting effect of seeing avenues of display cases stuffed to the gunnels with animal skeletons, taxidermy specimens and creatures preserved in fluid, like a true Victorian wunderkammer. From a jar of tiny moles to a huge elephant skull, there is plenty here to draw gasps of amazement. Don't turn up too early, though; the museum opens its doors from 1pm-5pm, Monday through Saturday.
Kayak down the Thames in a bovine boat as part of this watery sightseeing tour. A two-or-three-man vessel decorated with a black and white cow print will be your mode of transport. There are several waterway routes you can pick from, including Hackney Wick or around Limehouse Basin, and some come with meal stops for hungry canoers.
This Mare Street curiosity shop is both on the art circuit and determinedly off any beaten track. Peek through the windows and you'll see a world in which velvet-cloaked Victorians, or perhaps The Mighty Boosh, might reside. Entering the shop, which is also the spiritual home of the esoterically minded Last Tuesday Society, reveals a wunderkammer of shells, skulls, taxidermy specimens and assorted oddities.
Down a perfectly normal-looking street in East Dulwich you'll find a perfectly not-normal-looking abode. Taking the concept of one man's trash being another man's treasure, artist Stephen Wright is in the process of covering every available surface of this home in his kitschy mosaics. Everything here comes together in a magical hideaway that's only open to the public a few days a year.
Things to do, Classes and workshops
A flying trapeze school that sets up camp on the north-west side of Regent's Park for the summer with expert acrobats teaching all sorts of fancy tricks on the highly strung bars. Even beginners aim to be 'caught' by the hands of a (trustworthy) instructor by the end of a two-hour session.
A unique dining experience that aims to encourage participants to re-evaluate their approach to eating. At Dans le Noir? you eat in complete darkness, so it's the taste, smell and texture of the food on which you focus. Before being led into the pitch-black basement by the restaurant's blind waiters, you select one of four colour-coded mystery menus. And if you spill anything down your top, no one's going to notice.
Your hair's gently flying behind your ears, your thighs are burning and your backdrop is a mountain range, but this ain't no Alpine adventure. Chel-Ski is a dry slope that offers skiing and snowboarding training just a ten-minute walk from Fulham Broadway station on a giant astroturf treadmill.
More to explore
Snap up exclusive discounts in London
Time Out's handpicked deals — hurry, they won't be around for long...