Sundance Film Festival: London line-up
Sundance Film Festival: London showcases the cream of indie cinema. Here are a dozen gems – plus one surprise pick – you won't want to miss
Returning for its seventh year, Sundance Film Festival has leapt on to London's cultural map like its movie namesake into a mountain gorge. Every May-dash-June, it delivers a fresh array of indie gems Londoners may not be totally familiar with, but soon will be – and in a big way (take 'The Big Sick', 'Hereditary' and 'Leave No Trace' as three recent examples).
2019's festival line-up is no exception. Opening the show on Thursday, May 30 is 'Late Night', a chat-show-centred dramedy written by confirmed self-professed Anglophile Mindy Kaling that co-stars 'The Office' (the US edition) actor and London's very own, and very excellent, Emma Thompson.
But why have you got a picture of Holliday Grainger and Alia Shawkat above? we hear you ask. The pair are the co-leads of Time Out's own gala screening at the festival, 'Animals'. It's a deliriously energised and rawly authentic depiction of female friendship adapted from Emma Jane Unsworth's 2014 novel and we think you'll love it.
The closing gala on Sunday, June 2 is 'Hail Satan?', a provocative doc that won't necessarily convert you to actual devil worship but does promise to tackle some thorny questions of religious hypocrisy and cant in modern-day America.
There are a loads of other potential gems on the list, so without further ado we present the Sundance Film Festival: London line-up.
Sundance Film Festival: London runs May 30-Jun 2. For more info, head to www.picturehouses.com/sundance.
Director Nisha Ganatra
Cast Mindy Kaling, Emma Thompson, John Lithgow
If the fact that the brilliantly funny Mindy Kaling wrote and stars in this comedy-drama doesn't have you rushing to Picturehouse Central, the fact that it also features the ever-immaculate Emma Thompson should. It's this year's opening-night gala and has Thompson playing a late-night talk-show host who hires Kaling's writer to help reverse her ratings slide. A story of women bossing it in the workplace, it promises zeitgeist-capturing.
See this if you liked 'The Big Sick' (2017)
Director Todd Douglas Miller
Ever wanted to go back in time and into space with Neil Armstrong, Buzz Aldrin and Michael Collins? This might be the closest you could get. To mark the fiftieth anniversary of the Apollo 11 moon landing, archive 70mm footage of the expedition has been restored and edited to create an immersive blow-by-blow account of the mission. It'll be a misty-eyed nostalgia trip back to a time when the entire planet was united in a common goal. To Piccadilly Circus and beyond!
See this if you liked 'First Man' (2018)
Director Bart Freundlich

Cast Michelle Williams, Julianne Moore

Bart Freundlich ('The Myth of Fingerprints') directs wife Julianne Moore in a tense family melodrama that opened Sundance 2019 in Utah. Moore plays a wealthy woman who offers to donate a generous sum to an Indian orphanage – if charity worker Isabel (Michelle Williams) agrees to attend her daughter's wedding. Dramatic twists are unleashed in this film based on Susanne Bier's Oscar-nominated Danish hit. Best of all, it's a gender-flipped version, giving two terrific actresses room to shine.
See this if you liked 'Rachel Getting Married' (2008)
Director Penny Lane
The real-life Satanists in this provocative documentary are actually not quite as evil as you might imagine. Sure, they wear black and the occasional set of horns, and yeah, they've been known to look at goats a bit funny, but their mission may be less sinister than that of your stereotypical devil worshipper. In this film – it's the festival closer this year – we see The Satanic Temple co-founder Lucien Greaves getting stuck into America's religious hypocrisies. Be there to soak up every absurdist, thought-provoking moment.
See this if you liked 'My Scientology Movie' (2015)
Director Jennifer Kent
Cast Aisling Franciosi, Sam Claflin
If you loved cult horror 'The Babadook', you'll have been waiting for the next film from director Jennifer Kent. This grisly rape-revenge thriller is an even darker prospect than her 2014 paranormal chiller. Set in period Tasmania, it follows the fate of a female Irish convict who is brutalised by an English lieutenant. Audiences are said to have been fainting during this epic horror that has plenty to say about patriarchy and violence.
See this if you liked 'Elle' (2016)
Director Sophie Hyde
Cast Holliday Grainger, Alia Shawkat
Time Out's gala movie is a gem. Holliday Grainger and Alia Shawkat play best pals whose friendship hits a bump. But this is no Hollywood romcom. The film haunts Dublin's pubs, dive bars and clubs, where the booze is free-flowing and the dialogue's whip-smart. Based on a novel by Emma Jane Unsworth (also the screenwriter), Sophie Hyde's portrayal of female friendship is a raw, funny and non-judgmental depiction of two complex, relatable young women.
See this if you liked 'Frances Ha' (2012)
Director Shola Amoo
Cast Sam Adewunmi, Gbemisola Ikumelo
A stellar showcase of British filmmaking talent, Shola Amoo's coming-of-age story tells of a Nigerian-British boy who moves to south London from a cosy country abode and struggles to adjust to inner-city living. Played by several actors over the years, Femi faces tough life choices that reflect the contradictions and racial tensions of modern Britain.
See this if you liked 'Moonlight' (2016)
Director Daniel Scheinert
Cast Michael Abbott Jr, Andre Hyland
If you've seen seriously offbeat Daniel Radcliffe comedy 'Swiss Army Man', you'll know that film's co-director Daniel Scheinert likes his comedy dark, a bit weird and preferably involving a corpse. This solo effort begins as a crime comedy, with two friends trying to cover up a mate's accidental death, but takes some surprising turns. Set in Alabama, it stars Scheinert himself as the ill-fated Dick of the title.
See this if you liked 'The Voices' (2014)
Director Patrick Brice
Cast Demi Moore, Ed Helms, Jessica Williams
Demi Moore is the boss in this satire about a manipulative CEO who takes her employees on a team-building caving weekend. Naturally they get trapped in a large cave, where surely some home truths will come out. It's like 'The Descent', only with more HR issues and fewer demonic hell goblins. It comes from director Patrick Brice ('Creep') and writer Sam Bain ('Peep Show', 'Four Lions'), so expect plenty of queasy horror-comedy and corporate commentary.
See this if you liked 'Sorry to Bother You' (2018)
Director Alison Klayman

American filmmaker Alison Klayman won the Special Jury Prize with 'Ai Weiwei: Never Sorry' at Sundance 2012. She's back with another film about an iconoclastic figure, albeit a radically different one. 'The Brink' follows ruddy-complexioned white nationalist and former Trump advisor Steve Bannon in a hard-hitting and potentially jaw-dropping doc. Beginning in 2017 when Bannon exited Trump's White House under a cloud, it tracks his ongoing attempts to unify far-right groups all over the world. It's the kind of movie you'll want to see in a crowd, with gasps of disbelief and laughter bringing you together in shared horror.
See this if you liked 'Vice' (2019)
Director Lulu Wang
Cast Awkwafina, Tzi Ma, Diana Lin, Jim Liu

Lulu Wang's much-praised Chinese-American family comedy is given a nifty biographical flavour with the ace Awkwafina ('Crazy Rich Asians') playing Billi, a version of Wang's younger self. She plays a struggling writer living in New York whose beloved grandmother, 'Nai Nai' (Shuzhen Zhou), is diagnosed with terminal cancer. Billi's family decide to keep the news from Nai Nai herself, staging a fake wedding to distract her and bring the clan together. The film's a proper charmer and a terrific showcase for Awkwafina's more weighty acting chops.
See this if you liked 'Crazy Rich Asians' (2018)
Director Ryan White

In the early '80s, people did not talk about sexuality.' So says Dr Ruth, the German-American sex therapist who made it her mission to change that, educating the general public in no uncertain terms with endless books and TV appearances. This documentary promises extensive access to the great doctor, now 90, and aims to explore the tragedies in her life as well as changing attitudes over the decades.
See this if you liked 'RBG' (2018)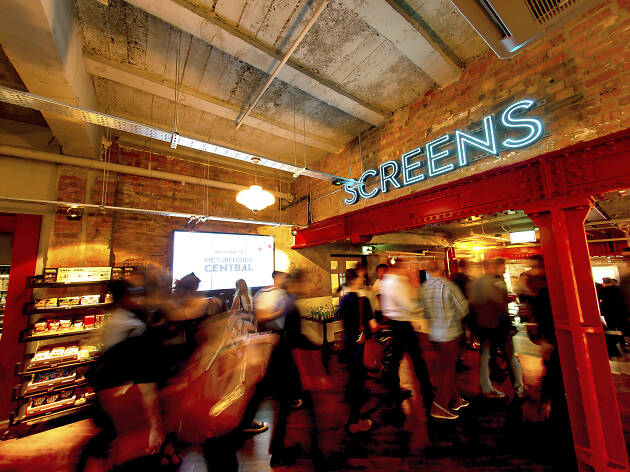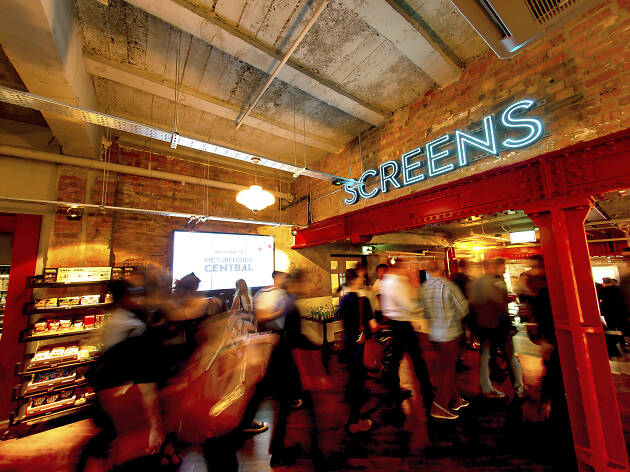 David Tett
This is where festivalgoers get to catch an unannounced title. The last two years' picks have been 'American Animals', Bart Layton's terrific heist thriller, and hilarious cult comedy 'Patti Cake$'. Trust us, it's worth taking a punt.

See this if you like surprises