There have been so many cookbooks published this year that it's no wonder there's currently a paper shortage. But which are worthy of your attention? Those created by London's finest chefs and supper club hosts, of course, from Mandy Yin, founder of Malaysian powerhouse Sambal Shiok to the folk behind cult Borough Market bakery Bread Ahead. These books will help you emulate iconic dishes from the city's dining scene at home.
For comfort-seekers
Ever dreamed of being able to whip up prawn fritters, spiral curry puffs and Penang assam laksa whenever and wherever you want it? Us too. And thankfully, we can now. Chef and founder of Sambal Shiok, Mandy Yin's debut cookbook lets you experience the flavours of Malaysia without leaving your kitchen. There are recipes for some of the signature dishes at her restaurant, like curry laksa and Malaysian fried chicken, as well as, homestyle dishes beef rendang, sambal mapo tofu and Assam fish curry. 'Over the years, many customers have asked me for recipes of various dishes that I have served,' Yin explains. 'I wanted a way to record all the recipes in a nice tidy package.'zz
Author's must-cook dish: 'Roti canai (crispy, flaky flatbreads), because I've been trying to crack this recipe for years. My husband and I spent a week eating roti while I perfected the recipe during the first lockdown last year.'
'Sambal Shiok: The Malaysian Cookbook' by Mandy Yin, Quadrille, £25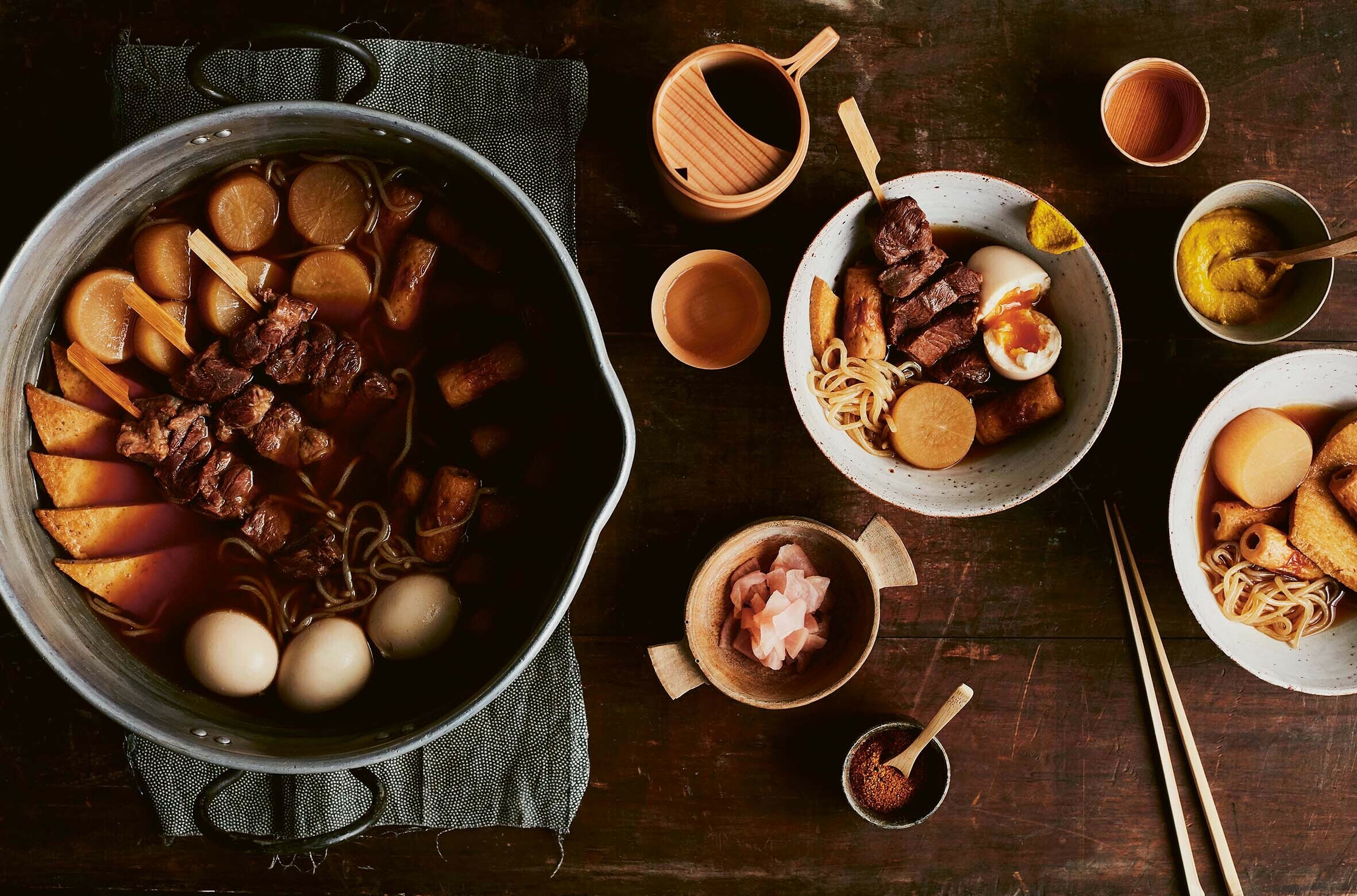 For dinner party throwers
Get a taste of Japan's unique take on the pub with 'Your Home Izakaya' from the chef and owner of Nanban, Tim Anderson. His latest book focuses on the casual style of eating found in neighbourhood izakayas. Many of the dishes, such as gyoza and karaage, feature on the menu at his ramen-focused restaurant. 'The book started off as something experimental and was meant to help me escape the realities of lockdown and travel restrictions, but in the end I found it actually helped keep me present and reminded me of the joys of home cooking,' Anderson says. 'During the process of writing and testing out recipes for it, I realised that eating this kind of food is fun, convivial and exciting, which made dinner more of an event and actually made me appreciate my time with my family more.'
Author's must-cook dish: 'The egg tofu with mapo sauce. Partly because it's just really delicious and has a great mix of flavours and textures, but also because it expresses some interesting commonalities between Chinese and Japanese cuisines.'
'Your Home Izakaya' by Tim Anderson, Hardie Grant, £25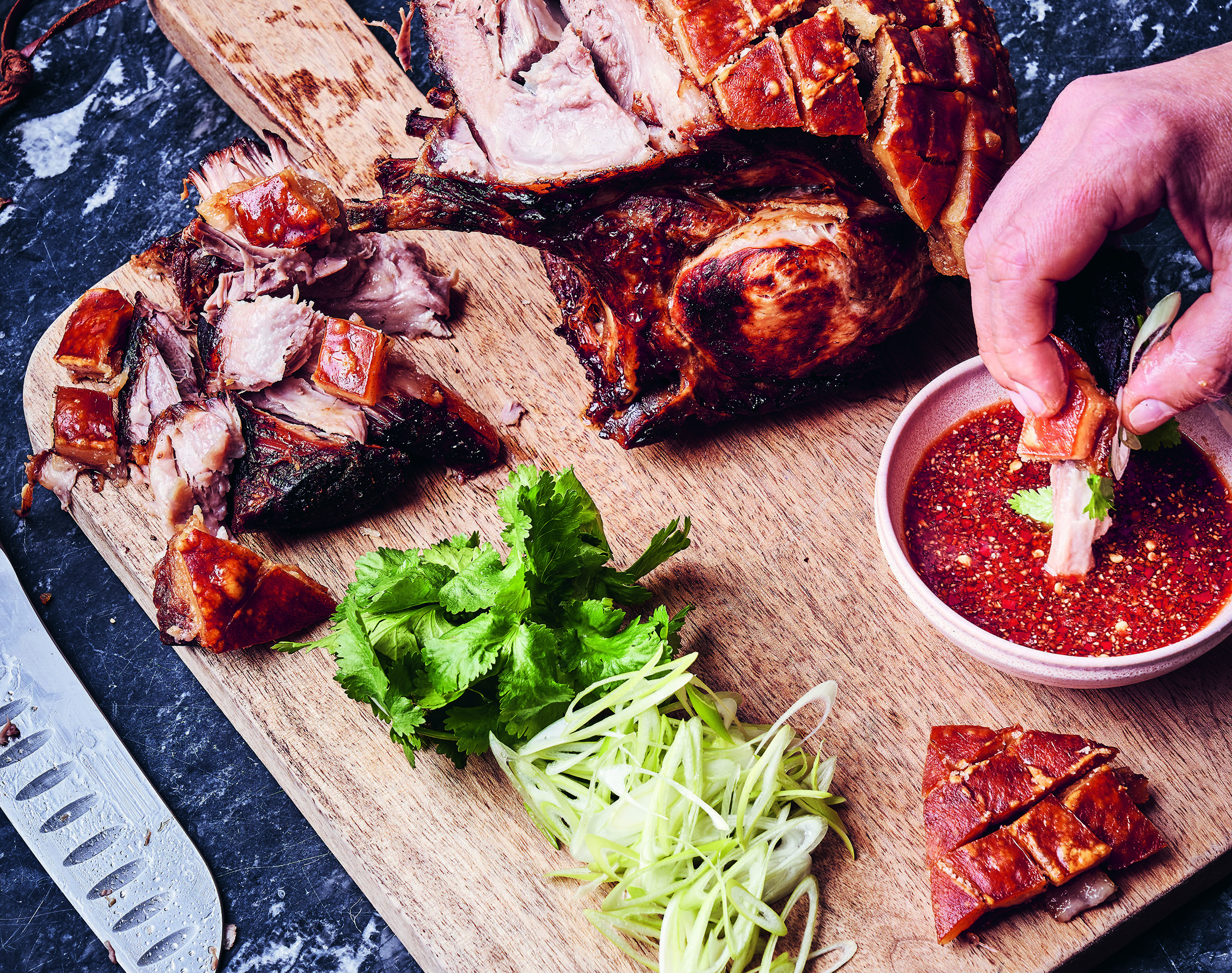 For newbie cooks who want to improve
Selin Kiazim, founder and chef of Oklava, has come up with a formula for cooking with 'Three'. Her latest book helps people understand the three fundamentals: acid, texture and contrast. 'My book revolves around the question: what does it take to make a great plate of food? For me, every time, it's acid, texture and contrast,' says Kiazim. 'There's loads of ideas and inspirations to take the recipe even further, in any direction you want. That's the sort of confidence I'd like this book to give people.'
Author's must-cook dish: 'Slow-cooked leeks and oysters mushrooms is one of my favourites because it's really easy, packed full of flavour and very versatile in its uses. I think it's the perfect recipe to start with and epitomises what "Three" is all about.'
'Three' by Selin Kiazim, Quadrille, £25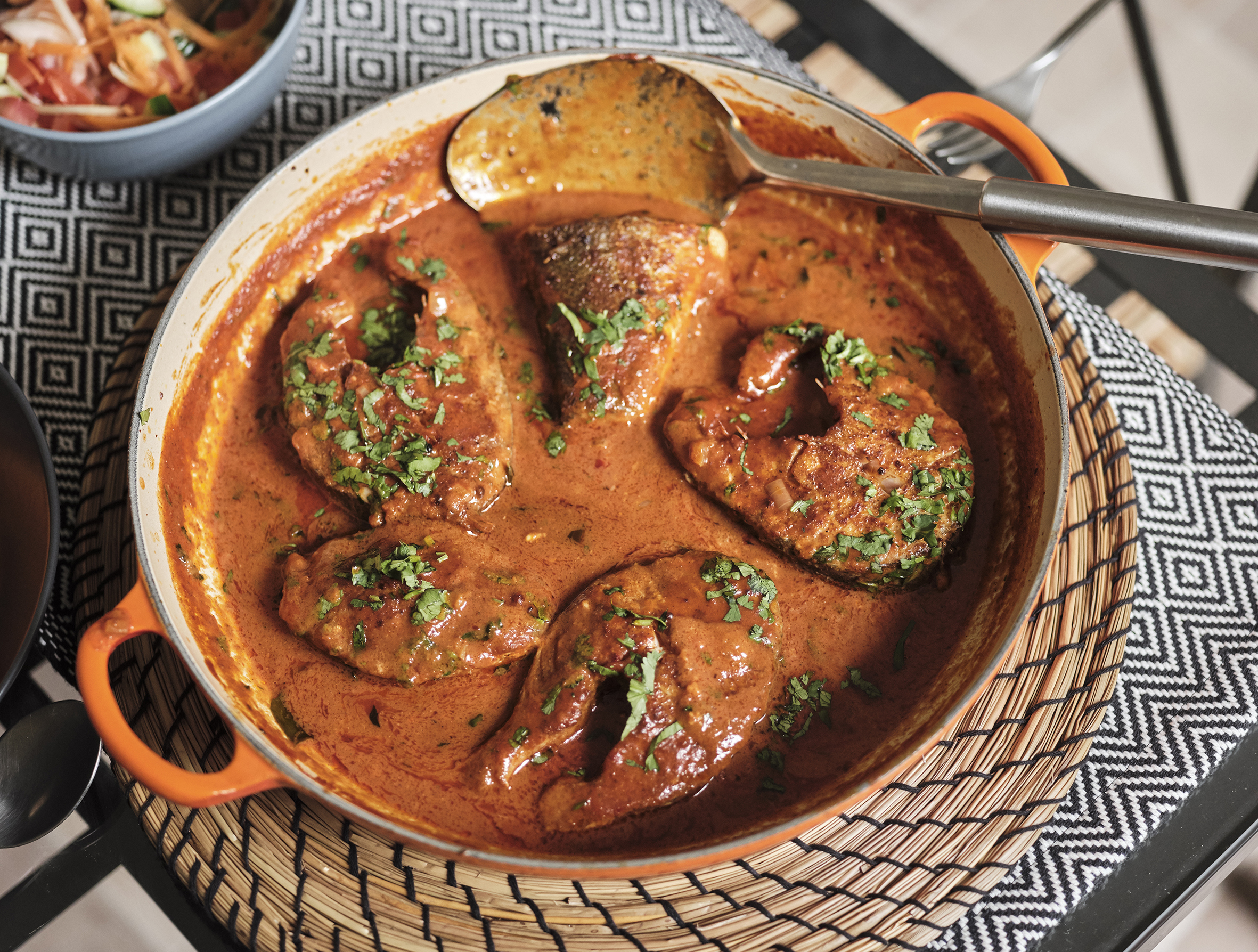 For people who like a story with their meal
Who run the world? The incredible women of hospitality! 'The Female Chef' by food writer Clare Finney and photographer Liz Seabrook spotlights 31 empowering and inspiring women redefining the British food scene, telling their stories and sharing their recipes. It features culinary superstars like ex-Flor head honcho Pam Yung, Bao's Erchen Chang, Skye Gyngell of Spring, Nieves Barragán Mohacho from Sabor, Darjeeling Express's Asma Khan (now star of Netflix's 'Chef's Table') and more. 'I was, and remain, simply in awe of women's seemingly limitless capacity to juggle a million different demands from a million and one different people,' Finney explains. '[They] rise to the challenges facing them, to knock down barriers and inspire others to follow.'
Author's must-cook dish: 'Anna Jones's sweet potato dhal. It's firmly entered my roster of after-work recipes because it has it all: easy but enjoyable to cook, with enough stages to make the process meditative; warming, nourishing, comforting yet nutritious; and pretty, too.'
'The Female Chef' by Clare Finney and Liz Seabrook, Hoxton Mini Press, £28
For post-lockdown home bakers
So you've finally mastered sourdough? Well, take those lockdown baking skills up a notch with the cookbook from London's cult bakery Bread Ahead. Learn how to tackle enriched doughs, laminated pastry, doughnuts, fillings and more. 'Baking was my antidote to the pandemic and I felt it was important to mark this by way of a cookbook,' Bread Ahead owner Matthew Jones says. 'The majority of the recipes in this book are simply scaled-down versions of what we do day to day in the bakery.' Consider this book your bread masterclass and you'll be a star baker in no time.
Author's must-cook dish: 'The chocolate pithivier. Partly because it is sensational and it was one of Bibendum's signatures when I worked there as a pastry chef in 1991. It was such an inspirational place to work.'
'Bread Ahead: The Expert Home Baker' by Matthew Jones, Hardie Grant, £26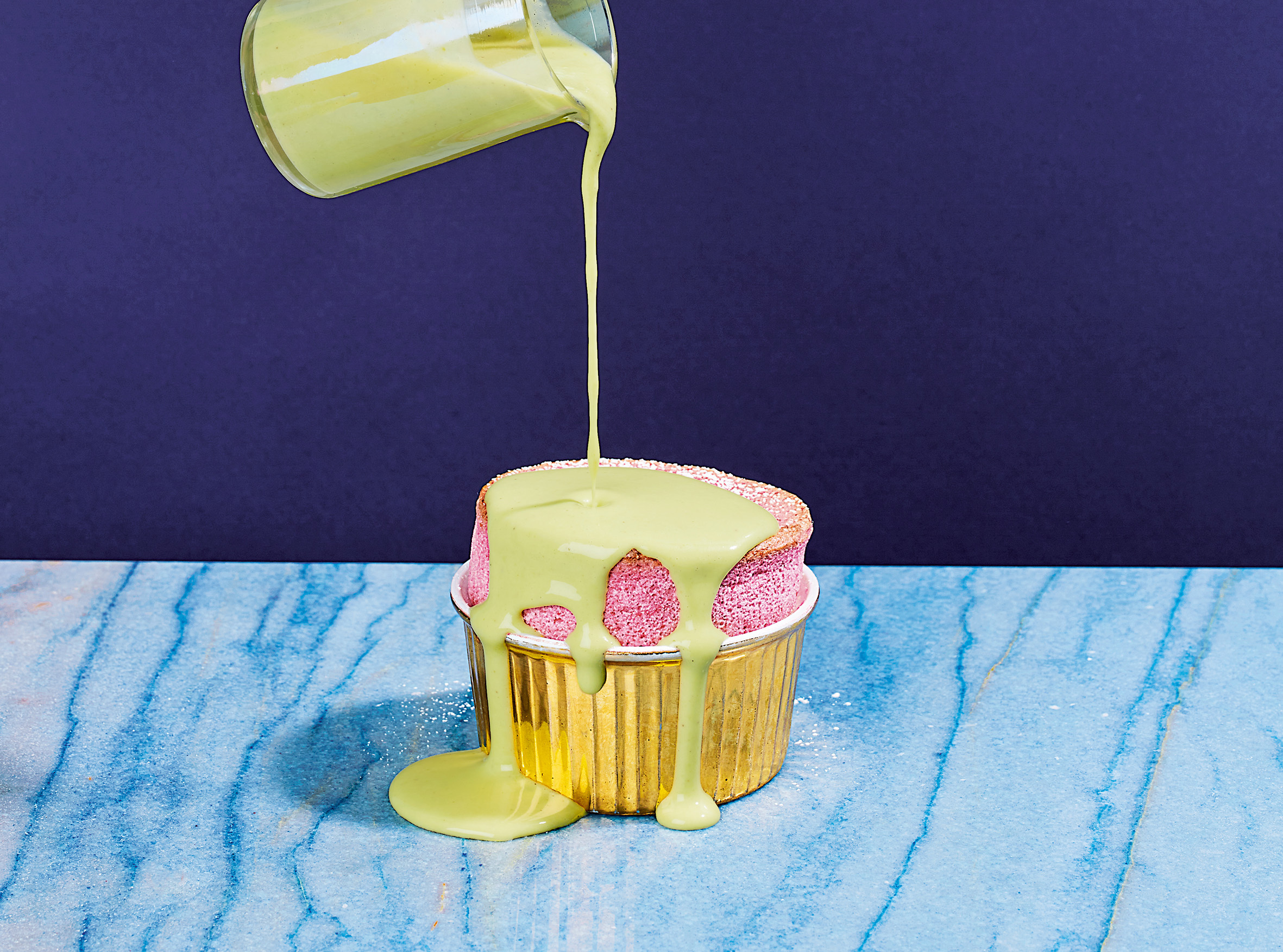 For the hopelessly sweet-toothed
It's likely that you've come across pastry chef, 'Junior Bake Off' judge and founder of Damson Jelly Academy online cooking school Ravneet Gill. She taught us all how to make her famous foolproof chocolate chip cookies in lockdown. Now, she's back with 'Sugar, I Love You', a book that's packed with playful dessert recipes such as miso caramel cereal tart, cherry and lemon pie and raspberry soufflé with pistachio crème anglaise. 'I wrote "The Pastry Chef's Guide" [my debut book] more for those who want to know the theory behind baking with staple recipes,' Gill says. 'Because that was out of my system, [with this book] I could have fun and introduce standalone recipes without having to constantly explain all of the whys.'
Author's must-cook dish: 'The recipe I use most often is the LPC: the lazy person's cake. It's just such a simple-to-make cake and bloody delicious. It took a lot of chocolate-cake baking to get this one right. Now I can make it with my eyes closed.'
'Sugar, I Love You' by Ravneet Gill, Pavilion, £20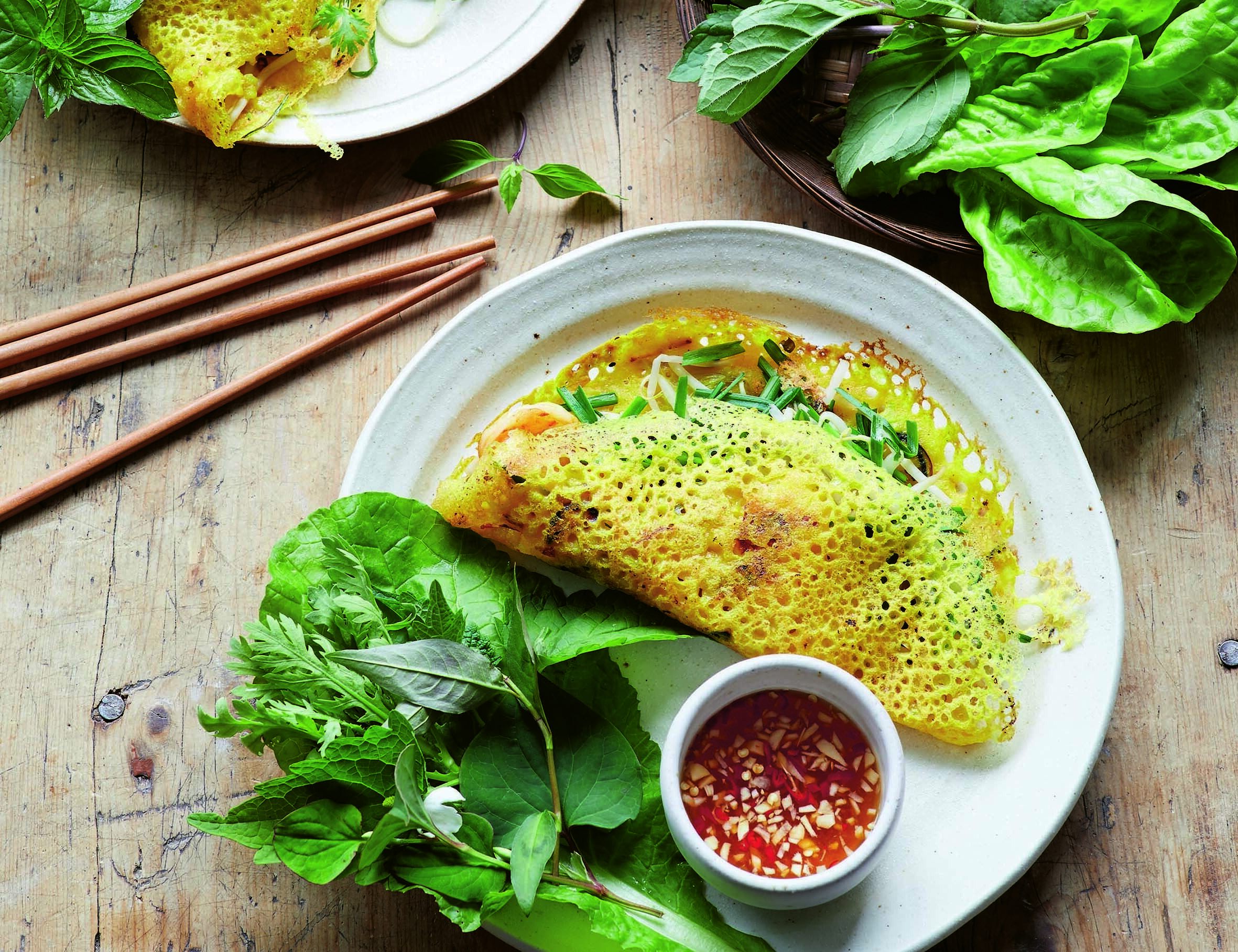 For anyone who needs artistic inspiration
A celebration of modern Vietnamese food, supper club host Uyen Luu's new book is the kind of volume that everyone needs on their kitchen shelves. She has included more than 50 recipes used at her supper clubs, like lemongrass ribeye steak noodle salad, bánh mì, beef pho and pandan swiss roll with mango and cream. 'I wanted to demystify Vietnamese [cooking] and my whole thought process is to make it as achievable as possible,' Luu says. 'I feel a great sense of fulfilment to be able to be part of people's kitchen joys.'
Author's must-cook dish: 'Chicken pho, because it's one of the most common dishes that I have seen people cook on social media. It is really surreal to see people using my book. It gives me great thrills to see how easily pho can be achieved at home and [cooking it] becomes incorporated into people's lives and becomes a skill that is used weekly.'
'Vietnamese' by Uyen Luu, Hardie Grant, £22
Want to eat more words? Here are our favourite cookbooks from this year.
Do good and eat good with the 'Chefs at Home' cookbook that supports out-of-work restaurant staff.