Heads up! We're working hard to be accurate – but these are unusual times, so please always check before heading out.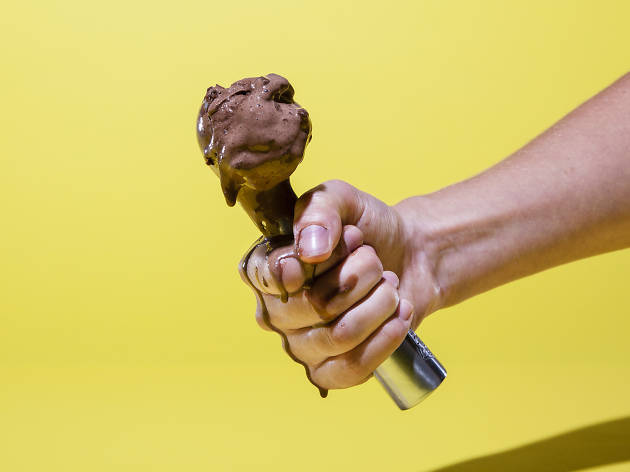 Ben & Jerry's ice-cream flavours ranked worst to best
We ate all the ice cream so you don't have to. Make a beeline for the freezer aisle
You need it when it's hot. You need it when you're halfway through a stage show. You need it when you're on the sofa in PJs and socks and feeling all Bridget Jones. A tub of Ben & Jerry's can solve many a problem, but how do you ever know which flavour to choose? And which of the pints would you be able to down in one? A select team of Time Out's best eaters tasted their way through the ten most popular Ben & Jerry's ice-cream flavours and ranked them. These are the sticky results.
Ben and Jerry's flavours ranked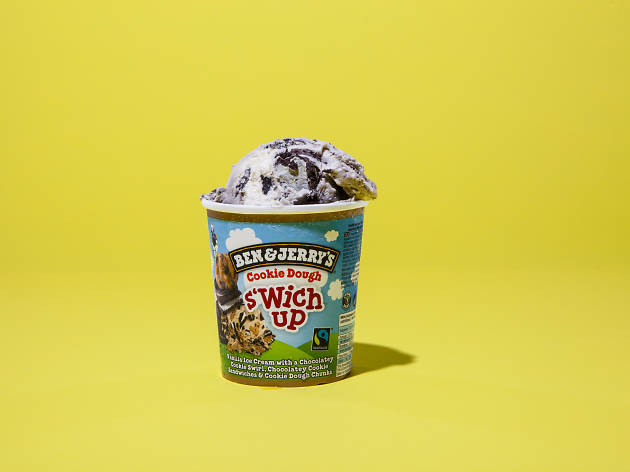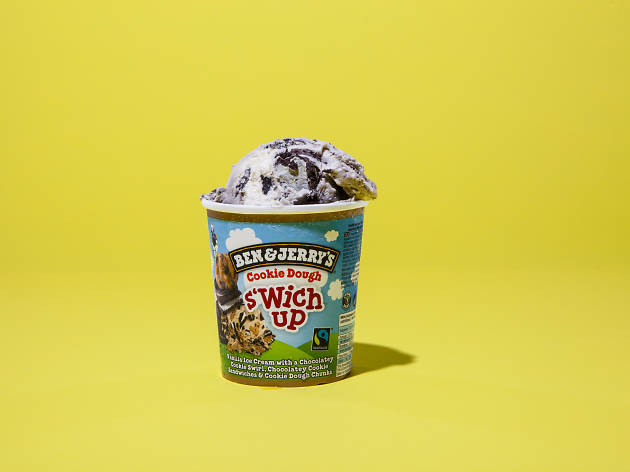 10. Cookie Dough S'wich Up
Gluttony points 89/100
Sugar rating 69/100
Taste sensation 45/100

On paper there's a lot going on in this biscuit-heavy flavour, but in practice it's basically vanilla with soggy chocolate biscuit chunks that are all too present.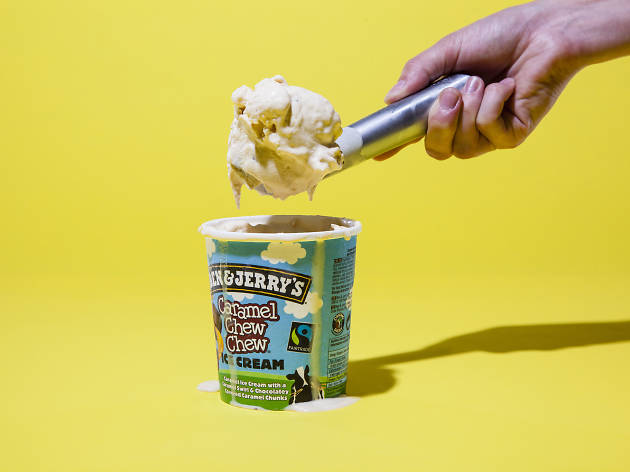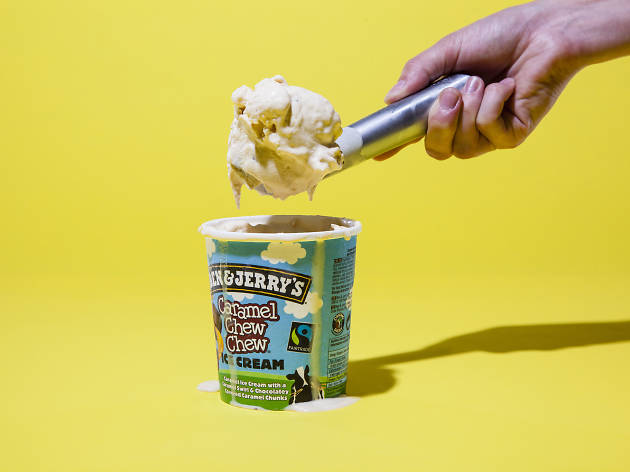 © Andy Parsons
Gluttony points 87/100
Sugar rating 85/100
Taste sensation 54/100

The sugar hit in this caramel-laden vanilla tub is offset (just) by rich little chocolate drops that have a lovely crunch to them. That said, even an emotional eater on a comedown wouldn't be able to make it through a full tub.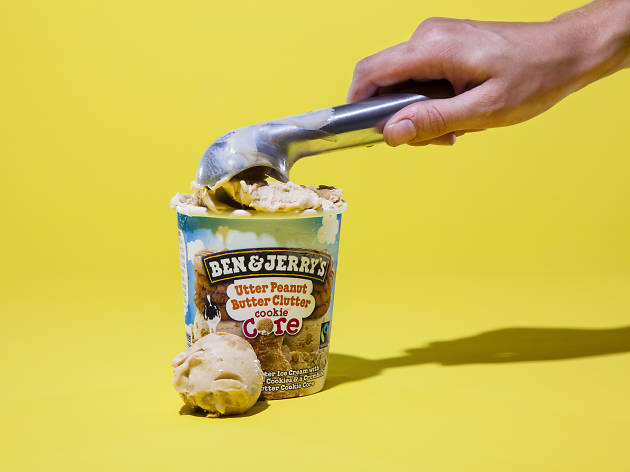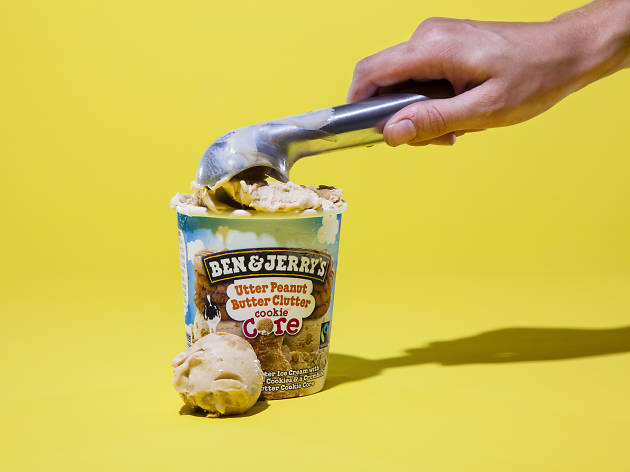 8. Utter Peanut Butter Clutter Cookie Core
Gluttony points 81/100
Sugar rating 65/100
Taste sensation 67/100

This would make a killer milkshake. It's gloriously nutty, with peanuts packed into every last element. Almost to the point of it sticking to the roof of your mouth like straight peanut butter does. The peanut cookies don't bring much to the party except a denseness to the ice cream, though.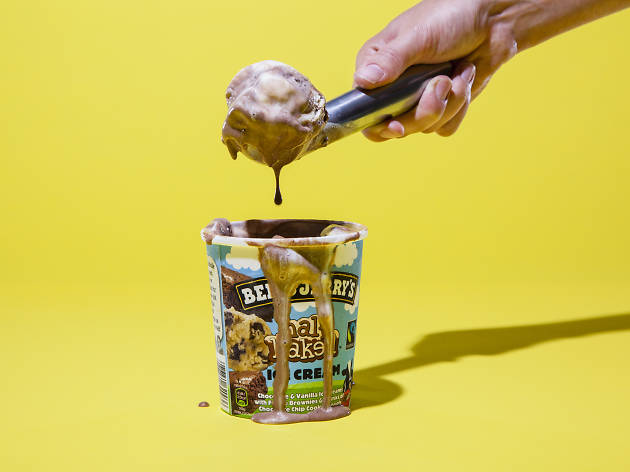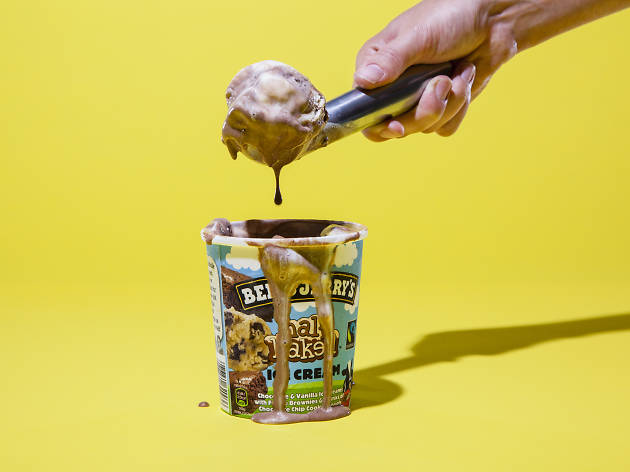 © Andy Parsons
Gluttony points 82/100
Sugar rating 65/100
Taste sensation 77/100

If you struggle with the turmoil of indecision this best-of-both-worlds flavour is for you. Chocolate brownie chunks in cocoa-rich ice cream share a pot with bright white vanilla and squidgy blobs of cookie dough. They don't do much to improve each other, but it saves an argument in the freezer aisle. The four seasons pizza of the Ben & Jerry's canon.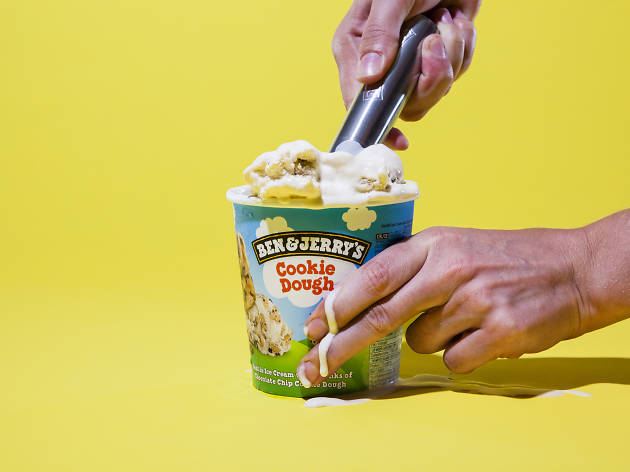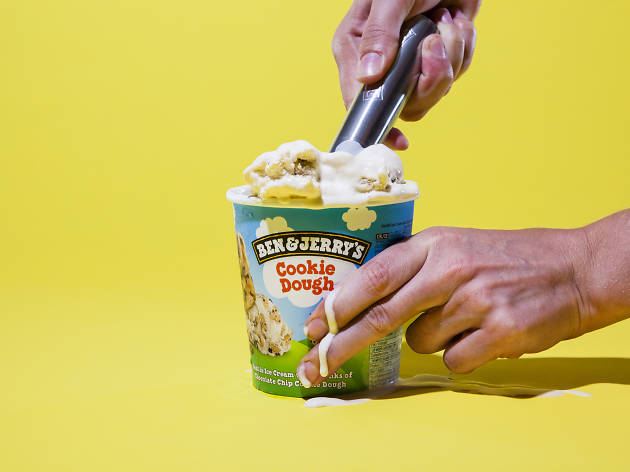 Gluttony points 72/100
Sugar rating 78/100
Taste sensation 82/100

How do you improve a great quality vanilla ice cream? Churn in a load of cookie dough blobs and dark chocolate chips until it has more than a hint of American nostalgia about it. The dough has a slight grittiness to it – just like when you pinch it from your mum's mixing bowl – and gives nice bite to the bowlful. Cookies and milk in frozen form, basically.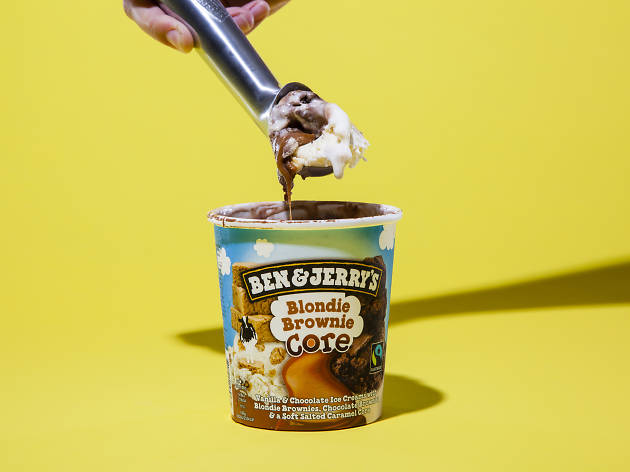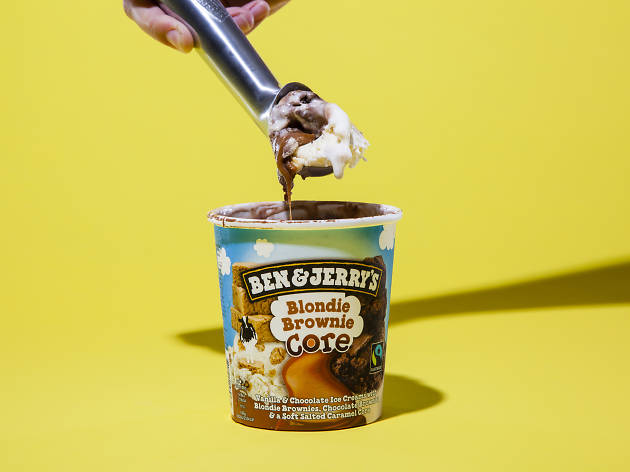 Gluttony points 90/100
Sugar rating 70/100
Taste sensation 75/100

Two kinds of ice cream hiding two kinds of brownie form rich, dense barricades for a sticky central tube of caramel sauce, and there's not much to complain about. This is the tub to give to that friend who always digs out the best bits – they can't possibly mine the whole thing. Could do with more saltiness to offset all the sugar but top marks for creativity.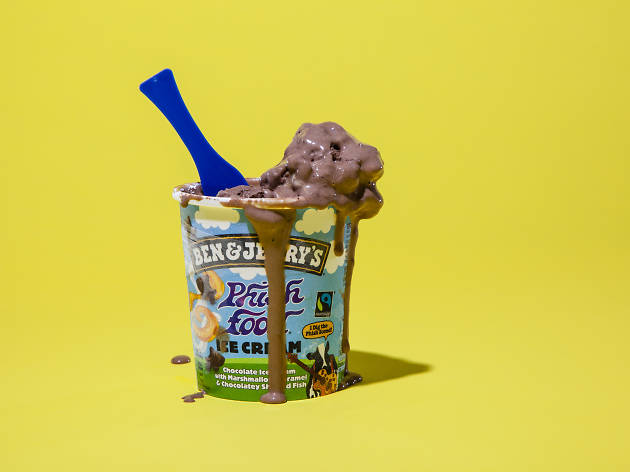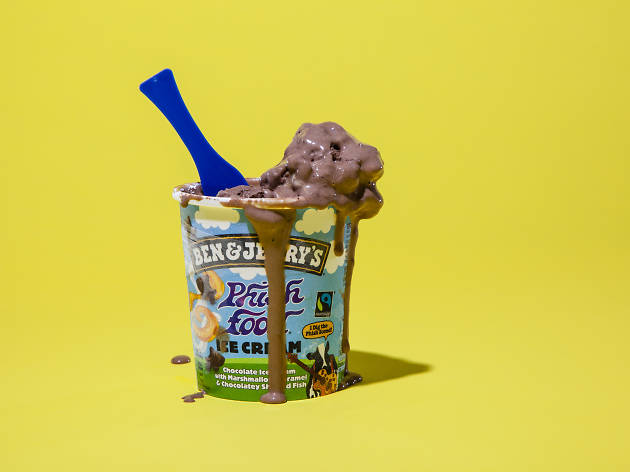 Gluttony points 90/100
Sugar rating 74/100
Taste sensation 83/100

Quite apart from the fact that it's named after Vermont rock band Phish, this flavour has a lot going for it. The cute little dark chocolate fish shapes bring a welcome crunch before melting into the rich chocolate ice cream, and the marshmallow and caramel crevices are great fun to excavate. A treat with its tongue in its cheek.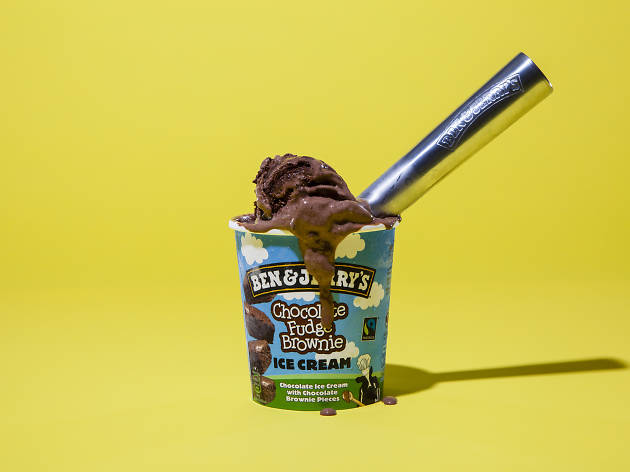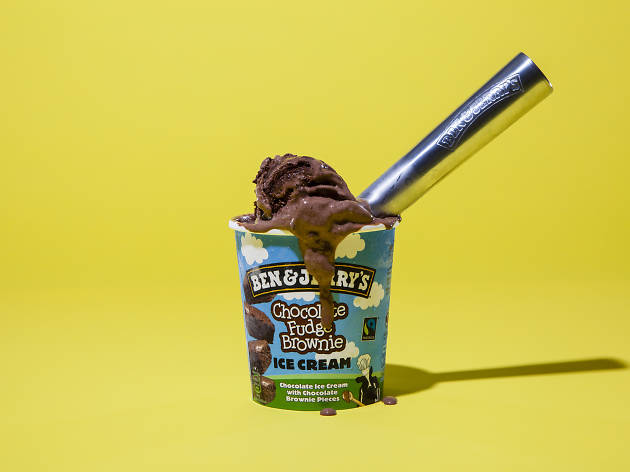 © Andy Parsons
3. Chocolate Fudge Brownie
Gluttony points 76/100
Sugar rating 45/100
Taste sensation 80/100

No prizes for originality here, but if it's a squidgy chocolate hit you're after then chocolate fudge brownie will sort you right out. The ice cream version of a fancy chocolate fountain is the creamy base for chunks of chocolate brownie that are just texturally different enough from the ice cream to provide interest and yet soft and sticky enough not to distract from the fact that this couldn't be more chocolatey if the tub was made from Milkybar.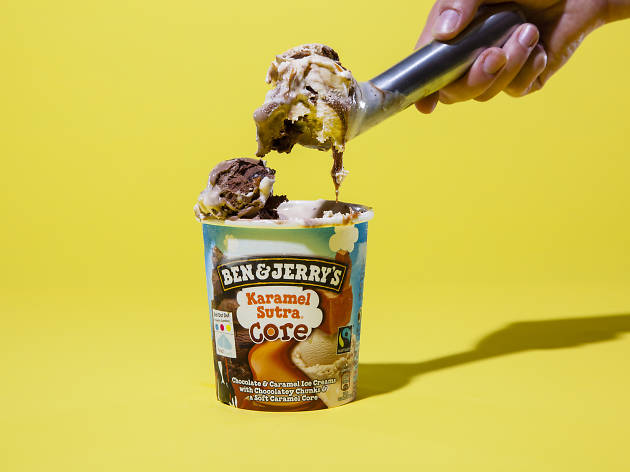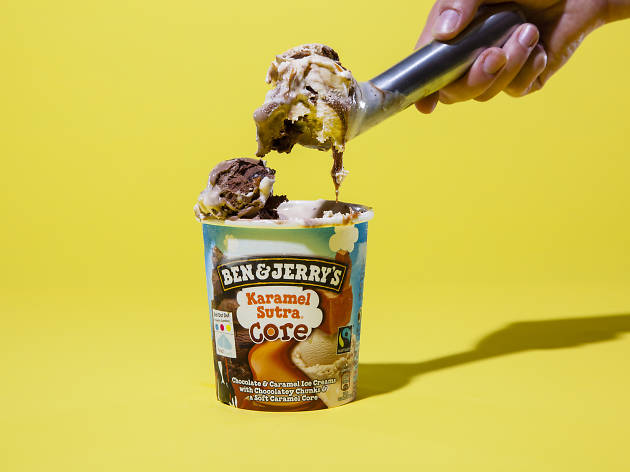 © Any Parsons
Gluttony points 77/100
Sugar rating 78/100
Taste sensation 85/100

A sexy name for a smooth operator of a flavour. This unfussy combination of caramel ice cream on one side, chocolate on the other and caramel sauce to bind them is a real winner. Dark chocolate chips add a subtle layer of texture but really it's all about that well of sticky caramel.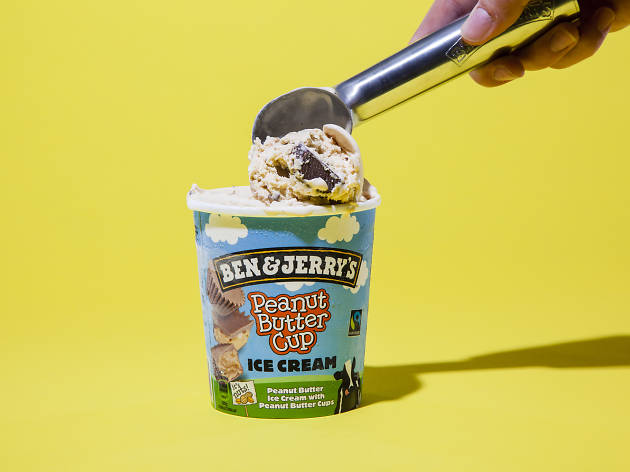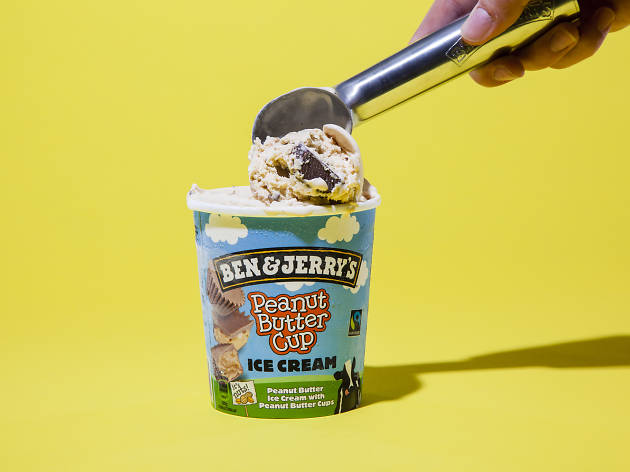 Gluttony points 75/100
Sugar rating 72/100
Taste sensation 95/100

In this glorious ice cream Ben and Jerry have found nutty, moreish perfection. The peanut butter ice cream is light and not too sweet, and is dotted simply with teeny peanut butter cups. The chocolate is darker and generally better than it is in *those* peanut butter cups, too. It's truly a combination you'll go nuts for.
More ice creams ranked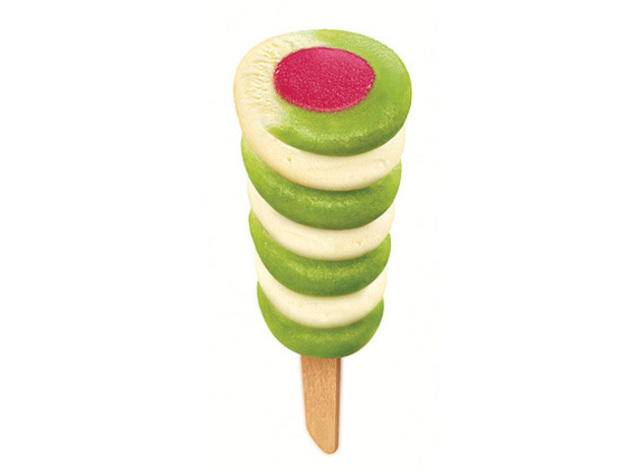 Sure, you love ice cream. But what should you order? We're glad you asked. We know there are other brands, but we're sticking with the big three – Wall's, Nestlé and Mars – partly because they're the ones you're most likely to encounter but mostly because we haven't got all bloody day here. If we've missed anything, it's because you had it on holiday and they don't do it in the UK, or we simply missed it because we're too damn ice-cream crazed to think straight. So without further ado…
Find more frozen treats in London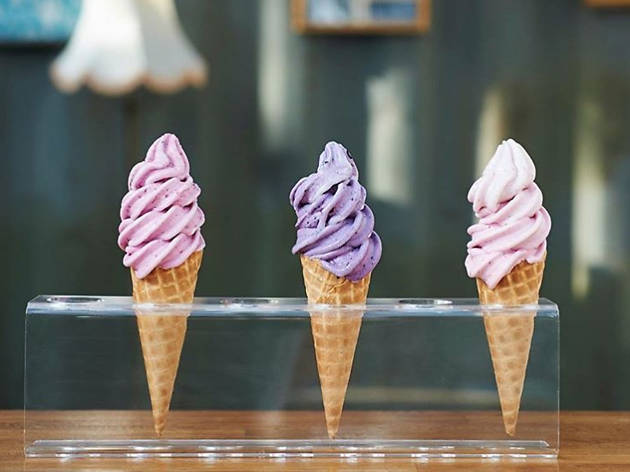 Check out our sticky-fingered guide to the best cold stuff in the capital. We've put together a list of top-notch ice-cream parlours serving unforgettable frozen cones, scoops, ice lollies and ice-cream sandwiches.