The best ice cream in London
The scoop on the capital's best places for ice creams, sorbets, gelato and soft-serve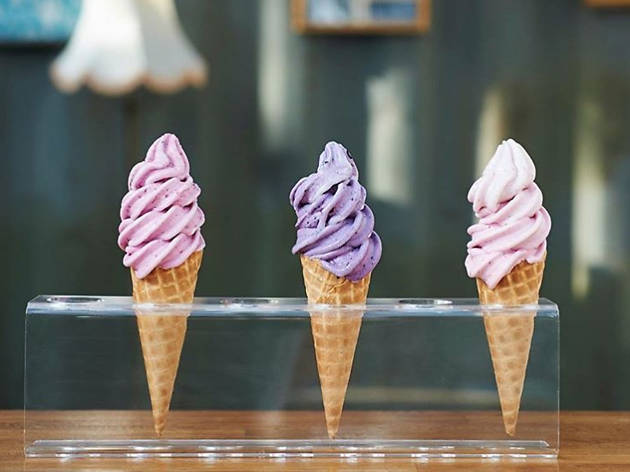 Check out our sticky-fingered guide to the best cold stuff in the capital. We've put together a list of top-notch ice-cream parlours serving unforgettable frozen cones, scoops, ice lollies and ice-cream sandwiches. Think we've missed a great London ice-cream parlour? Use the comments box below or tweet your suggestions.
The best ice cream in central London
The best ice cream in north London
The best ice cream in east London
The best ice cream in south London
The best ice cream in west London
Find show-stopping ice cream in London
Are you tired of eating the same old ice cream, with only the 'how long to brain-freeze' game to keep things interesting? What you need is a hand-picked list of the best signature flavours, from the capital's finest ice-cream makers, so you can spend all summer sampling and judging them for yourself.
Read more
Sponsored listing
Burger & Lobster Threadneedle Street
This City branch of Burger & Lobster has its lobster tank on view, so you can see what you'll be eating, if you're into that kind of thing. Alternatively you can watch the bartenders whip you up a fancy cocktail from the comfort of a barstool, or sit down to a more private meal at your own table. Born from the minds of four schoolmates on a rooftop in London, this restaurant chain grew from a pop-up in a Mayfair boozer to ten branches London-wide, and more to boot around the the world. In case the name isn't enough of a hint, these guys specialise in lobsters and burgers. It might come across gimmicky, but ignore that initial impression because if you're after good lobster, you'd be hard pressed to find it at better value for money than here. You can get a lobster (boiled, grilled or in a brioche roll with mayo) with a substantial salad and french fries for £23-£36, depending on how you have it and which branch you're in. For a smaller budget, the beef burgers will set you back £16.
Venue says: "We take reservations of any size. See our Facebook page for the latest news and updates."