London's best cupcakes
The cupcake is back and more tempting than ever. Start the countdown on London's ten best cupcakes whipped up in masterful bakeries, cafés and shops around town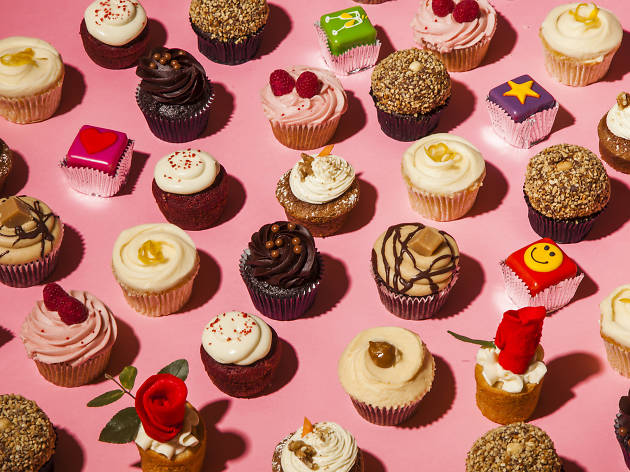 The combination of sweet icing and fluffy sponge in an irresistibly cute package means cupcakes are our tea-time treat of choice. Delve into our delectable countdown of London's ten best cupcakes found in shops, bakeries and cafés going one step beyond the rest.
Find more beautiful cakes in London
We Londoners like a little sweetness in our lives. And it's not all iced buns and victoria sponges – we have baked goods from across the globe right here on our doorstep. As proof, we've picked ten of the most beautiful and delicious cakes we could find to show that a spoonful of sugar really does help everything go down.
Read more
Sponsored listing
Coq d'Argent Bar & Grill
Located at 1 Poultry on a rooftop, this classic French restaurant offers up a seasonal menu with the chance to look out at London's skyline whilst dining.  Round the corner from St Paul's, it could be seen as a city boy haunt, however, the approachable grill menu isn't too daunting, with a large selection of fruits de mer and reasonably priced starters. Despite the a-la-carte mains being rather pricey, there's an affordable set menu of £25 for three courses available in the grill. The bar menu is incredibly extensive, with wines from almost every region of France as well as worldwide. On Mondays selected bottles are also available at retail price to kick-start your week.
Venue says: "Coq d'Argent is an elegant, fine dining space guaranteed to impress with stylish, discreet service and rooftop boasting unparalleled views."